Halloween Gothic Head Wreath
October 12, 2016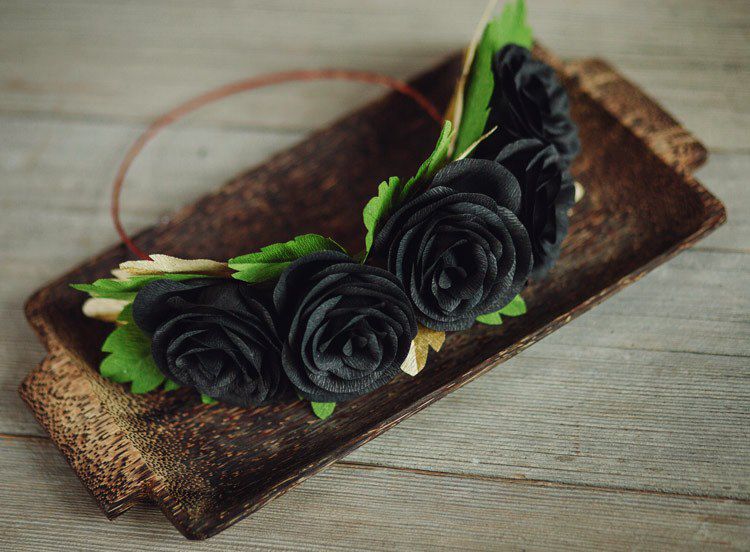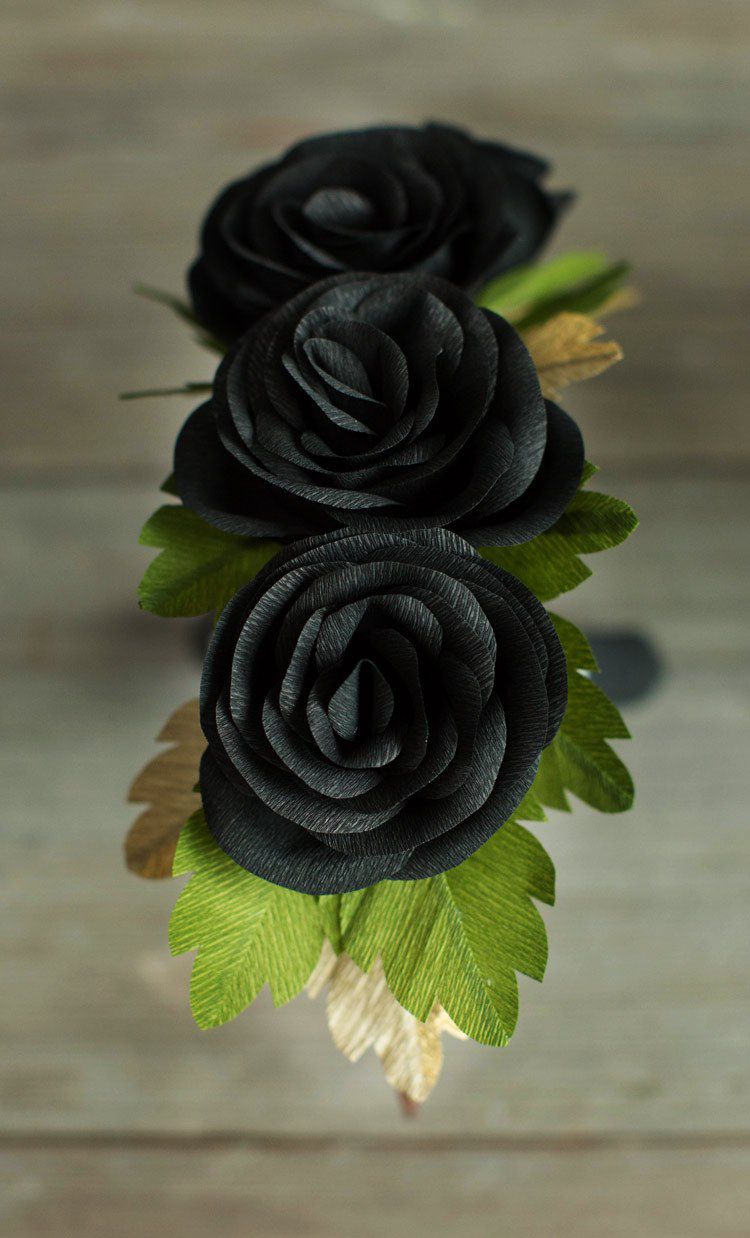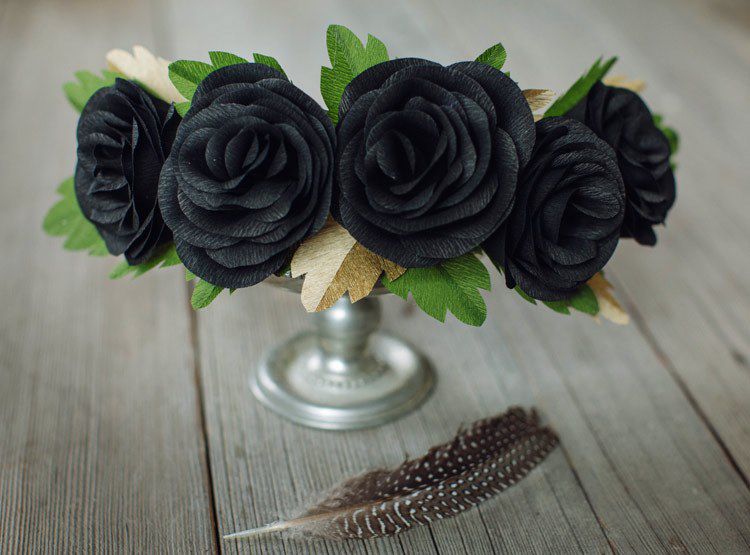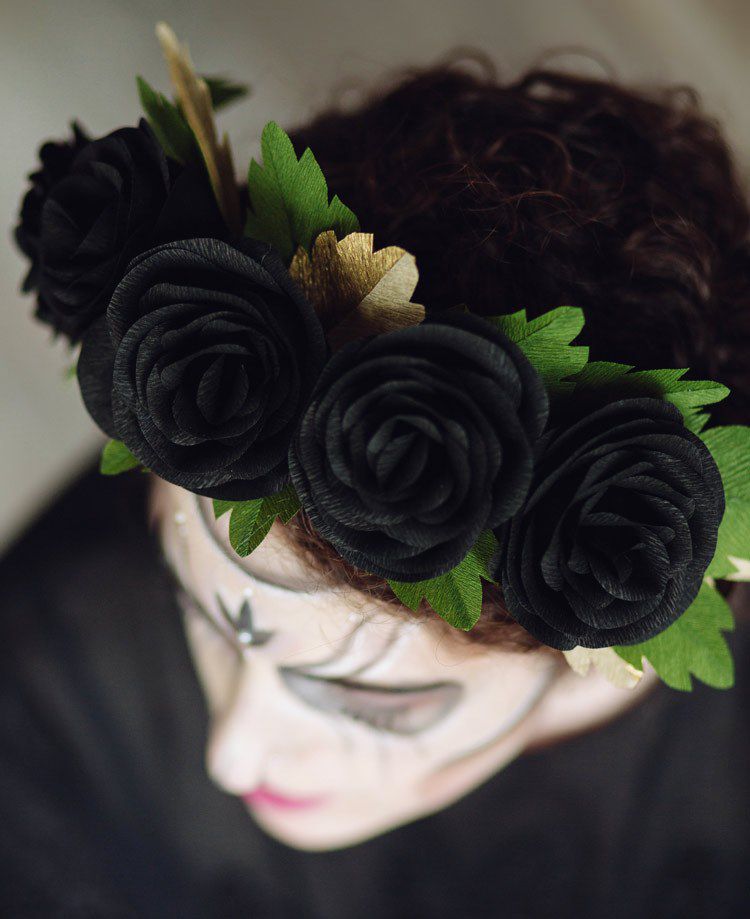 Thanks to my love to different beautiful wreaths I've found this idea, and I think it's awesome! What if Halloween came too fast, and you've got no scary costume? Turn gothic! Those black flowers are quite romantic, so you'll be able to use this stunning Black Flowers Head Wreath in another extravagant look!
All special material you need is a crepe paper. Use at least three colors: Black, Cypress and Gold, for example. Though, more colors will make the wreath too festive as for Halloween. Try to create a perfect combination of darkness and intrigue!
You will also need paper covered floral wire to form the base of the head wreath, which you should be able to find at any craft store.
Start by cutting out your crepe pieces. Search for sketches online, if you're not sure in your ability to cut out beautiful petals. Once you have cut your petals and leaves, assemble the roses with the floral wire. Also here is a nice tutorial how to compile a rose; look through it. The greatest thing about creating paper flower wreaths is that you can design them in any way that you would like! You may place flowers in a row or make a gorgeous flower crown by bunching the blooms.
Arrange the leaves randomly around to look natural. My trick to making the leaf placement look natural is to have them pointing away from the blooms. Add some metallic accent – gold leaves.
Enjoy!
Hope you'll try this project and have awesome Halloween in pretty Gothic Head Wreath!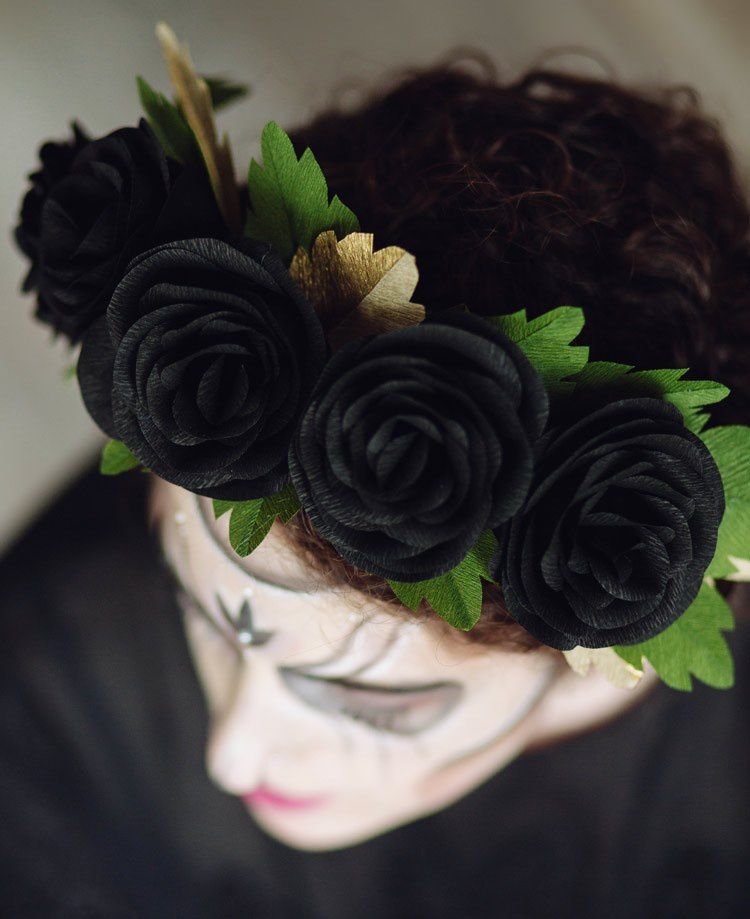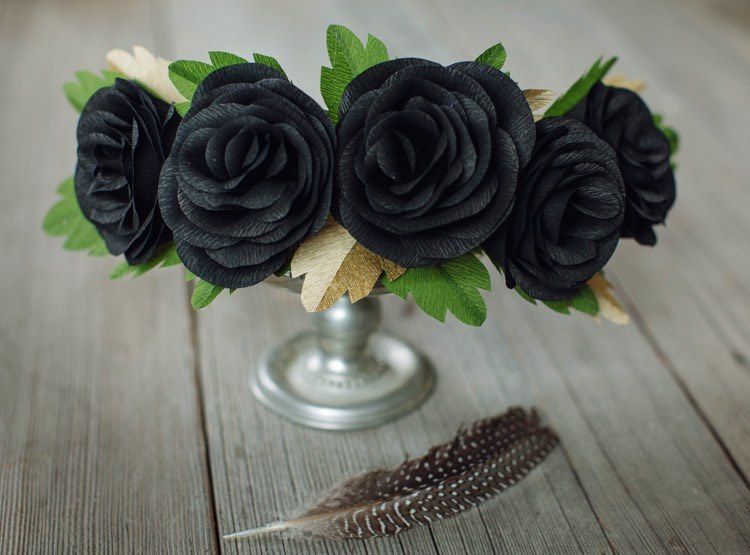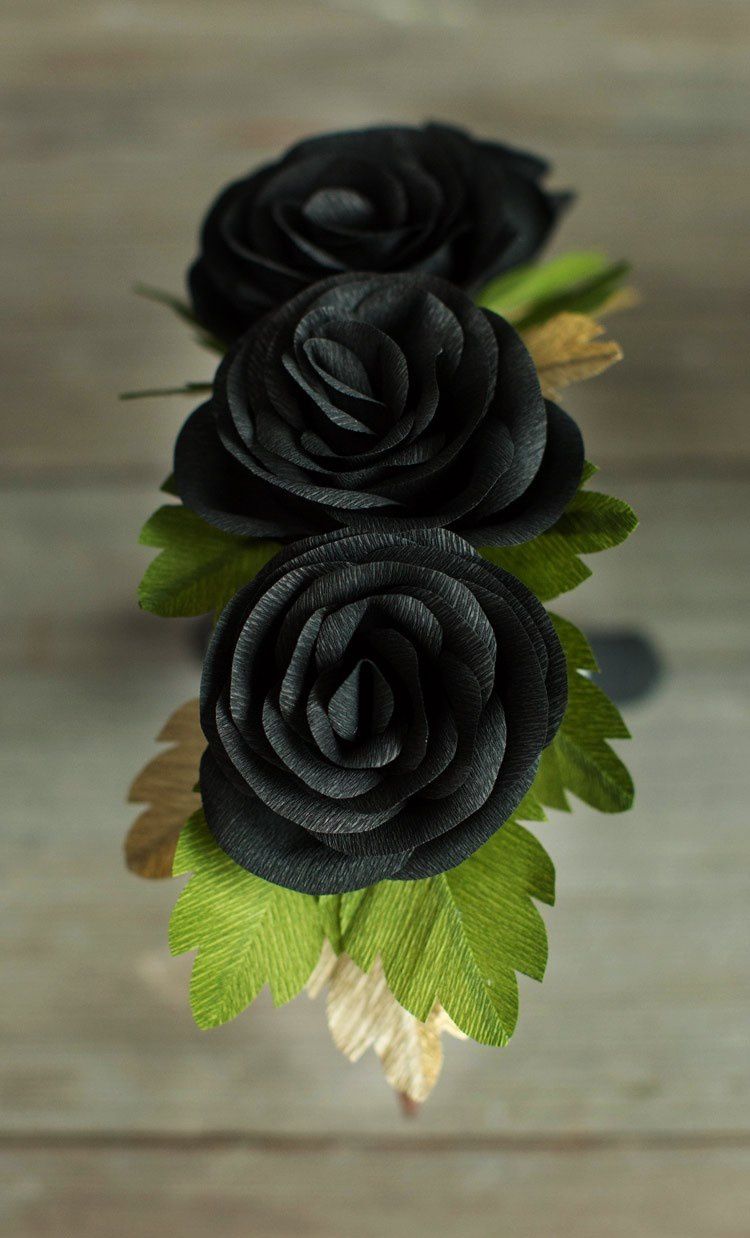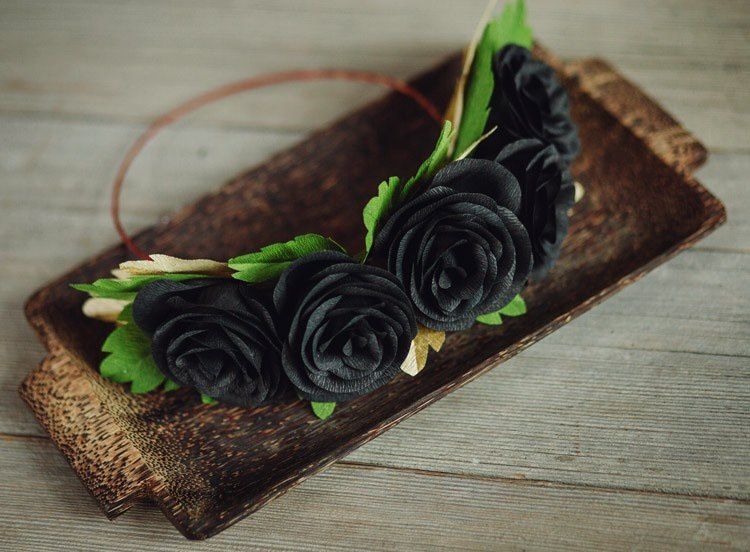 Thanks for photos to Lia Griffith