Another DIY Halloween Wreath: Burlap Witches
October 4, 2016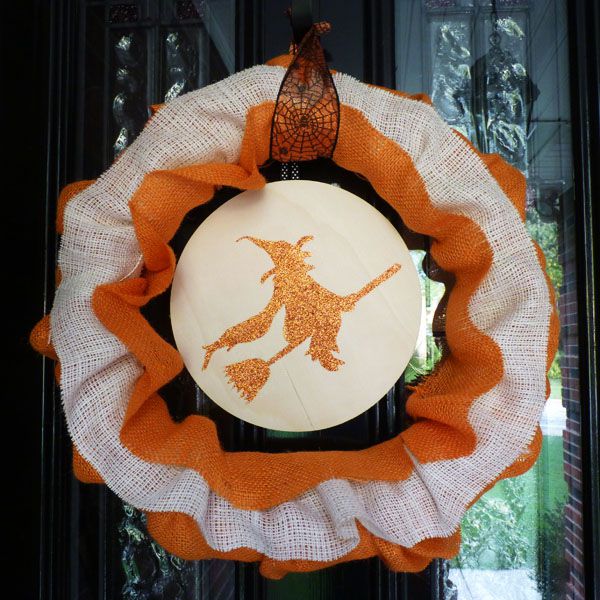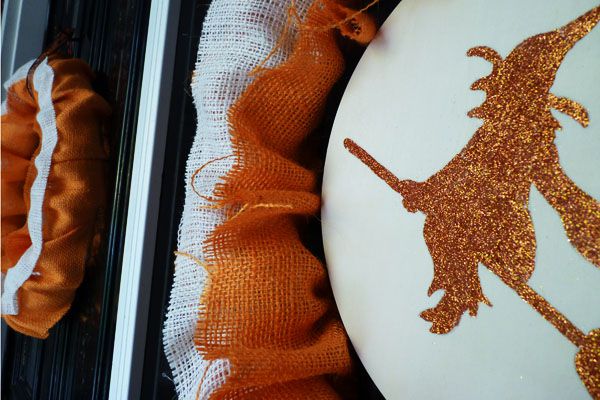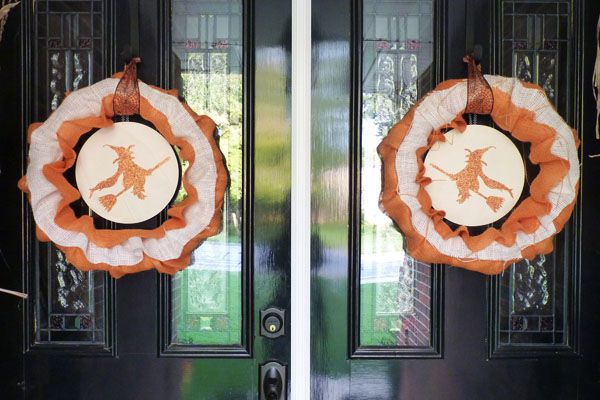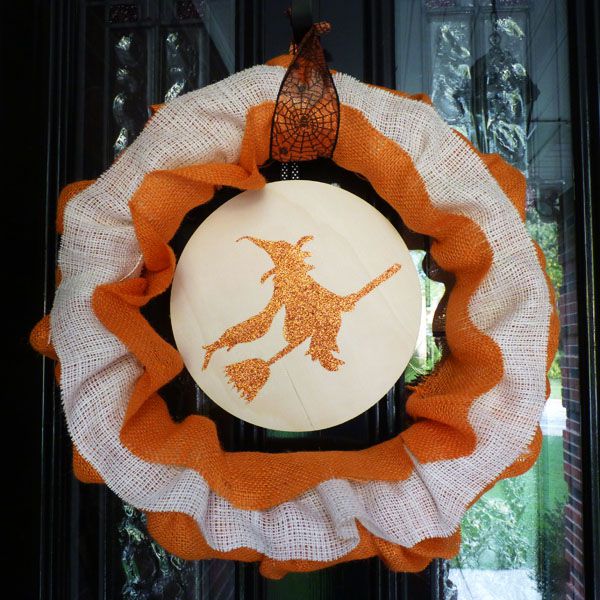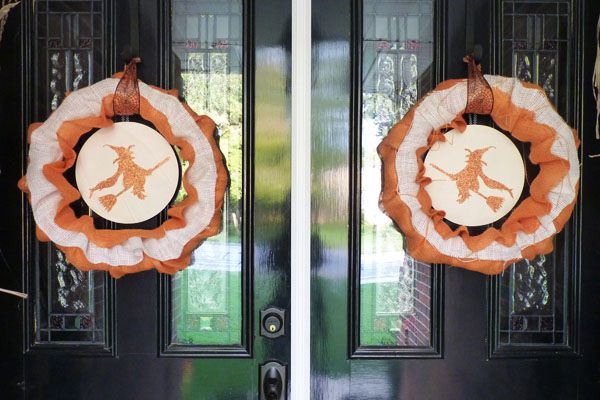 This tutorial is perfect for ones who love to see their front doors bright and shining!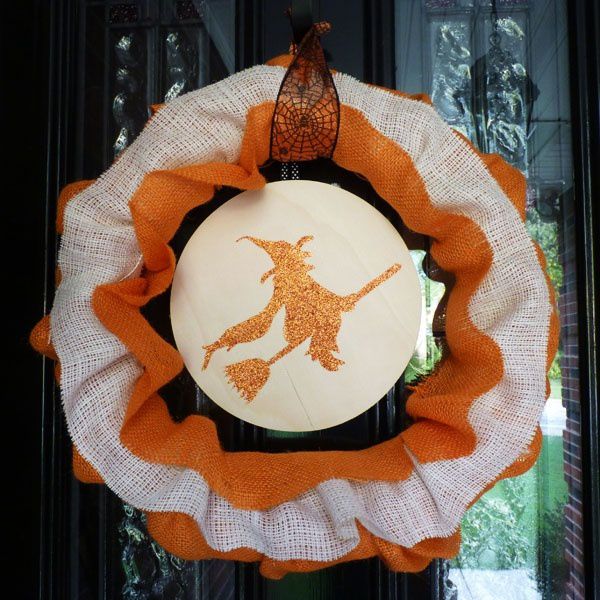 Halloween Witches Wreaths are very funny and cool. Especially when you have dark-colored doors, it combines very nice. Your houde won't be unnoticed on Halloween's evening!
Generally, it's much cheaper to DIY a beautiful wreath, than to buy something bad of the worst you could find online. Make your front doors fit your tastes and mood on the holiday!
Okay, it's very simple. You'll need burlap of 2 colors, big wreath form, wooden circles, printable sketch of a witch, gold glitter, black ribbon, threads, glue, scissors.
Step by step:
1. Make a few strips of burlap (hessian fabric) of needed width (but don't do them too wide).
2. Make a tiny slit at the bottom, so you can pull a string out.
3. Pull, pull pull to create beautiful ruffles!
4. Glue the burlap artwork you've fot, on a straw wreath form. Try to glue everything you need on the back side of your wreath, as it's hidden and doesn't need to be attractive.  
5. Next print witch silhouette onto the wooden circle. Put glue and gold glitter on the silhouette, working in small sections to make accurately clean and beautiful image.
6. Glue small lace ribbon to back of wooden circles, and attach to wreath with pins.
7. Repeat the process again and make the second wreath (if you need, of course). Hang wreaths on your front doors and wait for October 31st!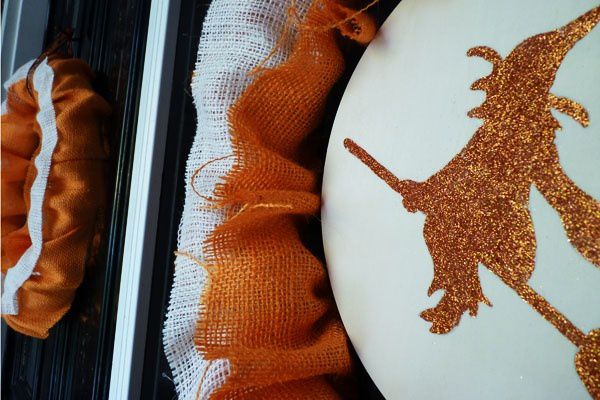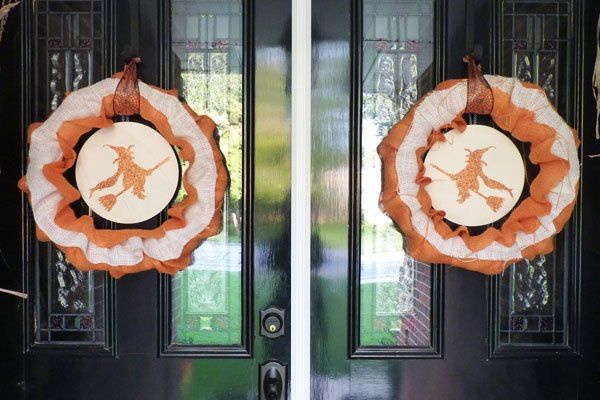 Photos taken by Jenna