Handmade Gift Idea! How to make unique cufflinks!
December 19, 2016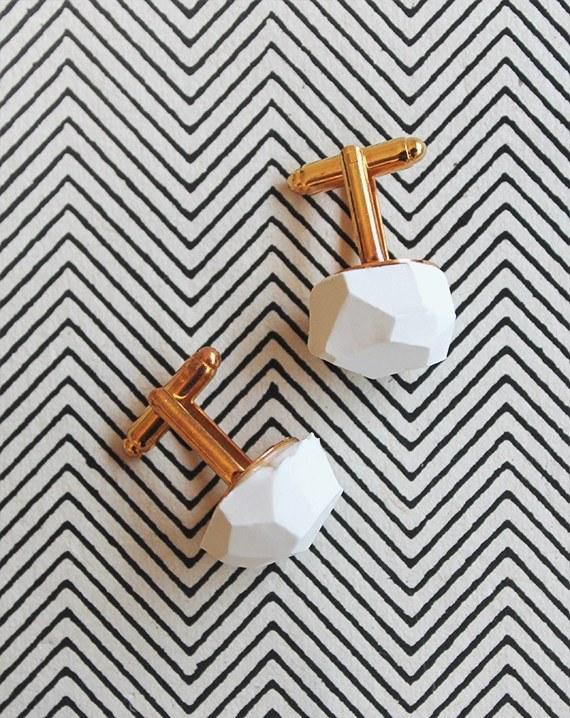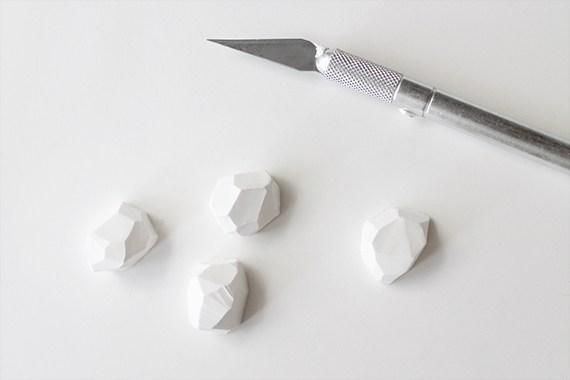 Such handiworks will be a perfect present for men at the Valentine's Day, Father's Day, New Year, Christmas, Birthday of any other holiday. Well, the most exciting holidays of the year are already coming, so why not to start preparing any ideas for gifts to your father, grandfather, husband, boyfriend or friend And if you are fond of creating beautiful and unique things with your own hands, you can make such a handmade present yourself, or you can make it together with children, so that they can put their heart in it. In this article, I would like to inspire you and show you how to make simple and stylish cufflinks out of polymer clay. You even don't necessarily need to have any special skills to make this functional accessory, so even children can take part in this creative project!
Well, to make these cufflinks, you'll need to take:
o   reliable thick glue
o   polymer clay
o   a scalpel
o   a base for cufflinks
And now let's proceed to the most interesting part – to the process of their creating!
First, you need to preheat an oven to 275 degrees. Then you should cut the polymer clay of a suitable color into small cubes or roll it into balls. The size of the blanks should be slightly bigger than the upper part of the cufflinks.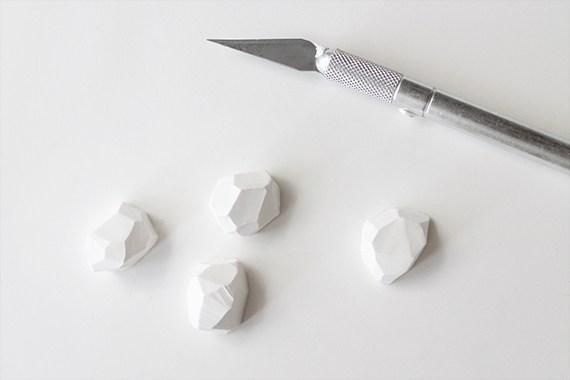 Tip: It will be much easier to cut the polymer clay with a scalpel, when the it is chilled. Therefore, do not keep it in hands for too long.
So, cut the polymeric clay,using a scalpel or a sharp stationery knife, so that you get edges of random shapes along its surface.  After that, put the blanks into the oven and bake them for about 10-15 minutes. Let your handiworks cool down a little bit. And then glue the polyhedra you got to the cufflinks. When the glue solidifies, these original and stylish accessories are ready to use! Please your beloved with such a creative gift! Good luck!:)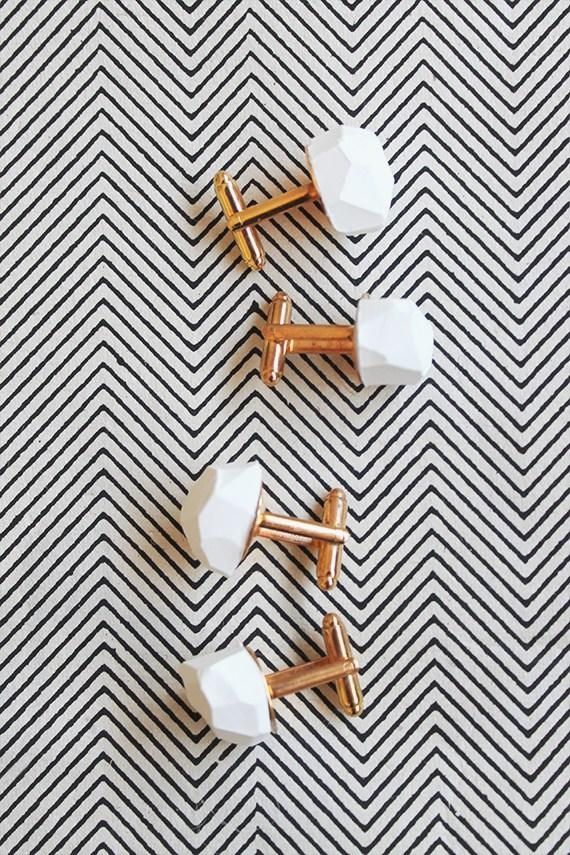 Thanks for the idea to http://almostmakesperfect.com/...