DIY: BEAUTIFUL BOHO STYLE JEWELRY!
January 19, 2017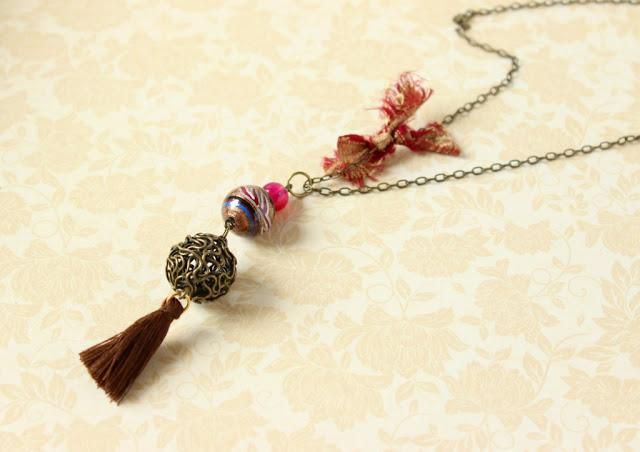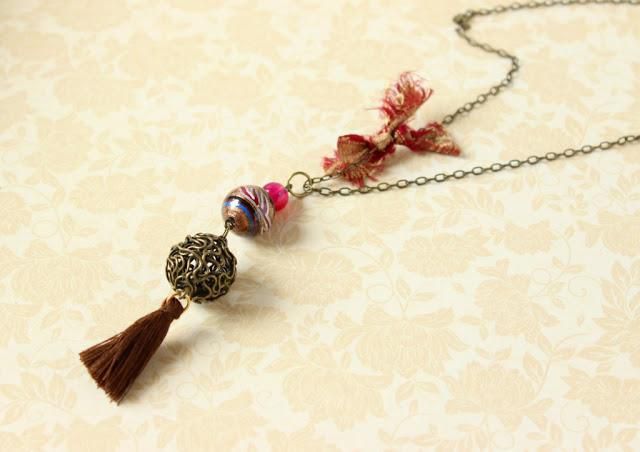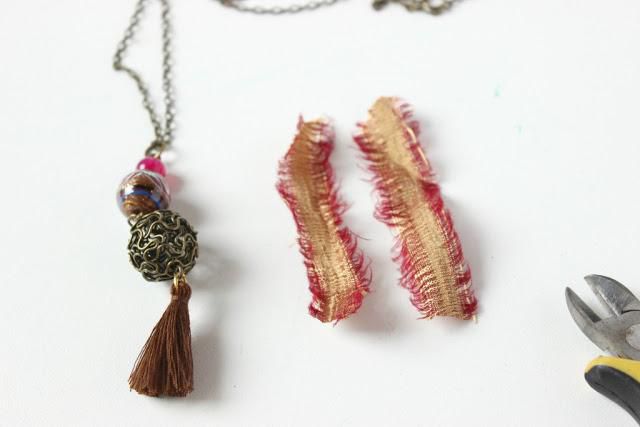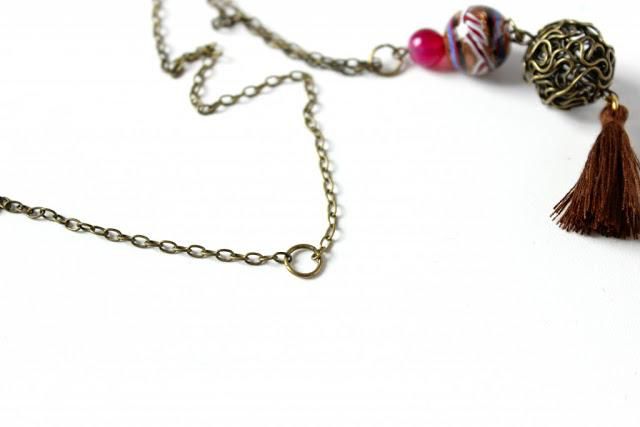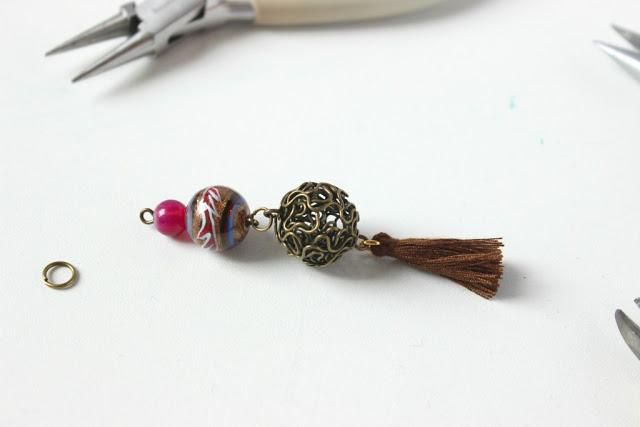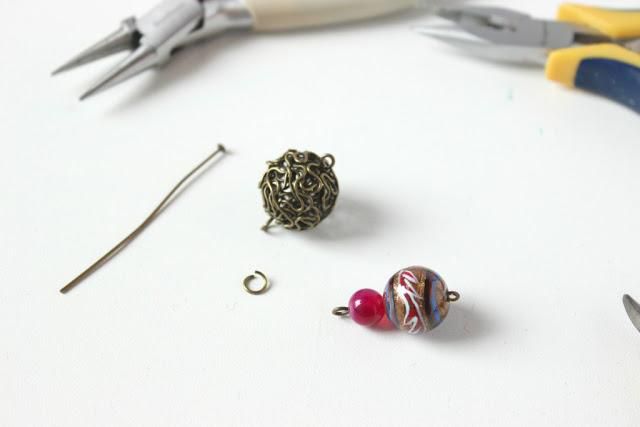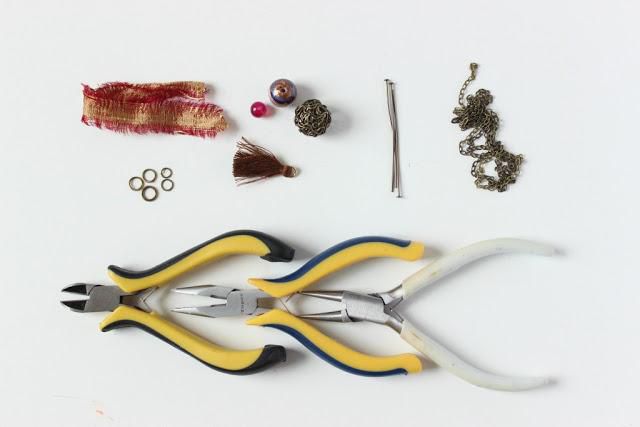 Today I am going to present you a very interesting and creative master class and you will learn how to make wonderful jewelry in the boho style with your own hands. Such accessories look very original, bright and if you are a fan of such style, I promise, you will love this necklace!
To make such jewelry with your own hands you'll need to take:
-          a bronze chain
-          pins
-          bronze rings
-          a tassel
-          beads of various shapes and sizes
-          a ribbon with loose ends
-          nippers
-          pliers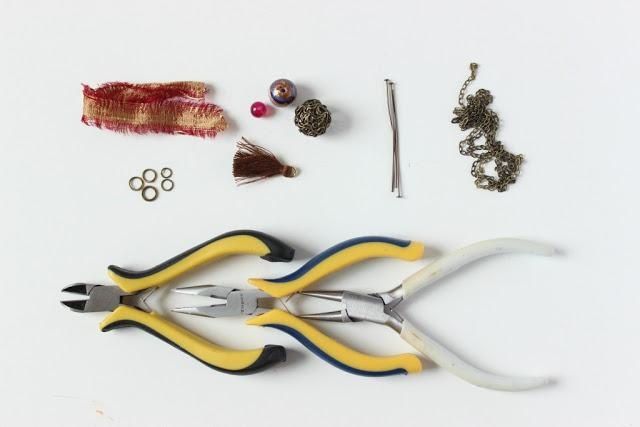 First of all, you need to make a pendant, putting several beads and tassels together.
You can connect the beads, using pins with rings at the ends, cut to the desired length.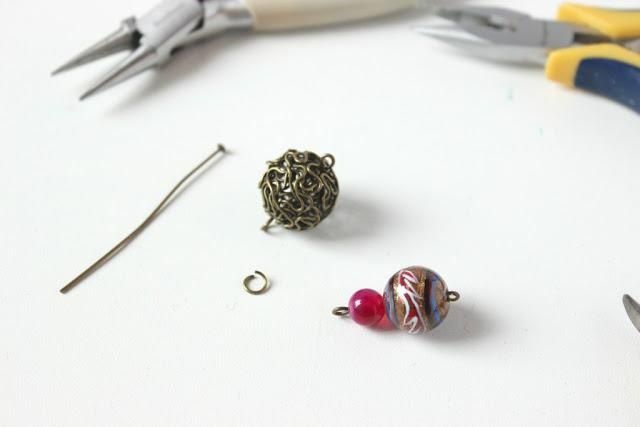 Make a beaded pendant. You can also use aeneous rings, if needed. Fix a tassel below.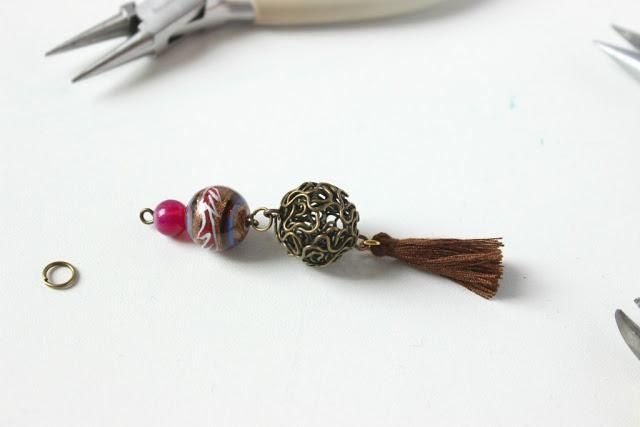 Then attach a pendant to the chain with the help of the similar ring.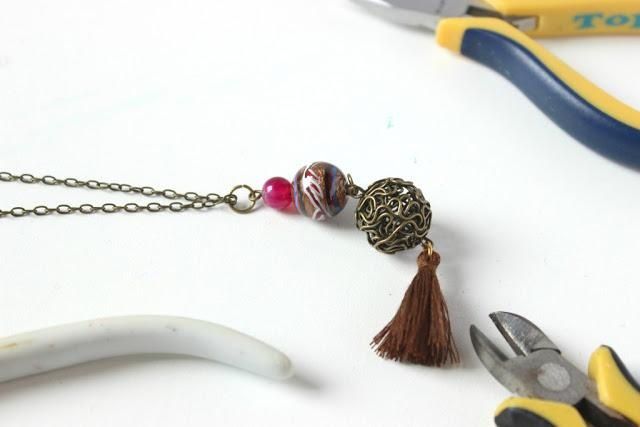 In my case, the chain was quite long, so there was no need to use any clasp. If your chain is long as well, you can connect the ends by a ring.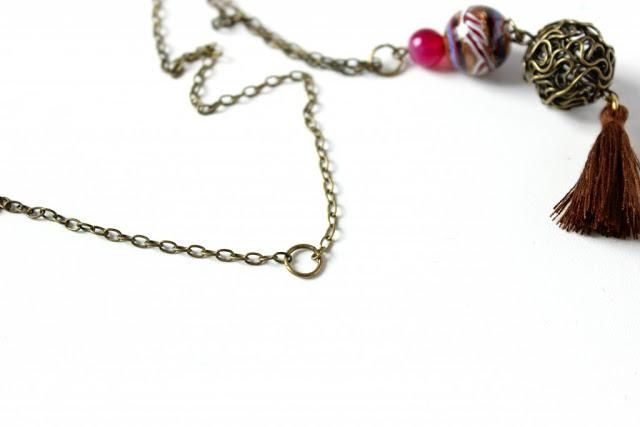 Beautiful handmade jewelry is ready, but you can make it look more in the boho style. Take a ribbon with the loose ends and tie it to the chain, so that you get something like a bow.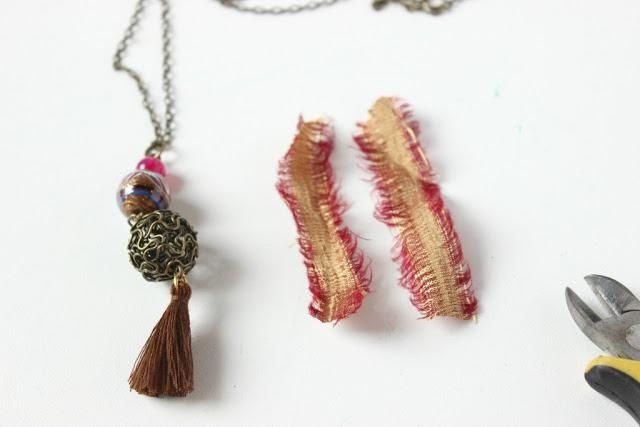 Bright and stylish accessory is ready! I wish you good luck and inspiration!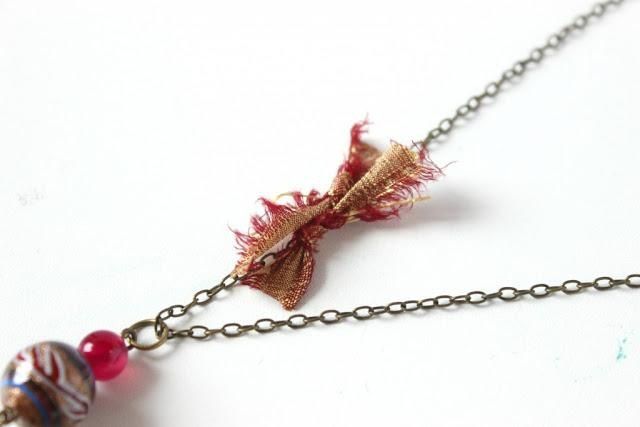 Photos by http://www.efzincreations.com/...