DIY Yellow Fall Wreath
September 29, 2016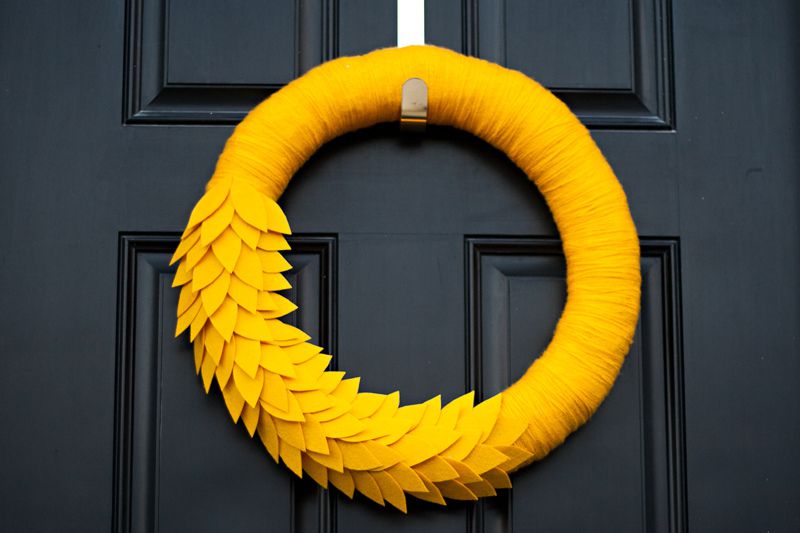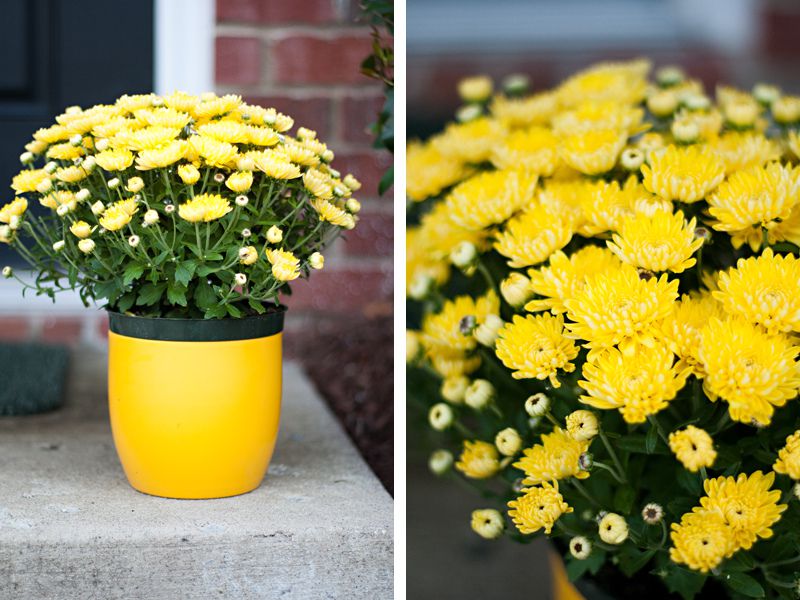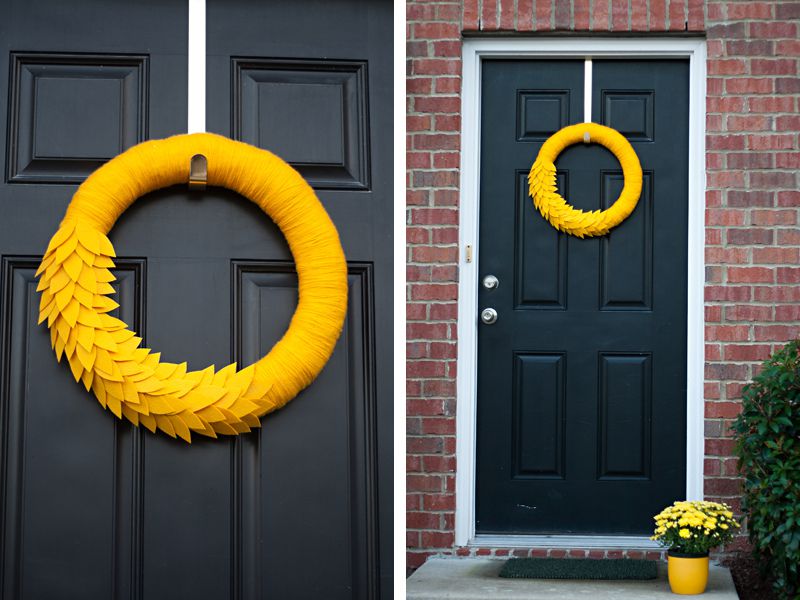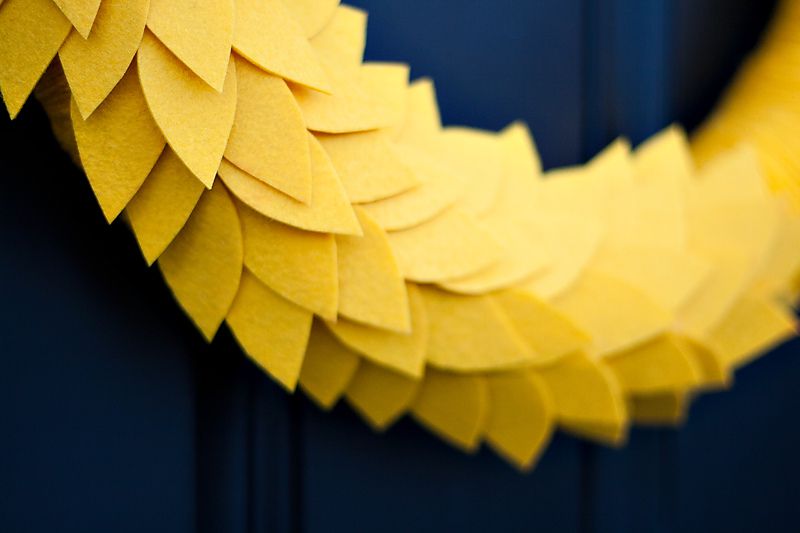 Hi!
The cooler outside, the more beautiful fall handicrafts ideas I want to make myself. Hope the same is happening with you! Today I want to show you this amazing yellow décor item for your front door made of simple materials and with amazing fall mood!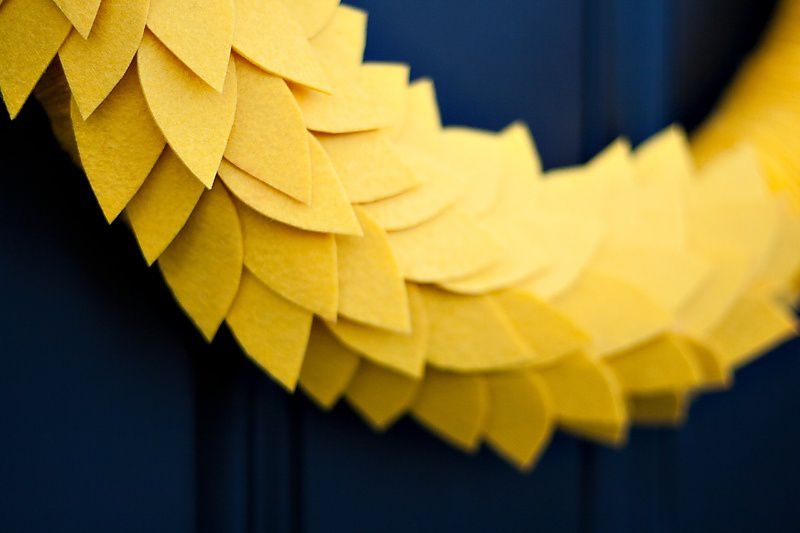 This is what you'll need:
Wreath form (a large straw wreath form with the plastic on it)
Yarn (1.5 skeins of yellow thin yarn (you might take less of thicker threads)
Felt (two large sheets of the stiff felt)
Hot glue
Now pick your yarn and glue one its end to the bottom of the wreath form.
Turn the thread around the form many, many, many times! It can last for long, so find some series to catch your eyes while wrapping. Don't care about being too neat in this. Creativity is a must! Avoid big knots, but don't worry about small ones.
Go on wrapping till the moment the whole wreath form is full with yarn around. You might have come to the end of yarn, so take another piece and re-glue it. It's important to always glue on the hidden side of your wreath.
Then pick your stiff felt and cut out a leaf. You'll need a sketch firstly (if you're sure in your sketching skills) or some plastic form to circle it. Use the first leaf as a guide to sketch out more felt items.
Now you have the leaves. Glue them onto your wreath. Try to keep them in beautiful order and in one and the same direction.
Our Yellow Fall Wreath looks charming with pretty flowers of the same color.
Now you decorate the porch and have joyful autumn!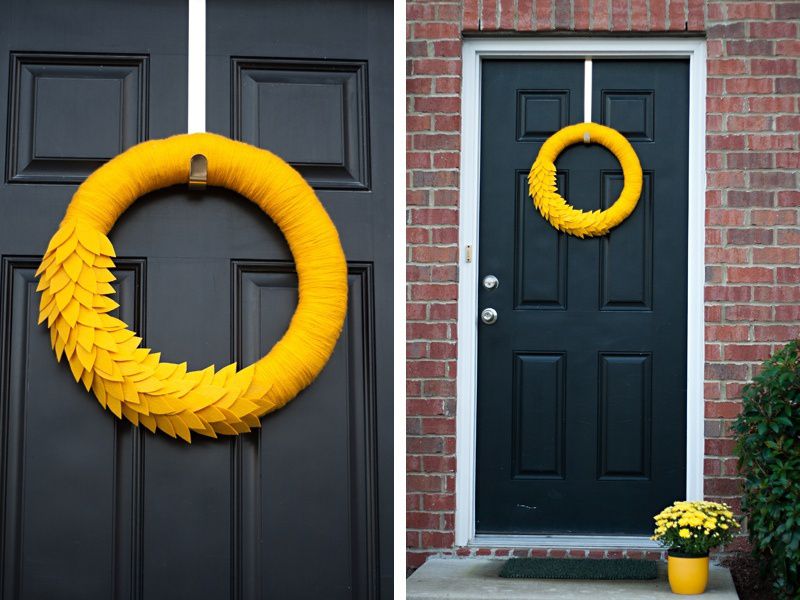 Thanks for photo material to Tiffany Zajas