Have you noticed that such collar-necklaces have become very popular in recent years? Of course, because they look really stylish, elegant, feminine and cute. They can perfectly complement any classic or strict outfit, making it even more refined, elegant and give a certain glamor and elegance. Of course, it is very easy to find such accessories in stores or on the Internet and theiry variet is simply amazing. But why not to try to make this accessory with your own hands, according to your personal taste, using exactly those elements that you think will create a perfect combination and in way you want?
So, to weave this beautiful accessory out of beads, take:
- a thread
- several needles
- beads of 3 different  diameters
- a lighter
- several ribbons
To start with, put the needle on the ends of the thread. You will need to weave in the art of "the monastery weaving", using beads in diameter of 4 mm. First, you need to string 3 beads by passing the needle from both sides through the 4th bead. So you get the first cross.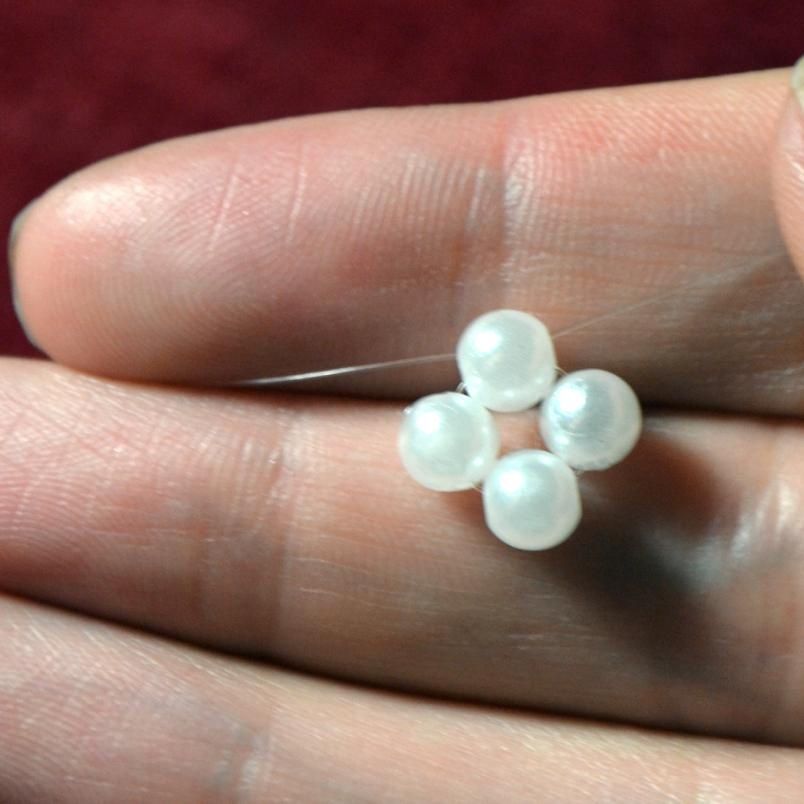 Then you need to string on each of needles 1 bead. String one more and put a needle through it in both sides.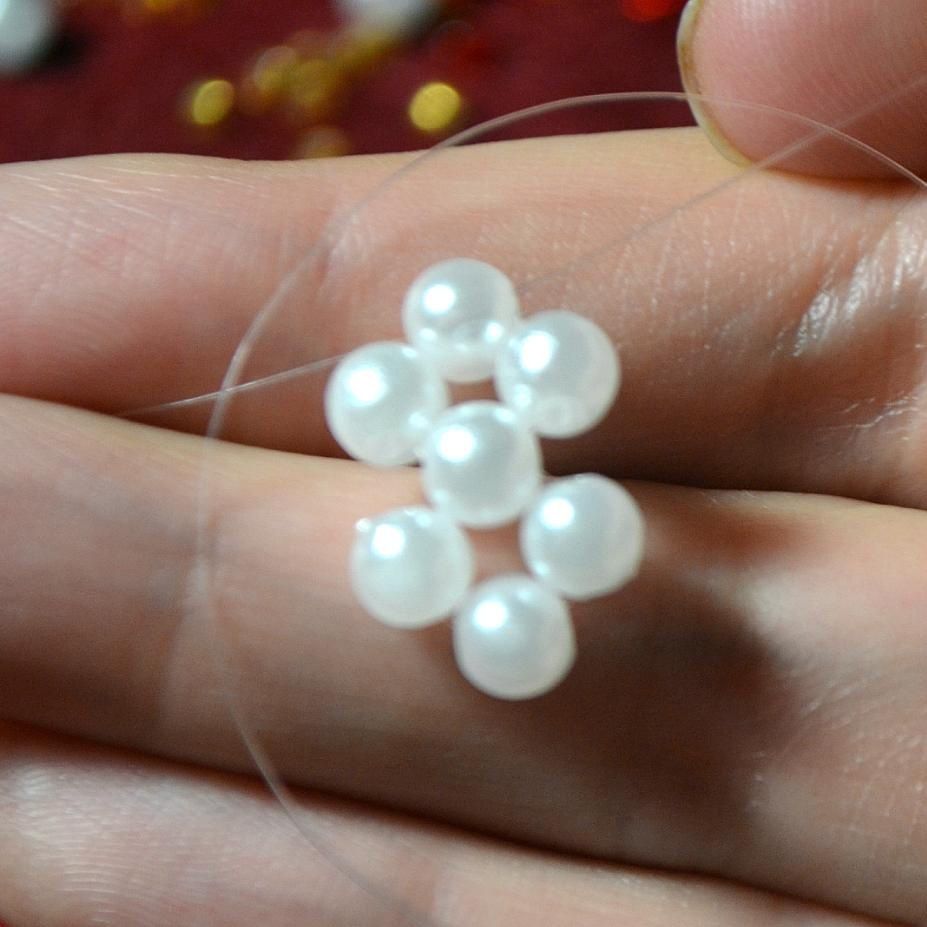 Repeat this step for the entire length of the chain. Properly tie knots and solder the ends with a lighter.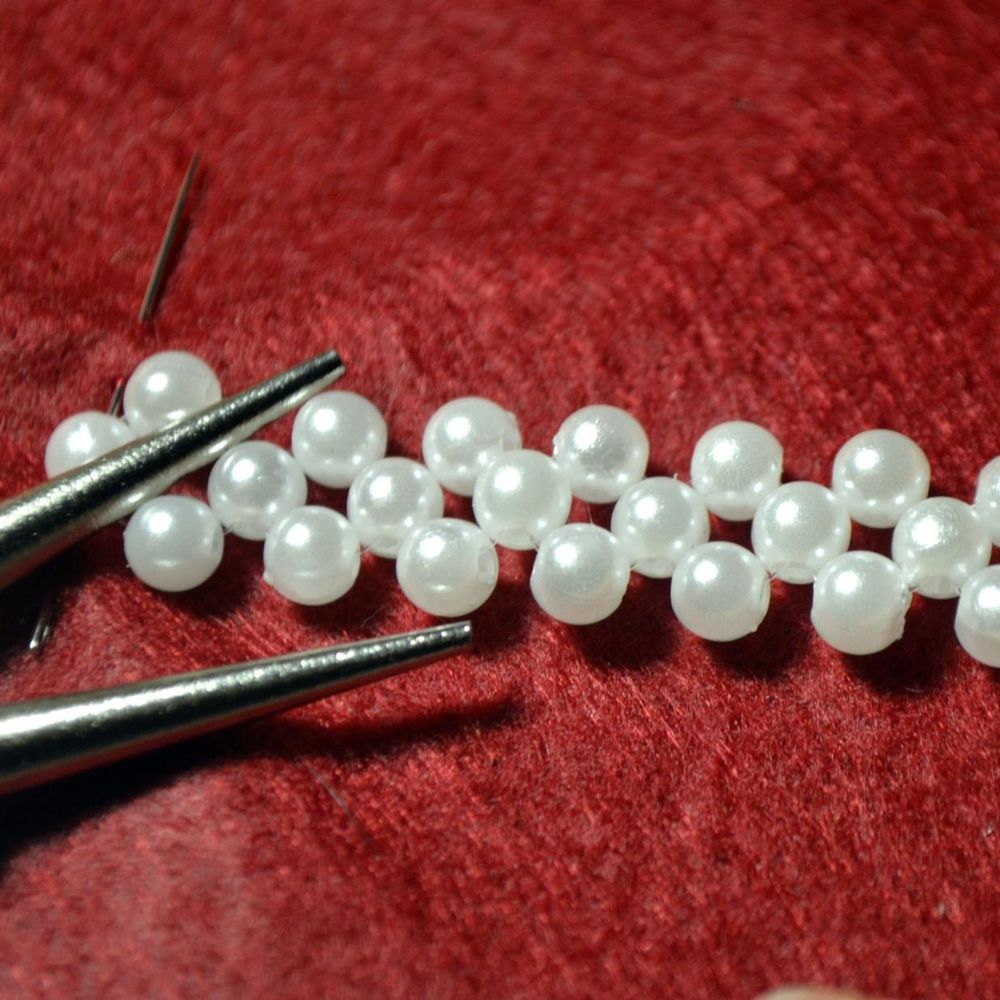 To weave the second line, using the bigger beads, take a half-meter thread. Weave this line almost in the same way as the previous one, only the bead on the right should be taken from the first line. Begin to weave the second line from the 2nd cross from the previous row. String 2 beads on the left thread through the bead from the corner of the 2nd cross. Then put two needles through the two medium-sized beads.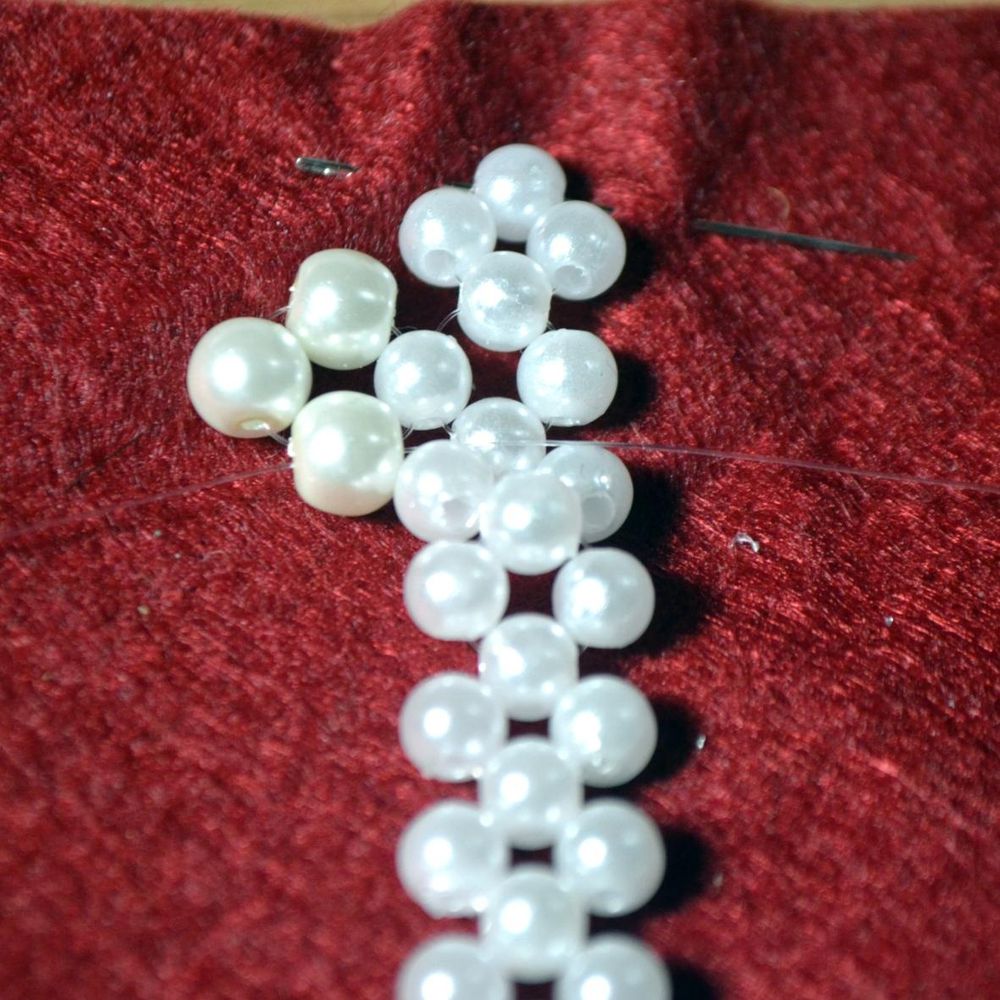 Put the first bead on a needle on the left and slide the right needle through the bead from the 1st line. Then you need to put on one more bead and string from both sides. Repeat this step till the end of the row, tightly tying knots at the end.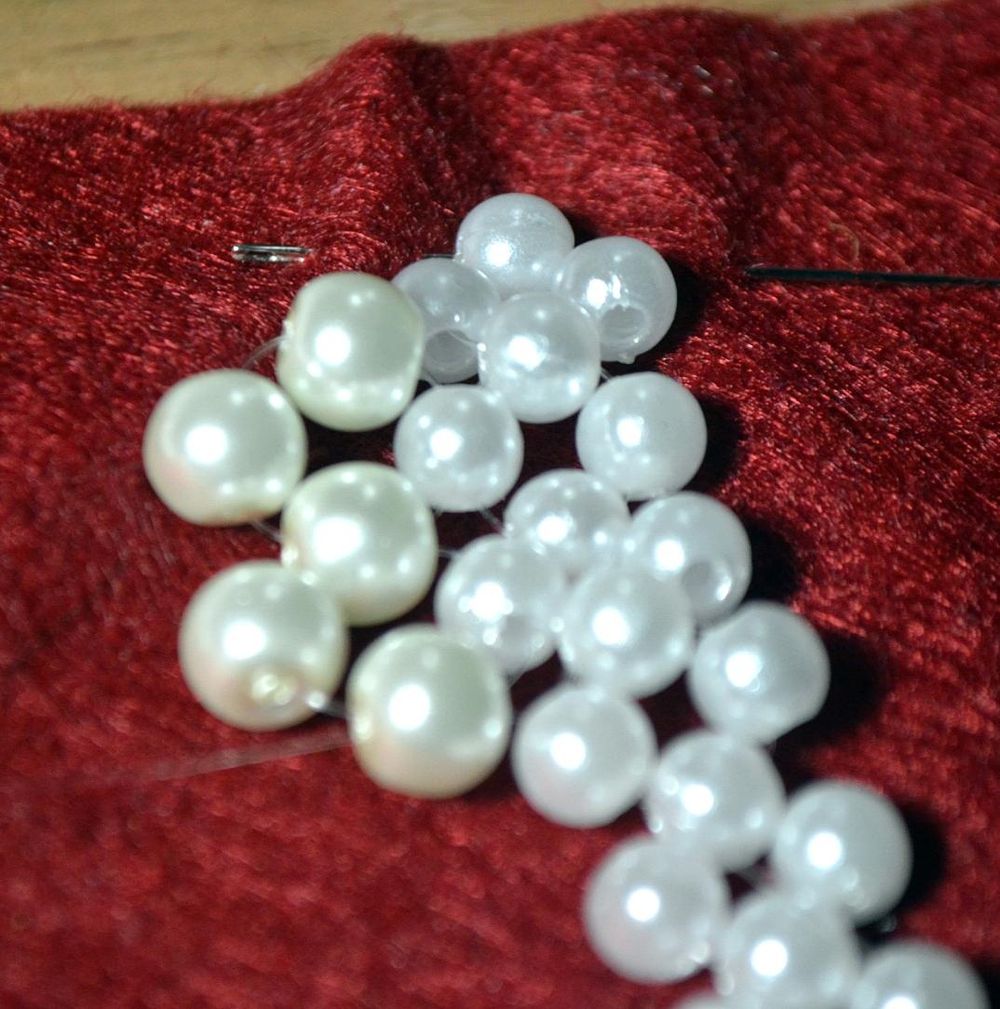 Weave the third row in exactly the same way.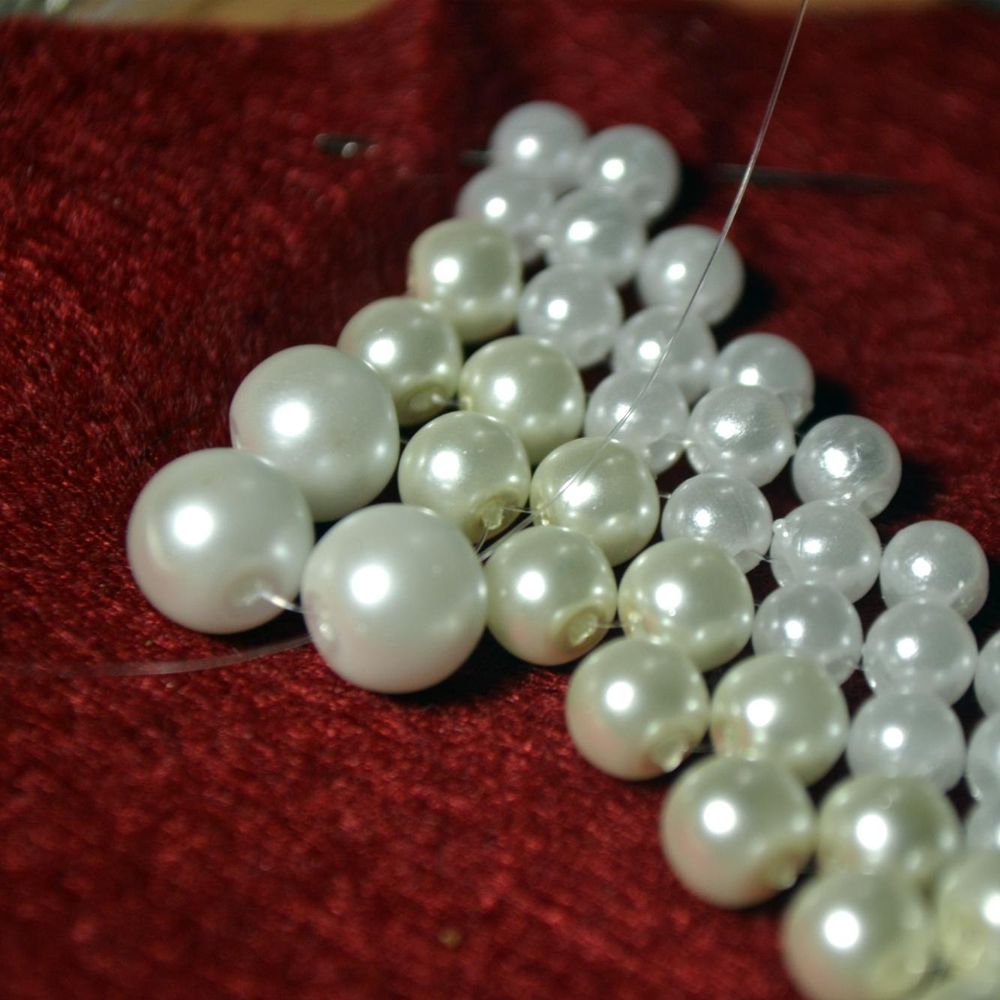 Now tie a ribbon on both sides and that's all! The great collar-necklace is ready! Wear it with pleasure!