RASPBERRY MERINGUES RECIPE
November 28, 2016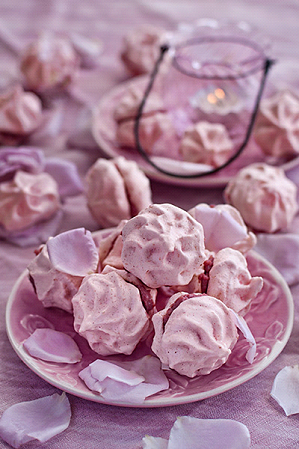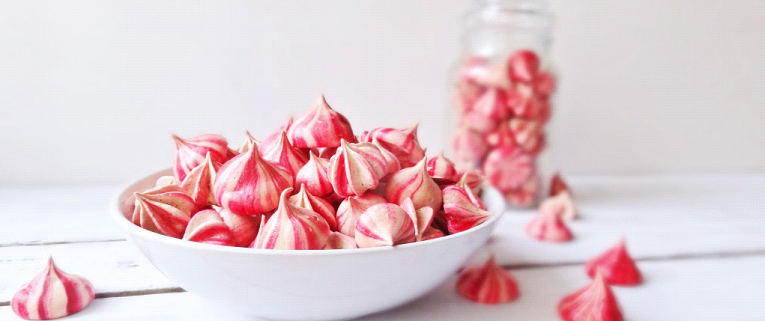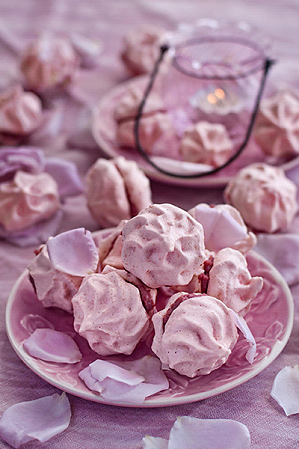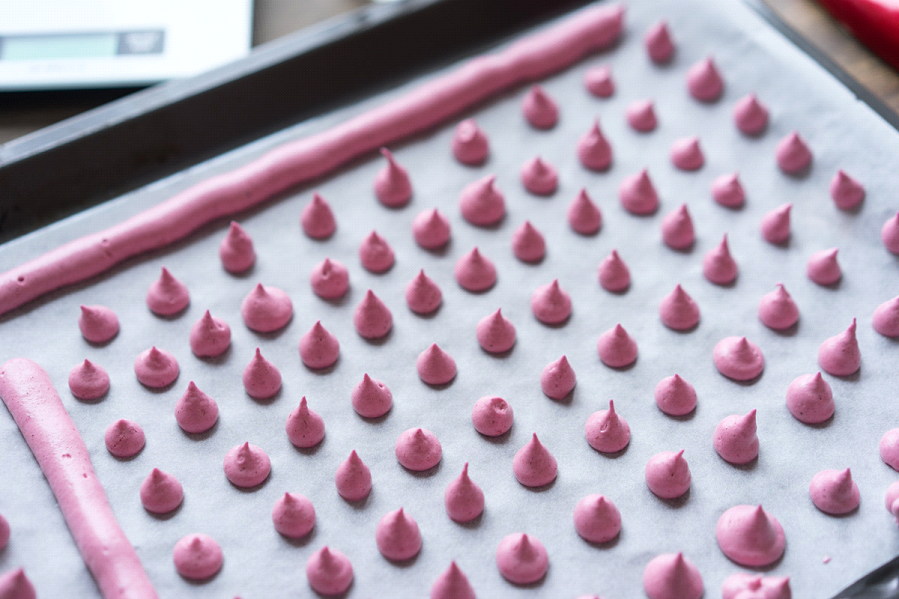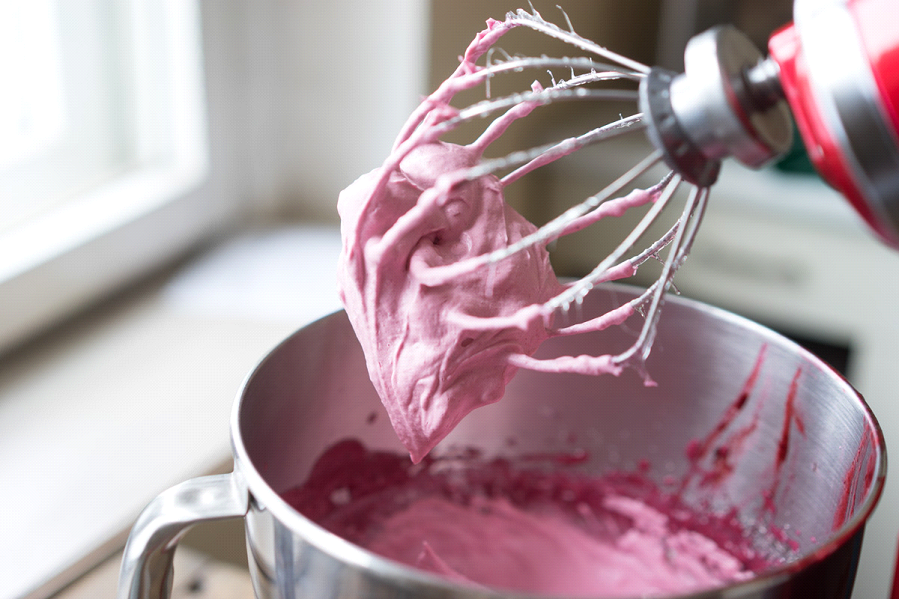 Today's recipe is just perfect for spending evenings at home with a cup of tea, and for a dessert idea for the festive table! It's veeeeeryyy tender, crispy, soft, fragrant and simply melts in your mouth - this all are sweet pink "clouds", raspberry meringues, which you can easily cook by this recipe. Believe me, everybody will like their lovely look and wonderful taste! :)


So, take:
3 egg whites
150 grams of powdered sugar
3-4 tablespoons of raspberry jam
1 pink gel food colorant

Preheat oven to 100 degrees and cover the oven-tray with parchment paper. Add a pinch of salt to the whites and beat until soft peaks, and then pour powdered sugar gradually and beat with a mixer until pouring all the icing sugar in a bowl.
Thereafter beat the mass for couple more minutes to strong peaks, in order to get a smooth, glossy and rather fluffy mass. Whisk jam in another bowl and, if necessary, strain it from seeds.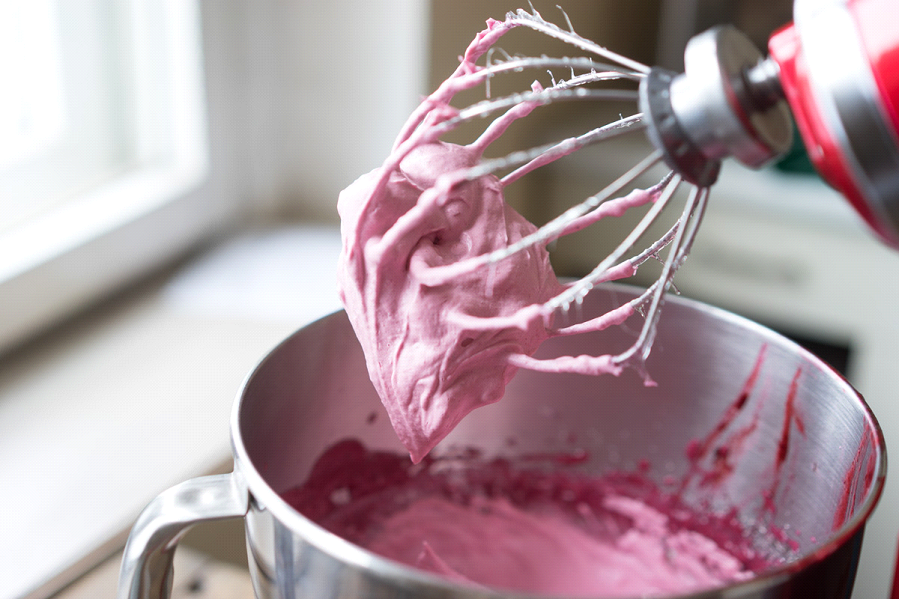 Then add it gently into the egg mass and whisk with a mixer on low mode. Take a pastry bag, draw in the middle of it some strips with the help of a colorant and then fill it with the meringue.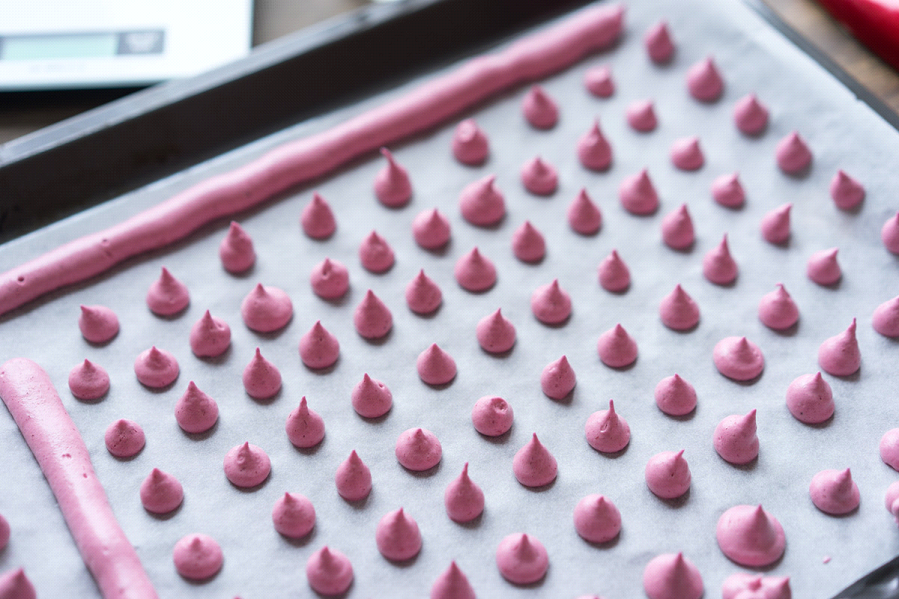 Pip the meringues onto the oven-tray.

Bake for about 45 min - 2 hours, it will depend on your oven and on the size of meringues. Do not worry if after baking they seem to be soft - is due to the added jam. Turn off the oven and leave the oven-tray inside for about 30-40 minutes. 
 
After that, pull the oven-tray with meringues off and leave to cool and to dry at a room temperature. That's all! 
Bon Appetit!