How To Cook Clams
June 19, 2016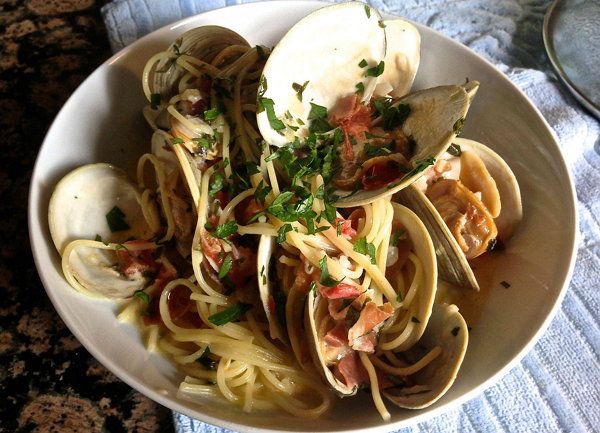 The Recipe For Cooking Of Paste With Clams
18 small clams (as many as there were in my grid);
2 tablespoonfuls of butter;
½ glasses of white wine;
¼ glasses of cream;
prosciutto - 2 thin strips (or other slightly smoked meat);
1 not large bulb onion, chopped up small;
1 large tomato cut into small segments;
2 garlic cloves, chopped up small;
1 tomato;
4 tablespoonfuls of crushed fresh parsley;
1 teaspoonful of a dry thyme;
chili pepper, to taste;
spaghetti.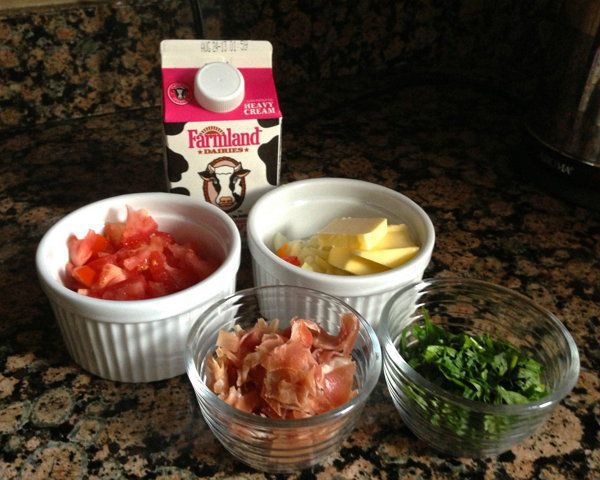 Melt butter in a frying pan or a pan with a thick bottom and a cover.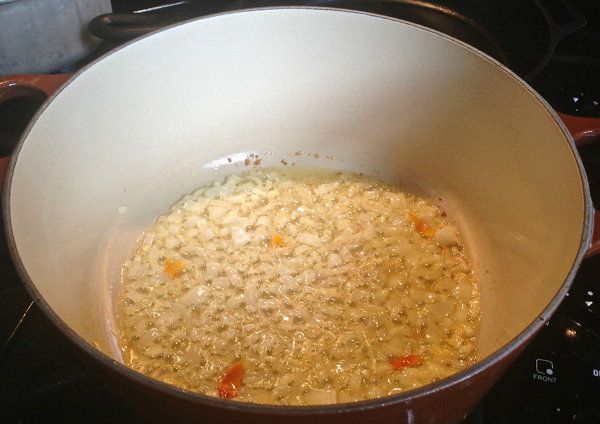 Fry onions, garlic, parsley, chili pepper, thyme, prosciutto on average fire.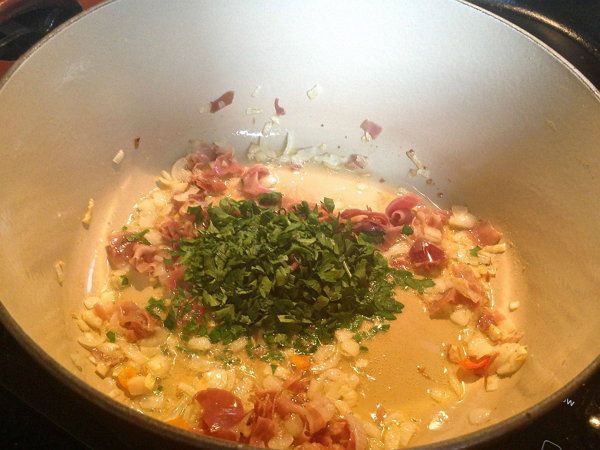 Fry during 7-10 minutes till onion becomes translucent. Then add white wine and allow it to be evaporated on a half.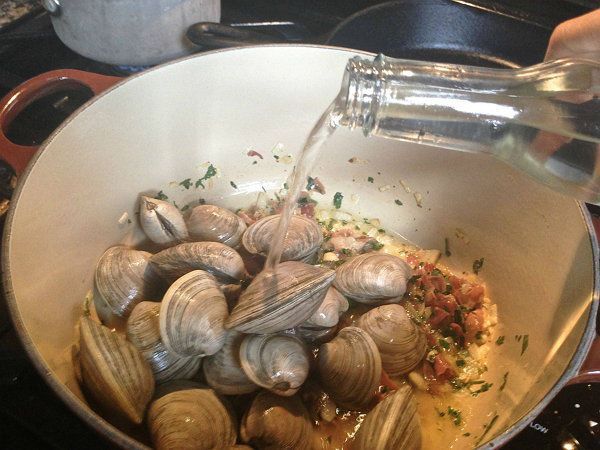 Put your clams on the frying pan and close the cover. It will take you 10. It's exactly while there is a time for cooking your spaghetti. As soon as cockleshells have opened add tomatoes and cream.
Stew a minute more just only to heat up cream, as cooking has been finished already. It only remains to mix sauce with spaghetti.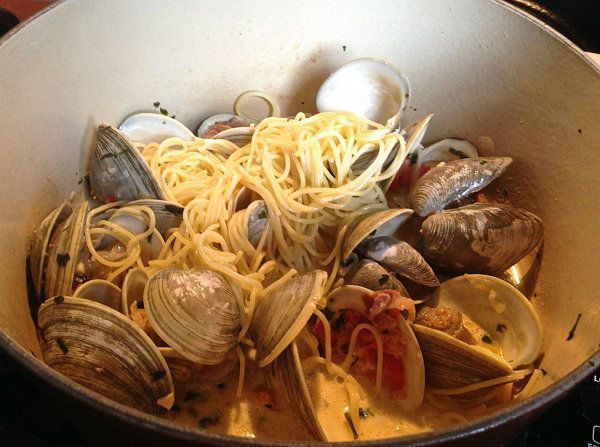 Now it is ready!