VINTAGE HAIRBRUSH: DECOUPAGE TECHNIQUE
November 28, 2016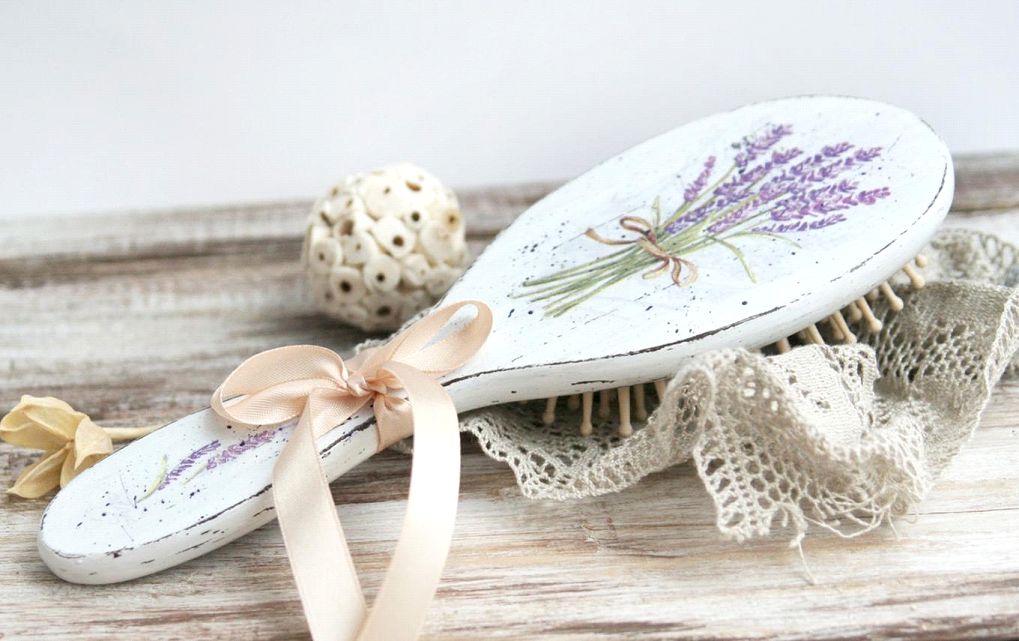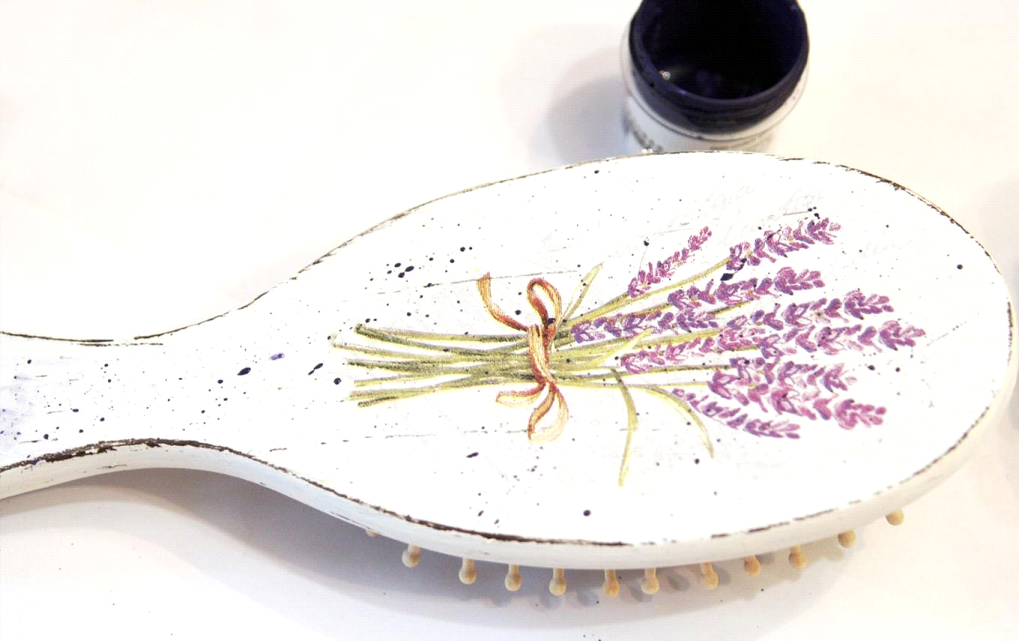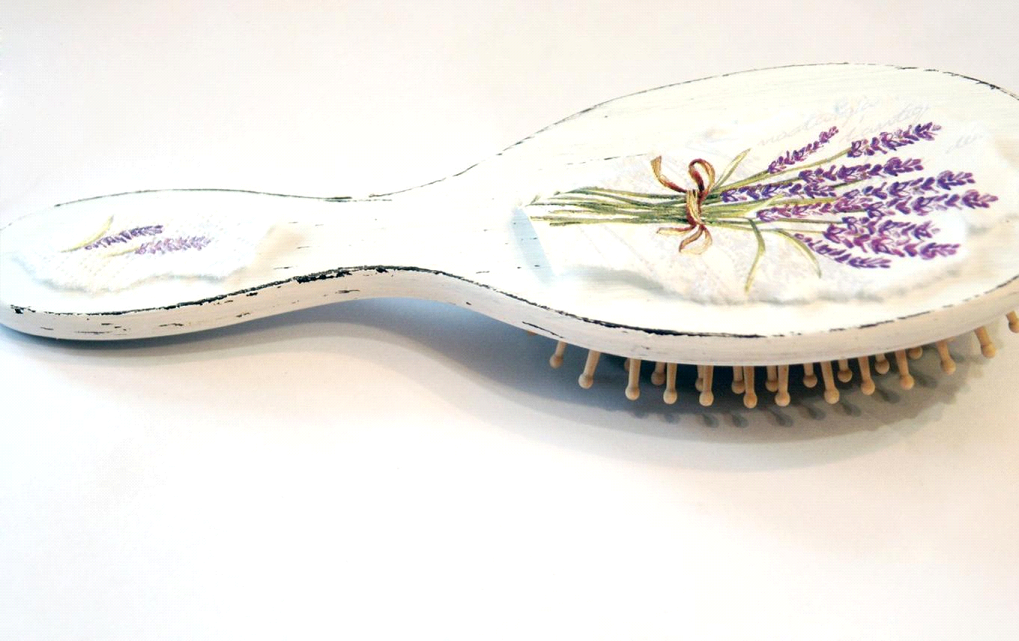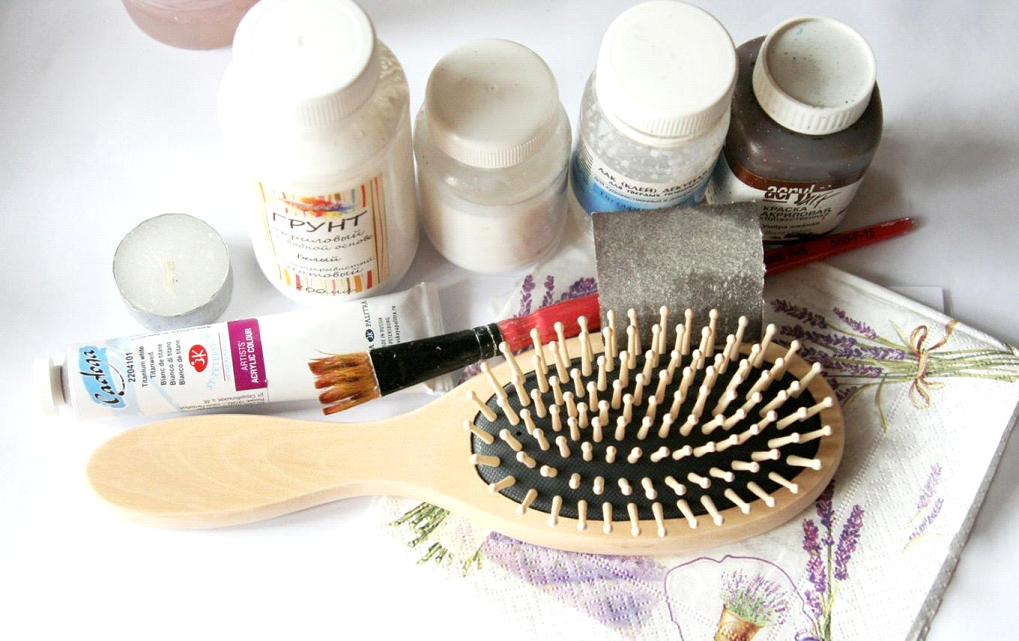 Every girl and woman will definitely enjoy the idea of such cute crafts. After all, it is filled with tenderness, beautiful sophisticated elements, inspired by the style of Provence. And, in addition, it will be a wonderful gift for your loved ones! Let's rather proceed to the decoration of such a magical, super-tender and beautiful comb in decoupage technique!


To do this, take:
- a wooden comb without patterns
- a primer for wooden stuff
- a varnish for wood 
- a PVA glue
- a sandpaper
- an acrylic paint (white and black)
- a brush
- a candle
- a paper napkin
 
To begin with, apply primer on the comb on both sides, then leave it to dry for about an hour or more.
 
Then cover it with a dark acrylic paint and then leave to dry for several hours.
 
 When it is dry, take a candle and rub the convex parts. Make as few lines on a flat part as well. 
 
With a brush with soft bristles whisk the remaining pieces of wax from the comb. 
 
Thereafter, it is necessary to apply the white paint in couple of layers, drying the comb in between the coatings. When the comb is dry, sand it with a sandpaper in those parts, where you have applied the wax.
 
 You have to see the lower layer of black paint.
 
 Choose a beautiful drawing on a napkin that you like and pull out the desired part. 
 
Separate the top layer of colored paper and glue the picture to the comb, and then leave it to dry.
 
Then take a hard brush, soak it in the dark paint and sprinkle it through the toothpick onto the surface of the comb.
Repeat this step for another side. Cover the product in several layers of varnish, drying it well.
 
So, the creative handmade hairbrush is ready! Good luck and inspiration to you!