Lovely Decorative Vase in Eco Style!
November 2, 2016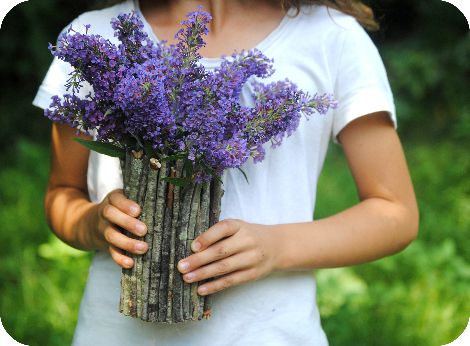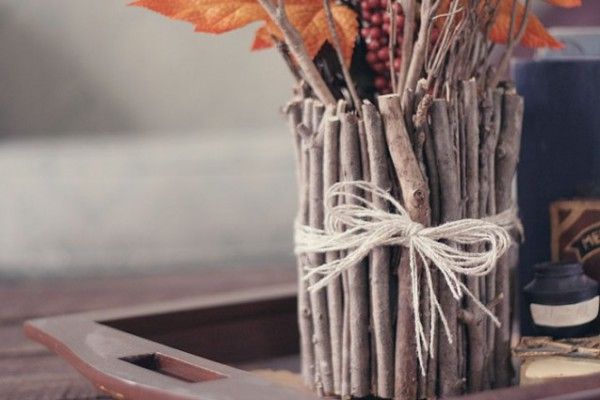 It is very easy to make this wonderful decorative vase in eco style with your own hands! You can also use this way of creative activity to spend some funny time with the child. By the way, the creation process is not less interesting and cool than the vase, which you will get in result!
Take:
- Different wooden sticks, twigs, brushwood
- An empty coffee jar 
- Glue
- A saw or a knife
- Dark paper
Process:
Wash the coffee jar and remove it's wrapper. Then it is necessary to select relatively smooth sticks and cut them, so that they are approximately equal in length to each other and a few centimeters above the jar. Wrap the coffee jar with the dark paper and fix it with glue.

Now you can start gluing twigs to the paper so that they do not protrude beyond the bottom of the jar and so that it can stand straight, without staggering. You now just have to decorate your vase with various elements according to your taste (artificial flowers, buttons, ropes, etc.). That's all! I wish you that your handicraft would please you during a long time! Good luck!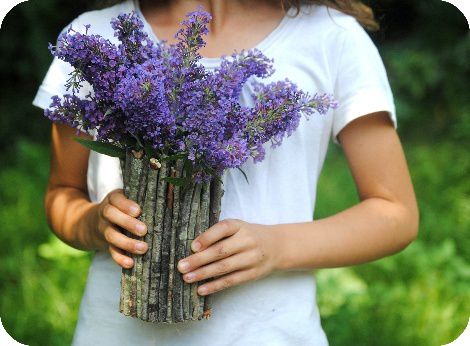 Photos by http://ivona.bigmir.net/house/...http://www.infoniac.ru/news/De... http://more-idey.ru/10/osennie...