Decorative candles give any corner a peculiar, mysterious, cozy atmosphere. Especially, on autumn or winter evenings, when you don't even want to go outside, you can switch off the light, make sweet hot cocoa or tea, light a few candles, turn on some blues song or a collection of instrumental music, move some stuff around and just enjoy this relaxing, soothing wave that fills you, getting up from the toes up to the top of the head and wrapping you with the warm bliss and harmony. And then you start feeling calm and relaxed...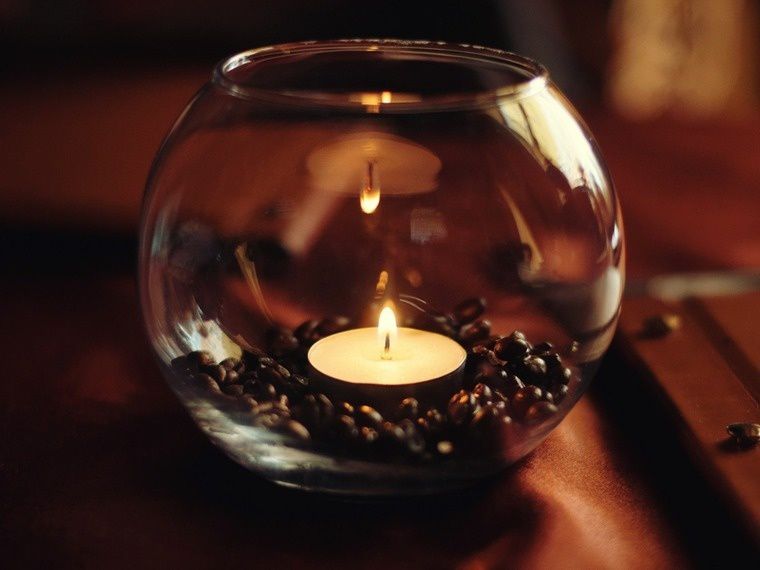 Today I'll show you how to make decorative candles with your own hands. The most delightful thing in these candles - is that you can create them absolutely in any size, any shape, to give them any flavor, color, decorate them with anything you want. You can create a candle just the way you see it in your imagination, or such one, you have always wanted to buy, but could not find anywhere. And what a wonderful gift it may become for your friends!
Together with you, I would like to make a candle with coffee and a barely perceptible aroma of caramel combined with hints of vanilla. So, let's begin!
You'll have to take:
- Cans or jars (small ones);
- Candle wax (you can melt the old candle);
- A wick;
- Coffee beans;
- Vanilla
Process:
Firstly, you have to melt wax - use a steam bath or a microwave. Then you need to stick the wick to the bottom of the jar and pour the melted wax (a little bit). Now you can add the coffee granules and vanilla and fill the container with wax up to the top. You can also stir it with a stick. Now you need to leave a candle to solidify, and then you can cut the excess end of the wick.
Our coffee candle is ready! Try, experiment and enjoy the results!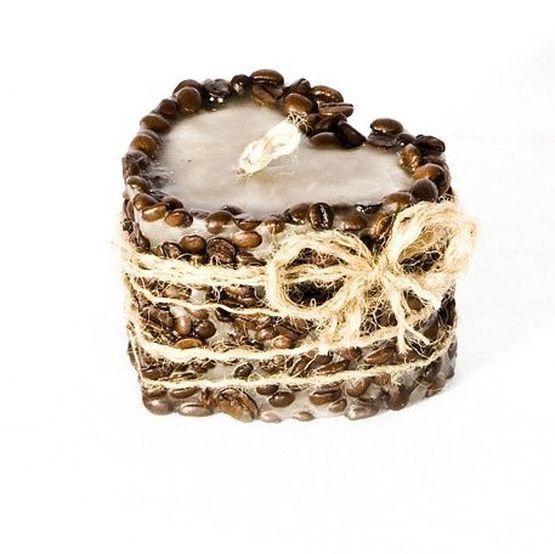 Photos by http://coffeegid.ru/podelki-iz... http://novocherkassk.net/viewt... http://www.livemaster.ru/item/...