HANDMADE CANDLE HOLDER FROM CLOTHESPINS!
November 7, 2016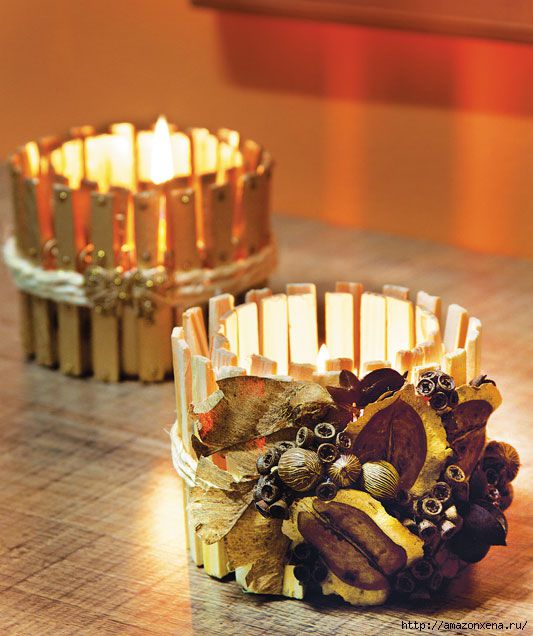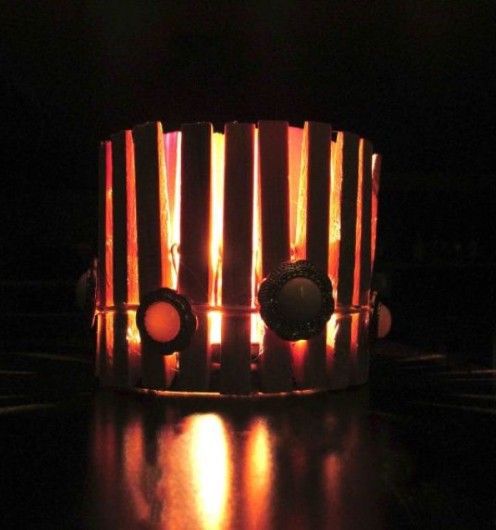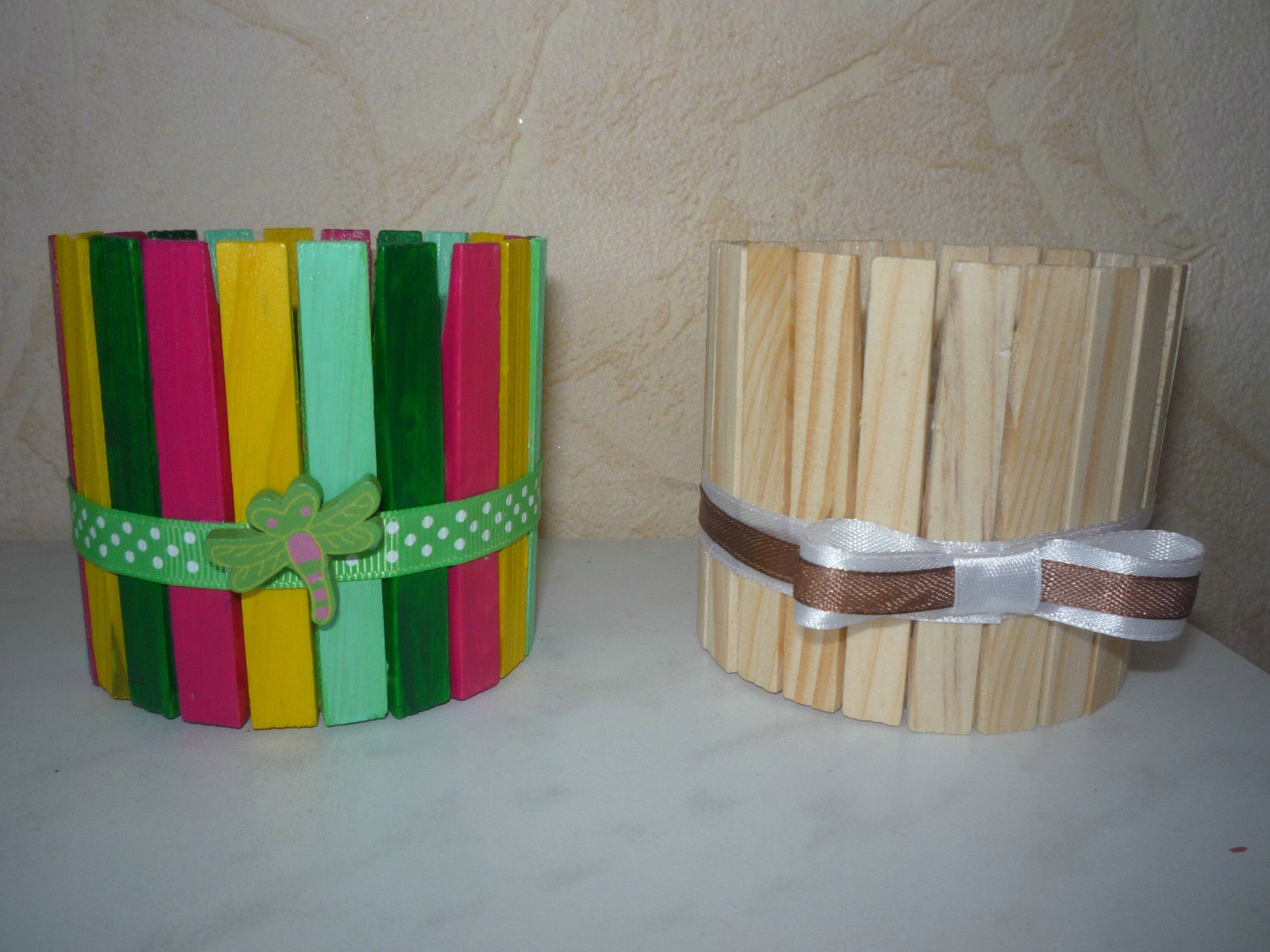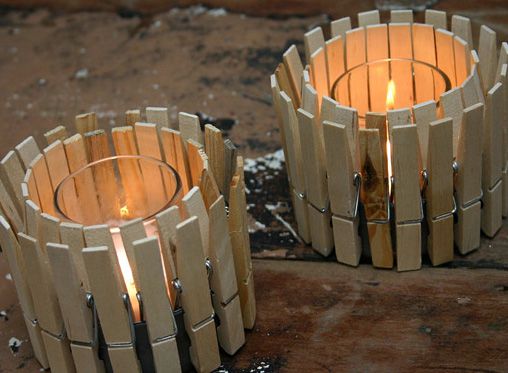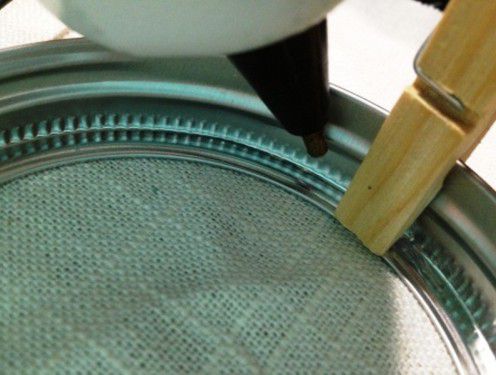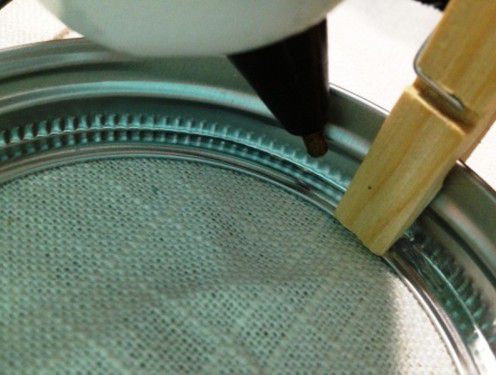 Frankly speaking, I've seen on the Internet an incredible number of possible options for making handmade candlesticks and candle colders! But this time my attention was attracted by a very unusual decision, of which I could even never think! The advantage of this idea is that everything needed for creating of such a candle holder, you can easily find just at home in everyday life. Intrigued? So today I offer you to create a handmade candle holder from clothespins!
You will need:
- A metal lid that has the edge
- A set of ordinary wooden clothespins
- Glue.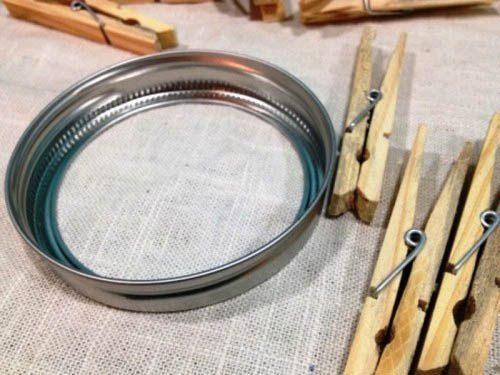 To start, you need to apply some glue on the edge of the lid inside and outside, then attach the clothespins around it.
Glue is used in order to the candle holder is more durable in result and can be easily transposed from one place to another, without fear for its firmness. Actually, a candle holder's base is ready.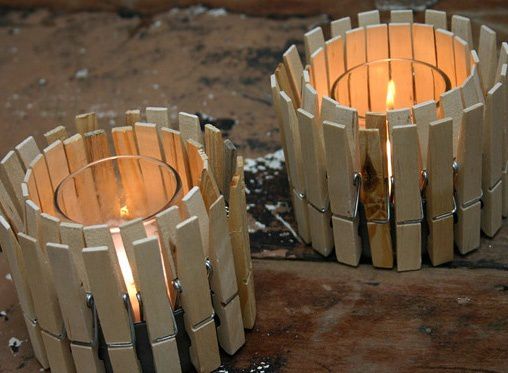 But I offer to make it even more interesting, with just a few strokes. Put into the base a glass or a jar. Fill the container with a small amount of sand (eg colored), pebbles or coffee beans. Complete this composition and tie around the candle holder a ribbon, twine or string with beads or glue various buttons, dried flowers or, again, coffee beans - it's only up to your imagination!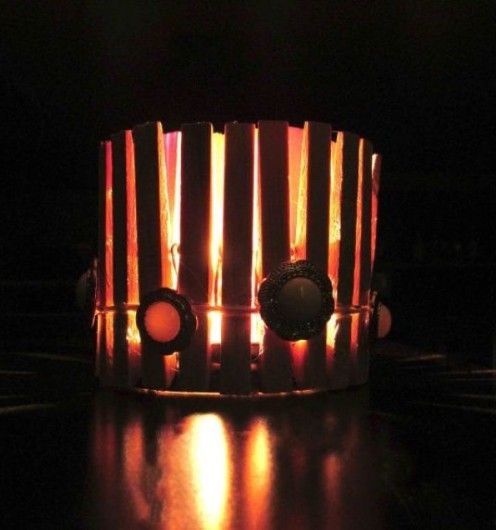 Let this original hack bring you warmth, decorate your home and make your evenings cozy.
P.S. Moreover, thanks to this method you can make plant pots!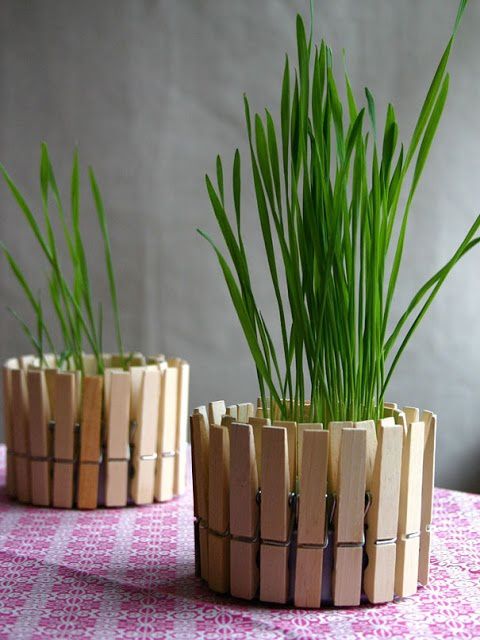 Photos by  https://www.google.com.ua/url?... https://www.google.com.ua/url?... https://www.google.com.ua/url?...https://www.google.com.ua/url?...