HANDMADE RUG OUT OF PATCHWORK THREAD
November 23, 2016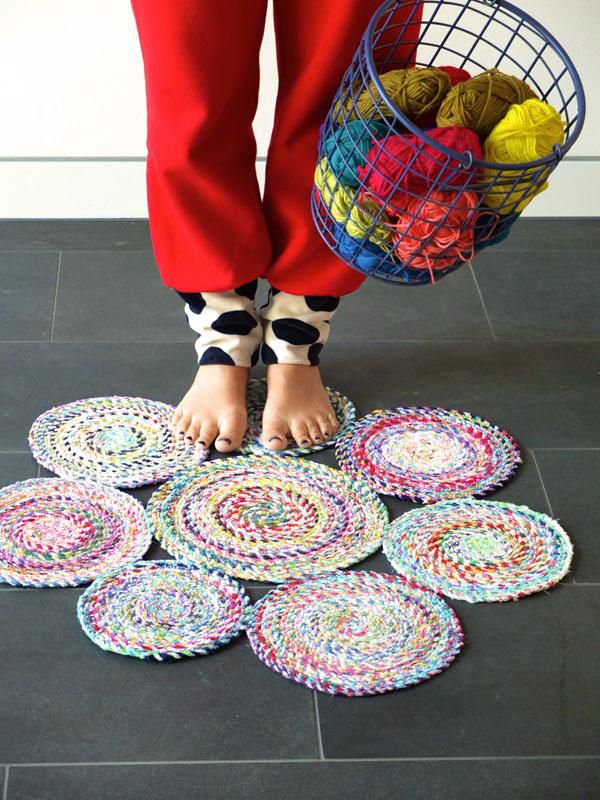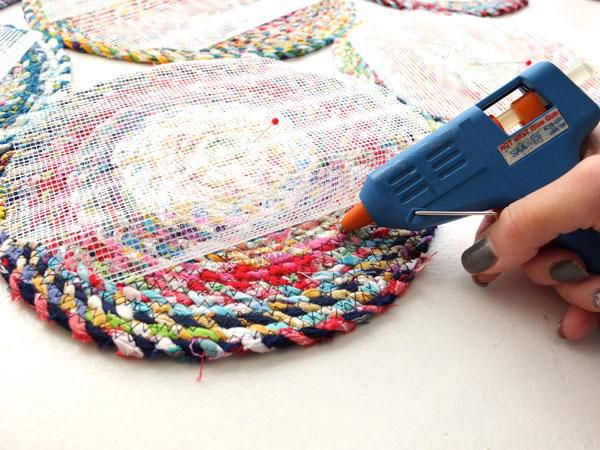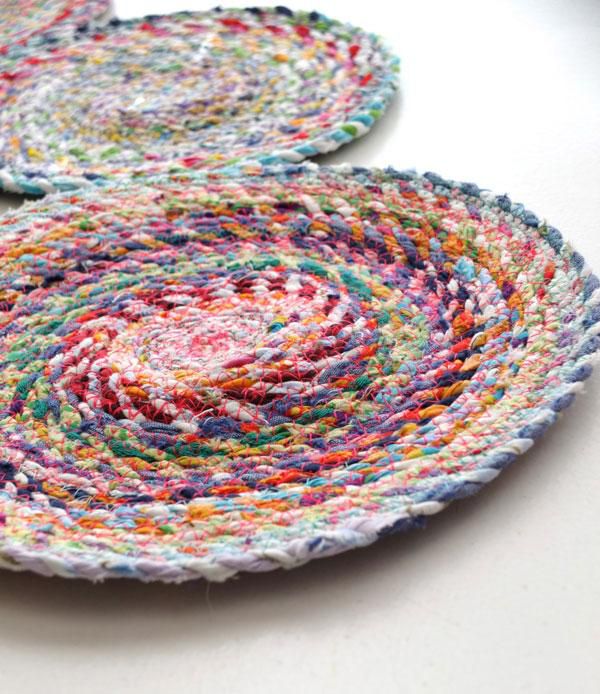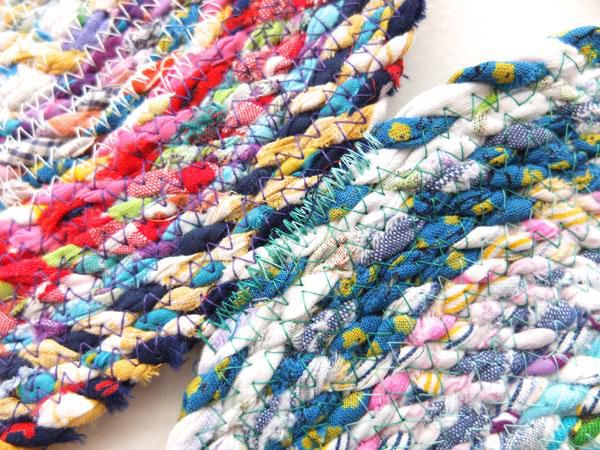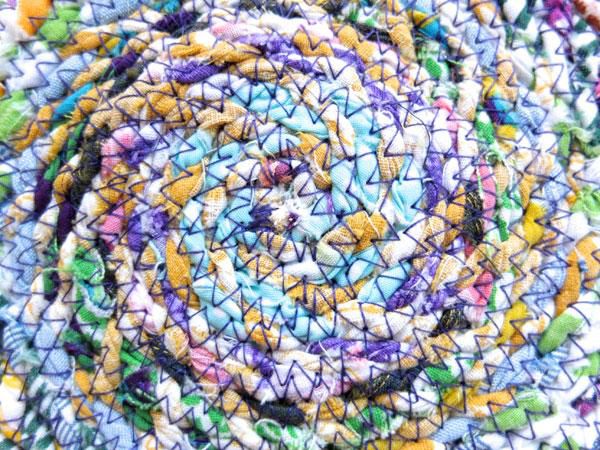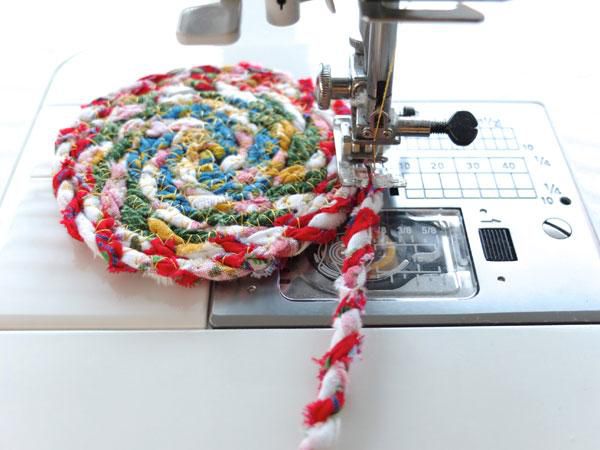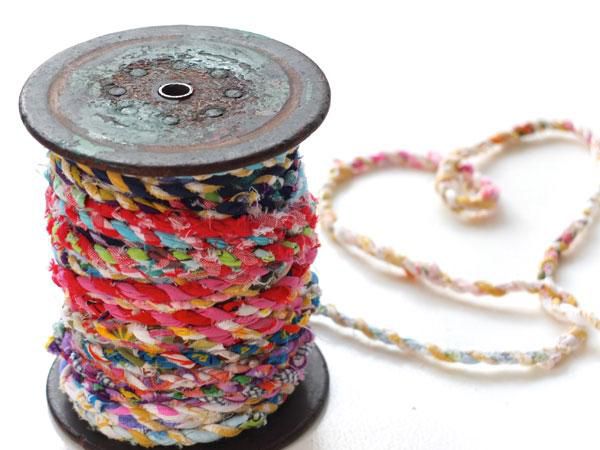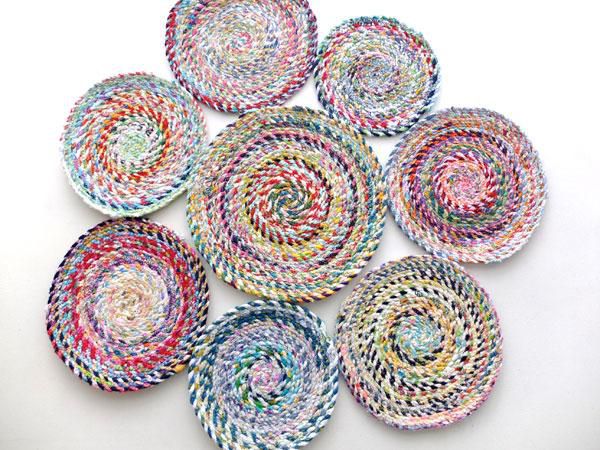 Of course, all of us sometimes want to bring into the interior of our houses something new, fresh and somehow dilute the familiar look of the room.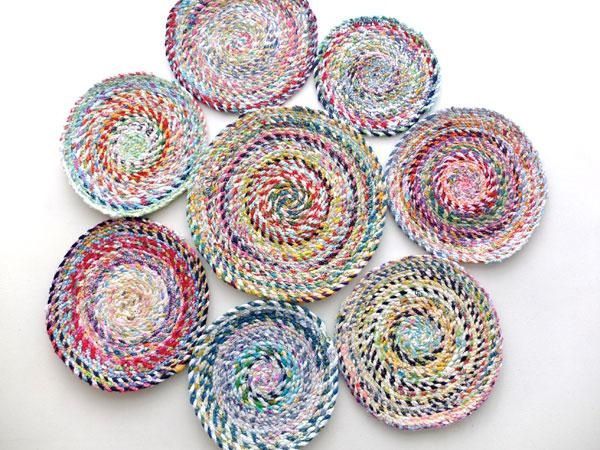 With such an interesting idea, you can easily make a bright, original rug with your own hands! It will be a wonderful, sweet decorative element that can add to the design of housing some comfort and creativity.
So, let's begin? Take:
• scissors
• a marker
• a glue gun
• a antiskid lining
• a patchwork thread
In addition, you will need a sewing machine.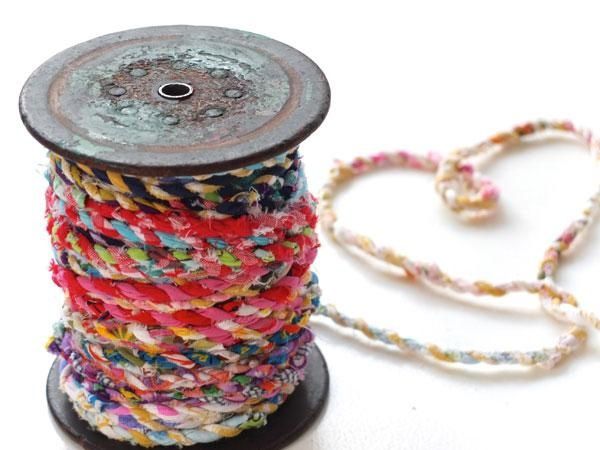 You can make your own patchwork thread, if you haven't found any.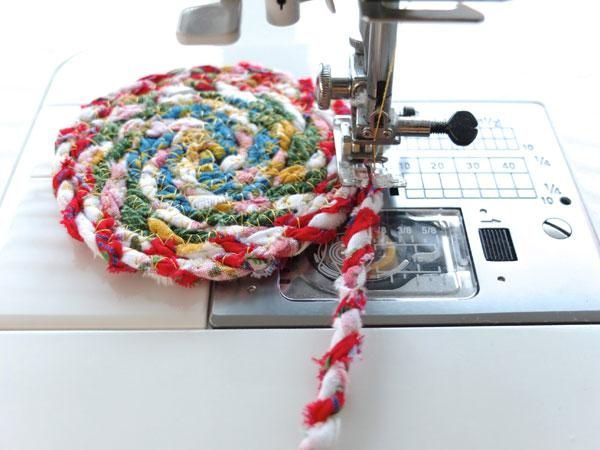 You need to set the sewing machine on the mode of the zigzag stitch.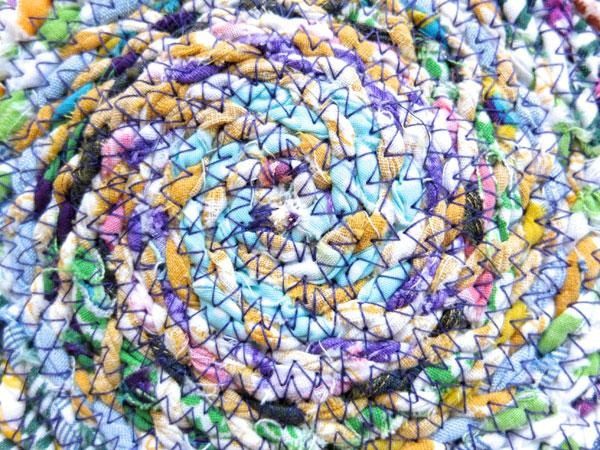 Folding thread in the form of spirals, sew the seams. You'll have to make a little effort, while laying out a spiral on the same flatness. If you will have some difficulties while stitching the spiral in the center, you can do it crosswise.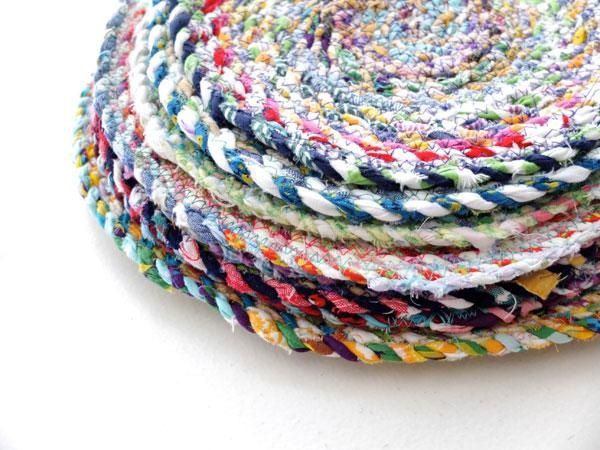 Once you sew the rug on the diameter of a plate-size, make other 8-10 such spirals. It is not necessarily to make them all of the same size and shape – you can experiment and make them oval, triangular or rectangular, etc .. Doing this step, fasten all the parts with the help of pins in such an order, in which you personally like.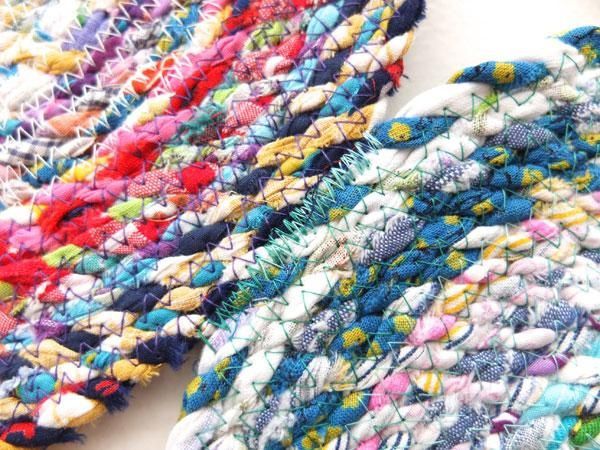 Stitch together the places, where the spirals touch each other.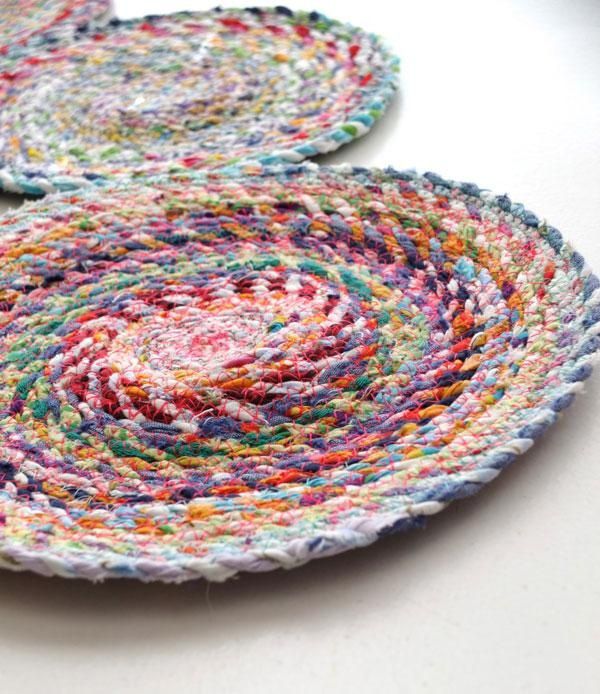 If the rug bends in some places, correct the situation, using the antiskid lining.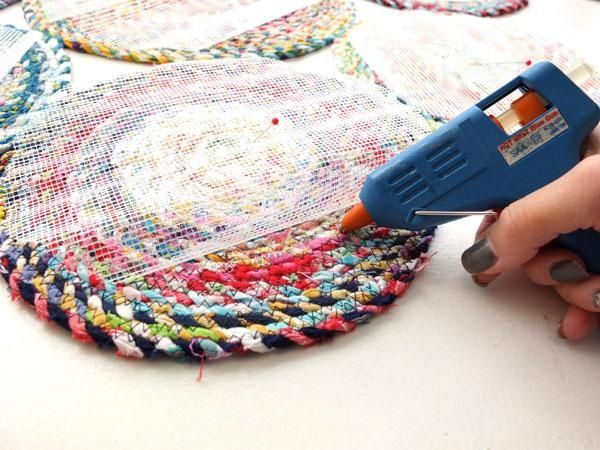 To do this, outline the contours of spirals with a marker, cut out the pieces of the lining and stick them to the back of the rug with hot glue, flattening the surface.
Leave it to dry.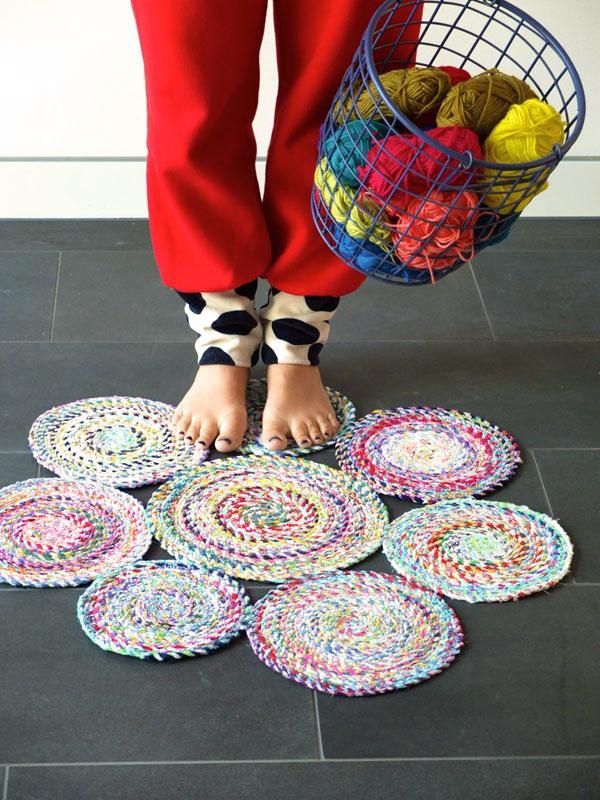 That's all! Good luck!