DIY Flowers Vase
March 16, 2017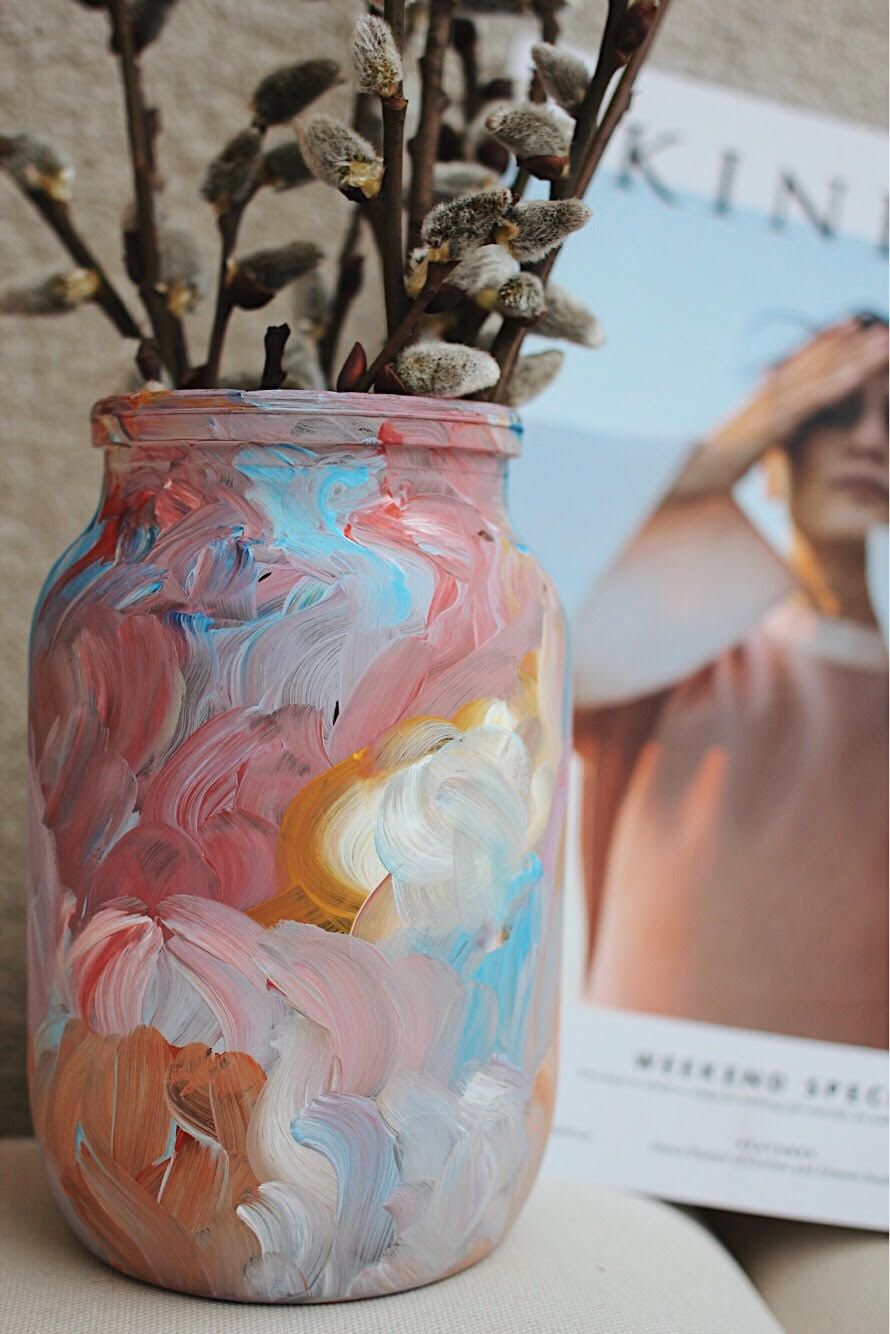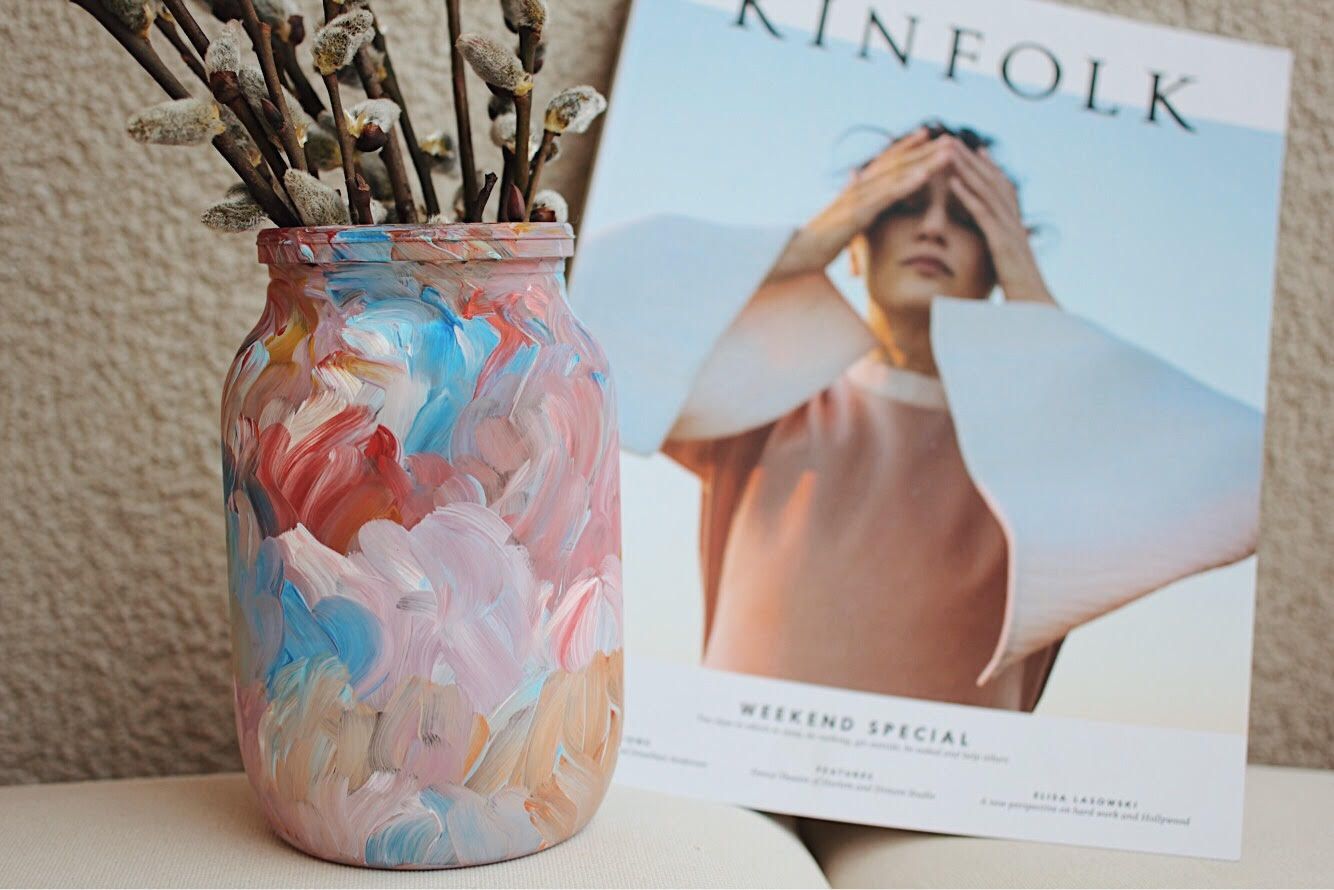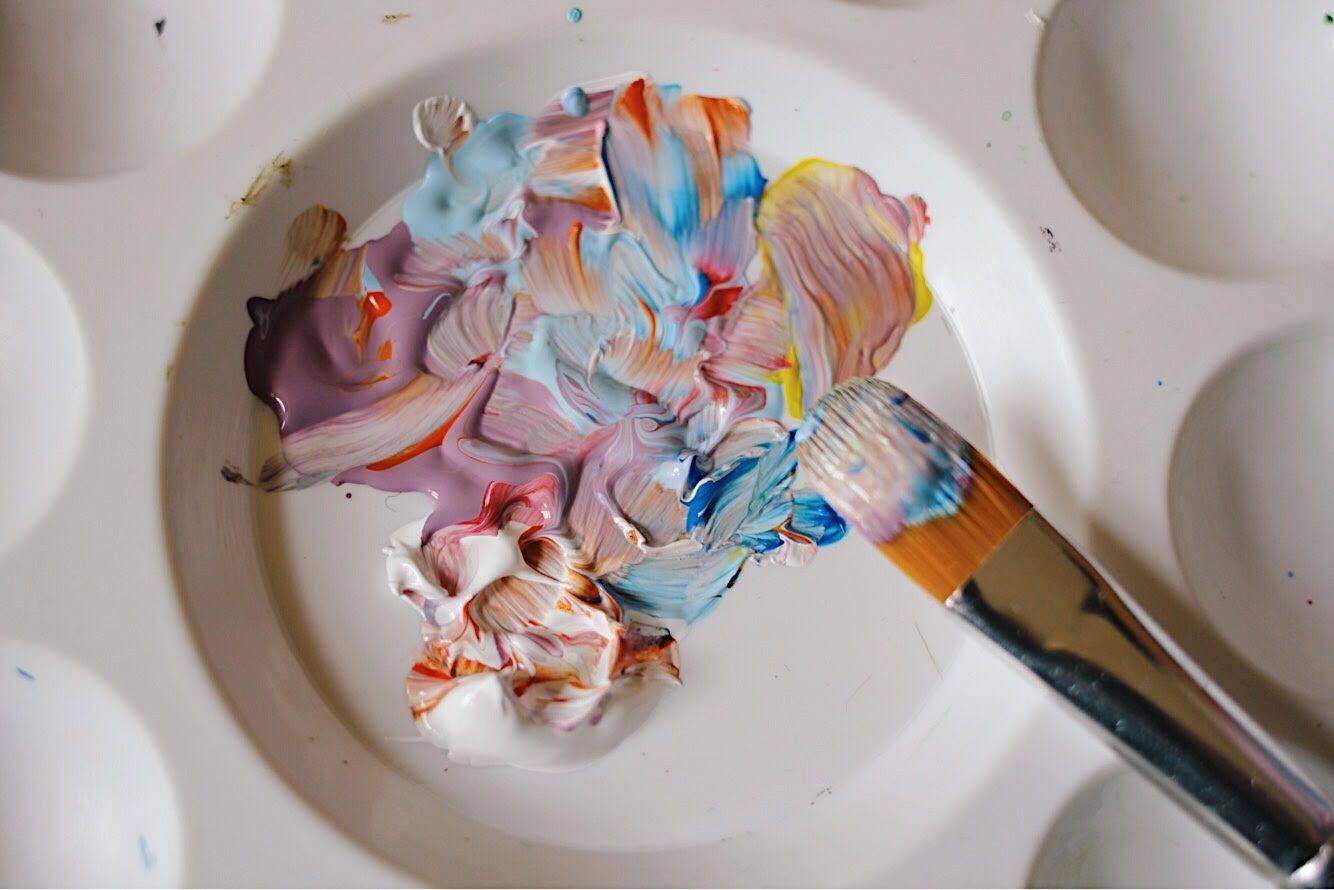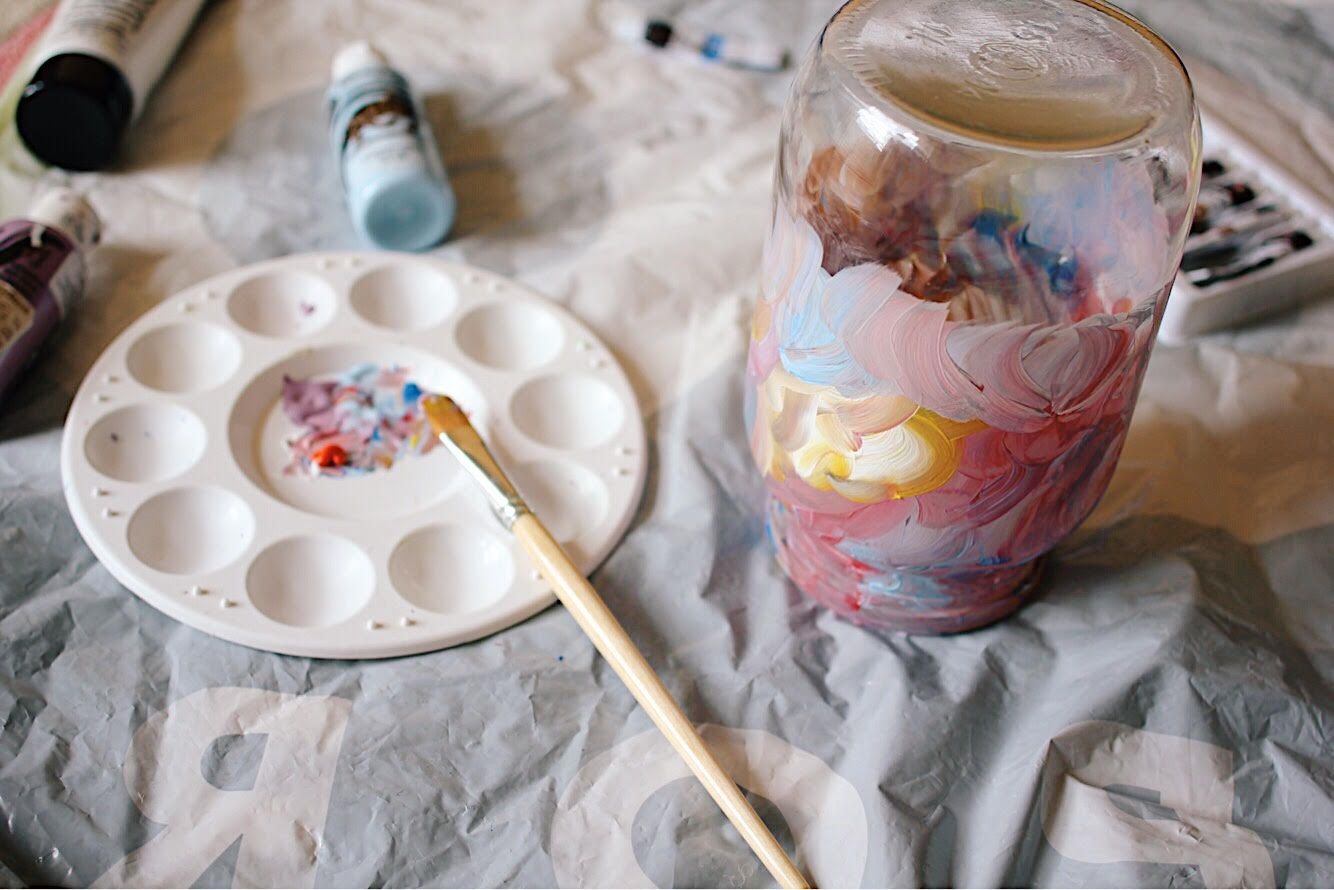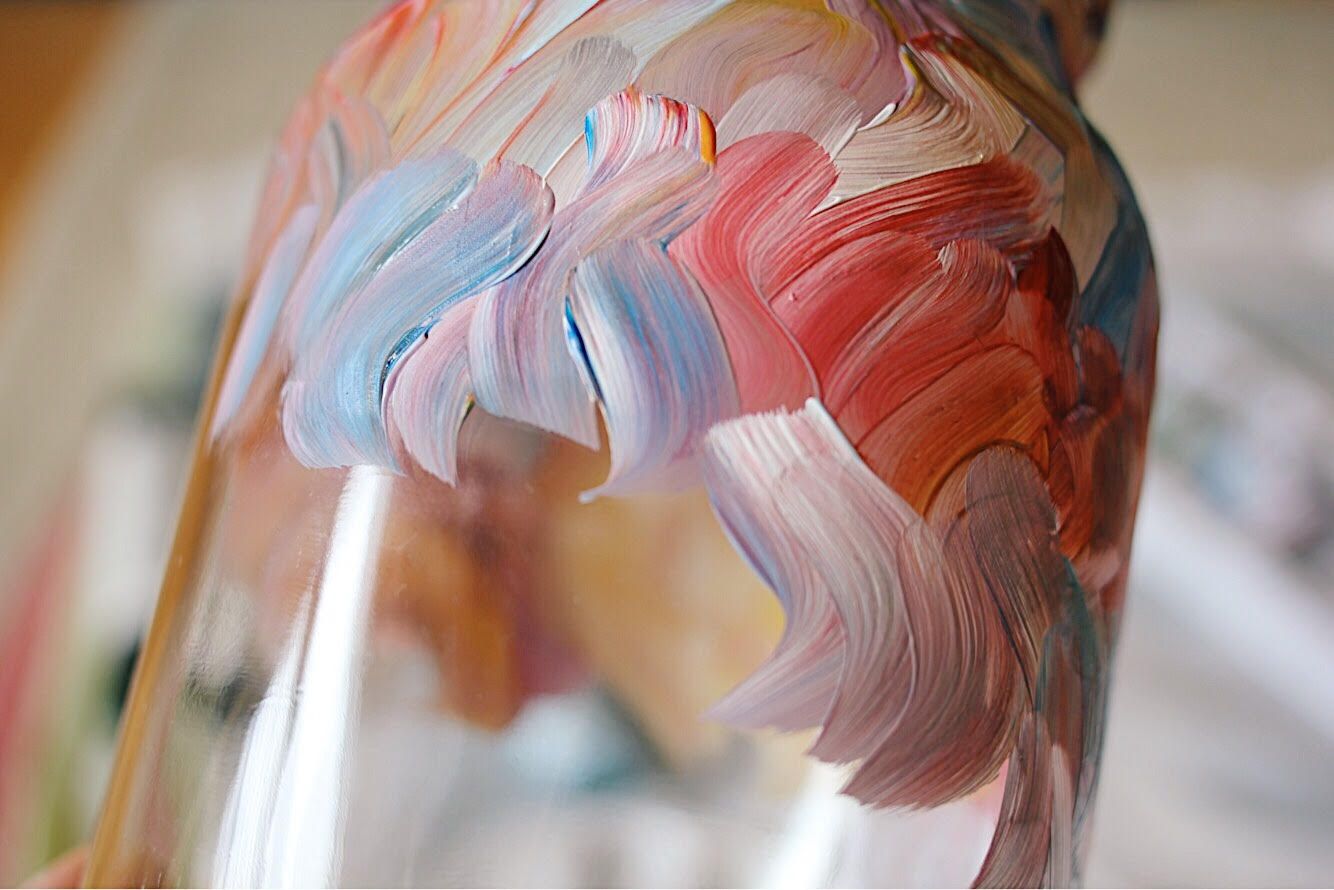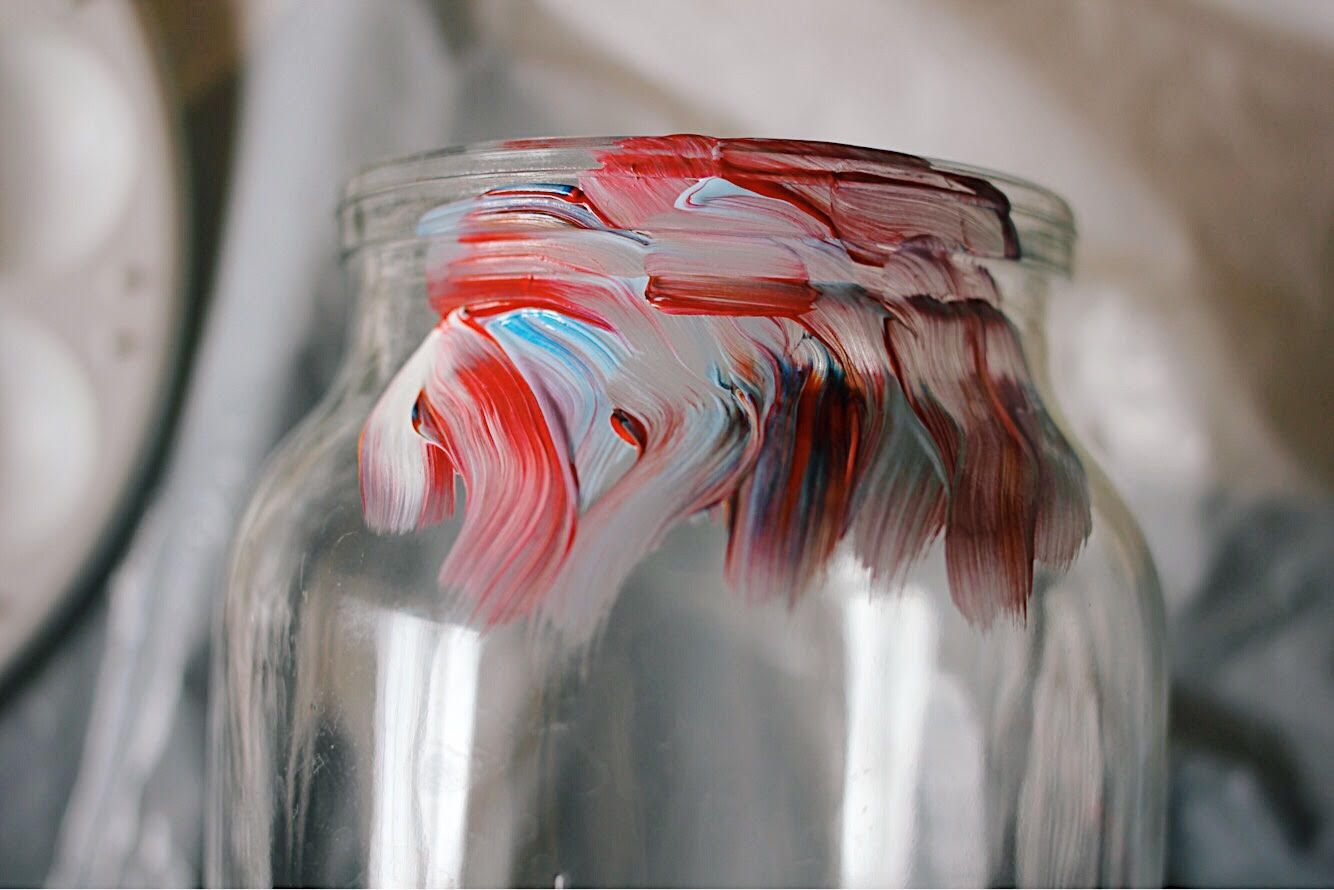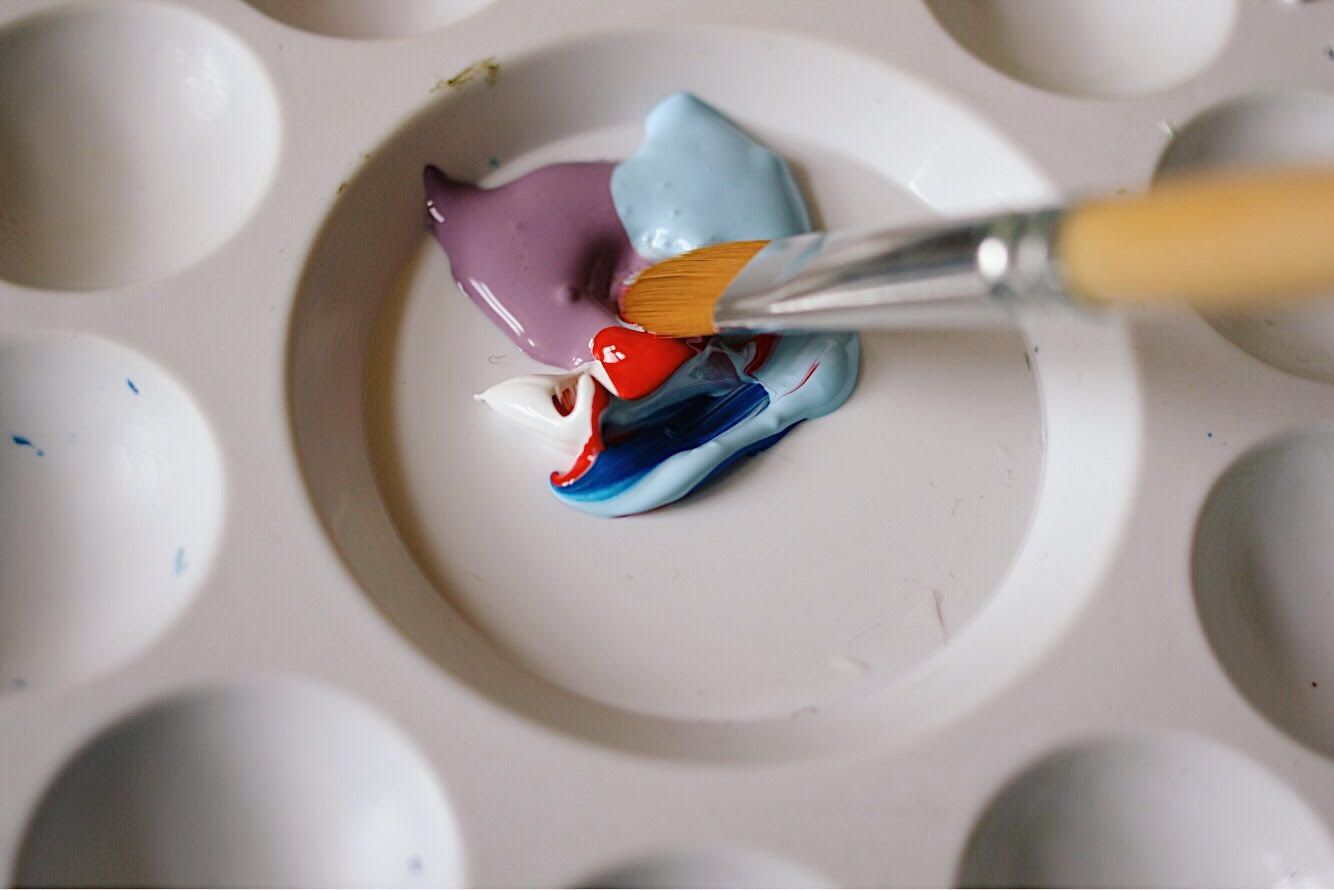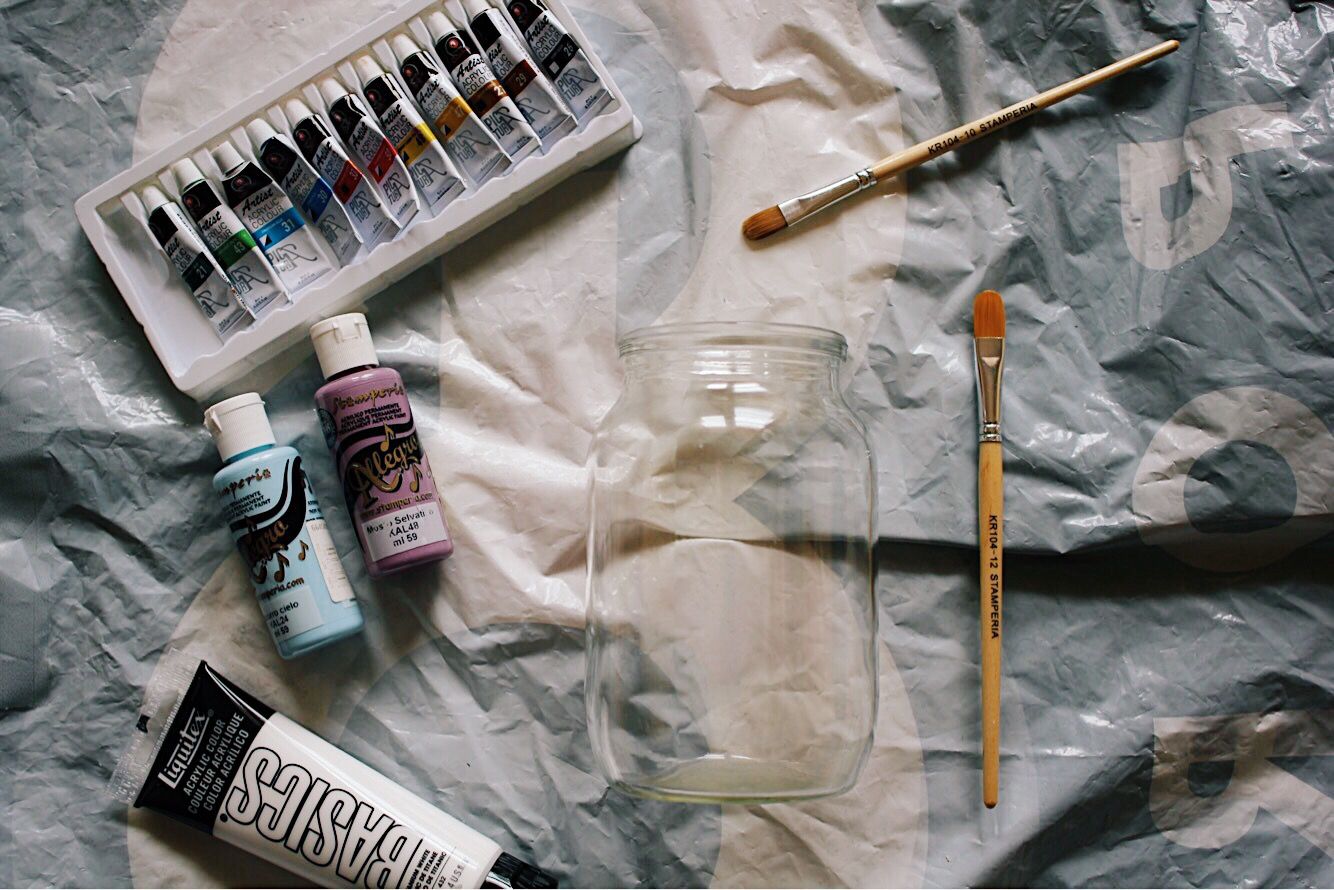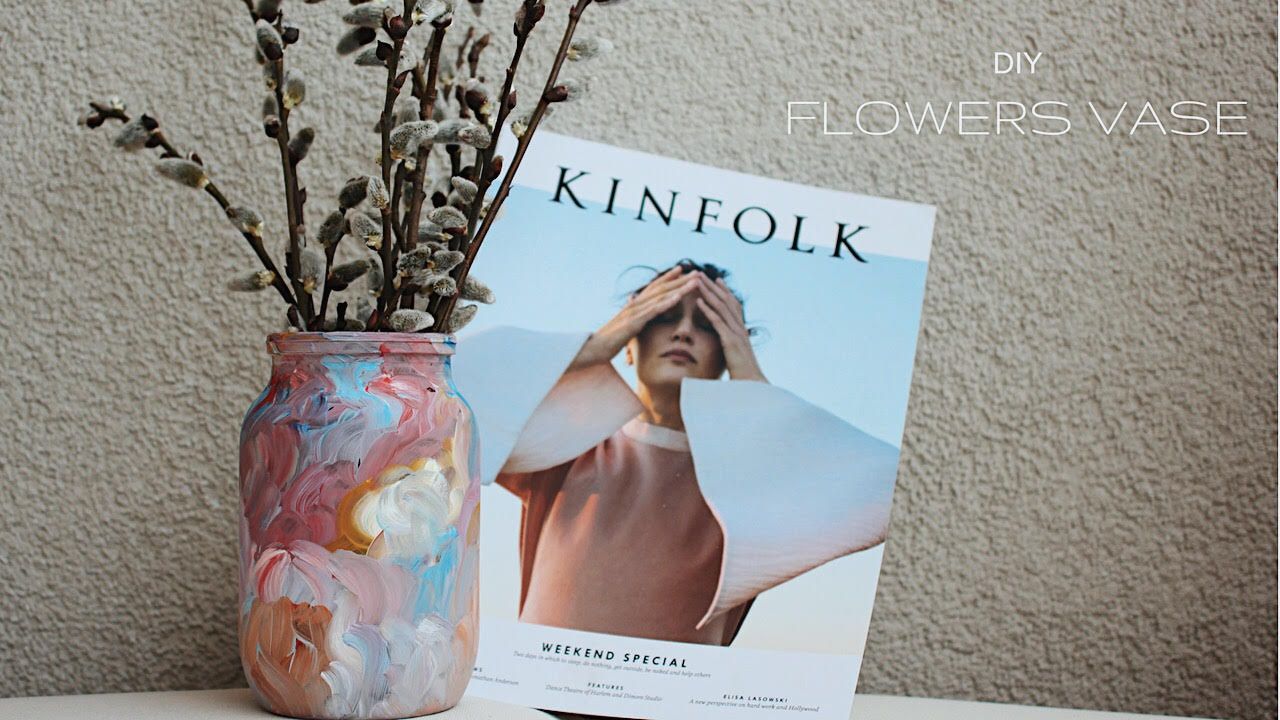 Have you ever been in a situation when somebody gave you a nice bouquet of your favorite flowers but you haven't had any worthy vase? Those flowers usually ending up in an ugly bottle or so... I have been thinking and decided to solve this issue with creativity so here is the tutorial on how to transform an old glass jar in a stylish vase. It is very quick and simple to do. There are no dangerous supplies so you are free to entrust this occupation to your children!
Here's what you will need:
- Glass jar (size doesn't matter take any jar you want)
- Acrylic colors (again, choose any color you want)
- Paint brushes
- Palette for paint mixing
- Varnish
Step 1
Cover your workspace with plastic bag or oilcloth. Prepare everything you need, think about the colors you want to have. Arrange everything in a comfortable for you way.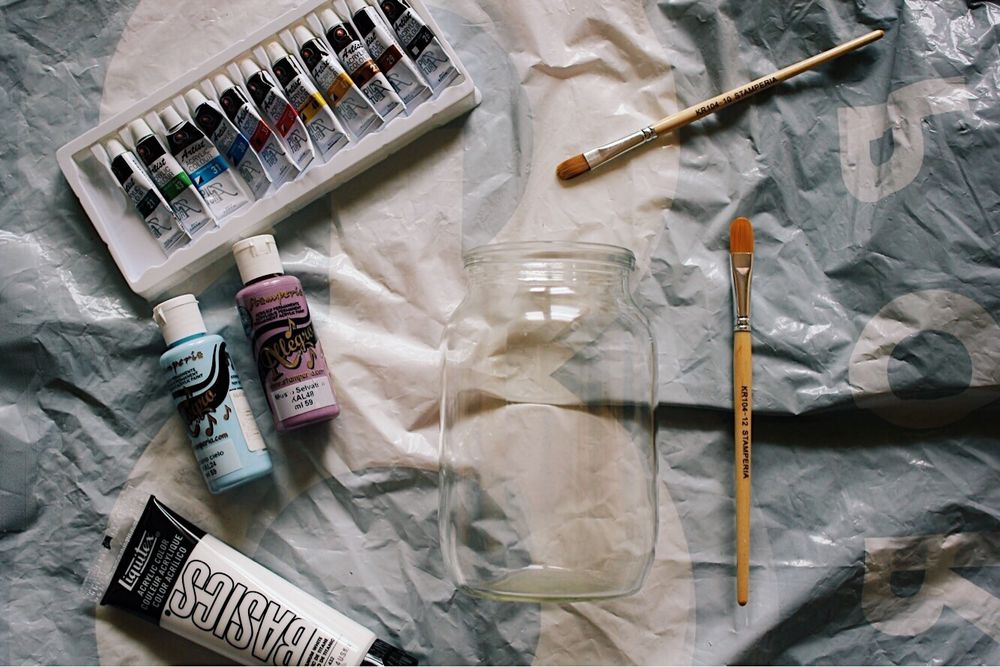 Step 2
Put the colors onto palette. I took 7 colors for mixing but you can take less…or more! Put them all together one near another then dip the brush into it.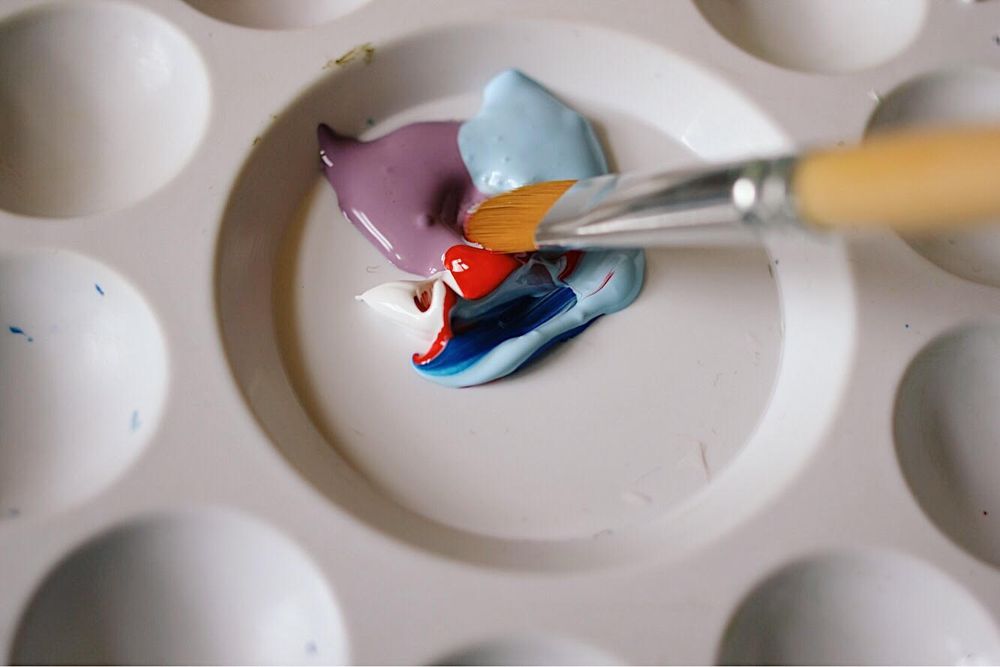 Step 3
Start painting with the jar neck. Go around and down.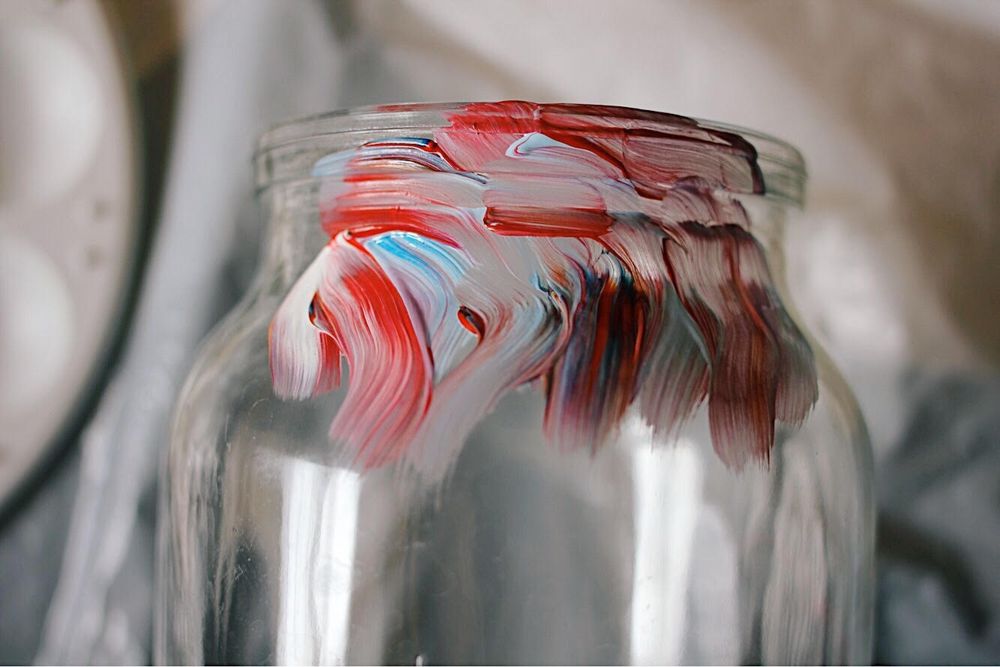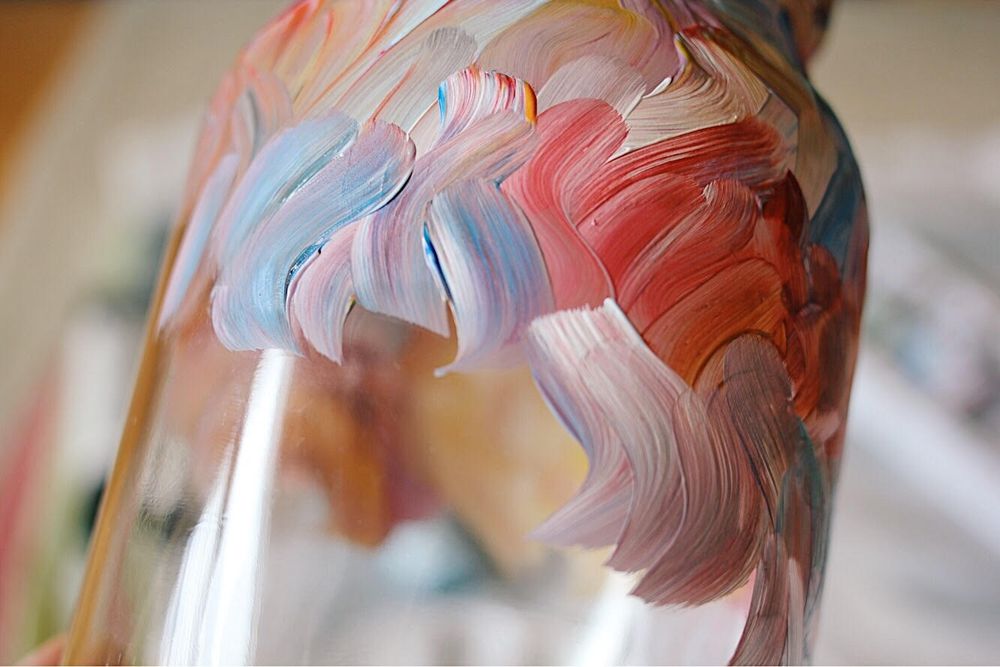 When you came to the bottom leave it for a little bit to dry up then turn the jar upside down and put it on the table.
Step 4
Continue painting the jar bottom. Remember, it is upside down now so the direction of the brush moves should be the same.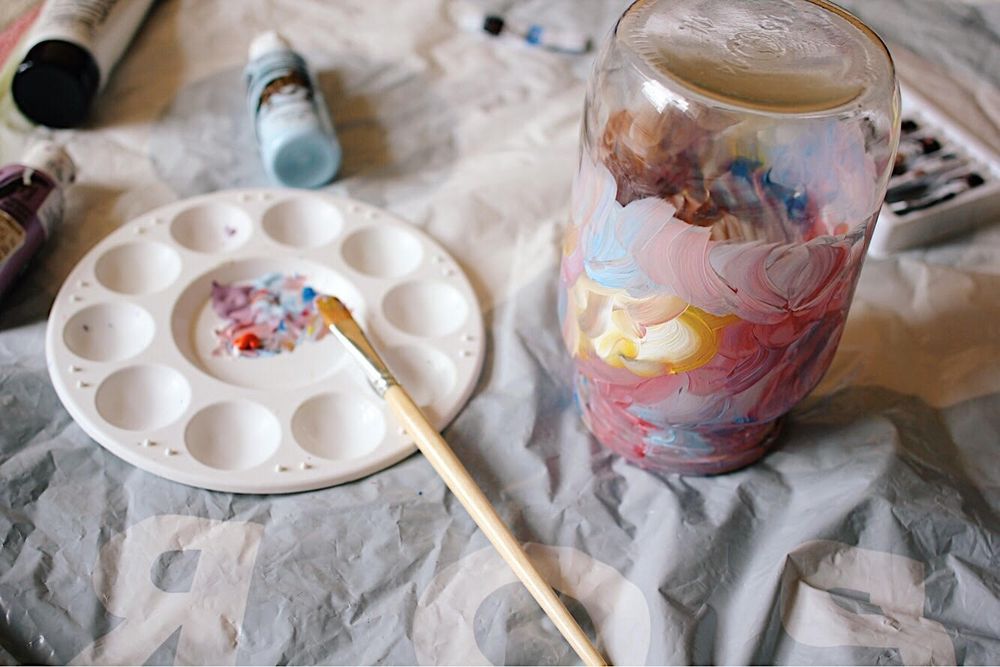 Don't worry if something went wrong and you are not satisfied with a certain part of the vase. You can simply paint over old paint or even wash it away and start all over again.
Step 5
Leave the jar to fully dry up. You can also cover it with the varnish if needed.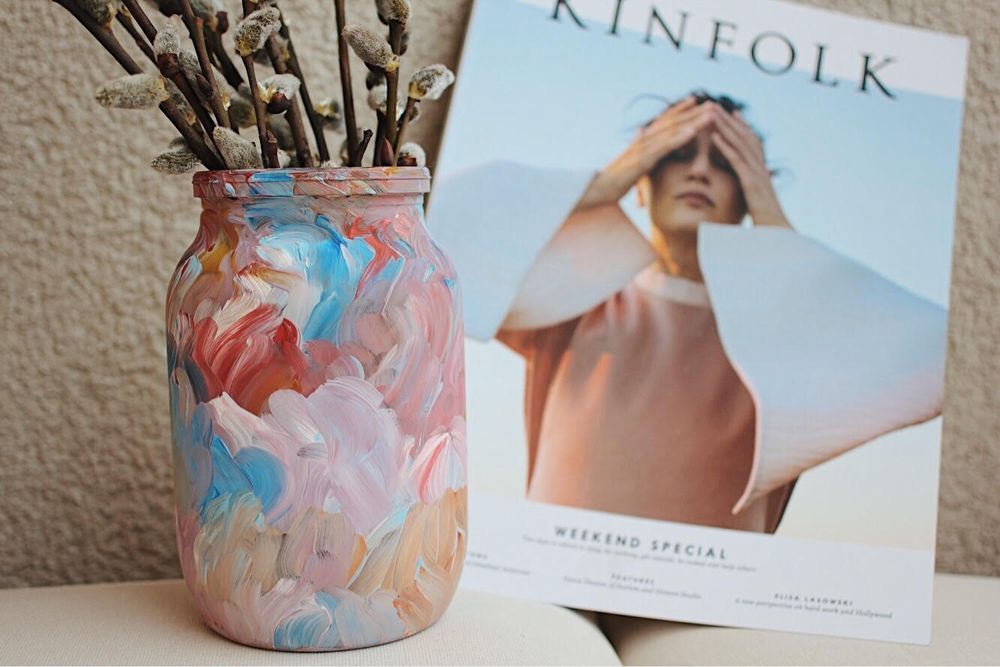 I had a lot of fun making this vase and I hope you did too! Now put the flowers and enjoy the view. I can guarantee your family and friends will admire your work because it is nice and what is more important – it is unique!
Source: themomentblog