Fluffy grass mat DIY
March 7, 2017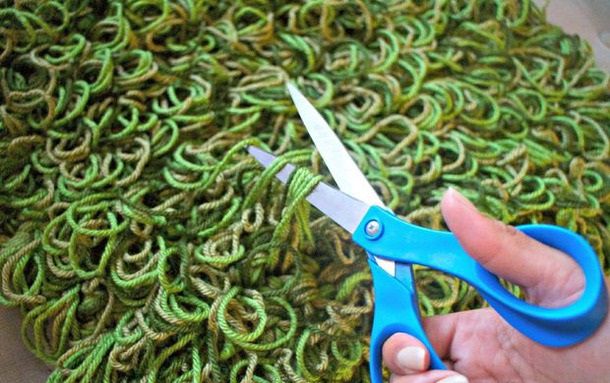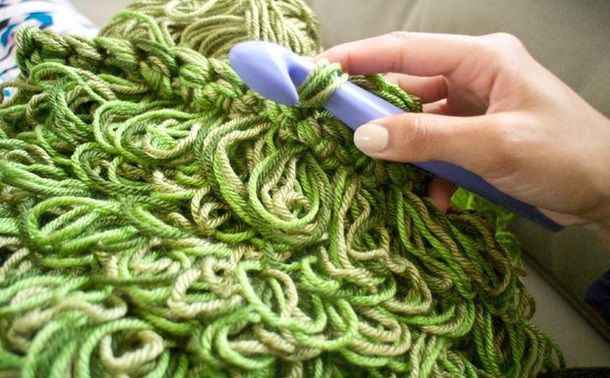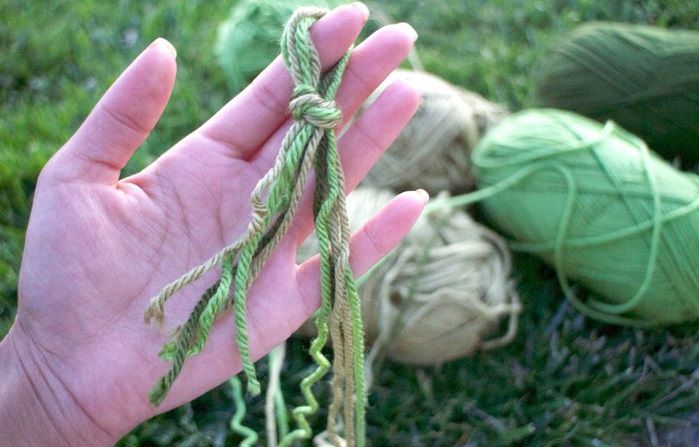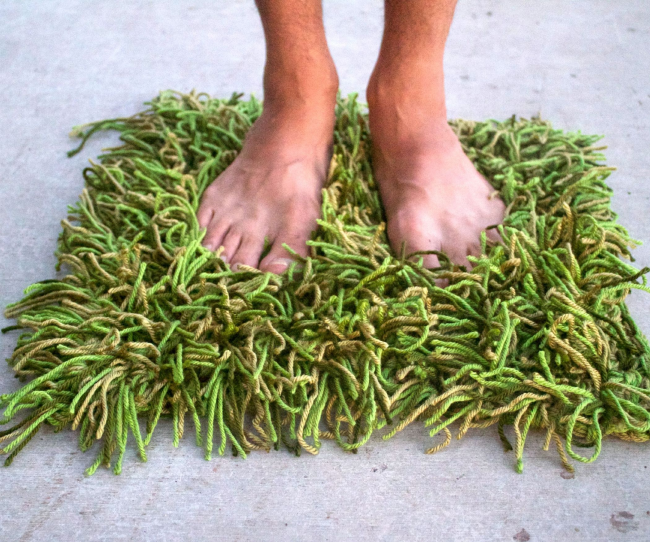 You can create an original carpet for your house handmade just following this easy instruction. Take a closer look, perhaps in your apartment there are materials that are suitable for creating a real masterpiece?
Prepare next:
Five skeins of yarn of different shades of green;

Very thick hook;

Scissors.
Advice! Carefully refer to the selection of threads. If you take acrylic or any other synthetic yarn, the result DIY product can turn out to be slippery and electrifying. If you use woolen threads, chances that the rug will "pinch" you for bare feet are higher. The ideal option is a half wool yarn.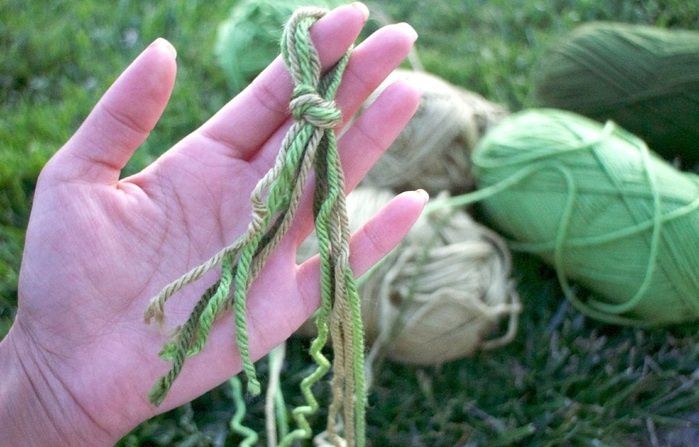 Separate the tips of the threads from all the skeins and combine them into one improvised thread.
Spark this chain of yarn chain of 20 air loops. This amount will be enough to get a carpet 40 cm length. If you want to make a mat of a different size, just vary the number of the original loops.
Make a row of columns without a crochet, fastening the loops. Attention: be sure to pull them out so that the canvas are not even, but shaggy!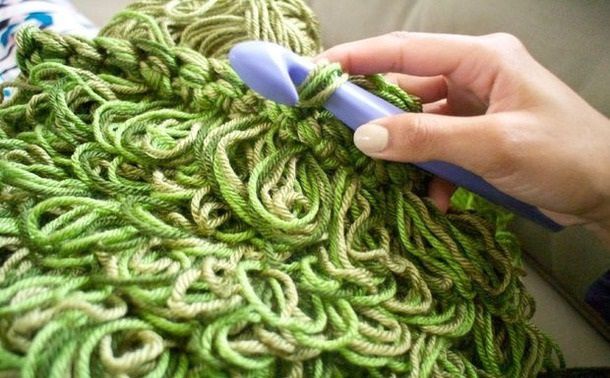 Make a square or rectangular canvas of the needed size, tying each new row from the previous loop (from each loop a new one should be obtained, that is, without openwork passes and additions).
The mat will have the right size, fasten the thread with strong knots.
Using scissors cut the previously stretched eyelets.
Your handmade carpet is ready! Enjoy!