Flowers made by your own hands can decorate not only the interior, but also the festive table. Agree that in the winter, not so many bright vegetables and greens, which are used for decorating dishes. Therefore, in this article I will tell you how to make roses handmade to decorate the table. Now your banquet or solemn event will be beautifully decorated at any time of the year!
Materials:
napkins;
a pencil;
thread;
scissors.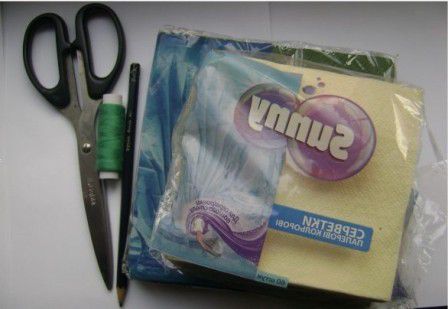 Master class

Working with paper napkins is a pleasure, so you can take even small children to making flowers. Roses from napkins will look beautiful in an empty glass or in a vase, it all depends on the idea of decor. First of all prepare enough napkins of a suitable color scheme. Flowers will look original, if they are made in the tone of the walls of the room or combined with some other objects of the interior.
Fully unfold one napkin and at the top of its edge, put a pencil.  It will be best if the pencil is longer than the napkin, since then it will be easier to twist it.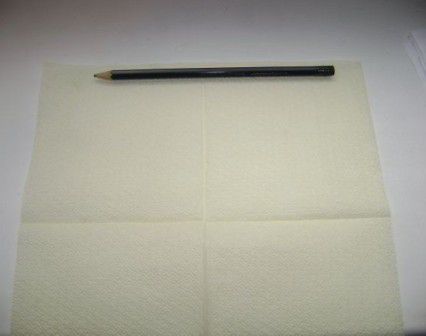 Gently reel the napkin on the pencil so that the edges will stay flat.
Do not need to screw the napkin to the end. Leave a tail for about 3-4 cm.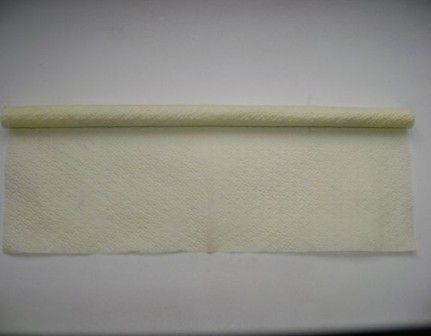 Now a napkin wrapped in a pencil needs to be squeezed to make an accordion.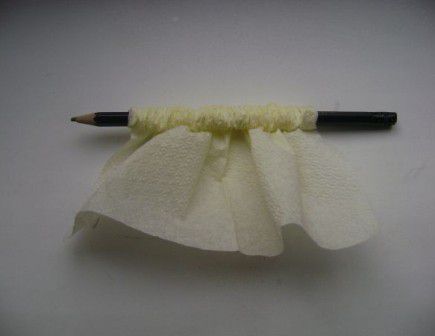 Remove the resulting blank from the pencil. For one rose, you need to make three such blanks, you can try wrapping in a bud and make more blanks.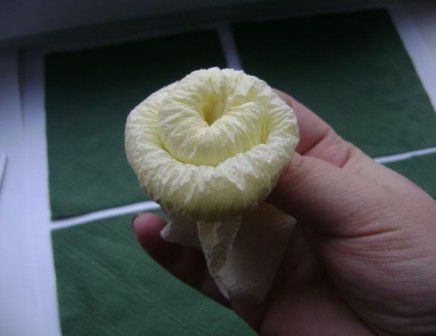 Now each accordion needs to be twisted in a spiral and tale a form of flower bud.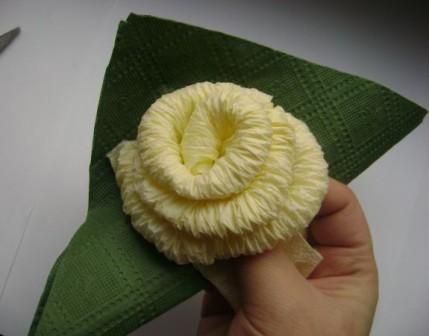 After that, take green napkins to make the leaves of the flower. Fold the napkins in a triangle and wrap it at the base of the bud. You should get a leaf as a result. Make three such leaves for a single rose. From the bottom, secure the napkins with a thread so that they do not disintegrate. You can also glue the rose with glue.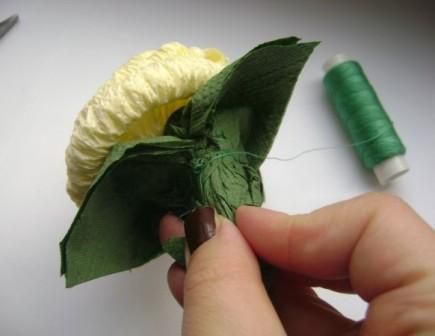 The flower is ready and it can be inserted into the glass.

If you fasten the napkins on the wire, the rose will fit in a high vase.
A rose from napkins can create handmade even beginners. Napkins are very convenient to use, most importantly - do not wet them with water and do not apply force during twisting. I hope that this master class about how to make artificial flowers from napkins you will enjoy!