Halloween Wreath Made of EYES
September 23, 2016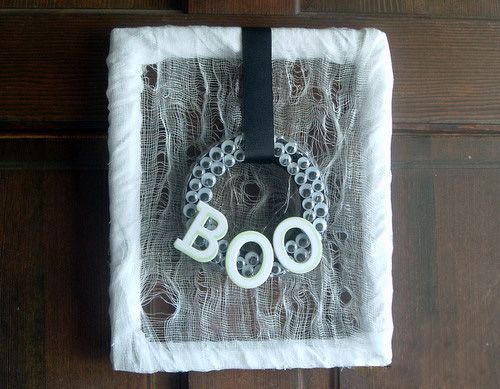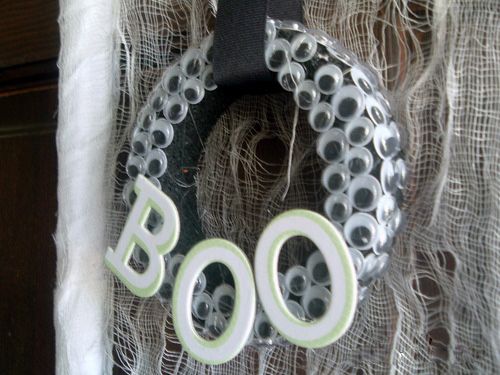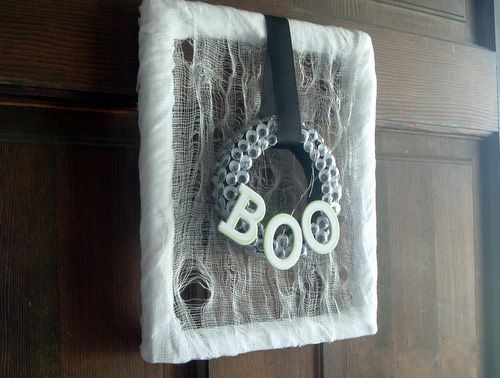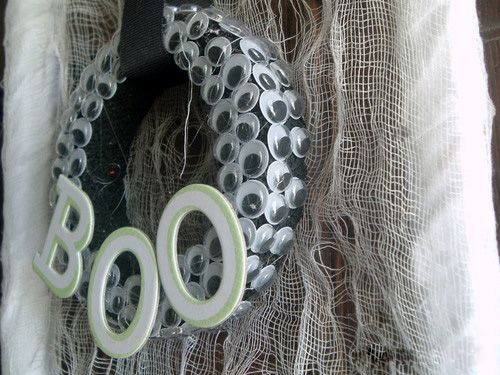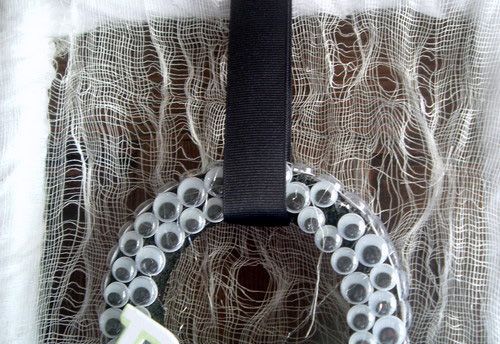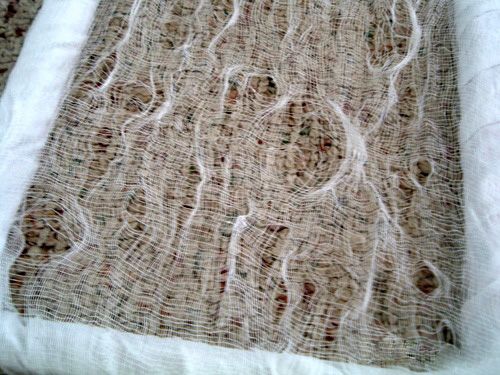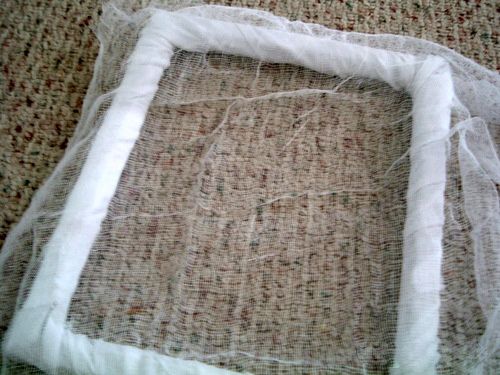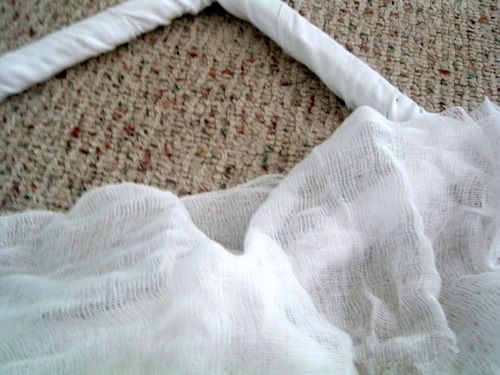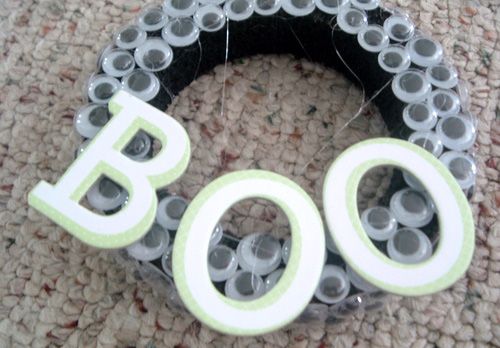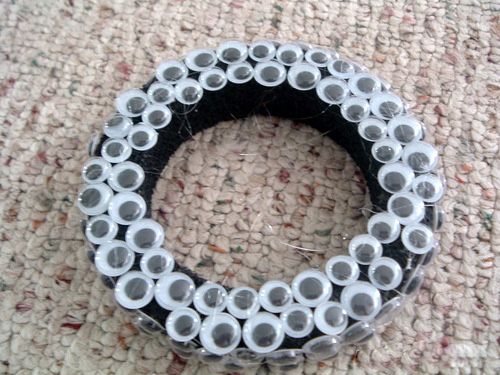 Of course, you are allowed to make it out of real eyes. Even human ones. But I think your party guests won't understand this idea and call the police.
That's why it's much safer to make Halloween wreath of plastic toy eyes (googly eyes). Remember this idea, as there are much more places where you can attach plastic eyes to scare your visitors on Halloween. They are probably one of the most impressive elements for the Halloween décor.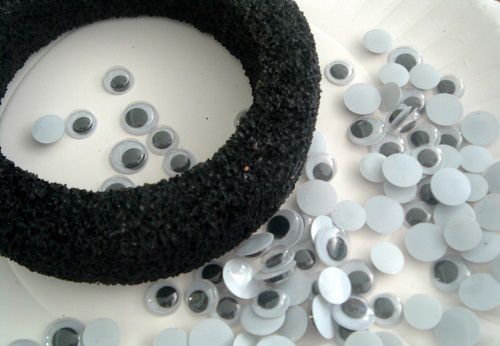 To make this wreath use a styrofoam circle painted in black and a lot of toy eyes. You can buy those at any handmade shop online. Chose eyes of a round shape and not very large size to put more items on the wreath. Though it's only your fantasy and you can apply other method of placing the eyes.
I hot glued on my eyes. That's how I got those glue strings. It's OK, because they look like cobweb and add an enigmatic effect to the wreath. You can use any other crafting glue that you're sure in.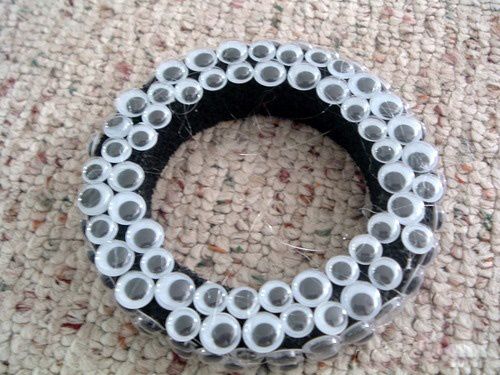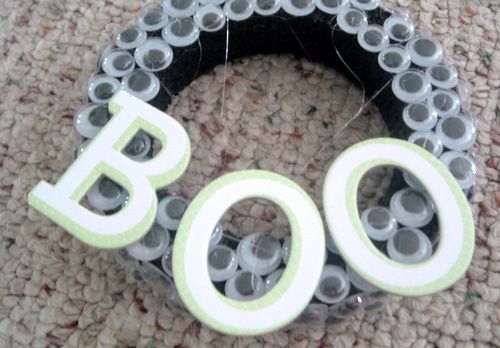 Then cut out of the colored cardboard letters to spell "BOO!". It's a door wreath, so you can spell "hello" or "welcome". Use your creativity and choose the type that can look scary and funny at the same time. Think about your guests' reaction and add some holiday symbols and symbolic signs around.
If your wreath is small, you may need something else to make the artwork bigger. Wrap a picture frame in a thick white fabric. Then take a large piece of cheesecloth. Cut a proper piece of cheesecloth to fit around your frame with some extra. Stretch it around the frame and use glue in the back to fix well.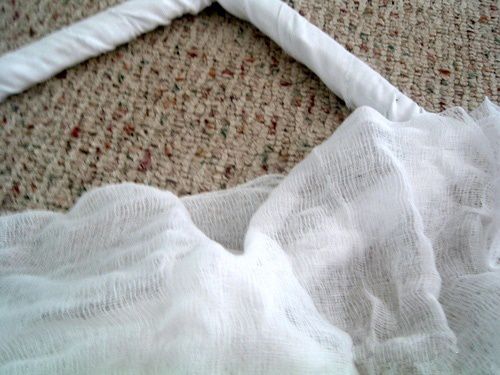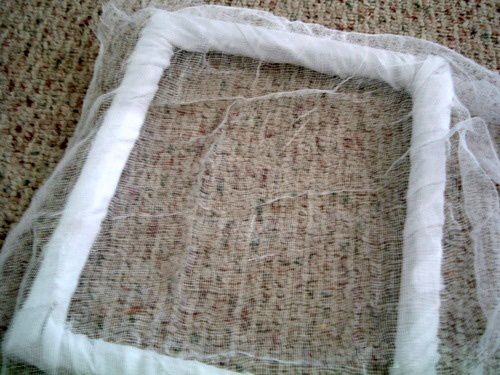 Also you may make holes in the cheesecloth by scissors. Rip big and little holes for the better effect. Then just rip in other areas and let it be so spooky!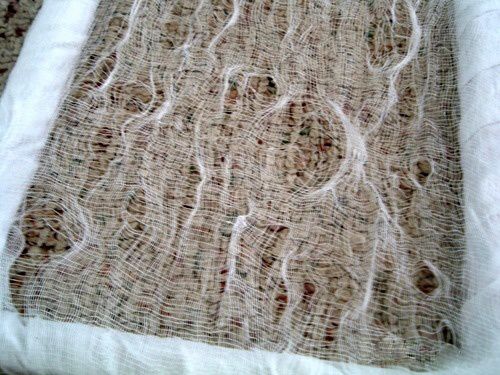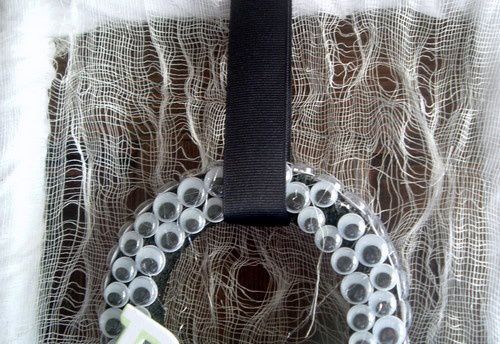 You'll need a black ribbon to hang the wreath. Place it in the way it's situated in the center. Again use glue to fix everything and make sure that it won't be blown down by the wind.
Cheesecloth makes a perfect addition to your Halloween décor (if you have not already tried it). It makes things extra scary and you might even have some in your holiday supper decor.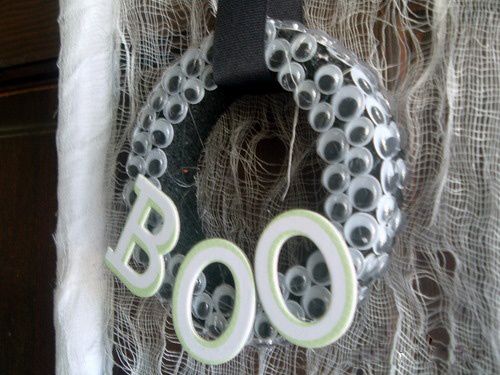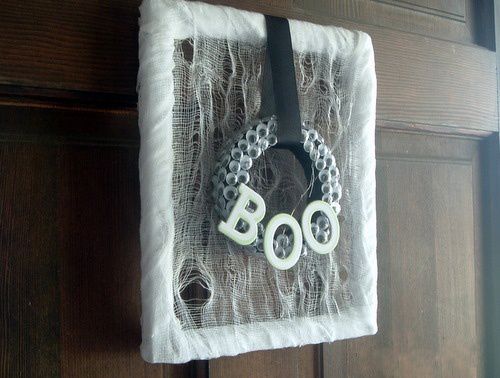 Photos by The Country Chic Cottage