We make by our own hands a Christmas burlap wreath - decoration, inferior in importance only to a Christmas tree. The wreath will not be traditional: we will not use fragrant fir twigs. We will replace them with burlap. This fabric is used in the most unexpected way anywhere. In the right hands it is being transformed.
We prepare the materials:
thick cardboard;
corrugated paper;
burlap;
jute;
cones;
white paint (acrylic, gouache);
multicolored felt (ready labels of felt);
decorative satin ribbons;
glue;
glue gun;
scissors;
stapler.
The order of making a Christmas burlap wreath.
1. We prepare the base from cardboard- ring width of 8-10 cm.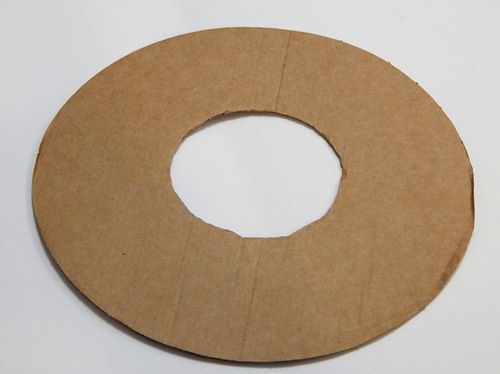 2. We securely strap the jute around the ring, forming a loop for future suspension.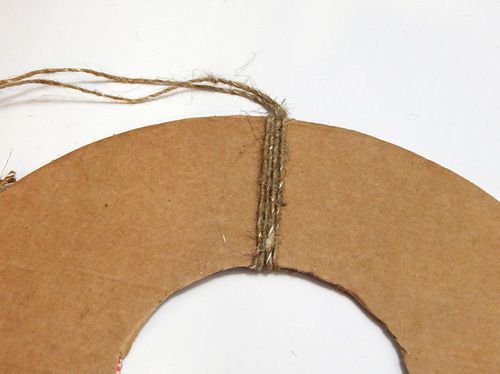 3. We glue over with corrugated paper the wrong side of the base.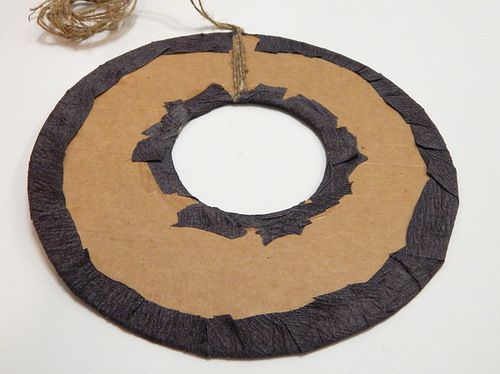 4. We cut burlap into small squares. Then turn each of them into a leaf: first fold the square in half, then fold the edge inside, fix by a stapler, threads and glue (as convenient).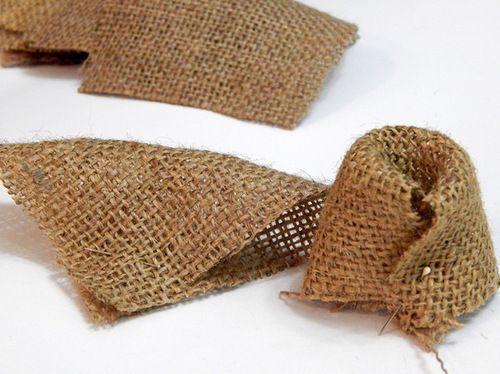 5. Starting from the outer edge, fasten leaves around the perimeter of the ring. We use the gun with hot glue.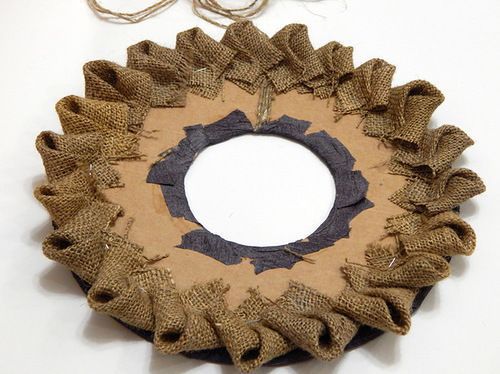 6. Repeat two more times of the same series. Fasten staggered: so that the aesthetic side of the last leaf was hidden by the following one.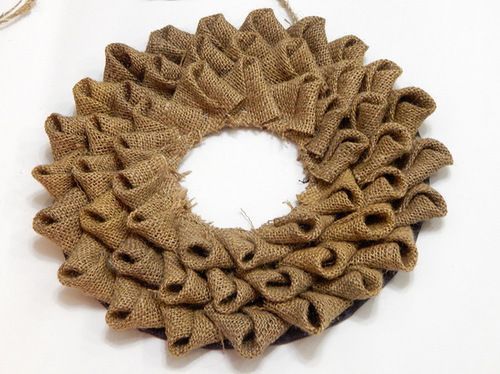 7. We weave the braid of jute rope, with which we decorate the outer edge of the wreath. Knot the bows. We glue them in the center.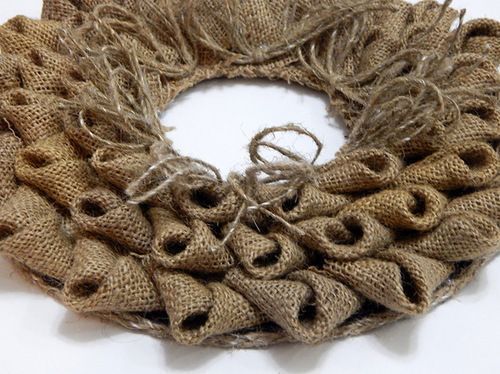 8. Natural cones "we cover with snow": we paint the tips with white paint.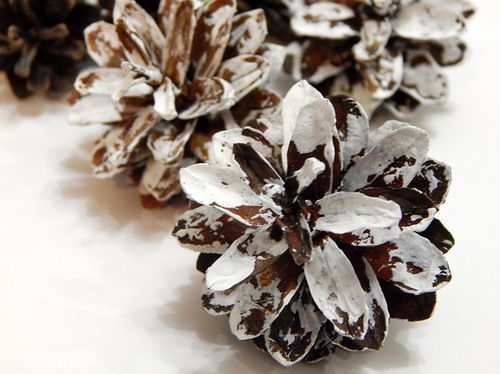 9. We decorate a wreath with cones and figurines made of felt. We are using the hot glue for this.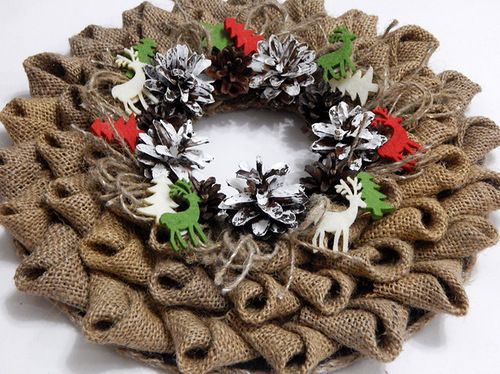 10. We manufacture tassels of jute rope. We tie a double bow from the satin ribbons. This is the last step in the decoration of a Christmas burlap wreath.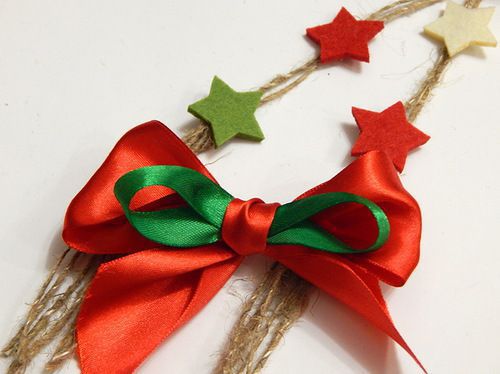 In your smart interior now you have a symbol of the earth, eternal life and light.