DIY rings box
April 19, 2017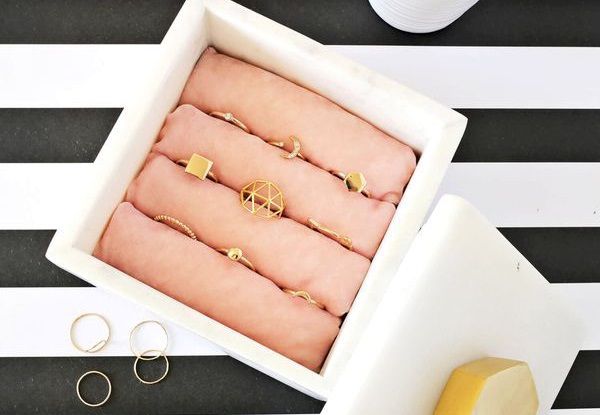 Every girl love accessories. And when you have a lot of them you need a special space! To make it DIY by your own - really nice and special idea. Use it!
So, for this work you will need:
    Decorative box (carton box, preferably with a lid);
    Beautiful velvety fabric (velor);
    Batting (dense felt);
    Pins, needle and thread (sewing machine);
    Glue gun;
    Scissors.
The amount of tissue depends on the size of the box and the
rolls that will fit there.
⇒ Step 1. Fold batting in half and cut into strips with a width of your box + 0.5 cm. Estimate how many rolls of batting and what diameter are needed. The point is that the rolls should be densely lying in the container, completely filling it both in length and width. Proceeding from this, fold the batting, fixing the rolls with a pin,
and try on them in the box.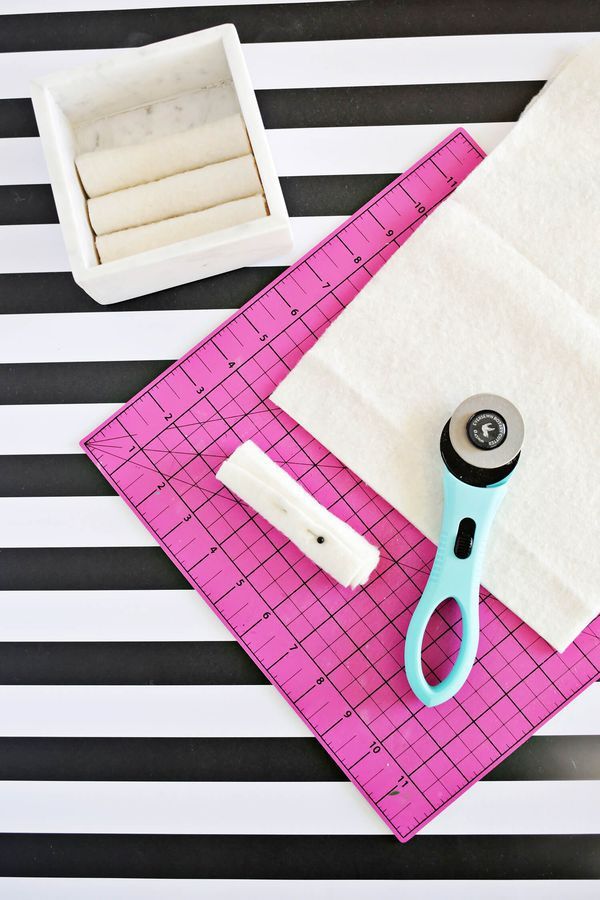 ⇒ Step 2. Take the fabric and cut the strips to the size of the rolls with a 2 cm allowance along the length and width. Fold the fabric in half with the front side inwards and secure with pins. Check if you can put this case on a roll. If it's all right, stitch the cover along the length (or sew it by hand).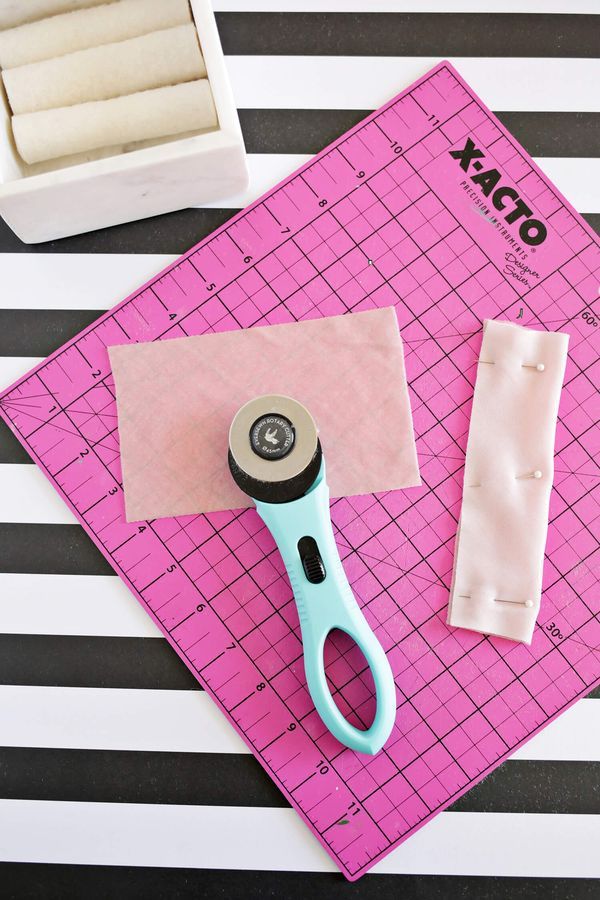 ⇒ Step 3. Unscrew the cover face outward and put it on the vatina rolls.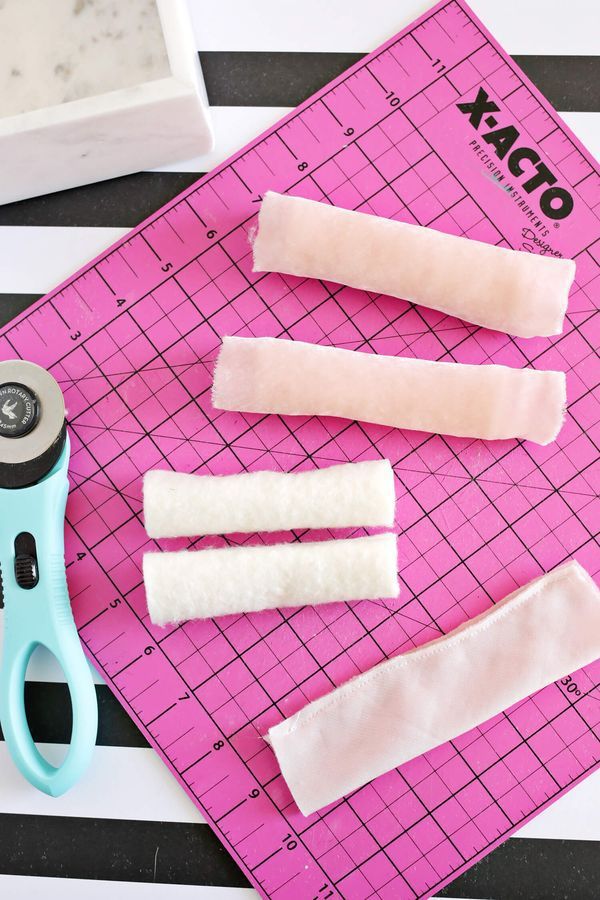 ⇒ Step 4. To close the edges of the roll, use a cloth glue or sew it by hand. The edges in the box will not be visible.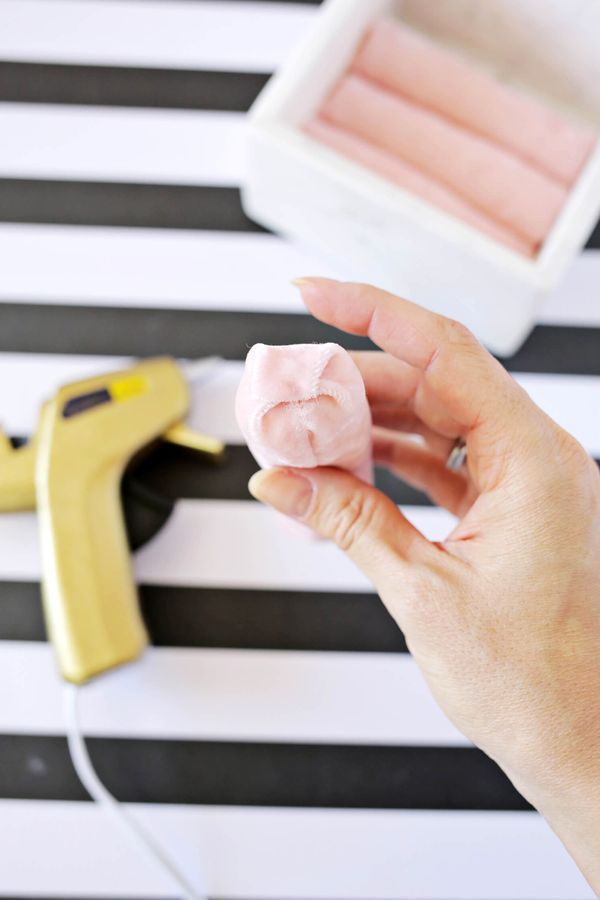 ⇒ Step 5. Tightly pack the finished rolls in the box and use it!