DIY mat of towels
April 24, 2017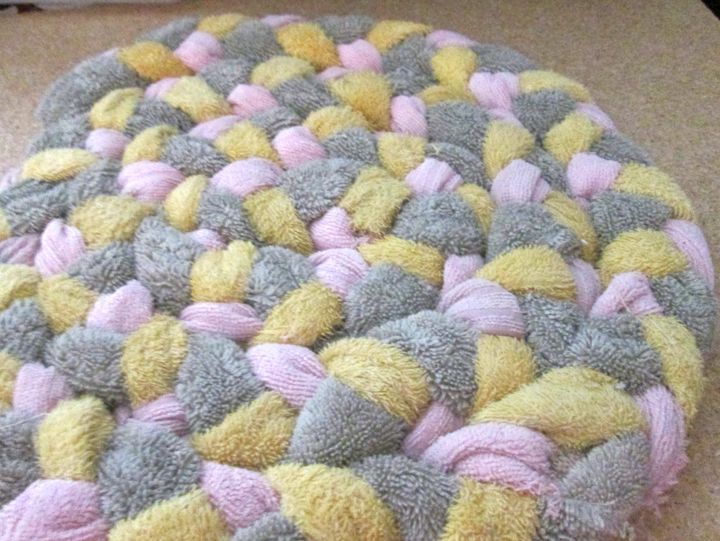 Bath towels are not eternal, and after several years of active use they lose their appearance, sometimes they are wiped or even torn. What you can do with them? Making a soft mat out of old towels for your bathroom handmade could be the right choice!
In order to make a mat of towels handmade, you will need:
 - 3-4 large (or small) terry towels (the old terry dressing gown also fits);
 - scissors;
 - needle and thread;
 - pins;
 - good mood!
Work progress
⇒ Step 1. The mat can be monophonic or multi-colored, depending on the materials. Take towels and cut them into long strips 6-8 cm wide. The size and thickness of the rug will again depend on what kind of towels you have, how many of them you will cut.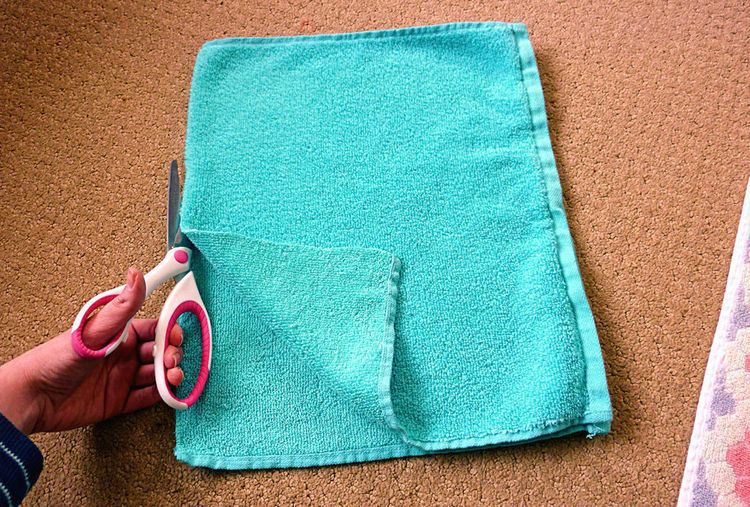 ⇒ Step 2. The basis of the rug is an ordinary "pigtail" made of three stripes of a towel. There are two options for work: either you weave individual pigtails, and then sew them, or first stitch the strips together, and then weave a long braid of them. The second option in the finished form looks more neat and beautiful, since the places of the joint of individual braids are not visible.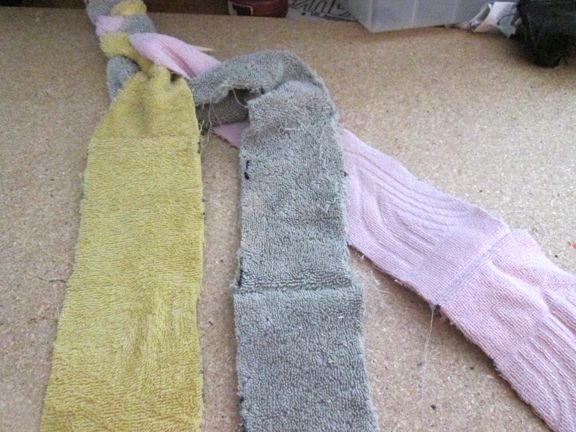 ⇒ Step 3. In any case, when weaving braids, use pins so that the weaving does not warp, in every 10-15 cm, imperceptibly fasten the weave from the reverse side of the thread.
⇒ Step 4. When the pigtail is ready - start twisting it in a circle from the center, fixing it with a thread.
Enjoy!