DIY garden bench of pallets
May 23, 2017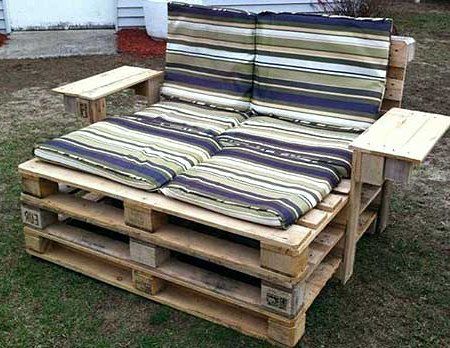 Every "unnecessary" thing can be given a new life! This is especially useful in the country! After this master class you will be ready to make DIY benches from pallets! The bench will look so good near your house and will bring you lots of cozy and happy moments! And it's so easy to make it handmade by your own. Let's start!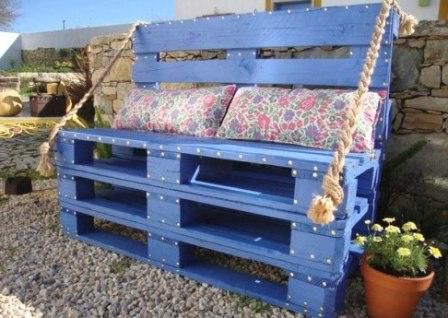 Bench from the pallet, step-by-step instruction 
• Take one solid pallet (it is important that the pallet was whole - after all, it is necessary to sit on it);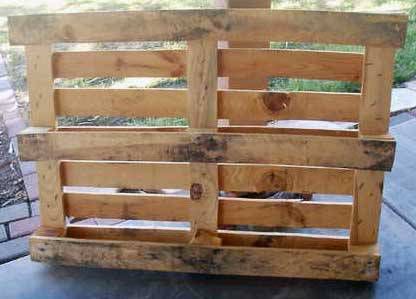 • Using a hacksaw, we cut our pallet into two parts. Note that part of the tray will be that on which we will sit. There should be a little more for the back! Therefore, for the back we take three bars, and for the seat - four;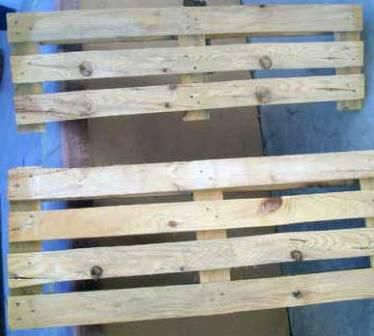 • Using additional boards on your farm and nails, we knock down the bench with the seat (you can also cut the screws). Correct connection of a back and seat consider in the figure below: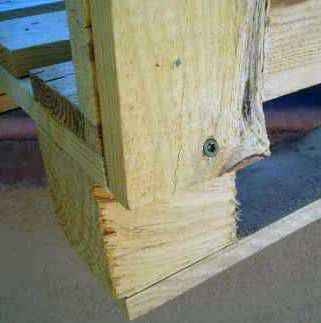 It should look like this is the basis of the future bench; 
• To increase the reliability and durability of the connection of the backrest to the seat, we apply the method of double fastening. Thanks to it, your garden bench will withstand any strain, even a large person will sit securely and comfortably on your bench;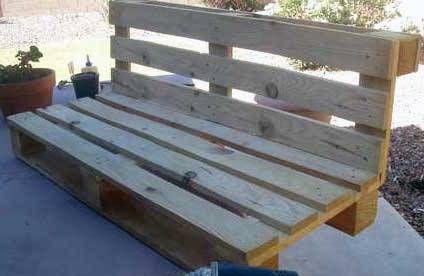 • It's time to take a grinding machine and grind the whole work surface (it's much better and safer to sit on a smooth surface than on a thorny and rough one!);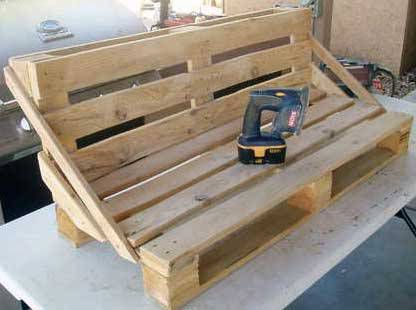 • Now we need a screwdriver and self-tapping screws. With their help, we carefully and reliably attach the legs of the bench to the base. If the loads on the legs are supposed to be strengthened, then with the help of a bar, we will further strengthen our construction.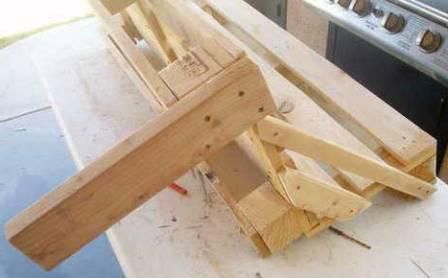 Your garden bench is ready! Just decorate it with pillows and relax by sitting on it! Hope you and all your family will love it!