DIY decorative fireplace
May 12, 2017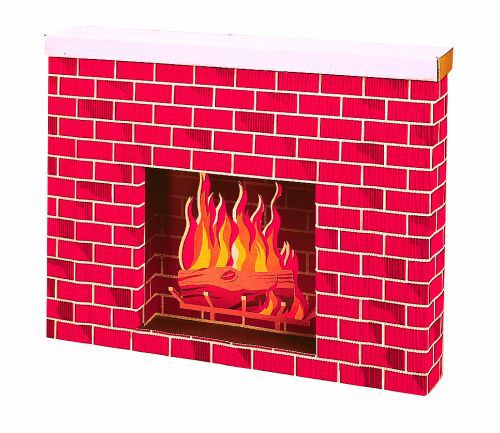 Create a romantic atmosphere at home, a good and cozy mood for all year round will help the decorative fireplace from the boxes created with your own hands. A step-by-step instruction will help you not to start "dirty" work in the house, build cement and dismantle the roof under the chimney. 
The fireplace can be created in one evening and from improvised materials. So, include imagination, involve children and start creating handmade. 
For the construction of such a fireplace we will need: 
Cardboard boxes: small, for example, from shoes (5-6 pcs.) and large (4 pcs.);
Adhesive tape: plain and double-sided;
PVA;
Thick white paper;
Old wallpaper;
Sheet of cardboard or wallpaper with a pattern of "brick";
Ruler;
Simple pencil. 
To ensure that the boxes will not open, glue all the joints with adhesive tape. By drawing we collect the foundation of the future fireplace. Boxes that will be part of the fireplace glue together with adhesive tape. For side racks, we use smaller boxes stacked on top of each other.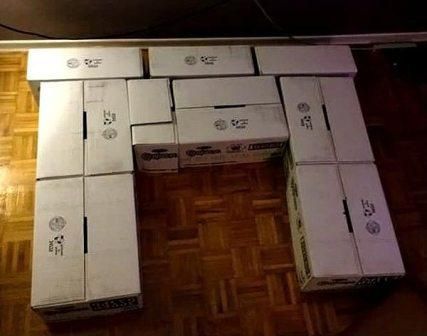 The base of the fireplace and the upper piece are made from bigger boxes, joined together by a short end. Each detail of the fireplace is pasted with thick paper or old wallpaper. The boxes must be completely covered with paper. The edges of the paper are connected with adhesive tape. Now we glue the parts of the fireplace with PVA between each other.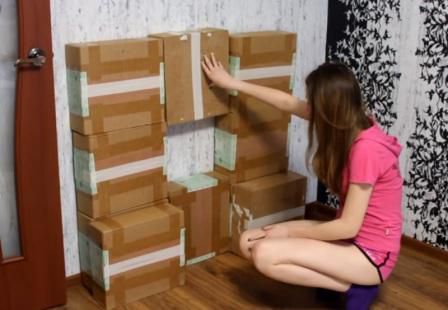 For the decoration of the fireplace we use a wallpaper with a pattern for a brick or sheets of thick cardboard. From one cardboard sheet you can cut four "bricks". We glue the fireplace wallpaper, giving the appearance of brickwork. If you use "bricks" cutted from cardboard, paste them on the surface of the boxes, creating rows of bricks, and leaving gaps between the bricks, so that it is looks like natural. For gluing "bricks" we use PVA glue. The back wall of the fireplace, adjacent to the wall, can not be pasted. 
If the cardboard is white, paint it with colors of the appropriate shades - from sandy yellow to dark red. On the mantelpiece we put the decor, in the hole for firewood we can put natural logs or their imitation. Here you can use your imagination.