DIY boutonniere
June 6, 2017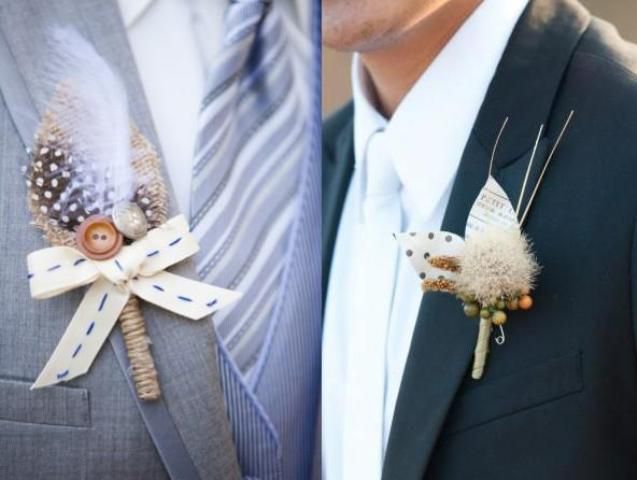 Summer is a wedding period! And making handmade boutonniere of fabric and ribbons can be so useful at this time! Handmade accessory  from burlap will bring a touch of originality, not only in the interior, but also in the image of the bride and groom. Such boutonniere looks simple enough, but it also exclusive and stylish. In this article we will help you create your own unique handmade accessory!

For a handmade boutonniere you will need next materials:
- burlap;
- cardboard;
- feathers;
- thread;
- buttons;
- a needle;
- wooden sticks;
 - adhesive for fabric.
Work process: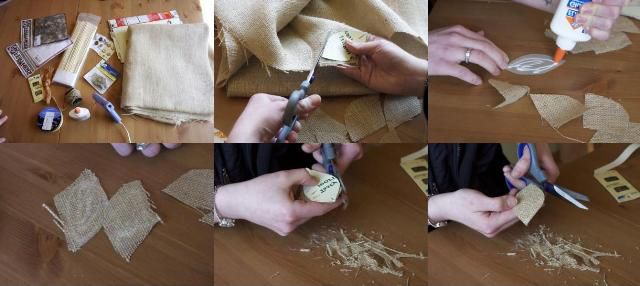 1. Cardboard will be a dense basis for crafts. Draw a sheet of the appropriate shape and size on it. Cut the same item out of the burlap. Dont worry that it does not work out perfectly smooth, since the sacking consists of threads that break up when cutting.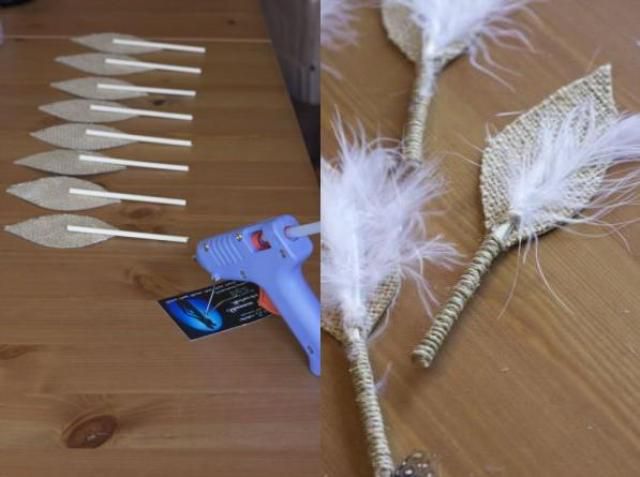 2. Glue the cut out paper from the burlap on cardboard. It is desirable that the cardboard and sacking slightly match the color scheme.
3. Leave your leaves to dry well, and then remove excess fabric and thread.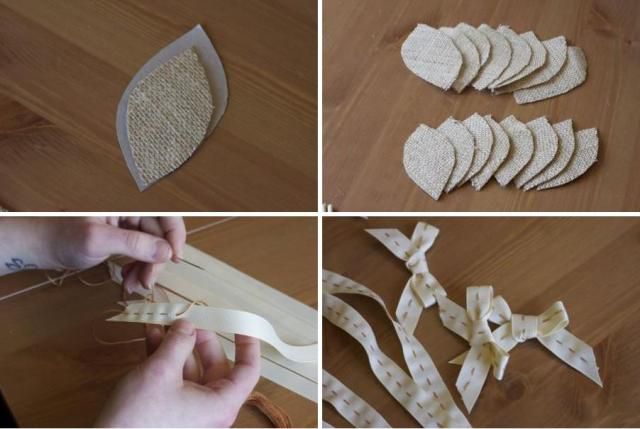 4. Make a larger or smaller sheet in the same way and glue them on top of each other. For contrast, you can use burlap of different colors.
5. Stick a wooden stick to the base of the sheet, it will act as a buttonhole foot. To decorate the sticks, use a decorative thread or thread from the burlap. Before winding the thread on the stick, grease it with glue.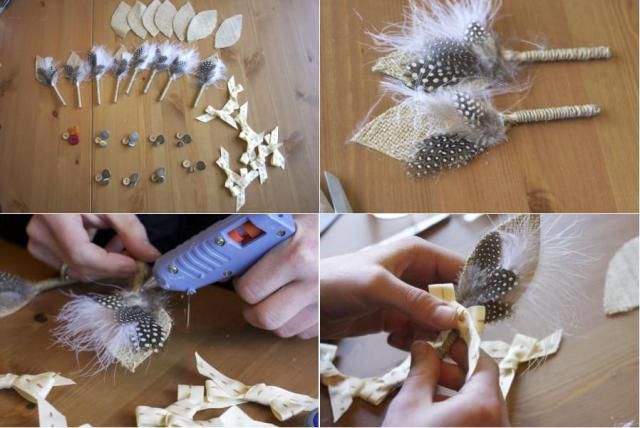 6. From the tape you need to make a neat bow, which will decorate the finished product. The tape will look more original, if it is stitched with contrasting strings by wide stitches.

7. The handmade boutonniere can be decorated with feathers and buttons, which are gently glued to the sheet. The bow is glued at the end to hide the feather bases. The way your boutonniere will look depends on the decorative accessories used, for example, instead of buttons you can use stones, brooch or coins. Not necessarily to take a leaf as a basis, you can make a circle, a rhombus, a triangle or a square. At the background of sacking, original flowers will look alive. Handamde boutonnieres from sacking are suitable for weddings in the style of rustic or vintage, as well as for other non-standard events.