HANDMADE FRAGRANT CHRISTMAS GARLAND!
December 23, 2016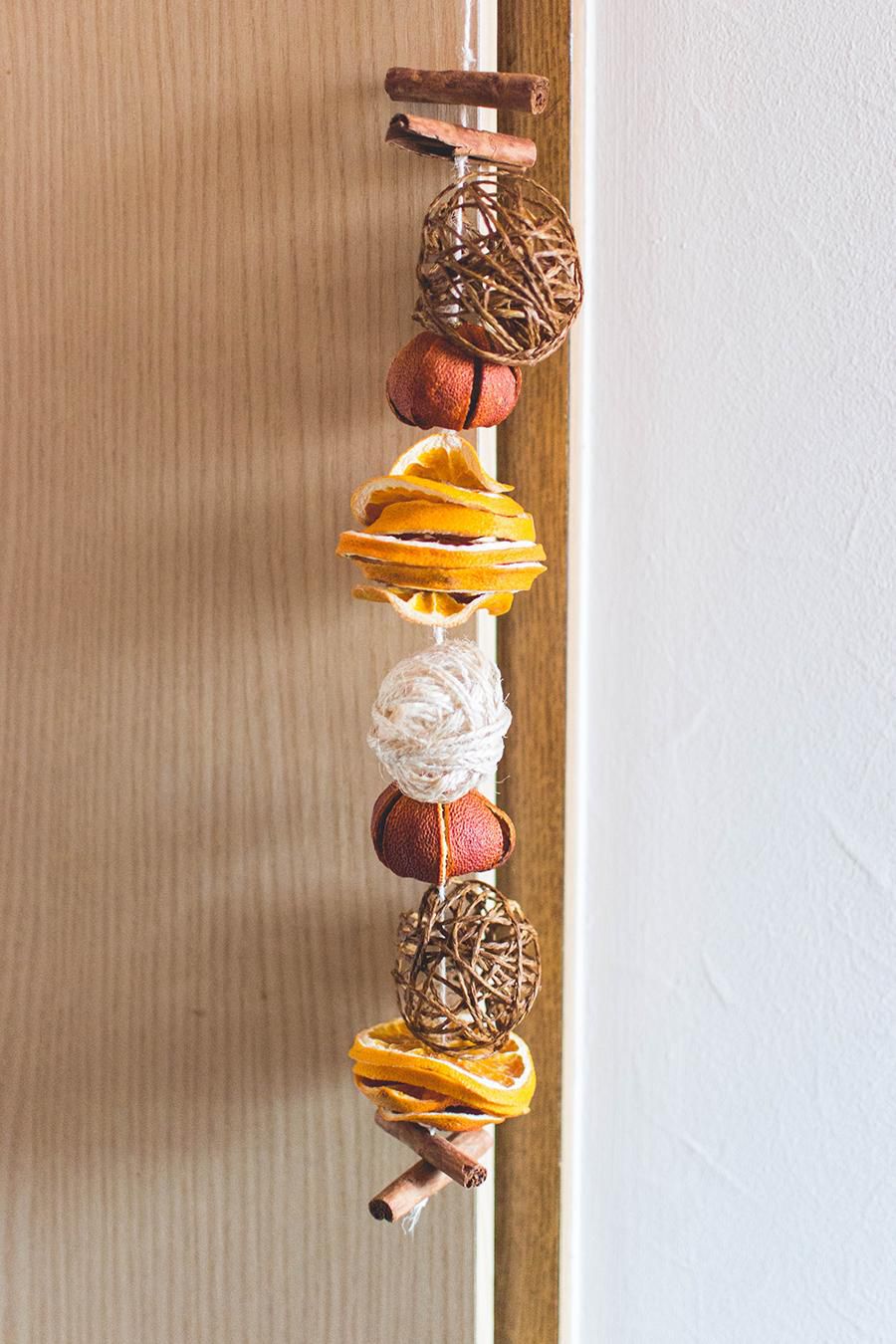 Perhaps, we are all looking forward to the best holidays of the year – Christmas and New Year are coming! But do you feel that festive spirit and is there cozy and magical atmosphere in your house? Not yet? Well, then you'd better hurry up and today I'd like to help you with that! With this article I'd like to show you how to fill the home with Christmas magic, coziness and happiness. Today we'll make a decorative, fragrant and very cute handmade garland! What can be better than the fragrances of citruses and cinnamon that merge with each other and together create an inexpressible bouquet and, moreover, help to cheer up and get a good warm feeling?
So, why not to make such an eco-decoration with your own hands?
You'll need:
• 2-3 balloons;
• a vinyl or decoupage glue;
• a tape and a twine;
• an essential oil (e.g., pine, lavender etc.);
• dried orange slices (you can also make them by yourself);
• 4 cinnamon sticks;
• needles;
• a brush.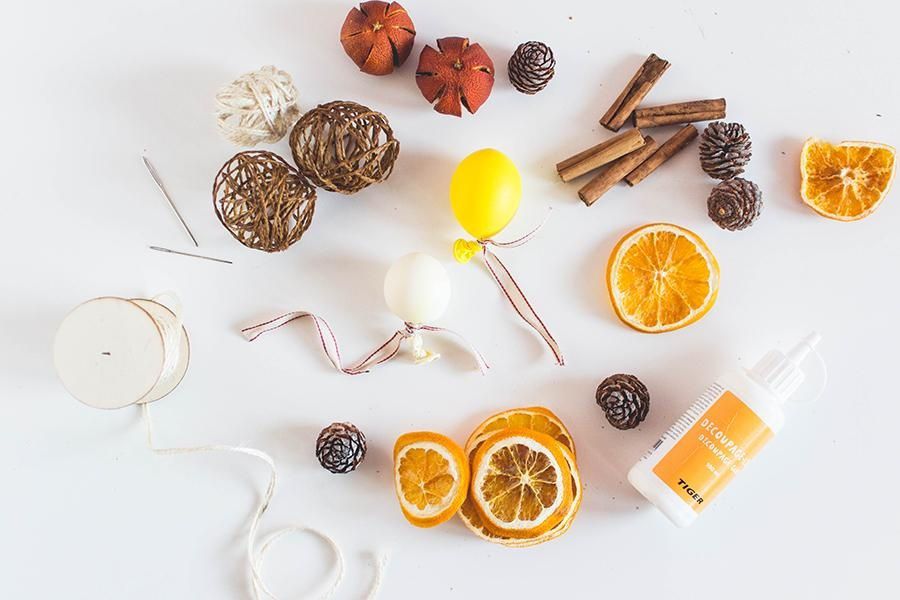 You can either to buy all the decorative balls made out of twigs or threads, or you can make them by yourself. For this you just need to mix a vinyl adhesive with water in the ratio 1: 1, adding a few drops of essential oil that you chose. Inflate the balloons to the approximate size of a small orange and then tie them on the tips.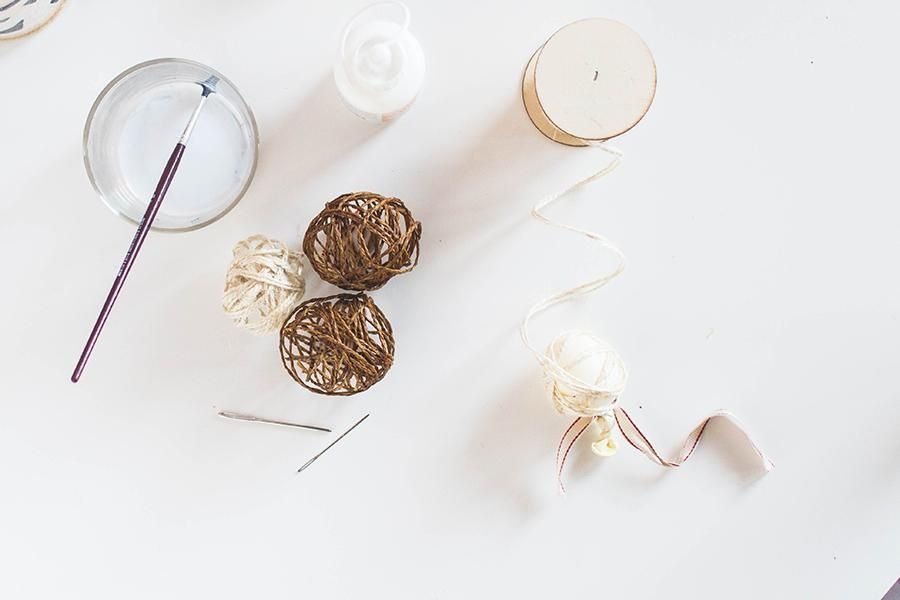 Begin wrapping the balloons with the twine and don't leave any single area of its surface. Make it tight enough, but so that you can still see the balloon through the twine. When the ball is wrapped, take an old brush and start to carefully apply the adhesive on the twine.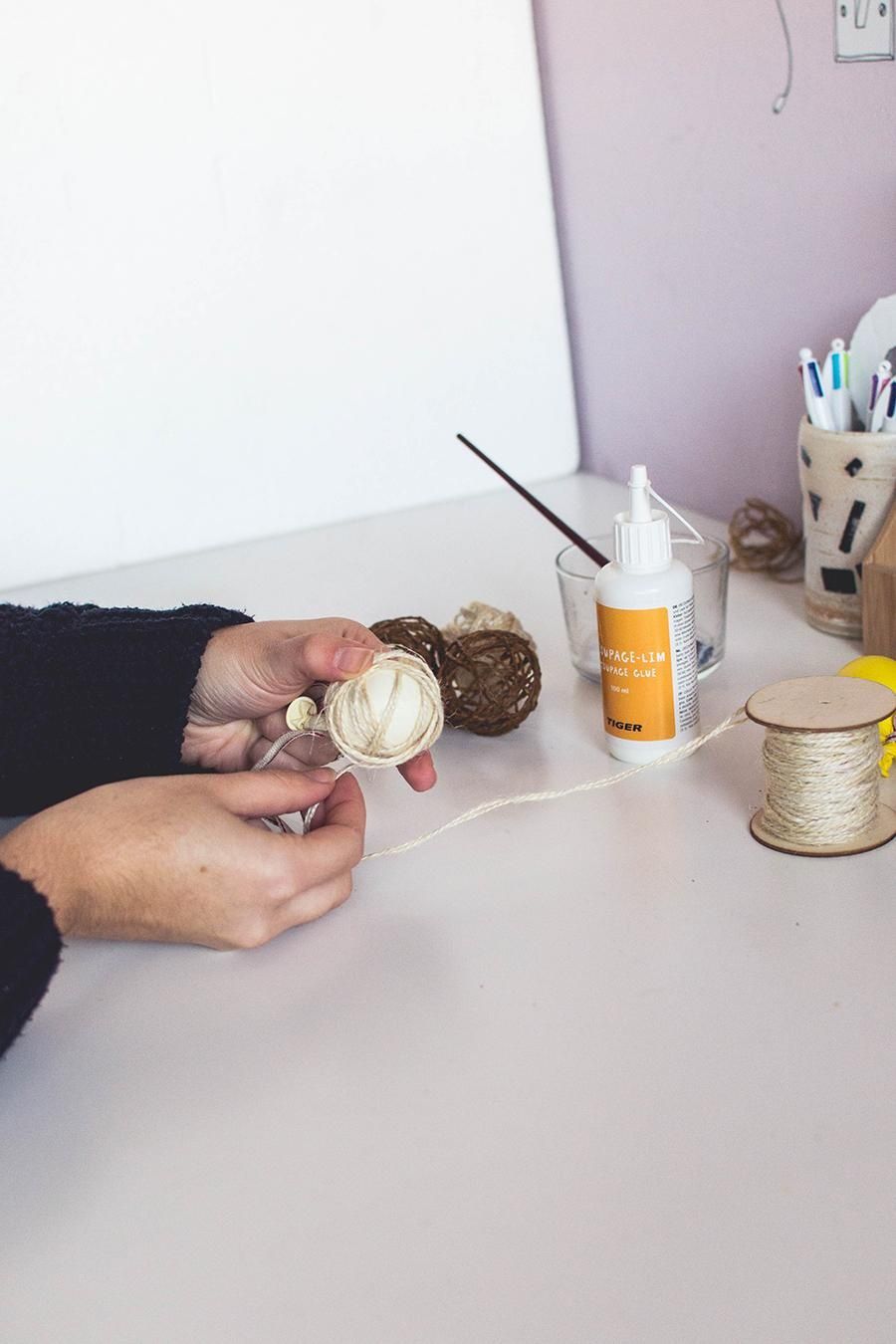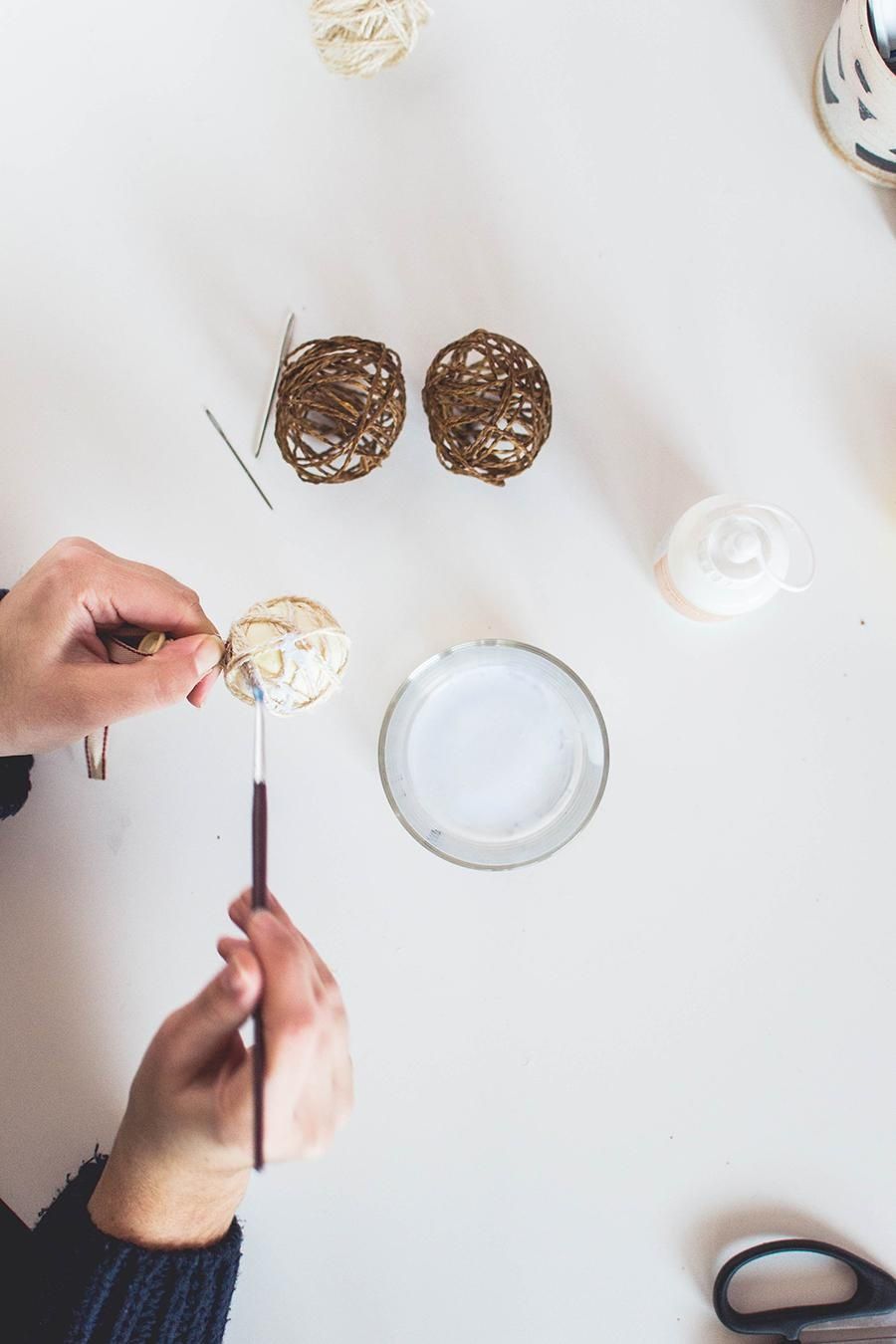 Leave the balloons to dry for at least 1 hour. Then the twine finally hardens, carefully pierce, pull the balloon out and the decorative balls are ready.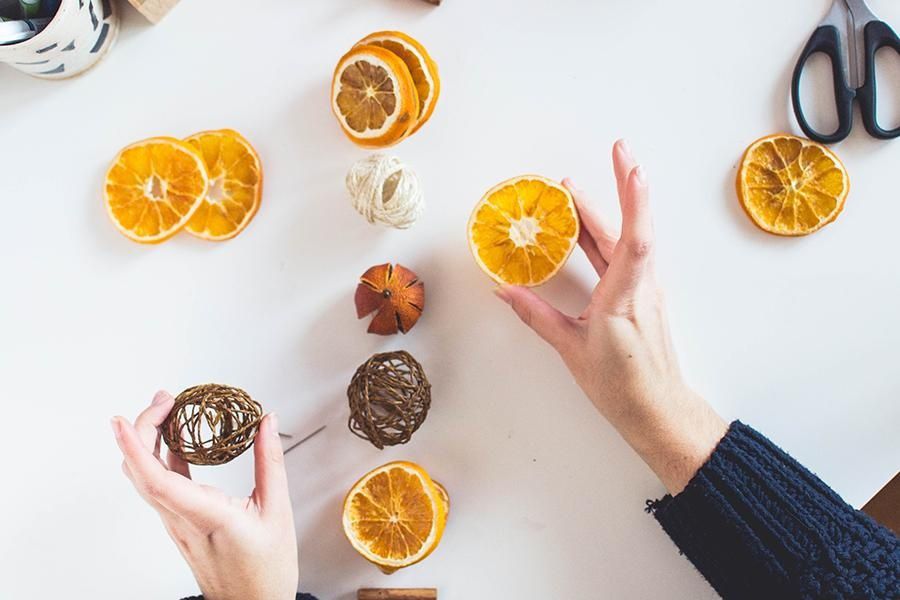 Now let's proceed to citruses. It would be perfect if you had a dryer for fruit and vegetables, but if you don't have one, you can use a simple oven as well. Put the slices onto the baking sheet and leave them to dry for about 3-4 hours at the temperature 80 degrees. When you finish and all the necessary details are ready, you can put your garland together. To make this, first you'll need to make holes into the cinnamon sticks with an awl, or a big needle. Take a strong twine of about 10 cm longer than the total length of all the elements, and a needle.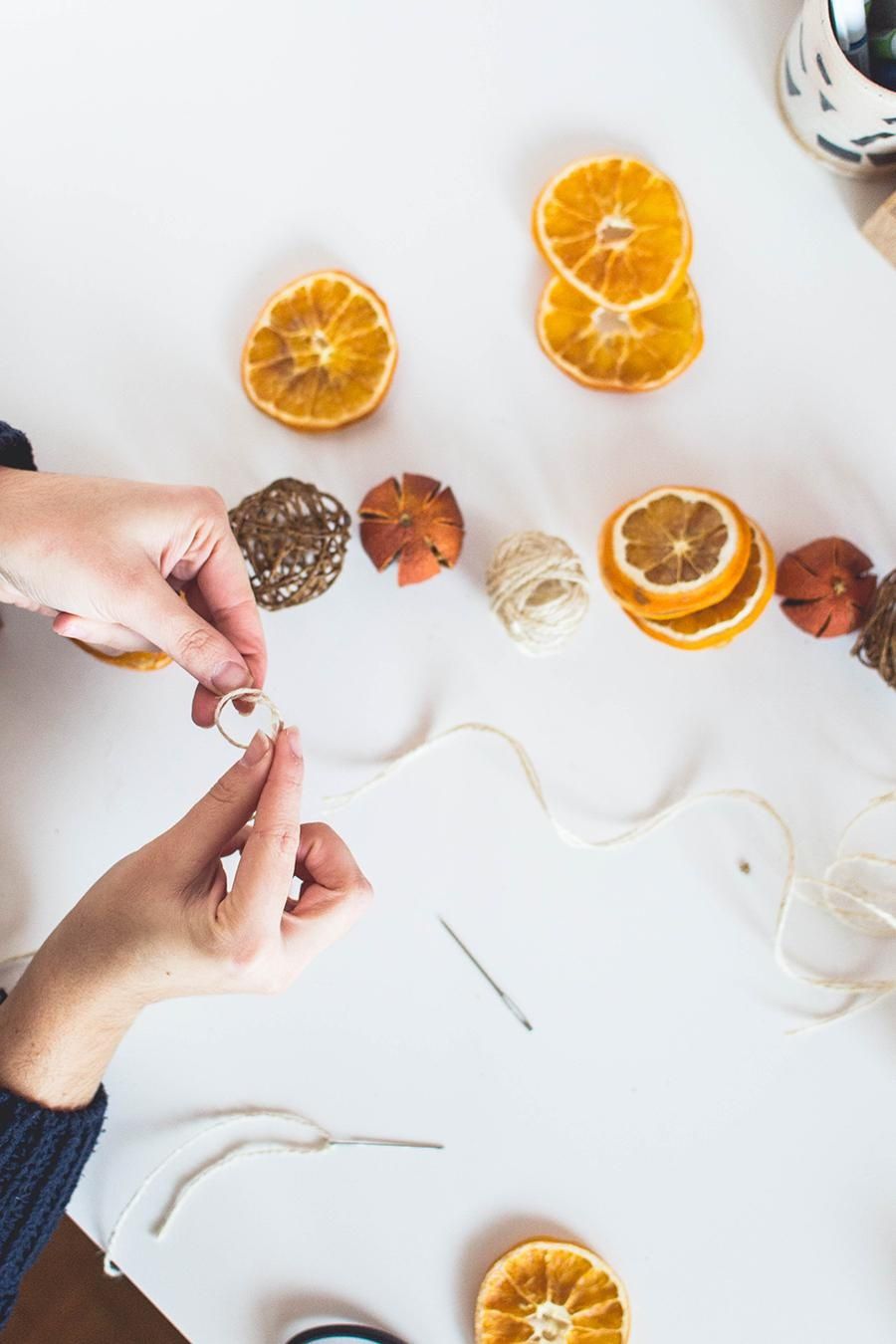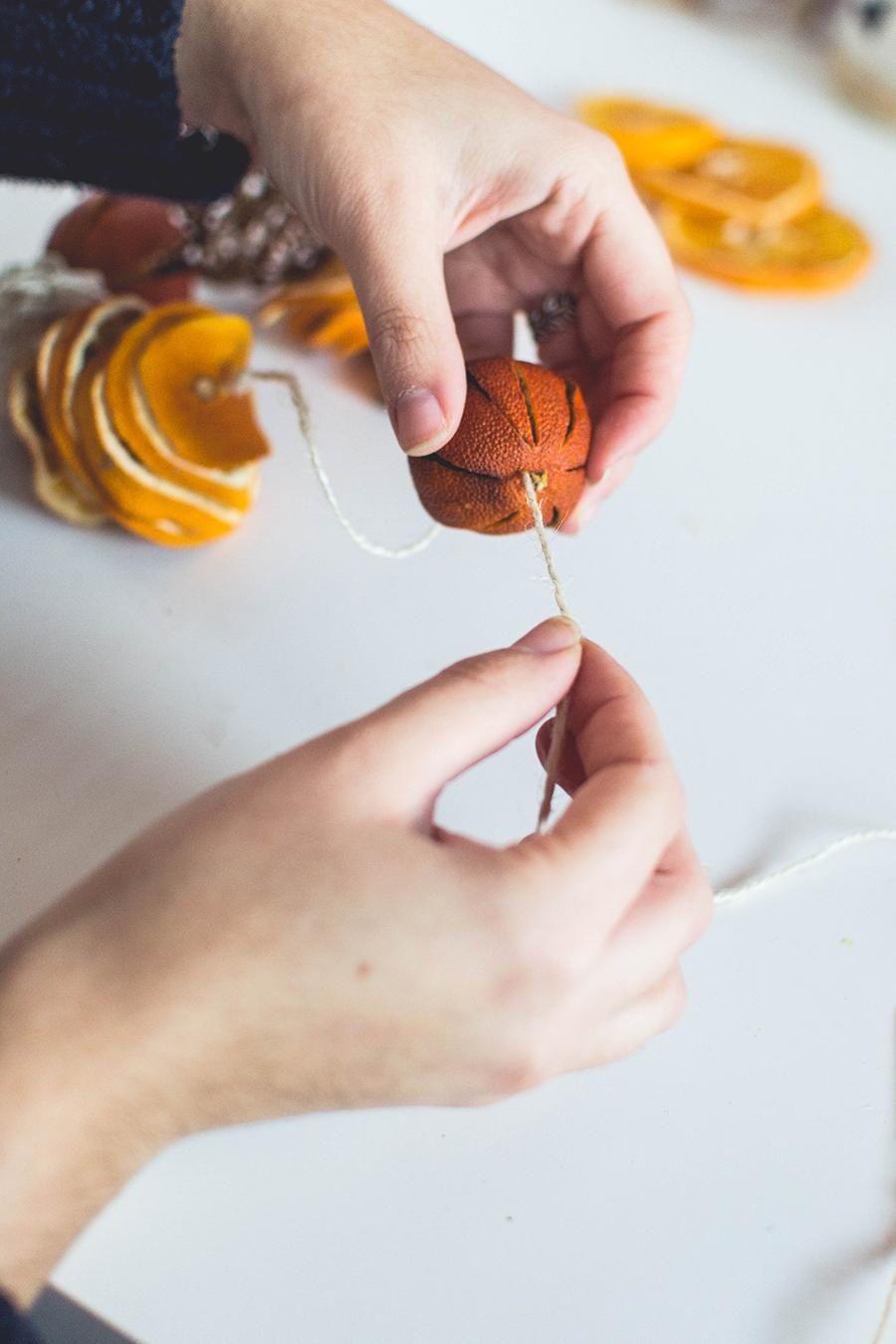 String twine balls, orange slices and cinnamon sticks on it and don't forget to fix them with little knots on both sides.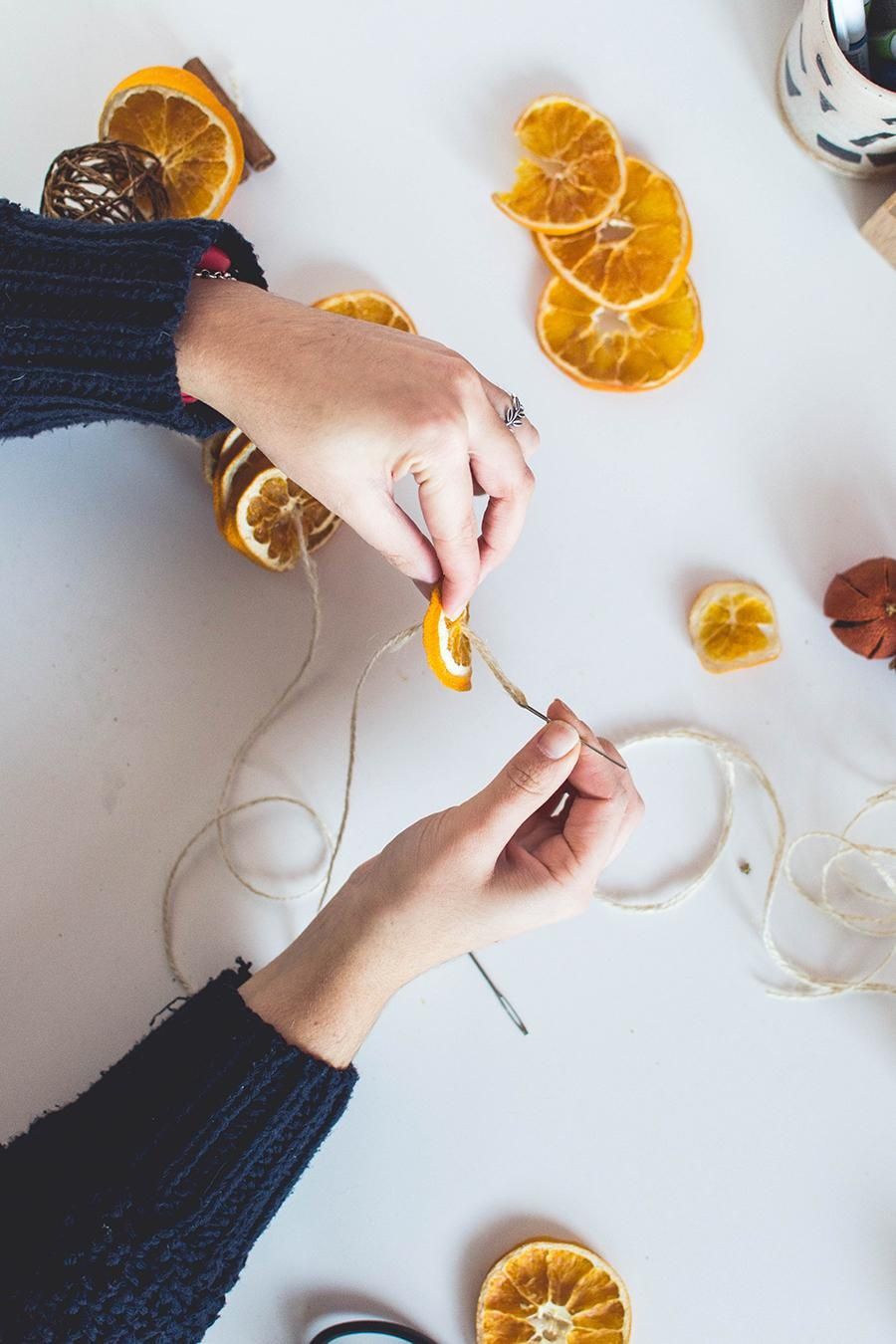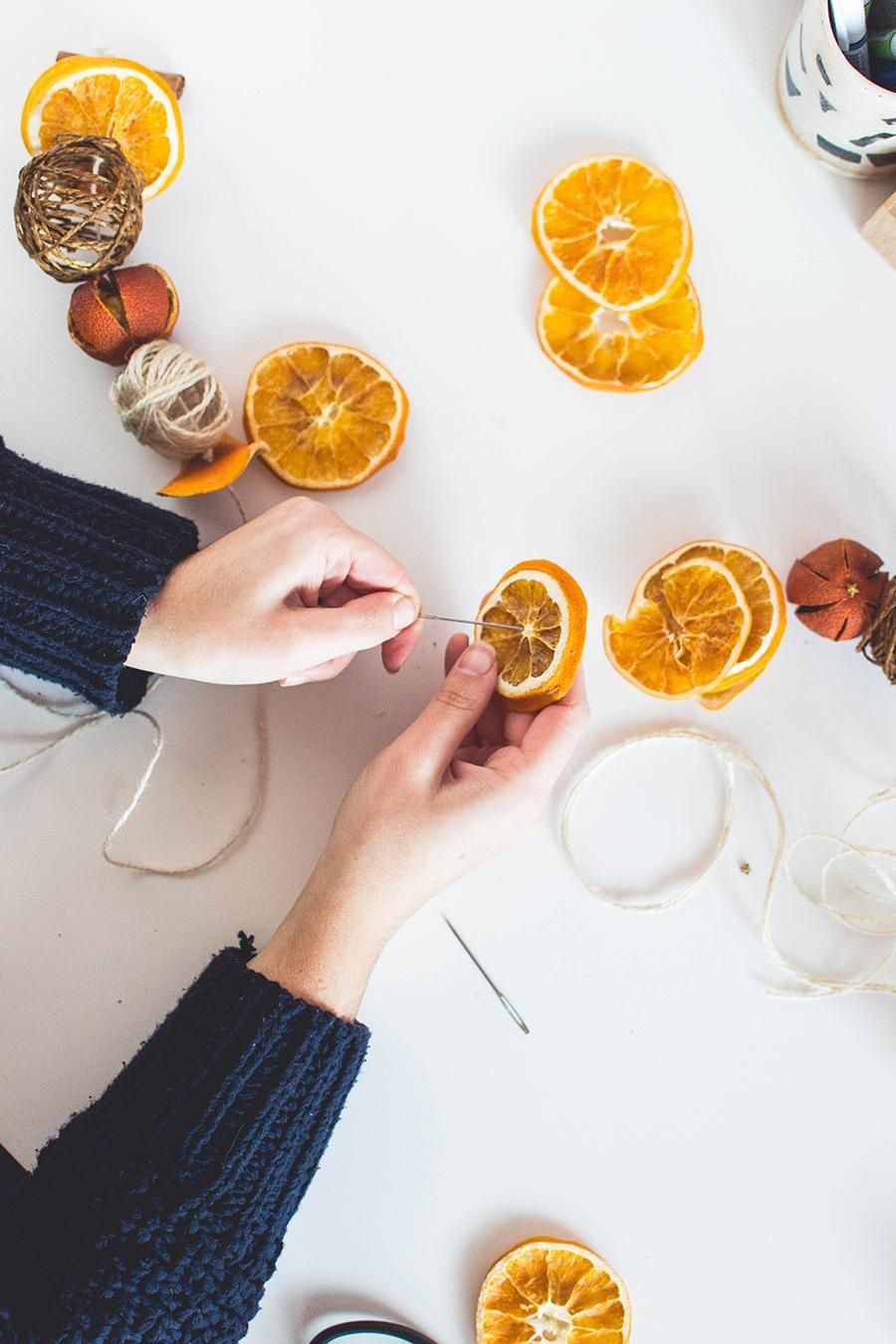 Fix the last element with a reliable knot or a bead and the wonderful fragrant garland is ready! Merry Christmas!