MAKING A STYLISH WOODEN HANDMADE WRITING-TABLE!
December 13, 2016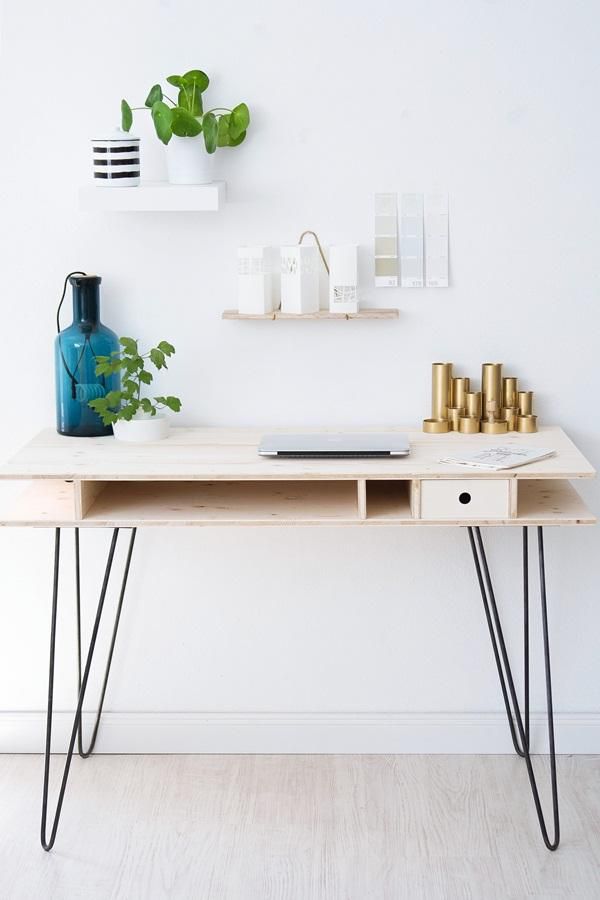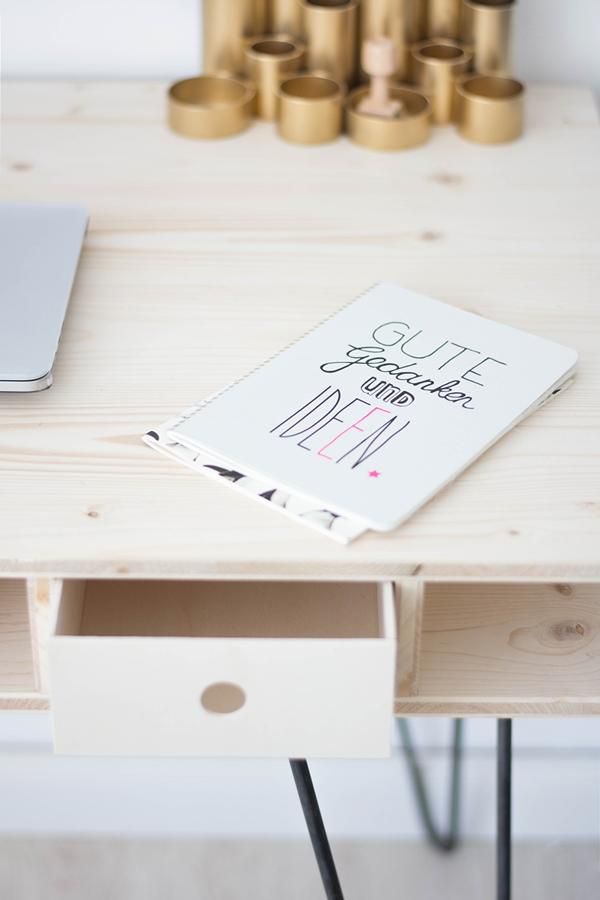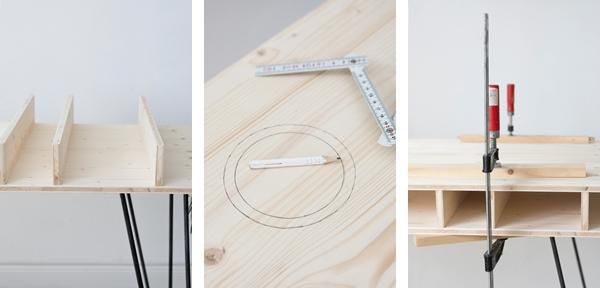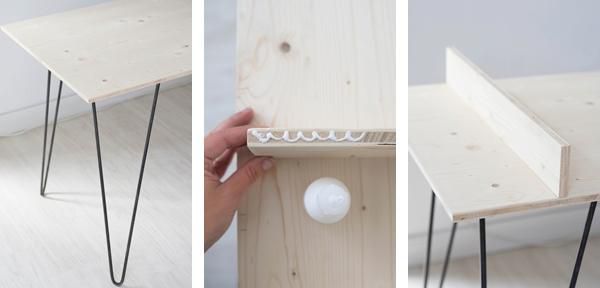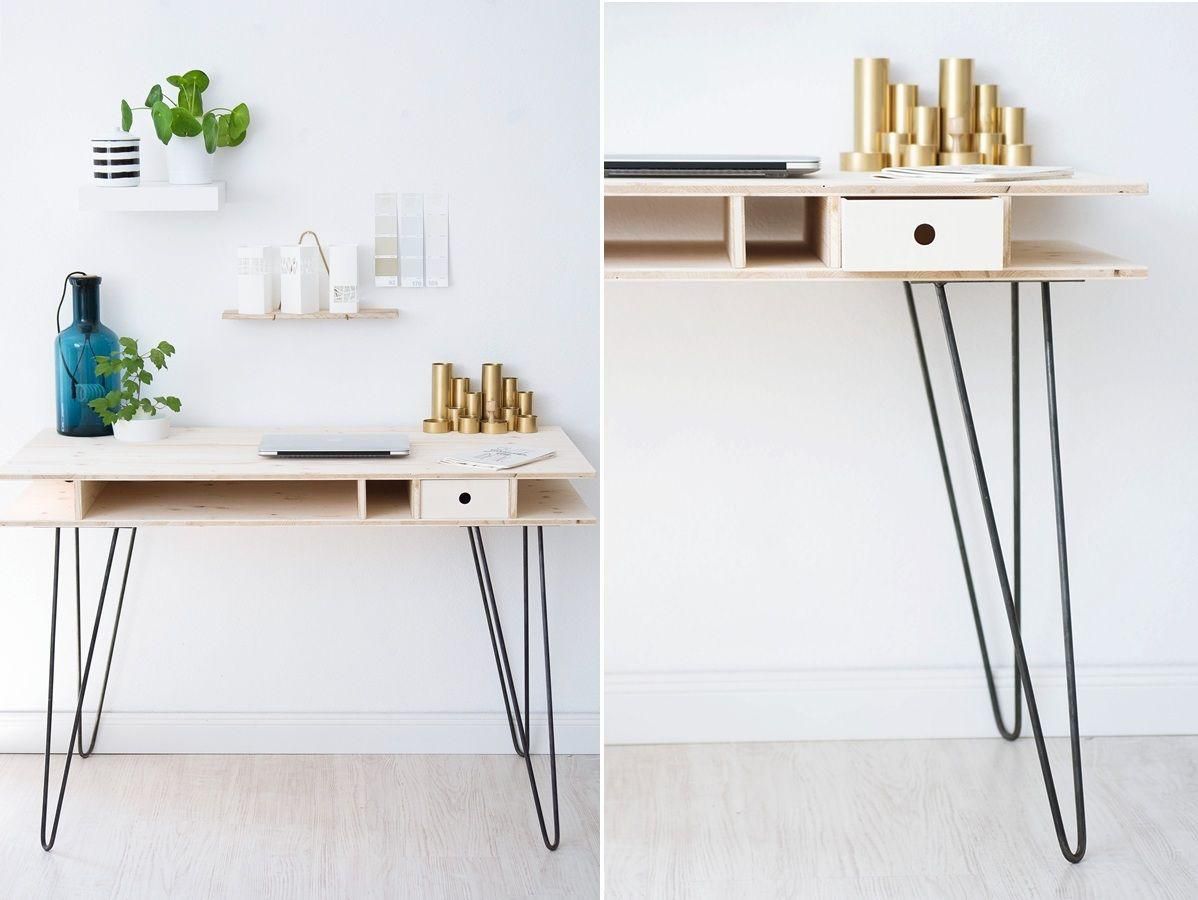 Have you ever made any handiworks out of wood?  No? Then, you can certainly handle making such a writing-table with your own hands! It is really hard to believe, but you'll be able to make this stylish fashion item of furniture on your own just within 1 day! Be sure, even professional designers will be jealous of your gorgeous handiwork!
So, to make a handmade writing-table out of wood, you'll need:
·         a plywood sheet of the thickness of 1.5-2 cm;
·         table legs: any type you like;
·         clamps;
·         a drill and self-tapping screws for wood;
·         glue for wood;
·         any coating for wood: oil, varnish or lacquer.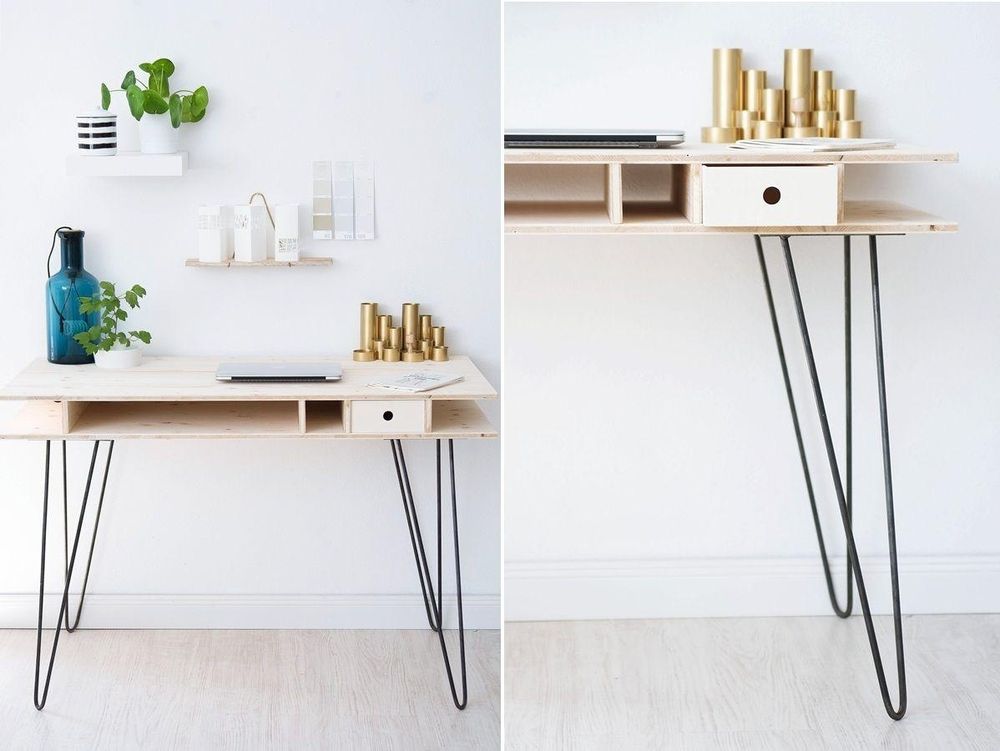 So, now let's proceed to the first step!
You'll have to prepare a plywood cutting by such parameters:
- 2 sheets of size 60 × 120 cm for the top and the bottom sides of the tabletop,
- 4 strips of 60 × 8 cm for the skirtings of the sections.
But, of course, you can make a table of any size you wish. Just make sure that the length of the strips corresponds to the width of the tabletop.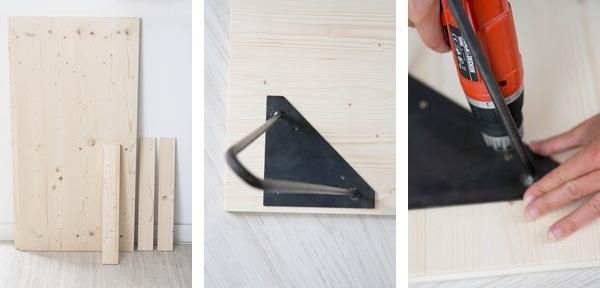 So, now it is time for the Step 2!
Put one of the big details on the floor and drill the holes for the legs. Screw in the self-tapping screws. It is better to tighten the legs not on the edge, but leaving little space, but it also depends on your taste.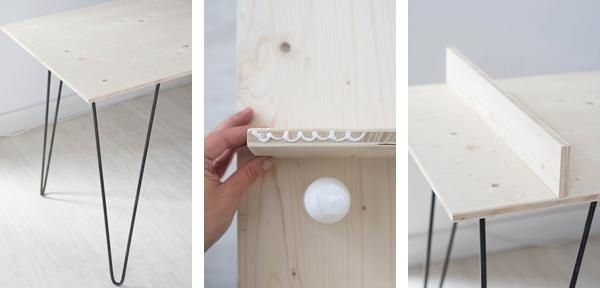 And now Step 3!
Try, how you want to place the table skirtings of the sections, so that you could get open desk drawers. Make marks with a pencil, then apply some glue and attach to the bottom of the tabletop. Apply glue to the upper cuts of the skirtings and cover with the upper tabletop. Tighten all the clamps, and make sure to place unnecessary plywood offcuts.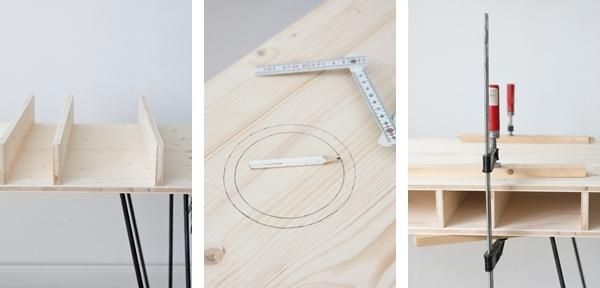 Done!
As a result, you'll get a super-fashionable and unique handmade table that will definitely complement and beautify the design of your apartment! You can also continue decorating your handiwork any way you like and make it even more special and inimitable!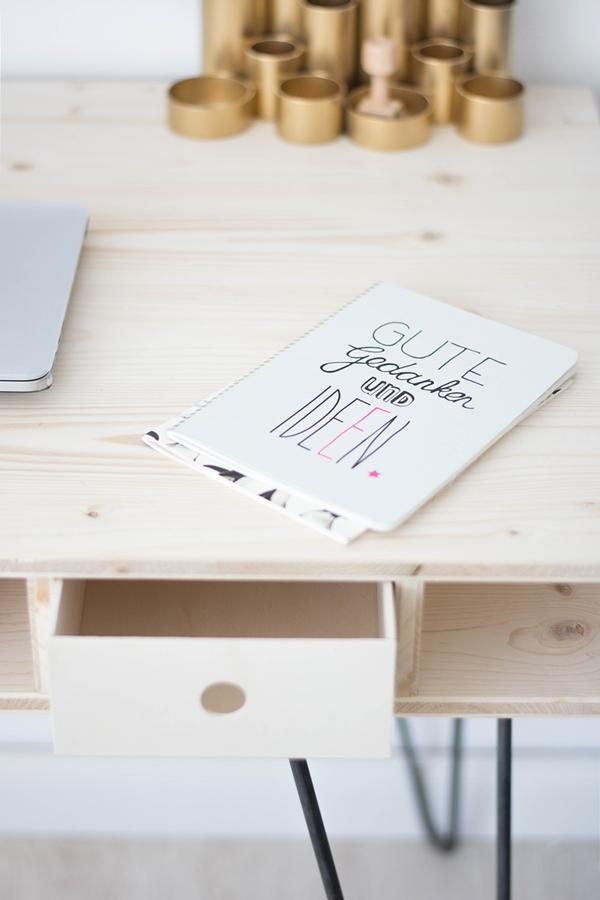 Good luck!:) 
Thanks to http://www.diy.ru/accounts/208... for the idea!