DIY: CHRISTMAS TREE OR SHELF?
December 18, 2016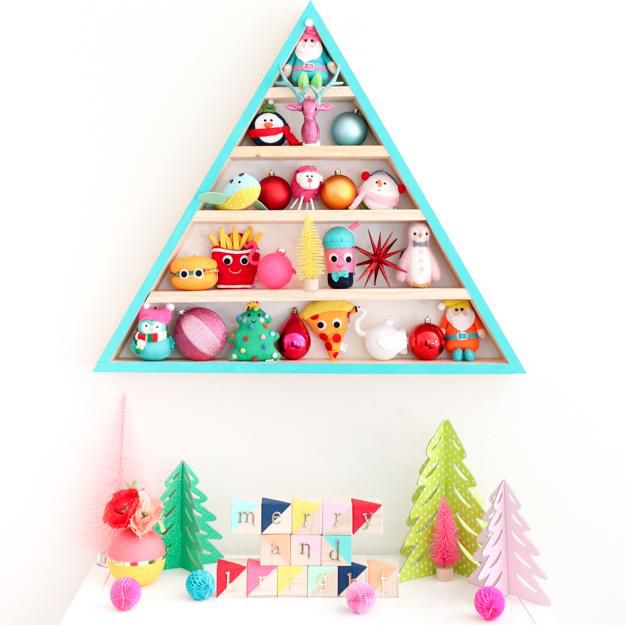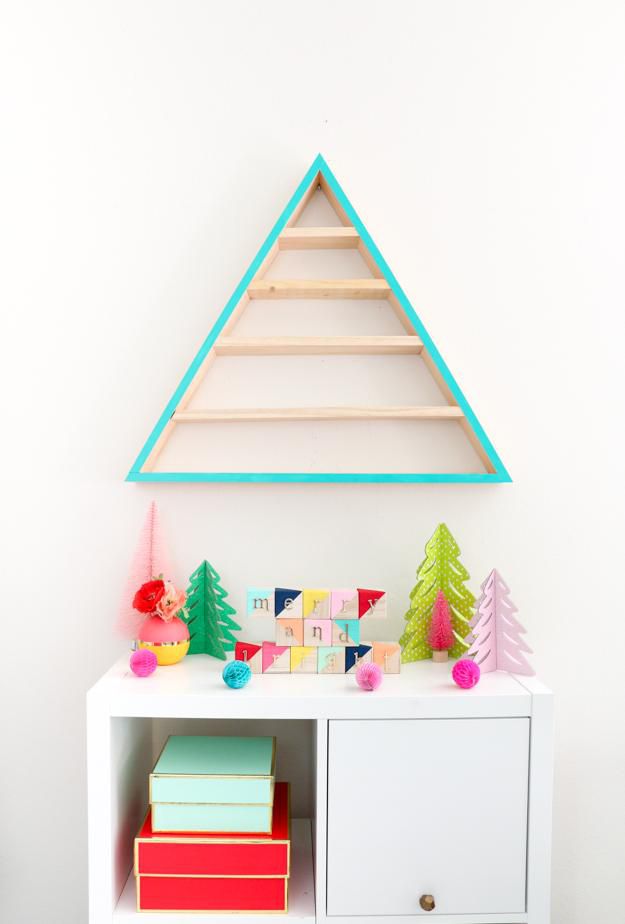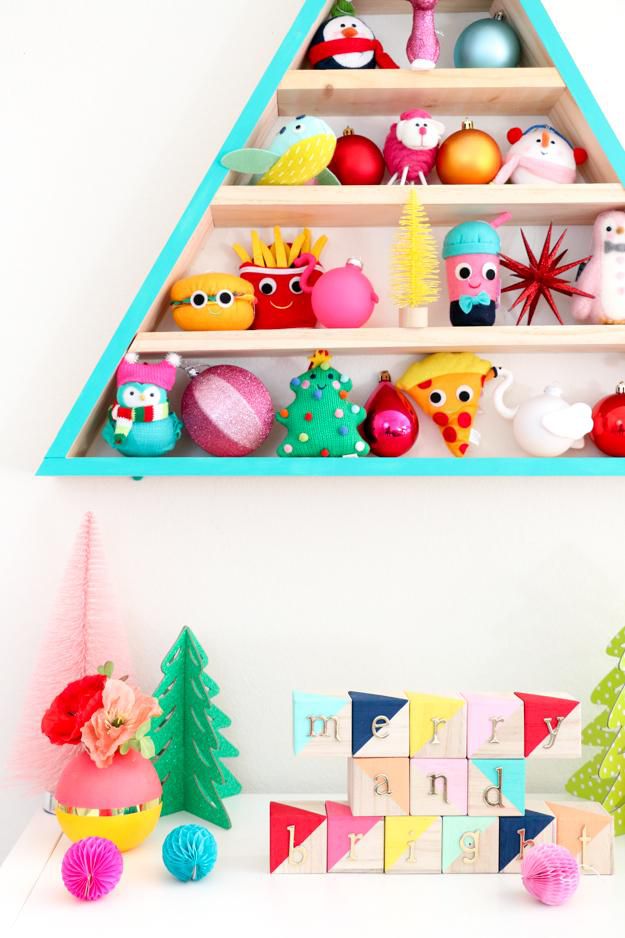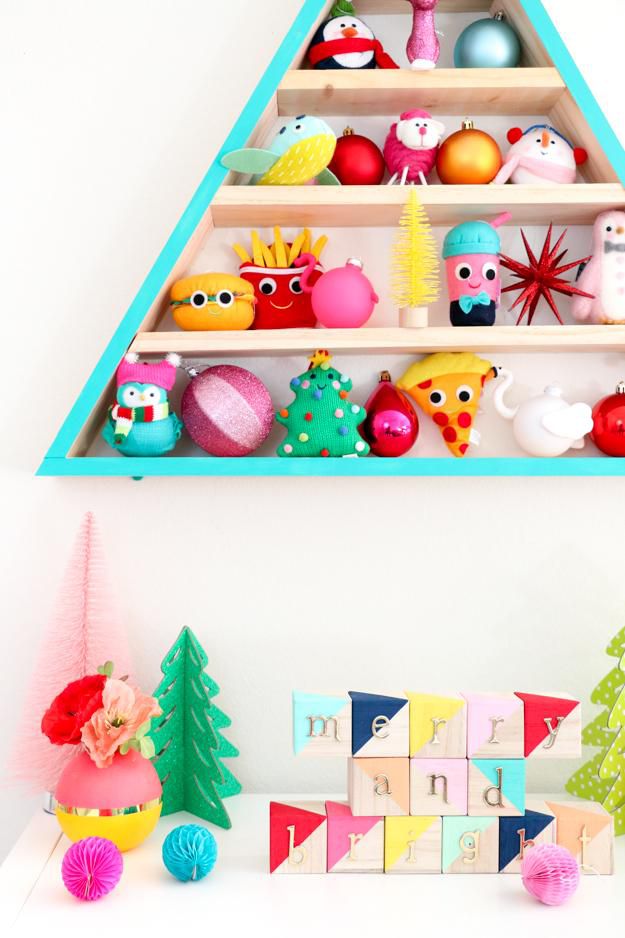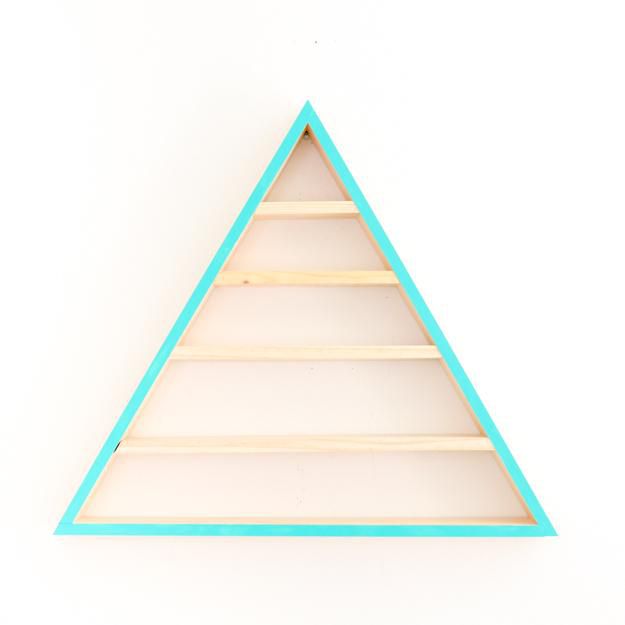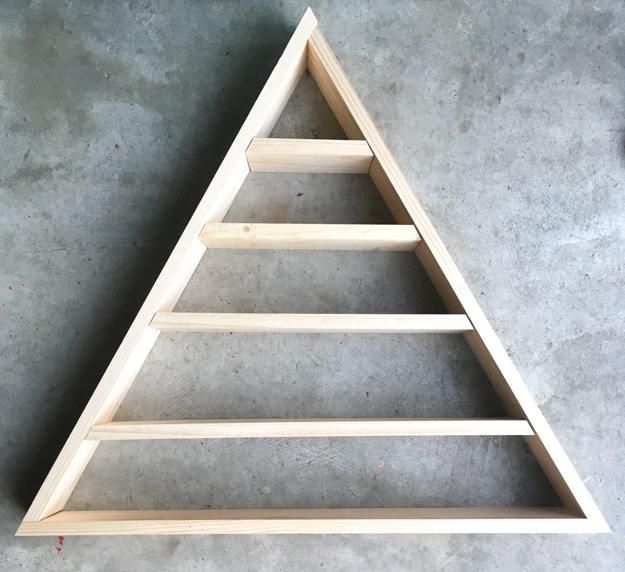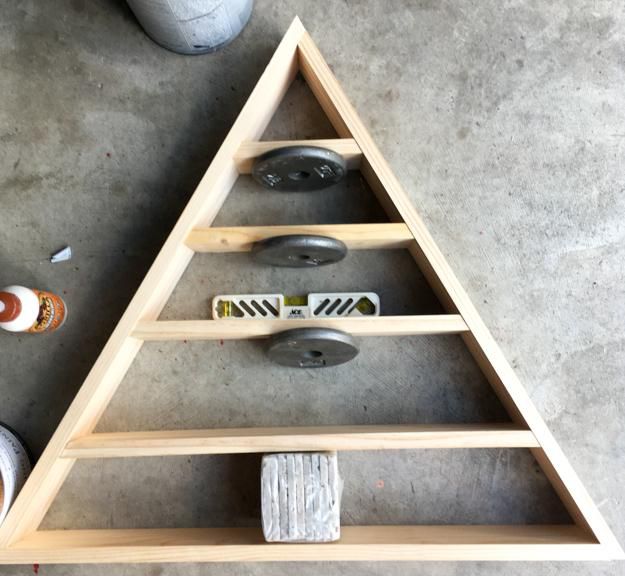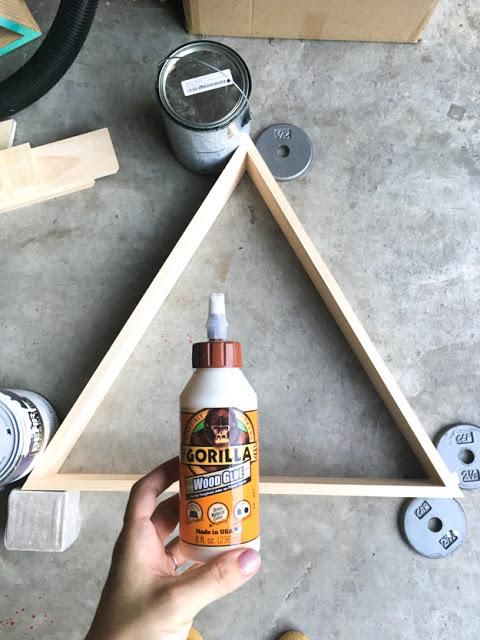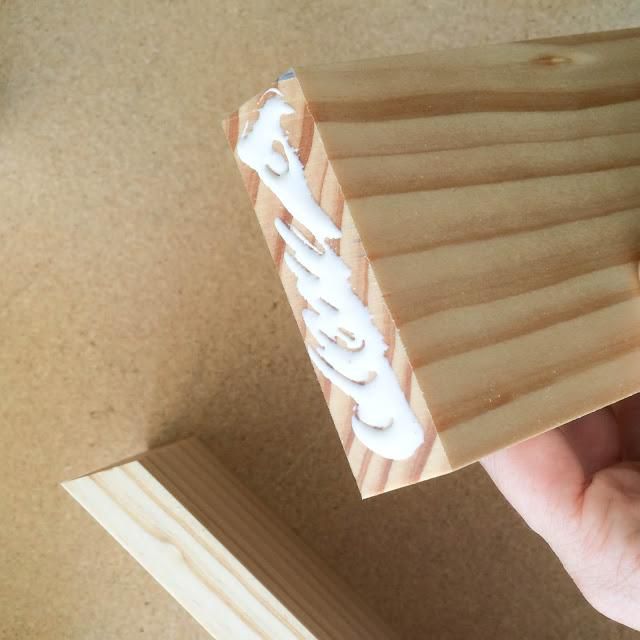 If you want to please your loved ones with cute Christmas gifts and decorative items, made with your own hands, you'd better prepare for the holidays in advance. There is not much time left till the best winter holidays and you'd better hurry up!:)  How about making original triangular shelves that can replace the traditional Christmas tree and become an excellent showcase for children's handicrafts? It's very easy to make such a shelf, thus, it will look great and complement your interior even after the holidays!
To make it, you'll need to prepare:
·         wooden battens ( unpainted pine, for example) 
          one of the length of 2.5 m, the second one - of 1.85 m;
·         glue for wood;
·         a deck saw;
·         an acrylic paint;
·         a primer (if needed).
Process:
First, you need to cut the wooden blanks of the required sizes:
- cut off from the long batten 3 parts, each one 6.35 cm long, with 30-degree angles on  the ends, in order to get the triangle shape in result;
- saw off 3 parts from the short one: 59 cm; 42.55 cm; 29.2 cm and 16.5 cm, with 30-degree angles as well.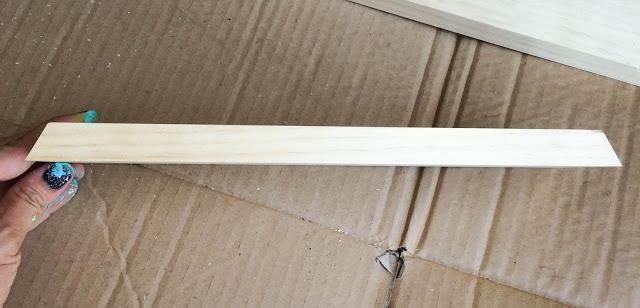 When the blanks are ready, glue them together with a reliable adhesive in the corners, to get a triangular shape.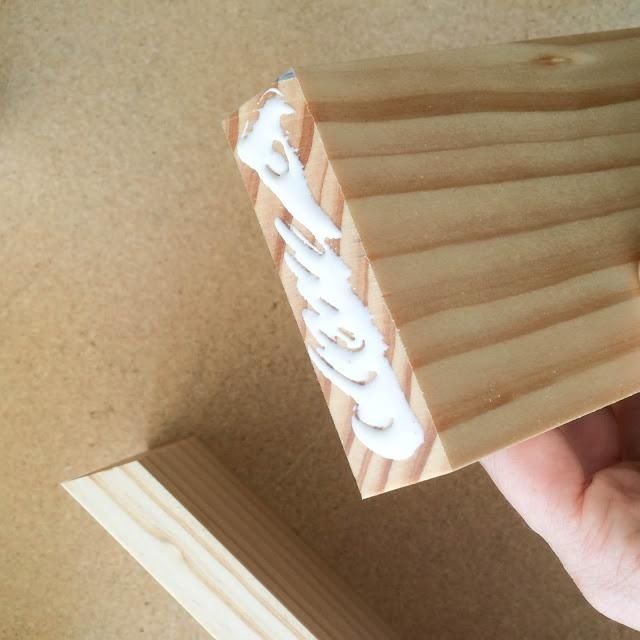 Put something heavy on these places, so that the glue fastens better.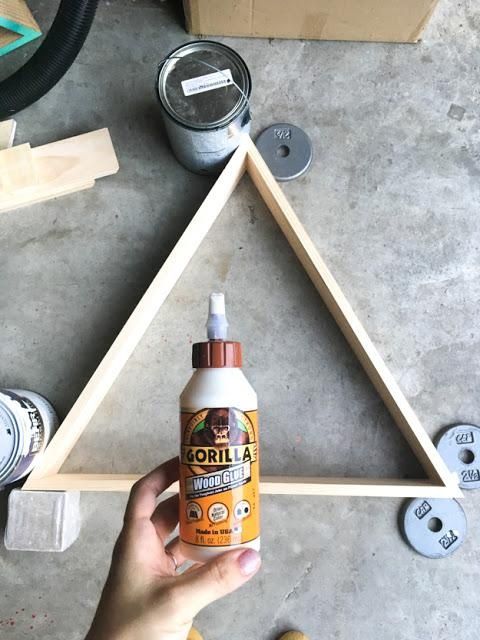 Leave a shelf to dry overnight.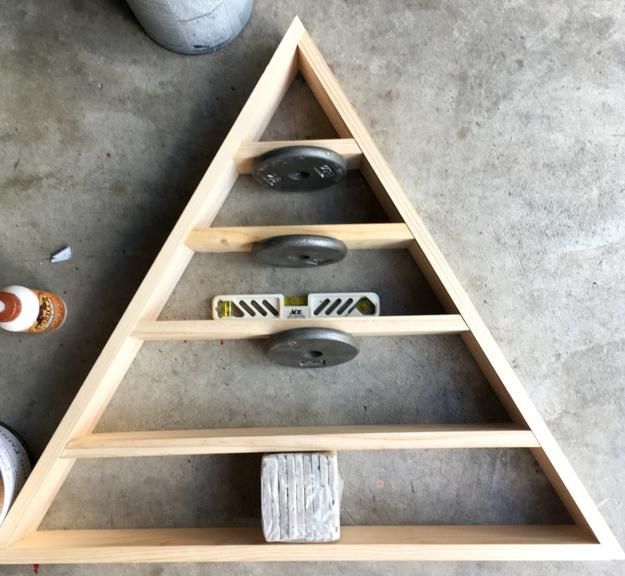 On the next day you'll need to glue the shelves inside, in the same way and to leave it to dry for 24 hours.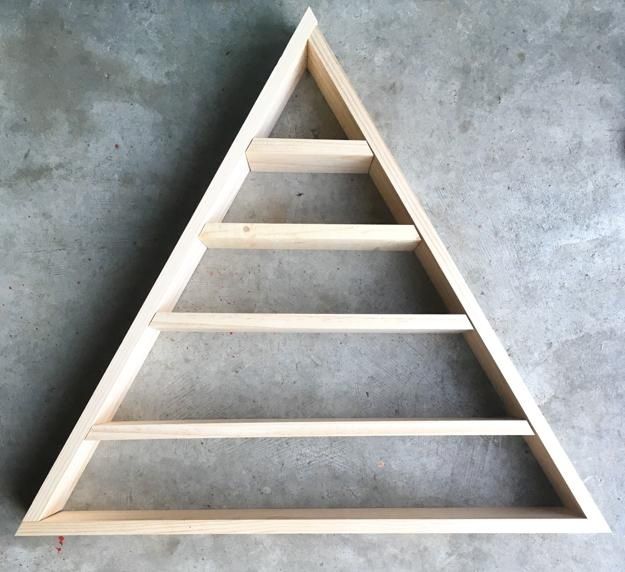 It would be better to paint the outer side of the triangle with any bright paint, for example, green or turquoise one.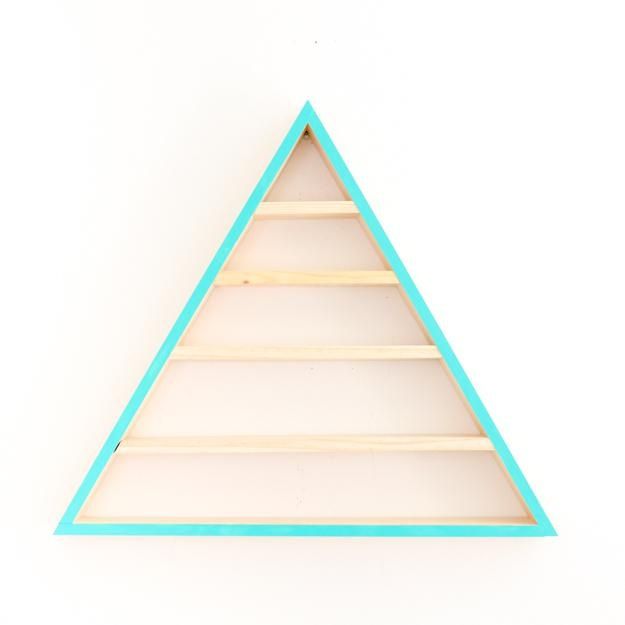 It also has sense to apply a primer onto the wooden surface before painting, in order to get a smoother layer.
By the way, before you'll hang a shelf on the wall, you can glue a photo that imitates real books inside, so that it looks like a real bookshelf!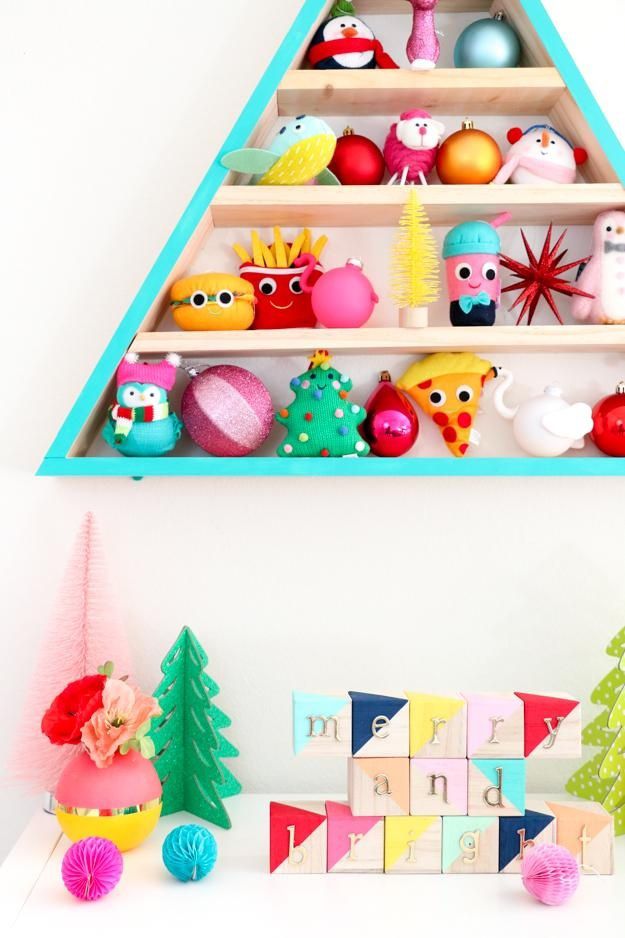 Photos by http://www.akailochiclife.com/...