DIY candlesticks: 3 options
April 21, 2017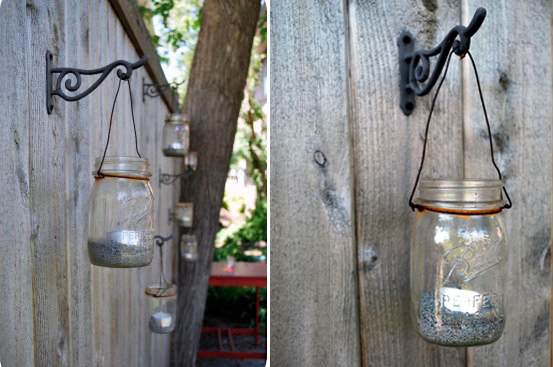 Handmade candlestick can make any of your evenings cozy, beautiful and romantic. And it's not so hard to create them. Here's 3 options how to DIY, use them!
1.    Candlestick from clothespins.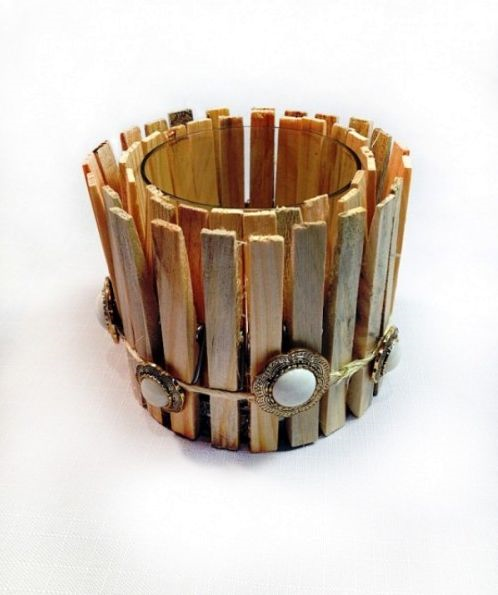 You will need:
Metal cover with edges;
Wooden clothespins;
Glue.
Apply glue to the edge of the lid from the inside and outside, then around the circumference, attach the clothespins. You can do it without glue, then the clothespins can still be used for their intended purpose. But this works in case when candlestick should not be touched or transferred especially, as the construction will be rather unstable.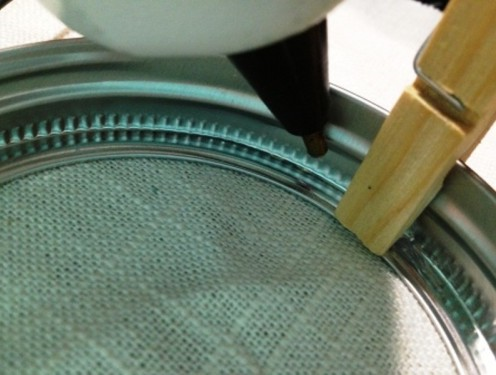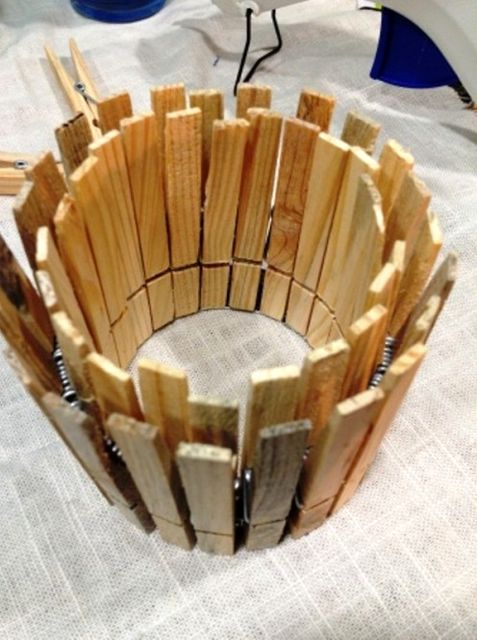 Having hooked the clothespins around the lid, you have already received the candlestick. There are only a few touches left. Inside the resulting wooden shell it's better to put a glass or a jar with candles. The container can be filled with sand, small stones or coffee beans. The outer side can still be decorated - tied with a cord with beads, ribbons and laces, pasted with buttons etc.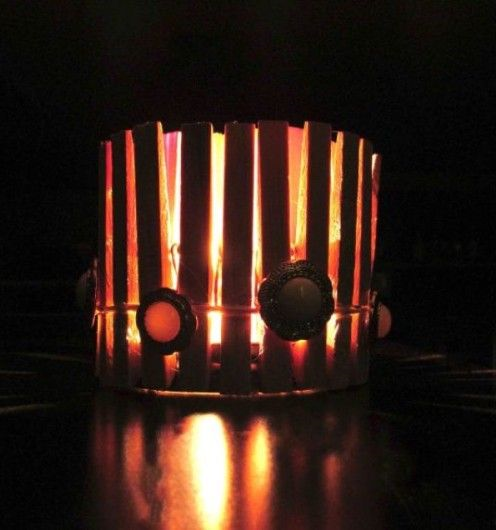 It remains only to wait for the darkness, to light a candle and enjoy a cozy evening.
2.    Garden candlesticks handmade from a glass jars.
Warm flicker of a lot of candles in the garden will turn any ordinary evening into a fabulous, cozy and romantic one. Minimal materials, a little time and effort - and you easily make garden lanterns – candlesticks handmade!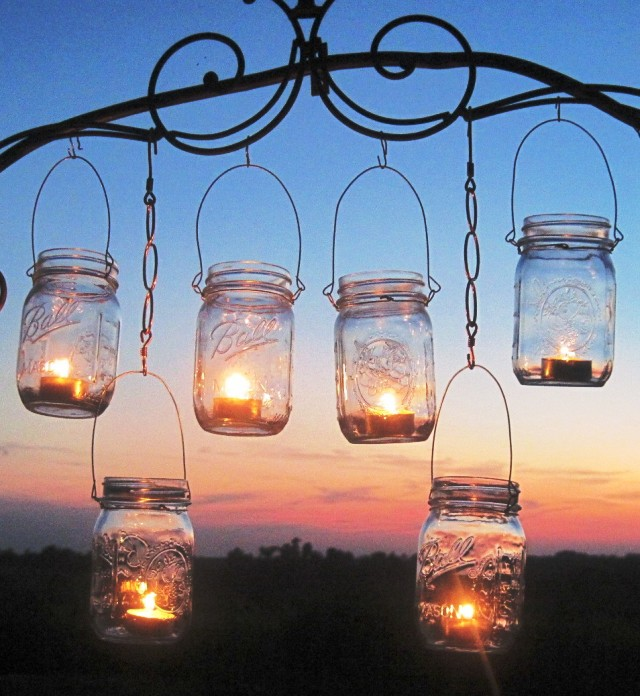 Prepare:
Glass liter, half-liter cans or even smaller volume;
Wire;
Nippers and pliers.
One piece of wire tightly grasp the neck of the can, from the wire, make a more genuine handle. The main task is to fasten the wires well and ensure the reliability of the structure. A fallen and broken bank, and even a burning candle, is not only unpleasant, but also dangerous. The details of the process can be seen in the photo.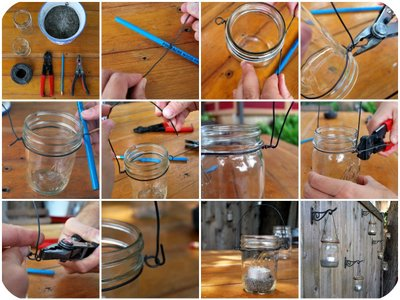 Flashlights - candlesticks can be hung on hooks, nailed on a fence, suspended on a veranda, terrace or directly on the branches of a tree. If there is a wooden frame or a pallet, make an entire garden chandelier from candlesticks!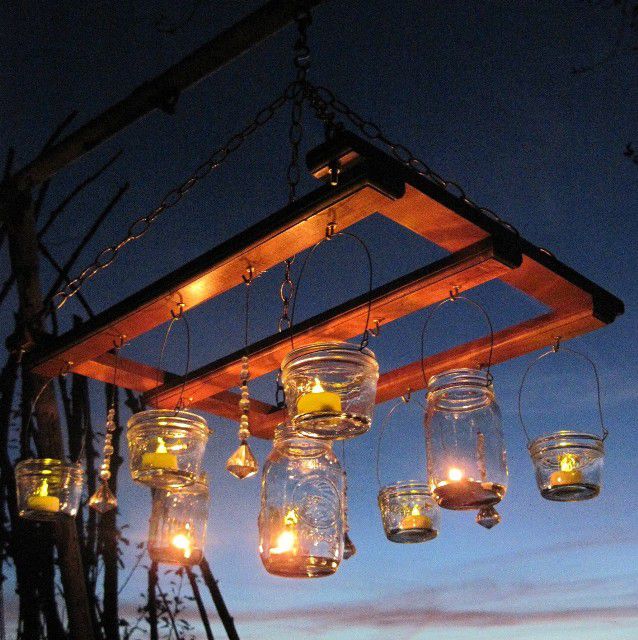 In banks for candles it is desirable to pour sand, grains or small gravel. Also try painting banks with stained-glass paints, it looks very beautiful!
3.    Candlesticks made of wire.
To make such candlesticks - spirals handmade, you only need wire and pliers.
Using pliers, form curls like a spring. To make it even easier, it is possible to wrap a suitable object with a wire in a cylindrical shape.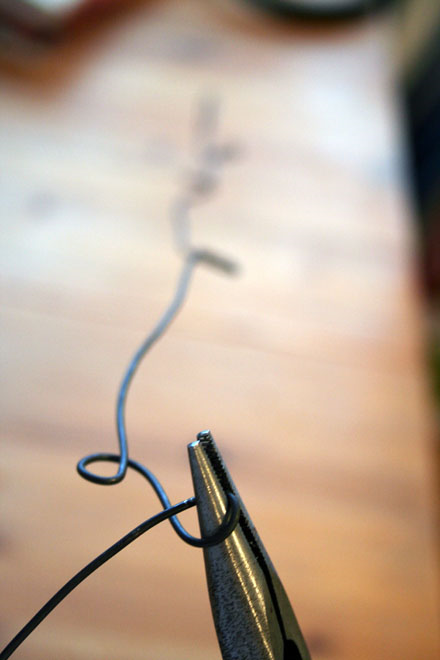 It is important to make a sufficiently dense and stable bottom, so that the candle does not fail and does not roll over. To do this, the curls should be of smaller diameter and thicker.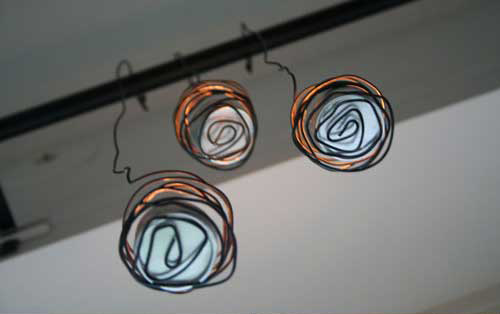 Done! In the candlestick we put a candle-tablet and hang the whole structure. Similarly, you can hang vases with flowers, jars with decorative materials and flower pots.