How To Make Candles Out Of Crayons
June 21, 2016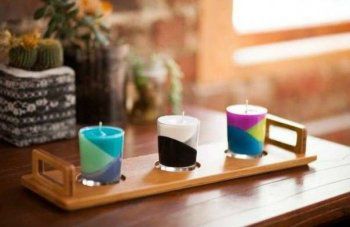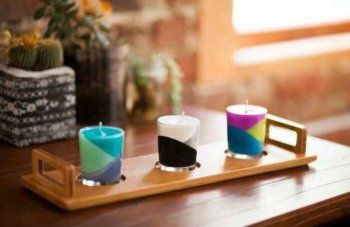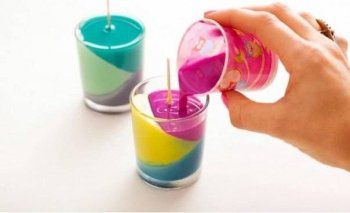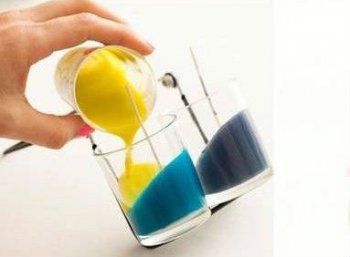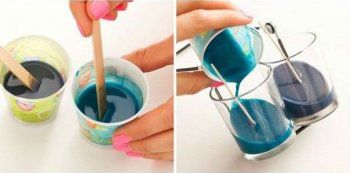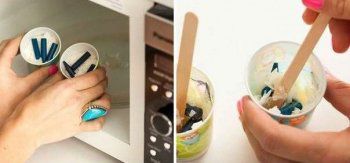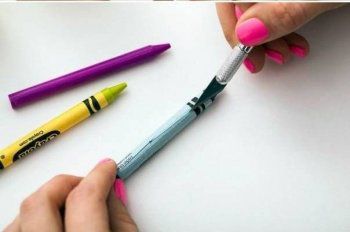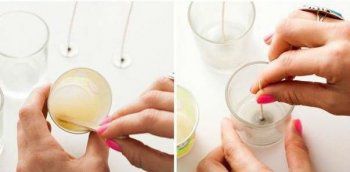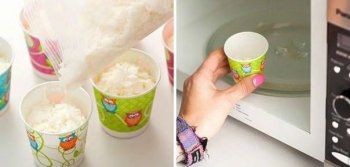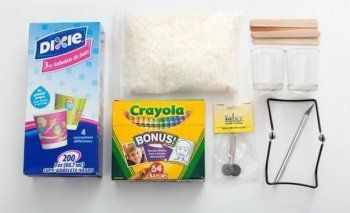 It is quite easy to make beautiful and bright candles at home. They may be either monochromic or colourful. The technique of making such like candles is quite easy. However, it will take several hours of your free time if you want to make them look unique.
Materials
Before you start making colourful candles with your own hands, get the following things ready:
transparent wax;
wax pencils;
disposable paper cups;
glasses;
candlewicks;
ice-cream sticks;
aroma oils;
microwave oven;
a grater.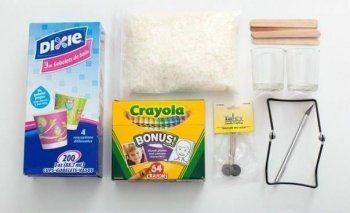 Step 1. Grate a simple transparent wax on a grater and fill paper cups with the material you get. You need to fill in only ¼ of the cups with the material.
Step 2. Put the cups in a microwave oven for 45 seconds. Then put the cup out of the oven. Mix the wax with a wooden stick. The wax should melt completely. If it hasn't melted completely, put the cups into the oven for 30 more seconds.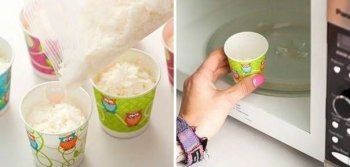 Step 3. Put a candlewick into an empty glass. You may fasten the second end of the candlewick to an ice-cream stick and put it on the upper part of the glass. This way it will be more convenient for you to continue your work. Pour a little bit of wax into the glass and give it time to solidify. The candlewick should be in the center of the glass.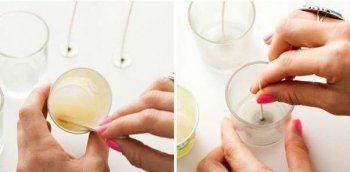 Step 4. Take the paper wrapping off the wax pencils. Grate them on the grater and add crayons of necessary colours into some cups with wax. You should add 1/3 of a pencil's shavings (one colour) to a cup with wax. This way you'll get a brighter colour.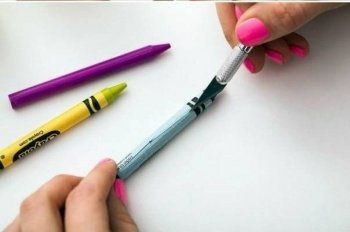 Step 5. Put the cup with a colourful wax into the microwave oven for 2 and a half minutes. Take it out and mix it. Add several drops of the chosen aroma oil. You may not do it. However, an aroma oil will add a pleasant smell to your candles.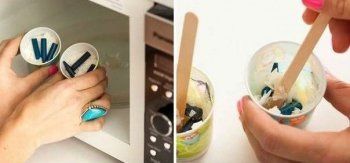 Step 6. Holding a candlewick a bit, pour into a glass the first layer of the colourful wax. In order to get an interesting pattern on the candles pour the wax under a certain angle. Hold the glass in this certain position till the wax solidifies.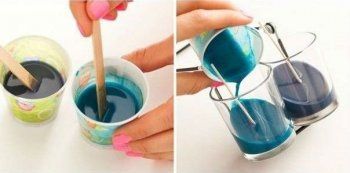 Step 7. The same way you melt the cups with wax of a different colour. Then, everything should be the same but the angle should be different. Pour wax of different colours in turns into a glass. You need to fix the glass in different positions each time and wait till wax solidifies.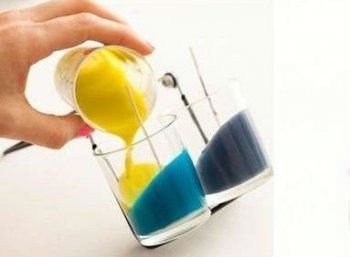 Step 8. Once you form a colourful candle, give it time to cool down completely.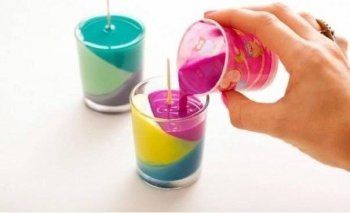 Your bright and unique candles are ready. You may use them in accordance with their main purpose or give them to your friends as a present.