COFFEE ART MASTER CLASS - HOW TO DRAW ON COFFEE!
November 10, 2016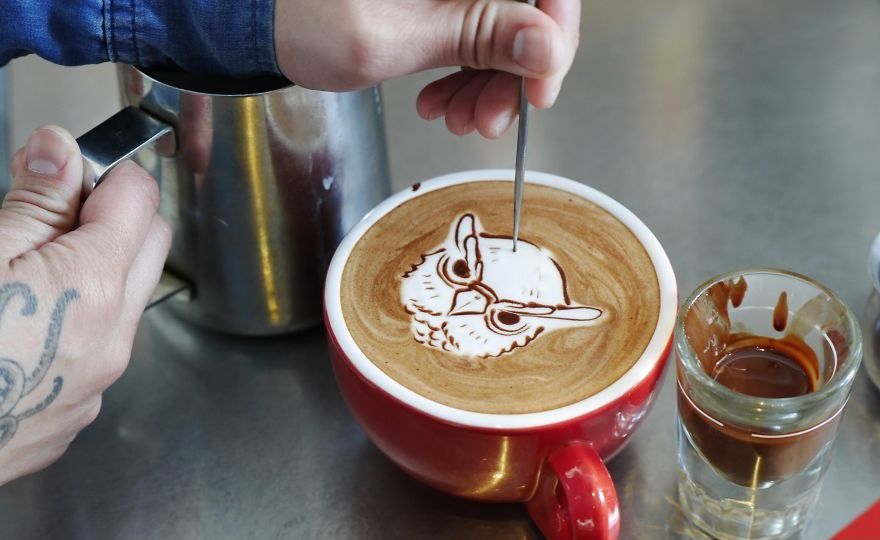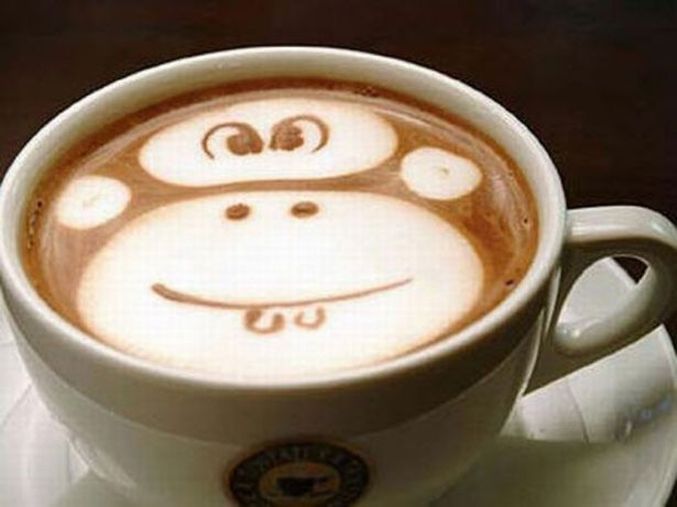 Surely you've also always admired those various drawings on coffee foam, when you bought a cup of cappuccino in a cafe!
Or maybe you've seen a lot of beautiful photos and video, where people so masterfully create real pieces of art just in a coffee mug?!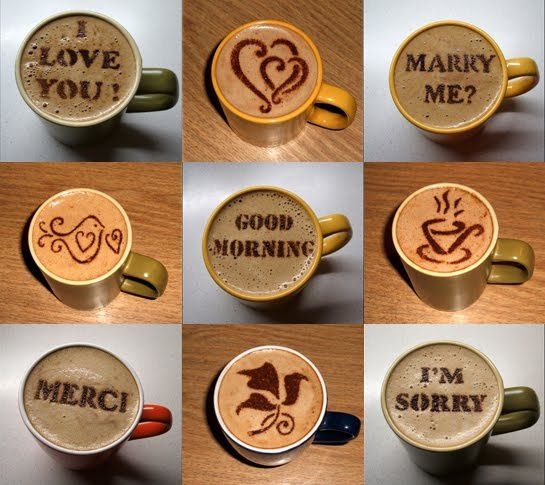 Do you want to learn how to do the same? Or do you still think that it is impossible to master this skill? I hasten to reassure you! So, let's begin!
Take:
- a cup of prepared coffee
- cream
- melted chocolate
- cocoa powder
- a stencil
- a wooden skewer
- a confectionery syringe and the thinnest nozzle for it
You can take other additives such as coconut flakes, icing sugar and so forth.
Whip the cream until soft foam.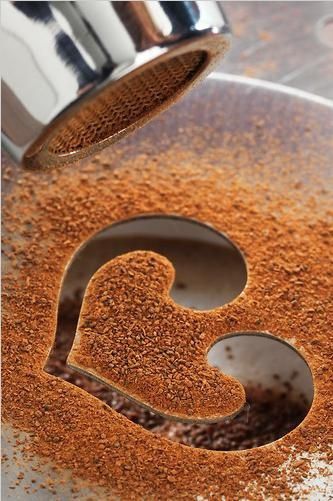 Then you need to take a stencil, put it on top of the coffee and sprinkle with cocoa powder on top. Now you can carefully remove the stencil and that's all - you have made a drawing on coffee! An especially good coffee type, where you can draw such good pictures is mocha.
But if you want to create the picture completely with your own hands, without any stencils - then turn on your imagination and drawing skills!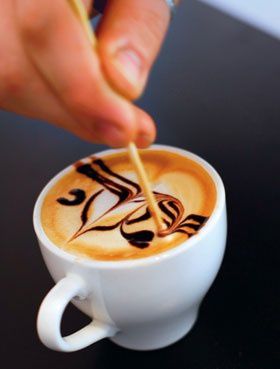 Fill the confectionary syringe with melted chocolate, and you can begin to paint in a mug of coffee, on the foam.
In addition, you can draw patterns using a wooden skewer.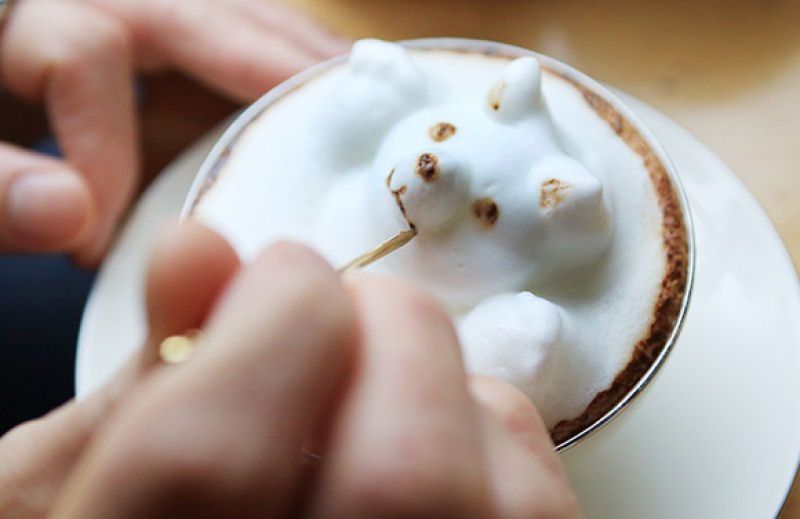 To do this you need to mix chocolate with a small amount of cream in a cup with coffee.
And now proceed to creating amazing drawings, anuthing you could only wish! Surprise your relatives! And I wish you delicious coffee gatherings!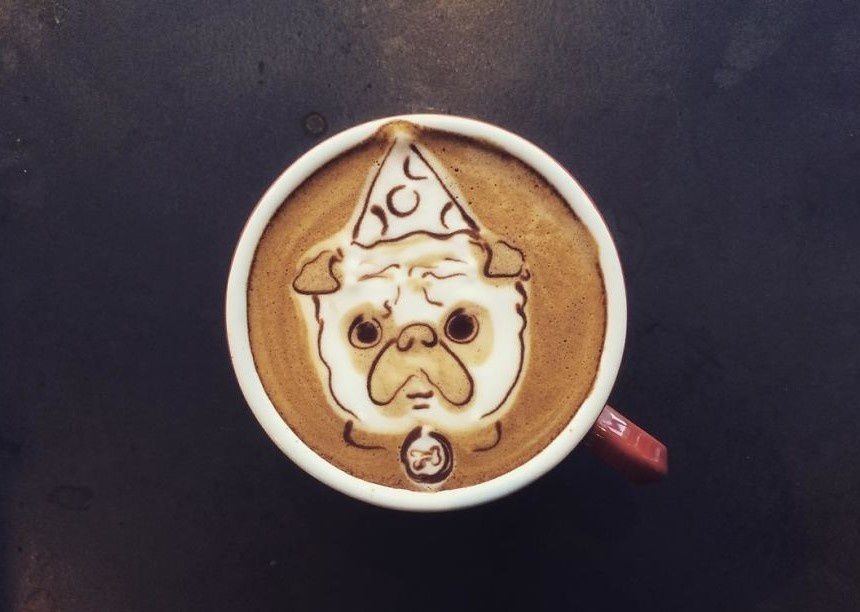 Photos by https://www.google.com.ua/url?...https://www.google.com.ua/url?...https://www.google.com.ua/url?...https://www.google.com.ua/url?...https://www.google.com.ua/url?...