DIY: FESTIVE TABLEWARE PAINTING!
December 27, 2016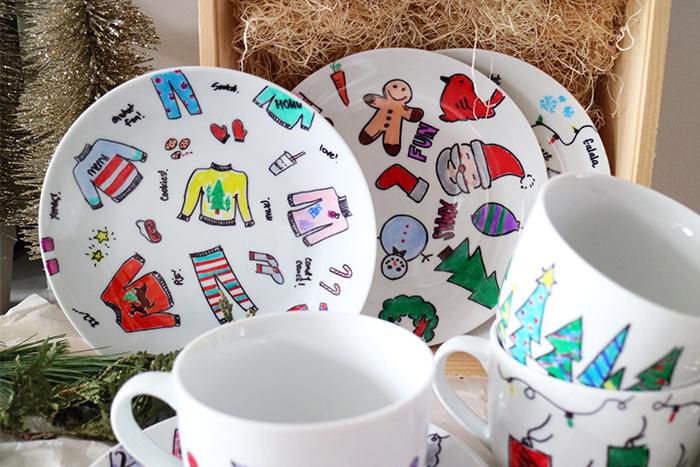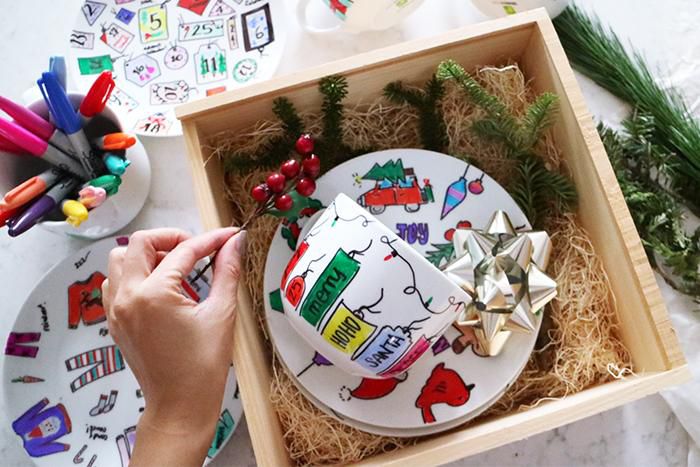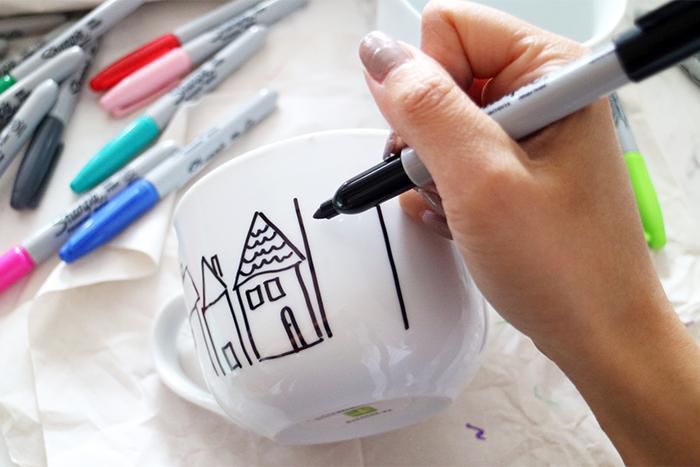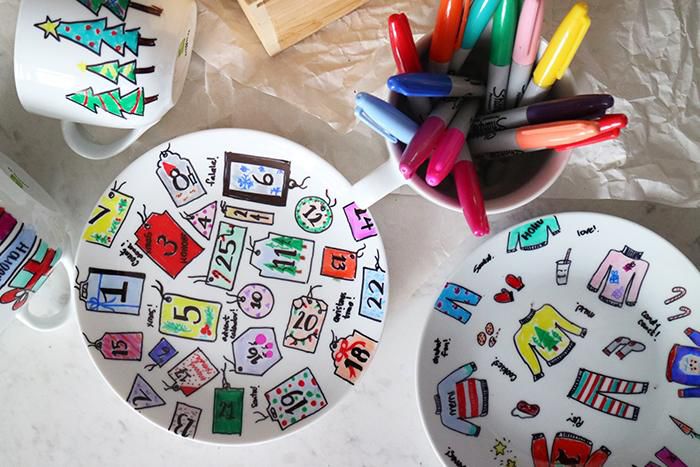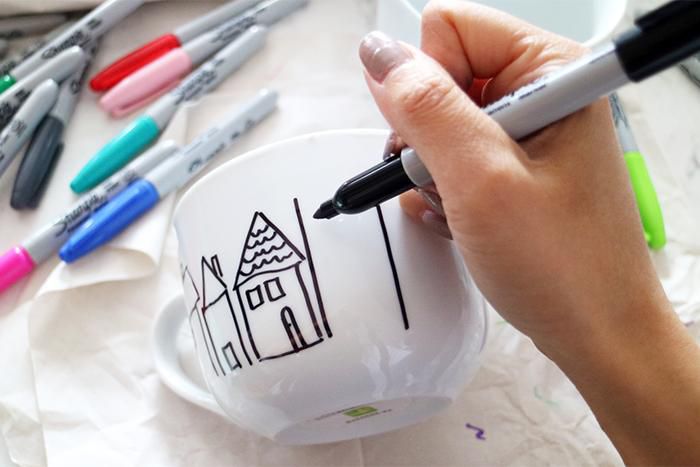 It's very little time left till the New Year, however, some of us still haven't got any gift and festive table decoration ideas. Those who are in a hurry with all these preparations and wants to have time to make creative, original, heartwarming and inexpensive gifts, today I'd like to offer you a cute and comvenient idea – let's make a New Year's festive way of tableware painting, which you can make with your own hands, using simple permanent markers! Interested? Then, let's begin!
---
To decorate your plane and boring tableware, you'll need:
-  varicolored permanent markers ( it's safer to use special markers for painting glass and ceramics, which you'll be able to find easily in stores with art goods. But you can also use the simple ones, of course);
-  white tableware items.
---
If you have never tried such a technique of painting, don't worry! Painting with the help of markers is much easier than painting with gouache, watercolor or oil paints, and herewith even amateurs will be able available to cope with it.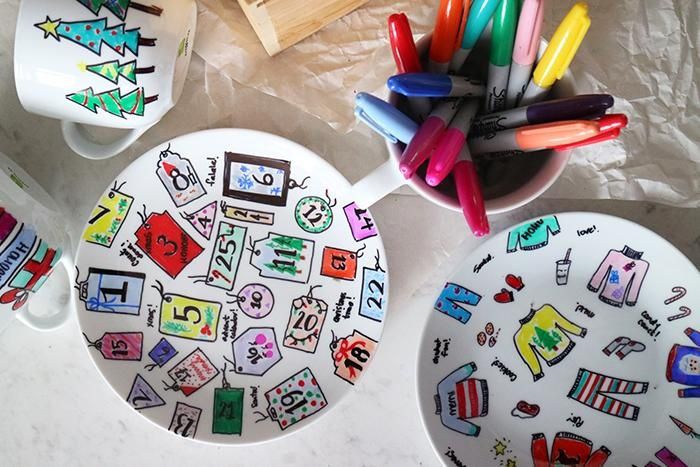 Let's start with choosing a pattern, ornament you'd like to picture. You can make the same variant as I did or try to look for some creative postcards, drawings and inspirational illustrations on the Internet, and copy the ones you can paint. I used diverse themes of ornaments for each plate and cup, in order to make them even more unique and bright: pictures of gifts, Christmas trees, clothing items, various Christmas symbols and so on. These drawings are very easy to repeat and even children can manage to draw them, but they look very funny and festive.
---
Tip: if you barely have any experience in painting, then you can start with the faint outline (you can first make it in light gray or beige colors, but not black).
---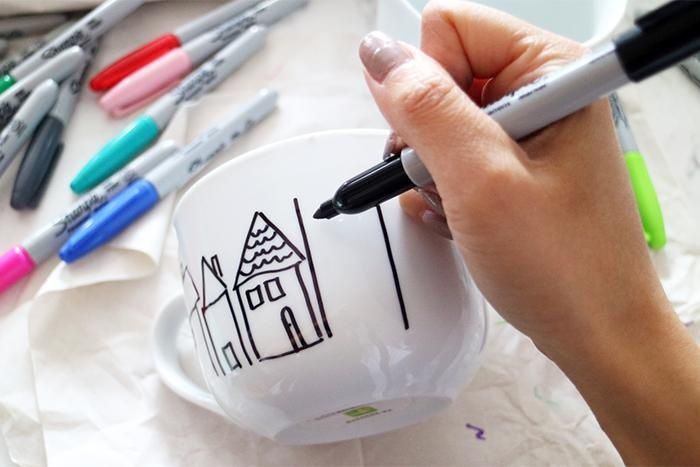 Don't you worry, if you make some mistakes while drawing – fresh drawn marker lines can be easily erased with a wet wipe! In case, if you use ordinary permanent markers, you will be able to wipe them off only after baking them in the oven. If you want your patterns to be washed easily, use special markers or bake the simple permanent ones in the oven during 30 minutes at a temperature 200-230 degrees. That's all! Please your beloved with such a creative, unusual and beautiful handmade gift!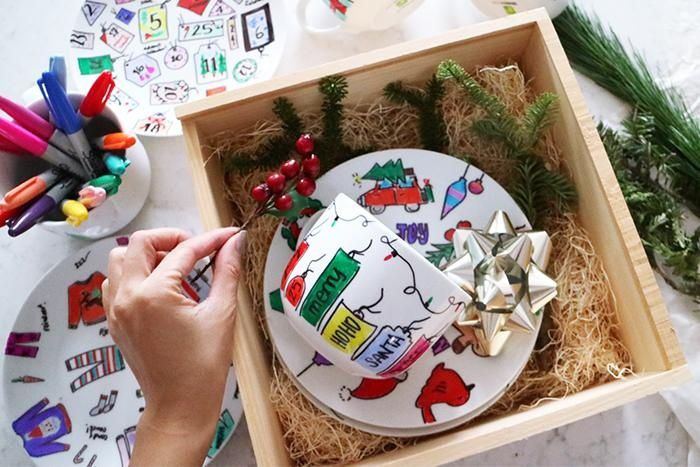 Thanks to http://www.mylittlesecrets.ca/... for this cute idea!