ABSTRACT PAINTING DIY
November 26, 2016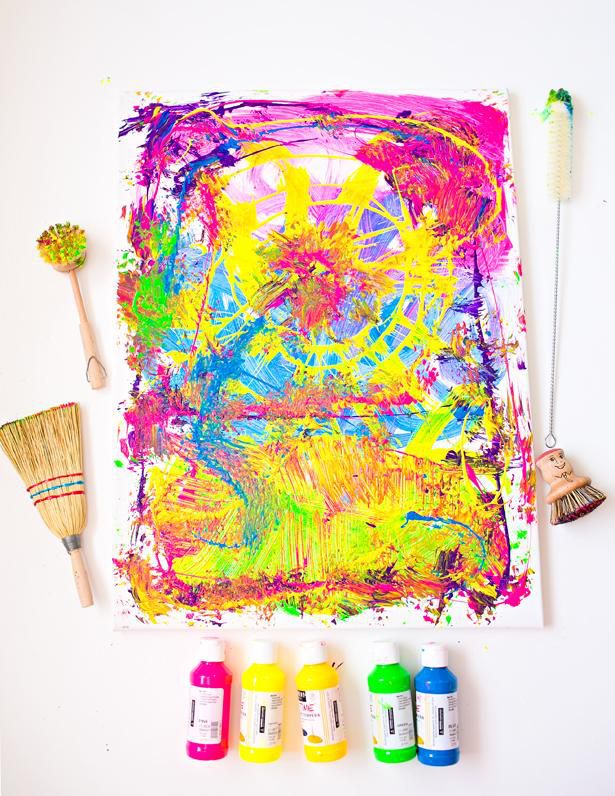 Do you think that only recognized and well-known artists can create real masterpieces? And that the work then must necessarily be exhibited at various auctions for large sums of money? Not at all! If you are a fan of abstract art and have always wanted to have at home, if not a collection, then at least one blade with a "beautiful daub," which would raise your mood up, decorate the interior of your house and would just give inspiration and comfort, so this master class is just for you!
In addition, children will also enjoy this creative process, and you will be able to create a work of art together with them in a playful way! 
So, take:
- Paints of bright colors
- Several brushes (you can also use a broom or a cleaning brush)
- A large canvas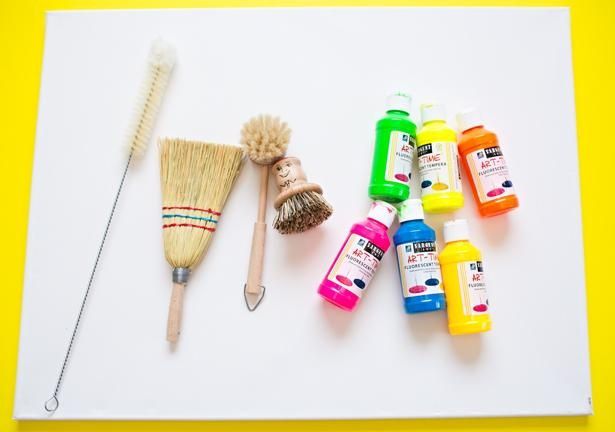 You can let your child to choose the color of the paints. Then you will need to pour it on the canvas with chaotic movements.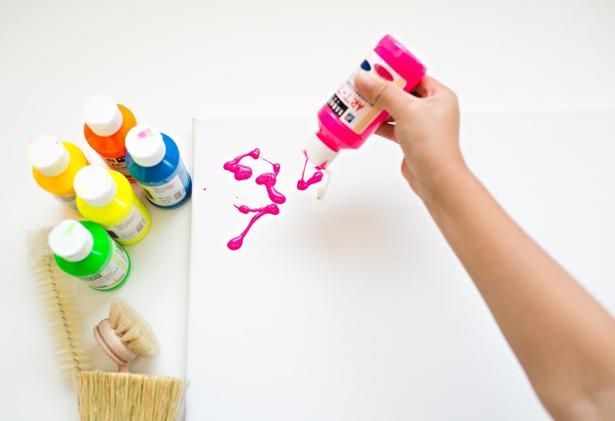 By using different brushes you can spread the paint around the perimeter of the canvas. Here you can experiment as you want - independently adjusting the direction of the strokes and the intensity of the pressure on the brush.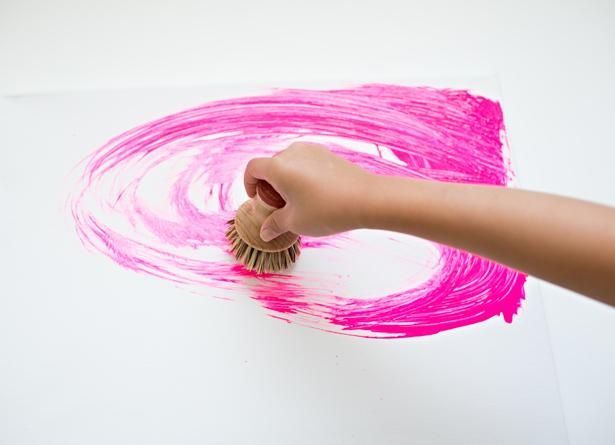 In addition, by using a few brushes with different structure of the pile, you can make various interesting effects and create unique textures.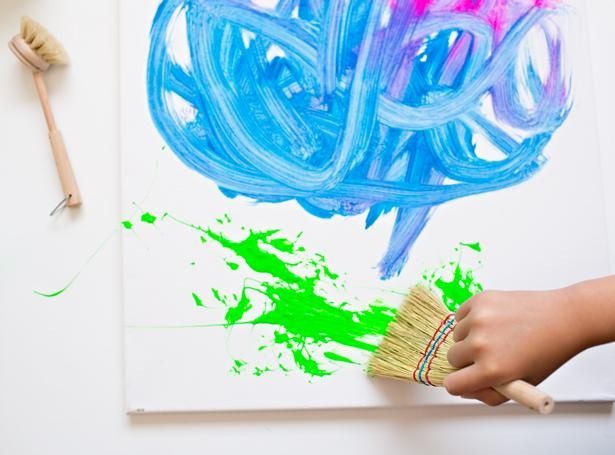 Repeat exactly the same step with a different color paint. By the way, during the process of such creative pastime you can explain your child and show him or her examples of  interaction of different colors, if they are mixed together.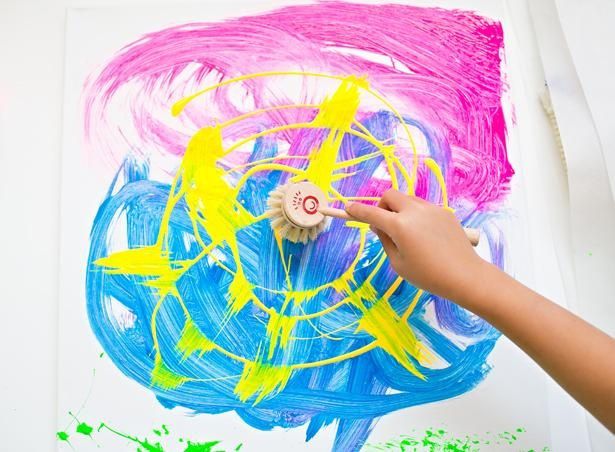 Remember that it is important to leave the paint to dry a little bit, before applying a new layer of another color.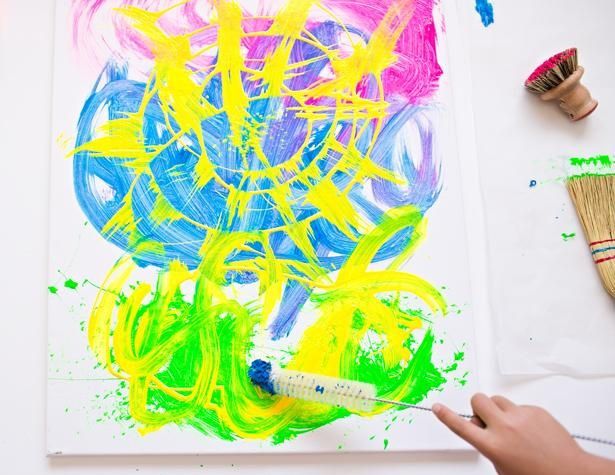 Otherwise, you just might get as a result an ugly "dirty" daub, which completely does not coincide with your idea.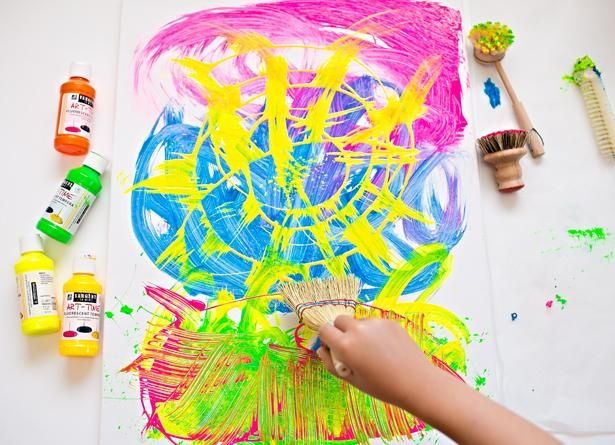 You can continue applying paint to the canvas, filling it with colours and ornaments as long as you finally achieve the desired result!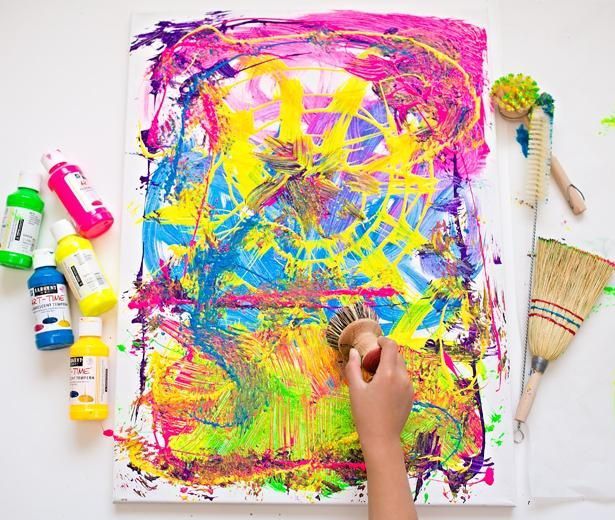 When you're done creating your masterpiece, leave it to dry. That's all! Your abstract handmade painting is ready! Let it bring you pleasure and inspiration for the further works!
Photos by http://www.diy.ru/accounts/40/