AUTUMN PUMPKIN CREAM SOUP WITH SPICES!
November 5, 2016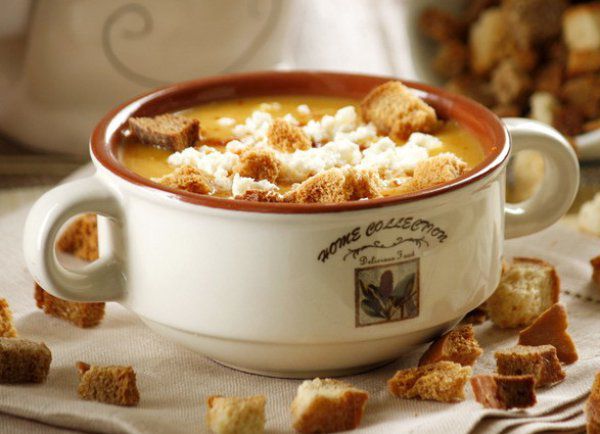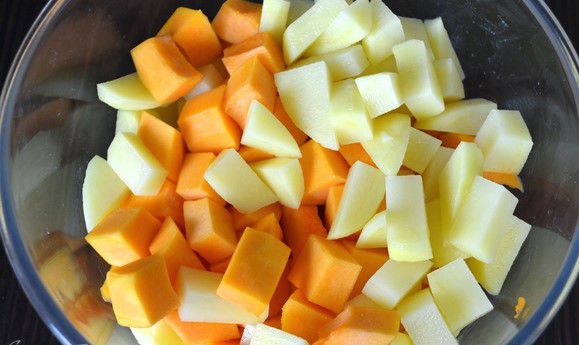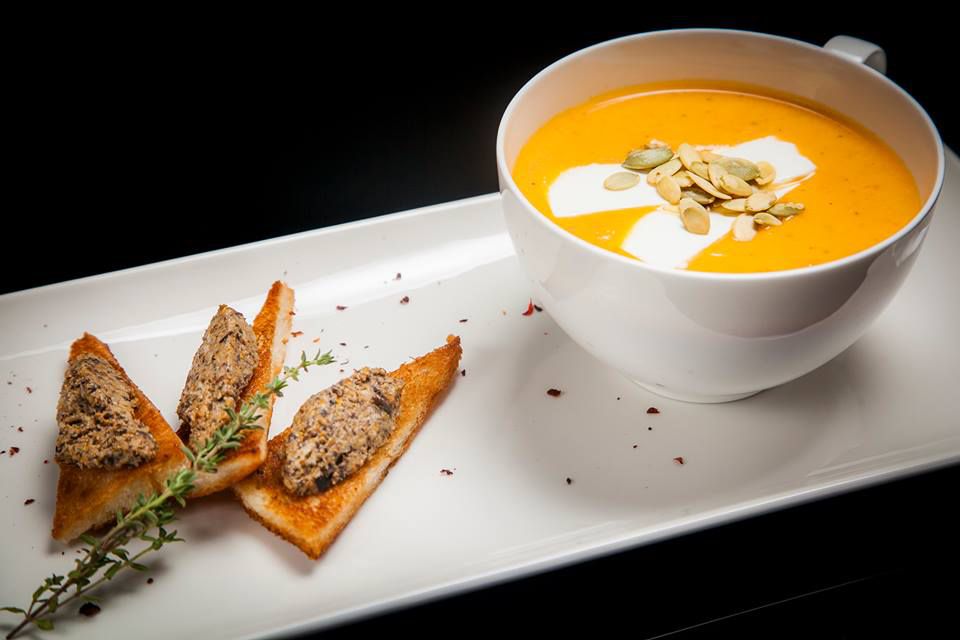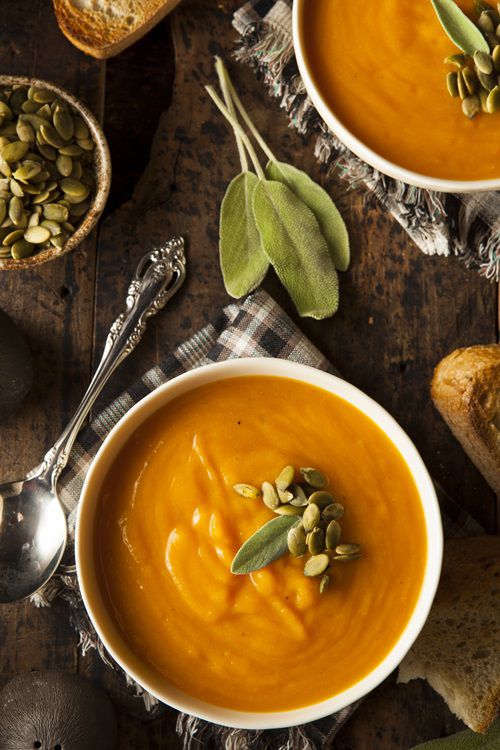 What another fruit or vegetable, but pumpkin, can be called the "queen" among seasonal gifts of autumn? Pumpkin is an incredibly multipurpose product, from which you can cook a lot of diverse and incredibly tasty dishes. Any virtuoso of culinary arts and even a housewife-amateur can do from it anything: salads, soups,  pies, side dishes, cakes etc. Today I would like  to offer you to prepare the best autumn soup, that you can think of -fragrant pumpkin cream soup with spices!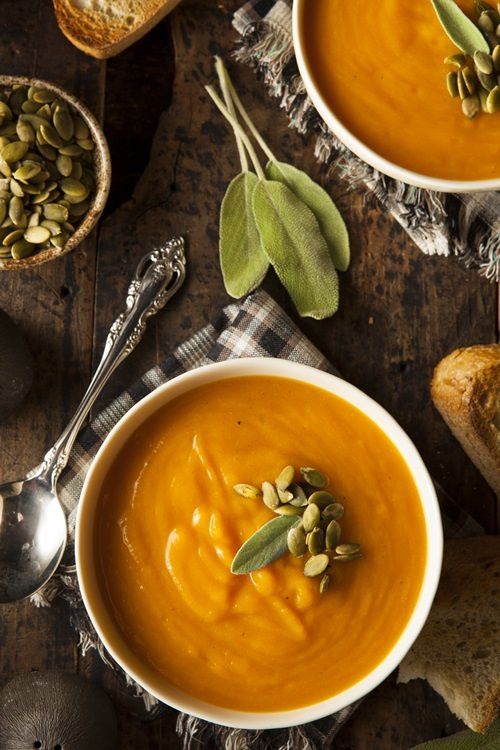 So, you will need:
⦁ 350 g of pumpkin
⦁ 350 g of potatoes
⦁ 1 onion
⦁ 2-3 cloves of garlic
⦁ 2-3 tbsp. of vegetable oil
⦁ 150 ml of cream
⦁ 3 tablespoons of oatmeal
⦁ 100 ml of water
⦁ a little salt, pepper - to taste
⦁ a little ground paprika - to taste
⦁ a little ground ginger - to taste
⦁ curry - to taste
To begin, peel pumpkin and potatoes and cut into cubes.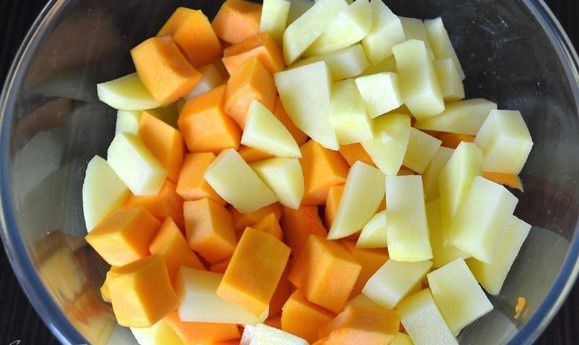 Sauté shredded  onion and garlic with vegetable oil. After 10 minutes add there pumpkin and potatoes. Cook for 5-7 minutes. Boil water and pour it  into vegetables, add salt, pepper, oat flakes, curry, ginger and a little paprika. Cook on a medium heat, so they are boiling for about 15 minutes. Turn your soup into puree using a blender and adding cream. Heat on a low heat again for about 5 minutes. Serve with croutons and feta.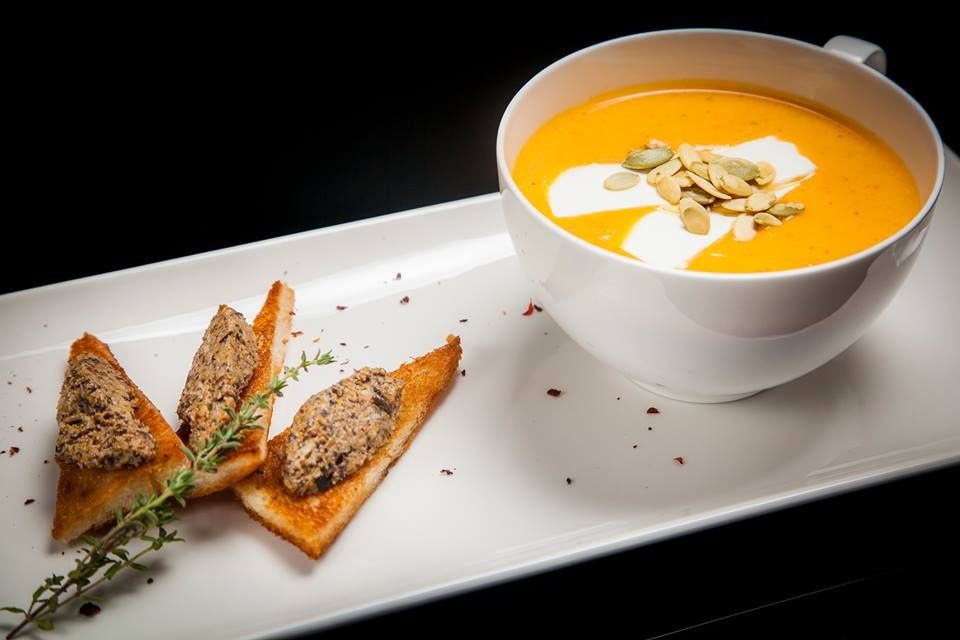 Photos by https://www.google.com.ua/url?...http://ivona.bigmir.net/cookin...https://www.google.com.ua/url?...https://www.google.com.ua/url?...