Autumn Pumpkin Pancakes!
November 1, 2016
Let's cook breakfast, which is particularly good for an autumn day off! Pumpkin pancakes will become an excellent and heavenly tasty way to diversify your breakfasts with something special and truly inspired by autumn gifts! As you already know, American pancakes are very soft and lush and are fried without any oil or butter on a dry pan, that makes them low-fat, healthy and nourishing breakfast, and, of course a delicious delicacy that both adults and children will definitely enjoy. So, let's start!
You will need: 
⦁ 200 gr of pumpkin puree (bake pumpkin pieces in the oven and then blend in blender)
⦁ 2 eggs 
⦁ 200 gr of sifted flour 
⦁ 4 tbsp of sugar
⦁ 30-40 gr of butter
⦁ a pinch of vanilla sugar
⦁ 200 ml of milk 
⦁ 10 gr of baking powder
⦁ a pinch of salt 
⦁ honey, jam, marple syrup, chocolate, etc. (for serving)
Now let's move on to the process: 
Add pre-melted butter into the pumpkin puree.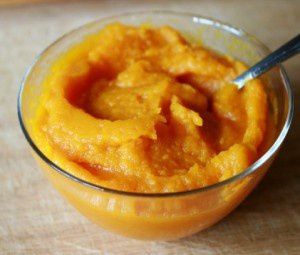 Beat eggs with sugar and vanilla, add a pinch of salt, and then pour this mixture into the puree and whisk. Then pour there milk, sifted flour, add baking powder and whisk again carefully. Fry your pancakes on a dry, non-stick frying pan. Flip the pancake once the bubbles start to appear. They are cooked very fast. Add you favorite topping before serving.
Enjoy your meal and have a good day!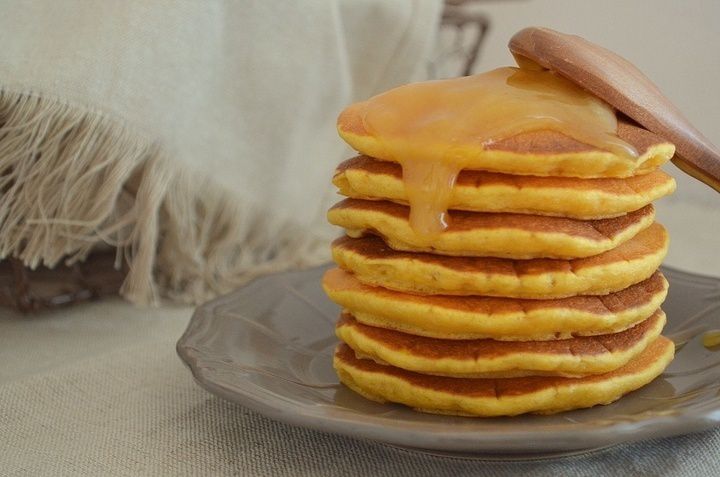 Photos by https://lady.mail.ru/recipe/us... http://vkusnodoma.net/ http://namnamra.com/recipes/us...