THE MOST AUTUMN PUMPKIN PIE
October 24, 2016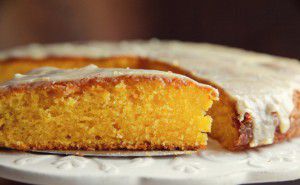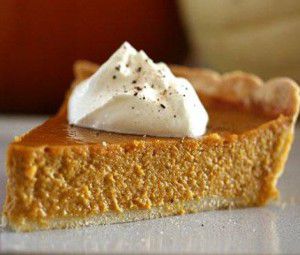 The second autumn month comes to an end, and it's getting colder outside. At these moments, everyone would like to stay at home, drowning in a warm blanket and watching films or reading some books. And it's always a good idea to make a cup of hot tea or coffee and stock up on an endless stockpile of goodies. It is also the season, when everyone backes something and the house is getting filled with incredible flavors of spices that are able to create the warm autumn atmosphere and give us a wonderful feeling of coziness.
Today, I would like to bake with you the MOST AUTUMN PIE - namely, a spicy pumpkin pie.

So, we will need such ingredients:
Pumpkin puree 2 cups
Eggs 4 
Ground cinnamon 2 teaspoons
Vanilla 2 teaspoons
Wheat flour 2 cups
Vegetable oil 1 cup
Baking powder 2 teaspoons
Soda 1 tsp
Sugar 1.6 cup
Now, let's proceed to the cooking:
1. Preheat oven to 180 degrees and grease the baking pan with oil (or butter).
2. Next, you need to mix beaten eggs and pumpkin puree in a bowl .
3. Add cinnamon, vanilla and vegetable oil, then mix thoroughly.
4. In another bowl, mix flour, sugar, baking powder and baking soda, add these ingredients to the pumpkin mass and stir again well.
5. Pour the dough into the pan and bake for about 40-50 minutes, checking the doneness with a toothpick.
When the cake is ready, let it cool. After that you can cover the cake with whatever you want (with some powdered sugar, creamy glaze, chocolate, caramel etc.) - it depends on your preferences and fantasy).
Thanks for the idea to http://namnamra.com/recipes/us...
Enjoy your meal and I wish you cozy autumn evenings!