For sure, good organization in your craft room will give you best results from your work. Using these ideas you'll keep your material in order and always know what is where. Moreover, these organizers are sweetly beautiful and can become a magnificent part of your craft room décor. Your craft room is your special Universe for fantasying, creating, being yourself… Don't you think it should look perfect? If yes, you definitely need to check out these 4 nice craft organizers for your craft cabinet to be shining and cool!
Frames-Organizers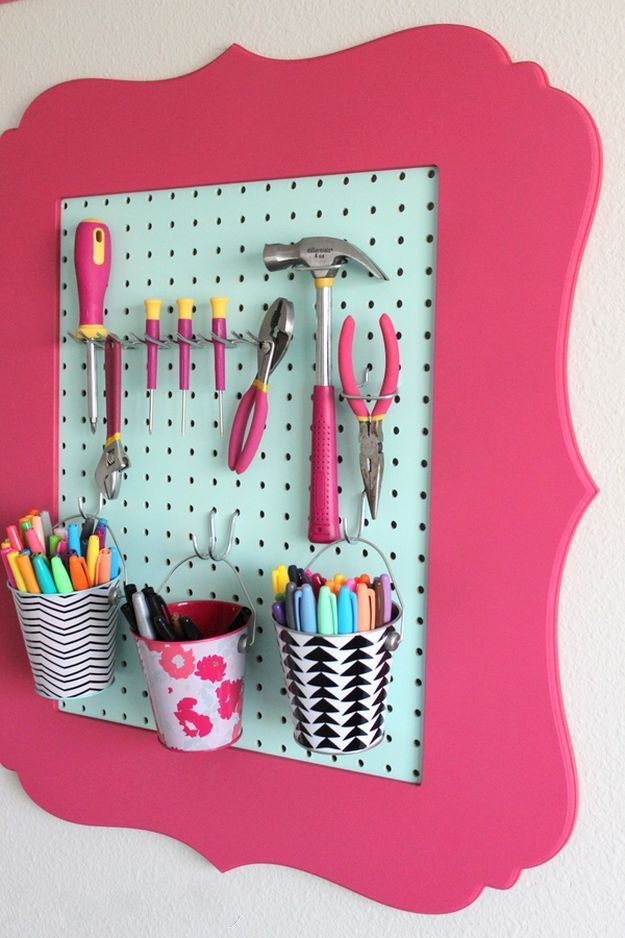 A little paint, pegboard, and chicken wire is all it takes to transform frames into craft storage. They are OK if you need not so big craft storage or just a board to hang on papers with ideas written down.  It's a nice idea for a place with empty walls that you'd like to cover with something beautiful. It's also the best way to use unnecessary frames or transform your old boring photo gallery into a nice and useful craft organizer.
Yarn-holding Coffee Cans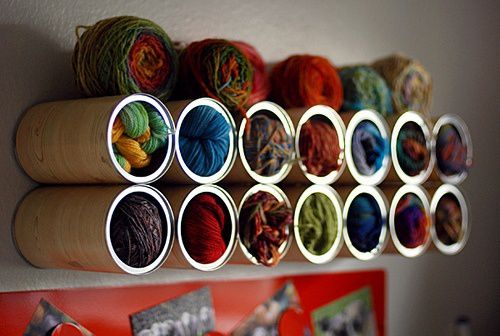 If you're still saving your coffee cans for awhile, this is the time! This yarn organizer looks awesome and it's very handy. You'll need to wash cans, then cover them with a creative bright or pastel paper and fix them together with a strong glue or cement. This work needs attentiveness and accuracy, but let your dream of an amazing yarn organizer be your stimulus! By the way, looks perfect with multicolored yarn inside and around it.
Plastic Bottles for Pencils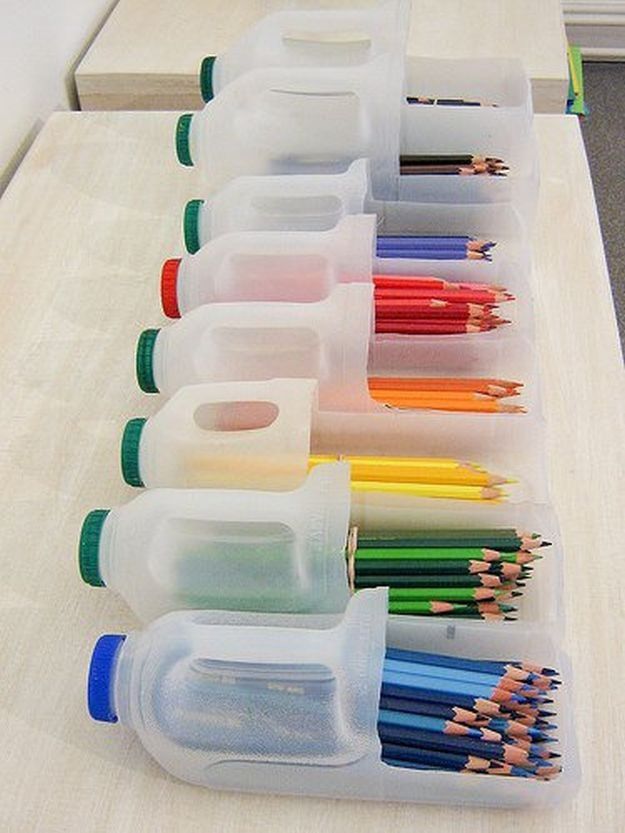 A nice idea to recycle old plastic bottles into pencil containers. Looks nice in contrast with multicolored pencils. Put it on or under the table in a craft room and be as creative as you can!
Pepper Shakers for Glitter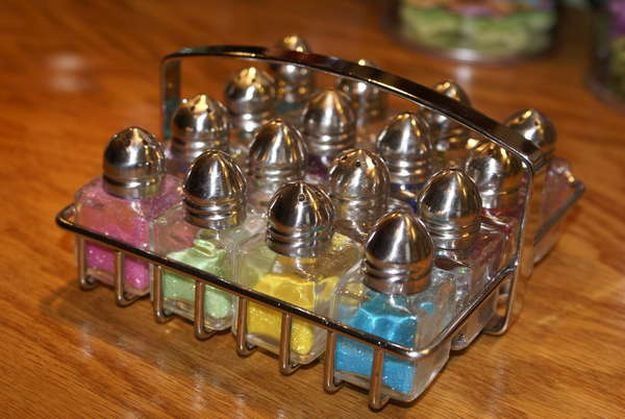 Pepper shakers are perfect to keep glitter thanks to their proper shape and big holes, so you can create anything beautiful being accurate and thrifty enough. Use all the salt and pepper shakers for glitter of different colors with a little case and make your workplace much handy, organized and beautiful!
Photos by DIYready