Gingerbread house
March 13, 2017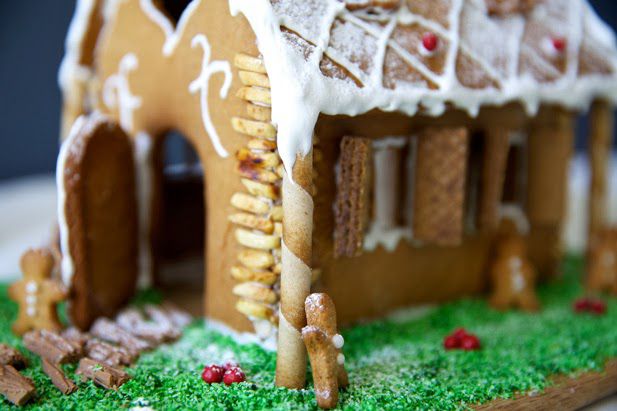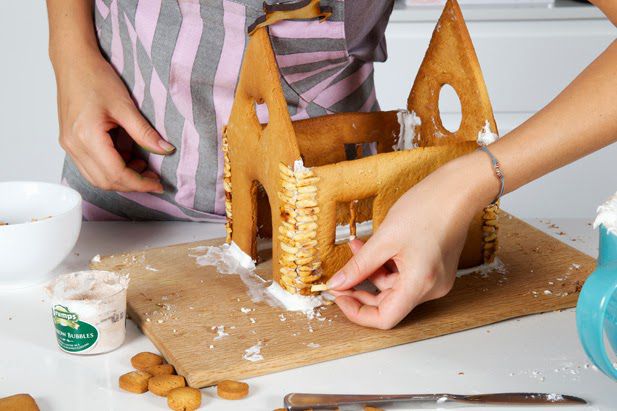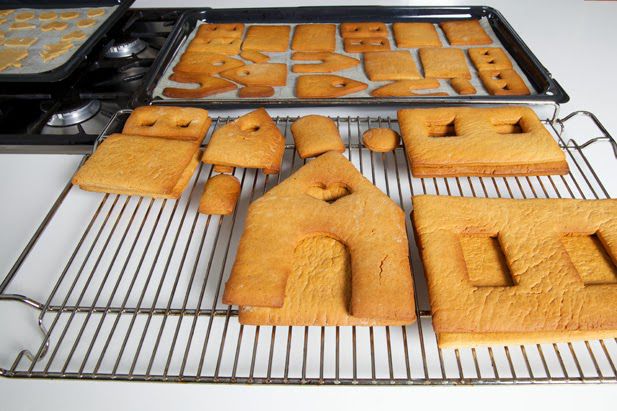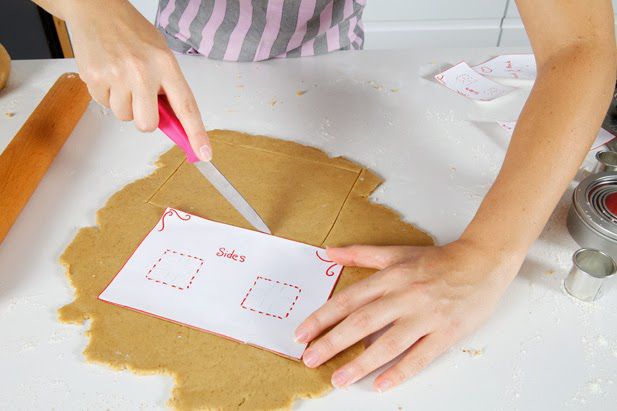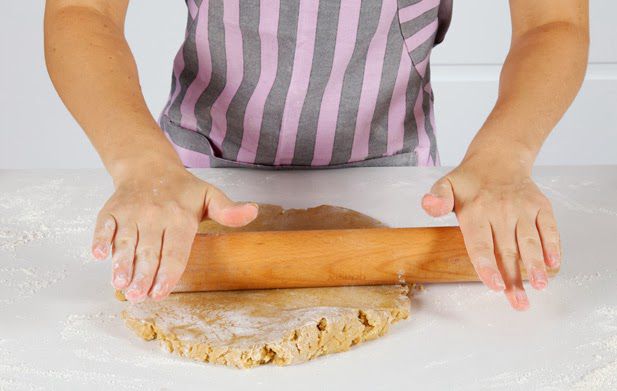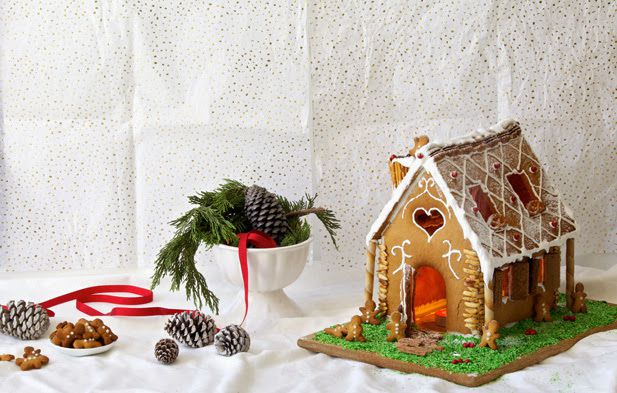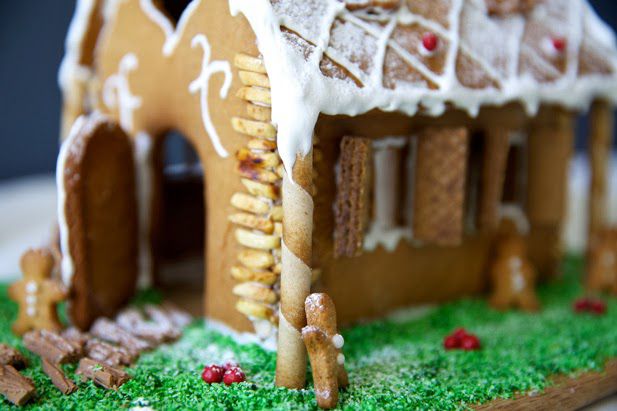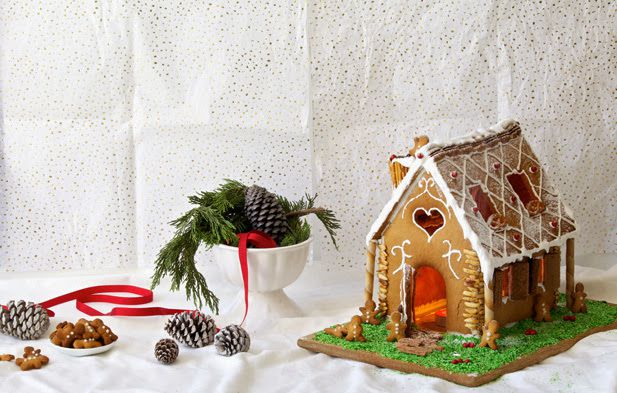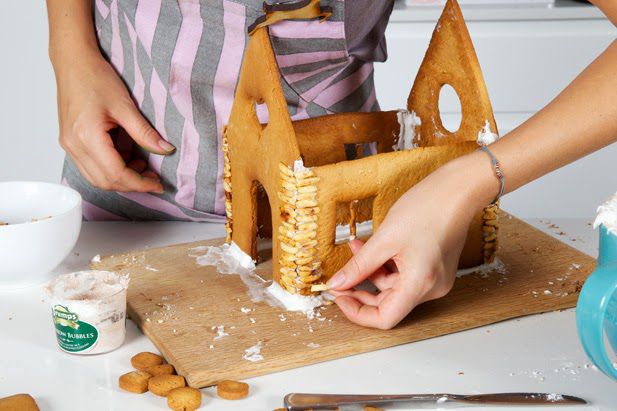 Remember a fairy tale about a gingerbread house?
Hansel and Gretel found an amazing gingerbread house, decorated with candied nuts and gumdrops. Follow our directions how to create an eatable house.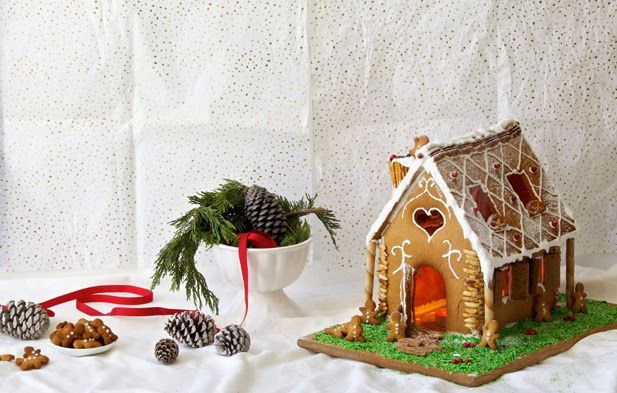 Ingredients for base
Honey 100 g
Sugar 50 g
Butter 50-60 g
Vanilla sugar 1 tea spoons
Ground cloves, cardamom, cinnamon - small pinch
1 Egg
Plain flour 250-280 g
Baking powder 1 teaspoon
For glaze:
One egg white
Sugar powder 0,5 glass
Lemon juice 1 tablespoon
For decoration:
Multi-colored jelly beans
Directions
Put honey, sugar, vanilla sugar and butter in a small saucepan. Heat constantly stirring until the mixture is smooth.
Remove from heat and cool. Add spices, egg and stir well. Mix flour with baking powder and add it in honey mixture. Knead the dough, roll it into a ball and leave in a fridge on two hours.
Prepare and cut piece-parts from paper. For gingerbread house you will need:
·         two pieces of 11 to 12 centimeters for roof. 
·         two pieces of 10 to 6,5 centimeters for side walls.
·         two pieces of 10 to 14 centimeters for facade (the height of the wall should be 6,5 cm).
·         tube for house, could be made of dough.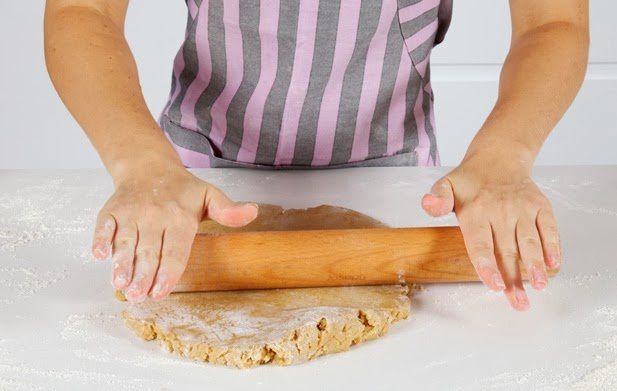 Roll out the dough into a thick layer of 0,5-0,8 mm and cut out the parts of the lodge from the dough. Put the parchment paper on baking tray and lay out the work-pieces on it. Sprinkle them with baking powder and bake during 10-12 minutes.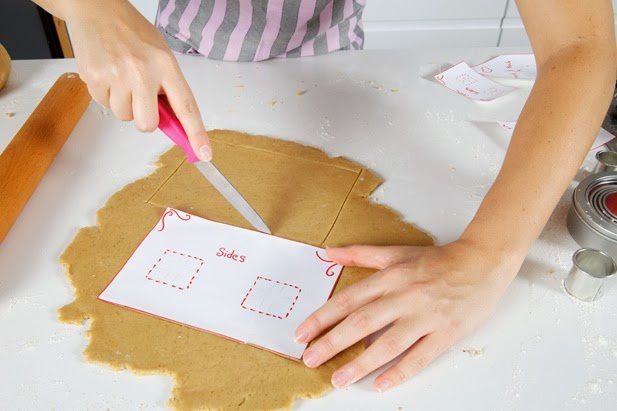 After work-pieces are ready you can cut out windows and a door.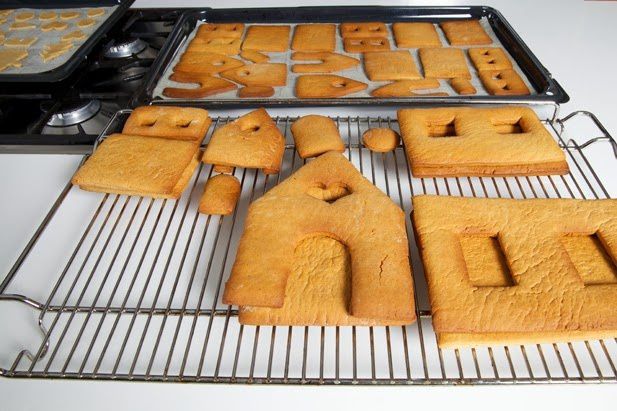 How to prepare glaze. Shake one chilled egg white slowly add 0,5 cup of powdered sugar and one tablespoon of squeezed lemon juice. 
Fill the pastry bag and draw the contours of the windows and door, draw the roof sprinkles.
After glaze fastens on work-pieces you can start to join the walls of a house. You can fix the details of a house with tooth picks, and then cover the corners with glaze. Once walls dry fix the roof panels on.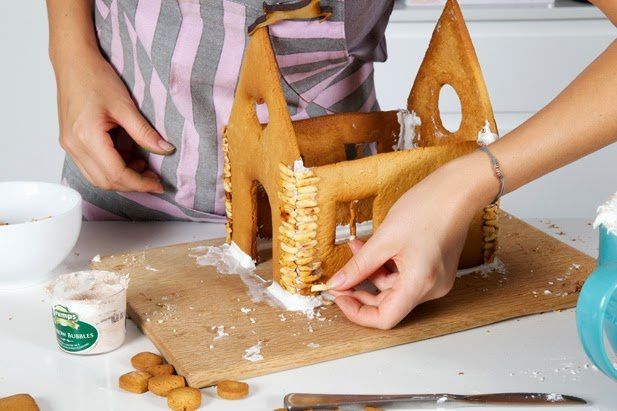 Your children would be happy to decorate the house with gumdrops, waffles and candies. After you make decorations leave house to dry completely, ideally overnight.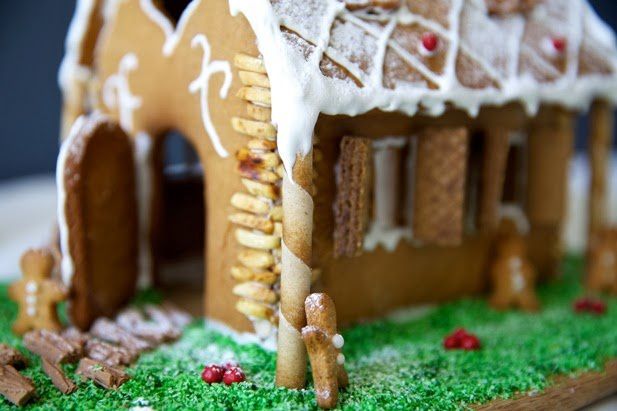 Link for pictures which were used in this article: https://www.yuppiechef.com