Watercolor Flower Card
November 11, 2016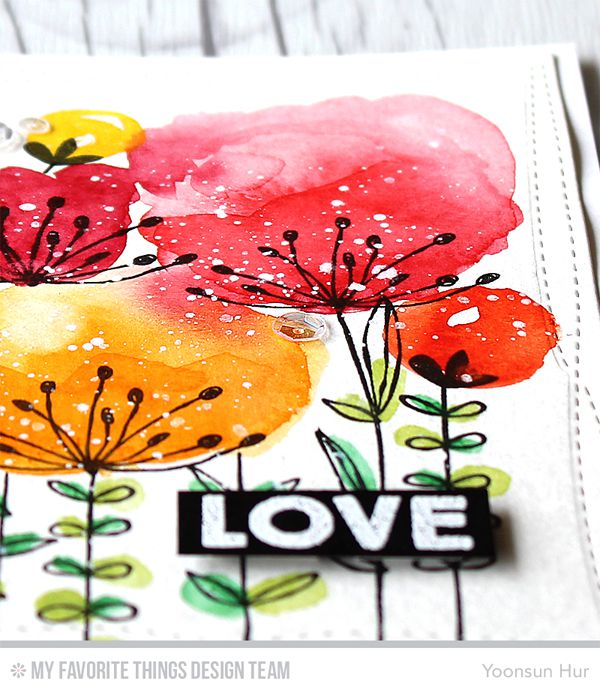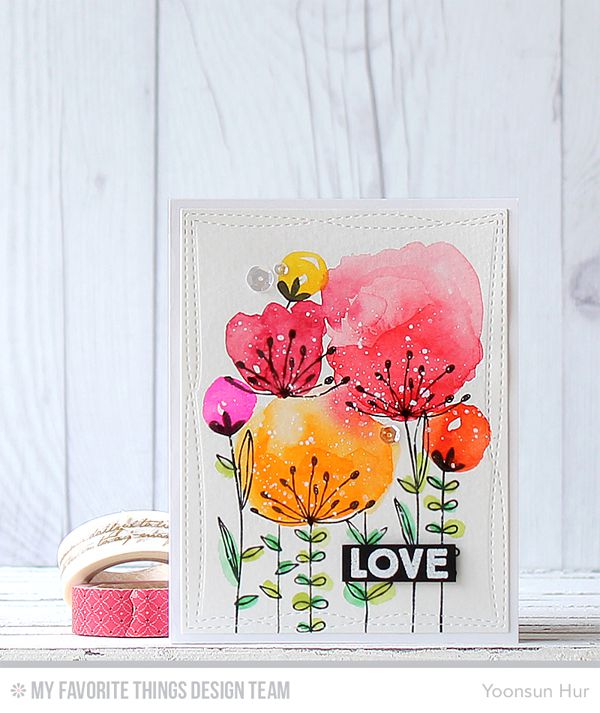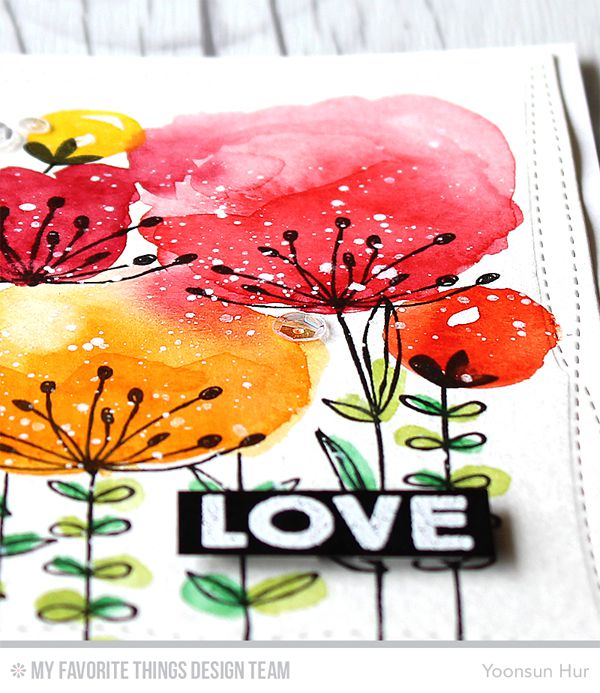 This card definitely will be a good present for somebody you love. It's super easy and a great idea of cardmaking.
You will need:
- a A2 size white card base
- a watercolor paper
- big paint brush
- watercolor paints ( I have SinHan brand)
- cup of water
- a sketched blooms set
- a wanky stitched rectangle STAX Die-namics
- a So Much Love Set
- embossing ink,white heat embossed
- pigment ink
- ink splatters and color sequins
Lets get started
1. Take a watercolor paper and the Sketchef Blooms set. I bought my at My Favorite Things (link is below). I have also bought there a Wanky Stitched Rectangle STAX Die-namics and a So Mich Love Set. I stamped the flower stalks from my Sketched Blooms Set onto watercolor paper using black pigment ink. I decided my card will have 6 flowers. I had put 3 of the highest on the both ends of a card, 3 medium in the center.
2. Then I wet my watercolor paper with a clean water as I want my colors to follow this water flow. I started with red color. I did this random, with no shapes as I want to do it. Just got something look like a huge rosebuds. Next I blended red with orange to hide the borders between flowers.
3. All next 4 flowers I used yellow, red and pink colors and colored them as well.
4. I have trimmed the watercolored paper with a Wanky Stitched Rectangle STAX Die-namics (the link as I promised before - mftstamps.com)
5. I also got colored the basics and leafs. I mixed dark green with light green to give the leafs finished view.
6. It looks good but seems to be unfinished. My word "Love" from So Much Love set (link I've already gave you from above) would be great decision for my finish. The embossing ink with a white heat embossed helped me.
7. I mounted as shown to A2 size white card base. My final touches were to add some opaque white ink splatters and clear sequins.