Hello everyone!
Summer is coming very soon and I already started thinking about my new outfits. One of the most common pieces in every girl's summer wardrobe is a pair of denim shorts. As for me and the girls I know it was always a struggle to find a perfect pair of jeans or shorts. Too big, too tight, too uncomfortable, wrong color – we have to deal with those problems every time we do shopping. How pleased we are when finding the perfect pair of jeans! And how disappointed we are when it is ripping… But there is no need to cry! I have prepared a DIY tutorial on how to transform old jeans into shorts.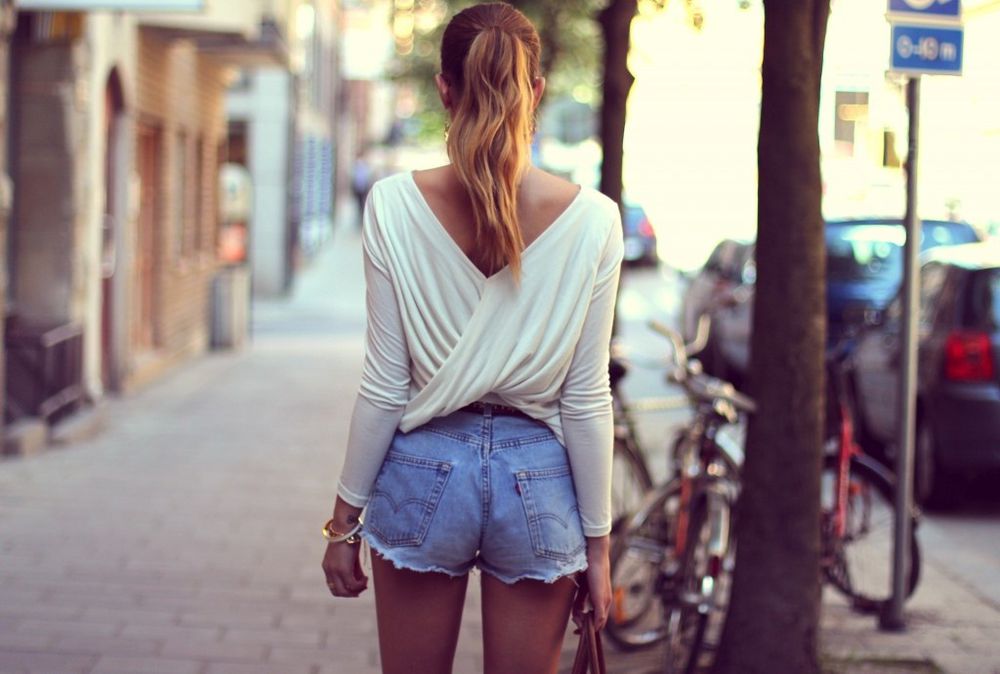 Here's what you will need:

- A pair of jeans
- Scissors
- Ruler and soap
Step 1 - LENGHT
Choose the length of the shorts. Try your jeans on and decide what length you want. IMPORTANT: it is better to make the length longer at first and cut more later, if there such need, than cut it too short from the beginning.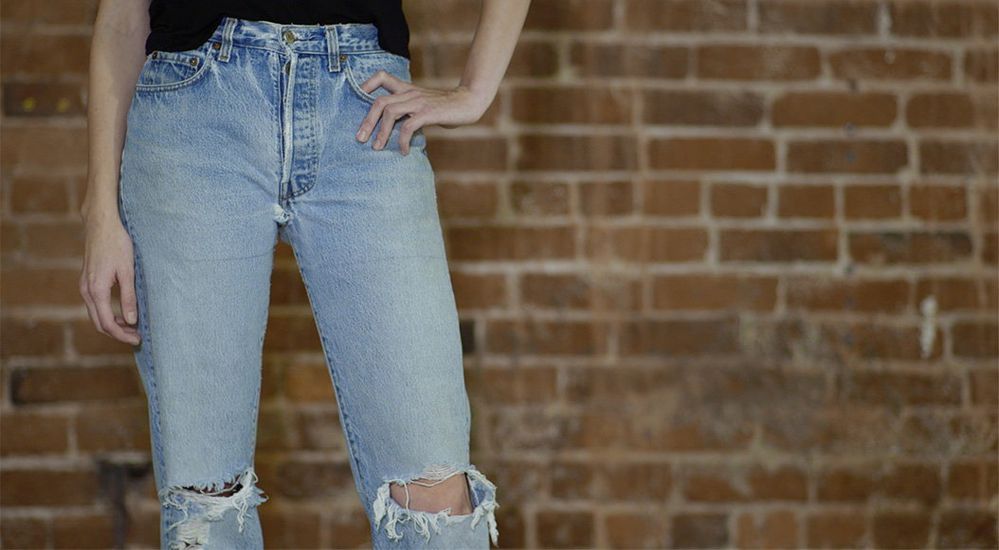 Step 2 – MARK THE LINE

Put the jeans on the table and mark it with the ruler and soap. We are using soap so than we can wash away the line. TIP: you can make a few length lines.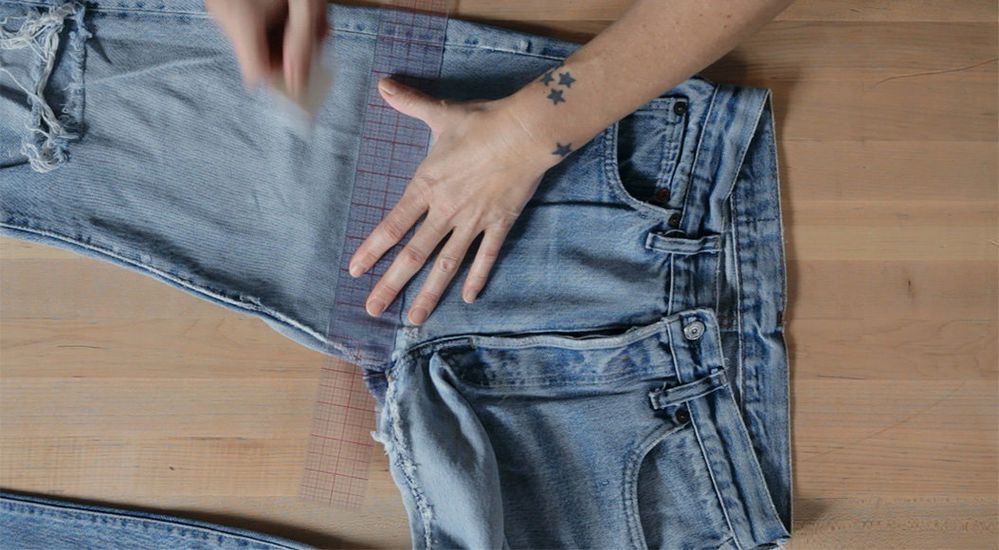 Step 3 - CUT
Cut them off! Cut the longest length first then try them on and figure whether you need to cut more or it is perfect like that. Cut more it you need.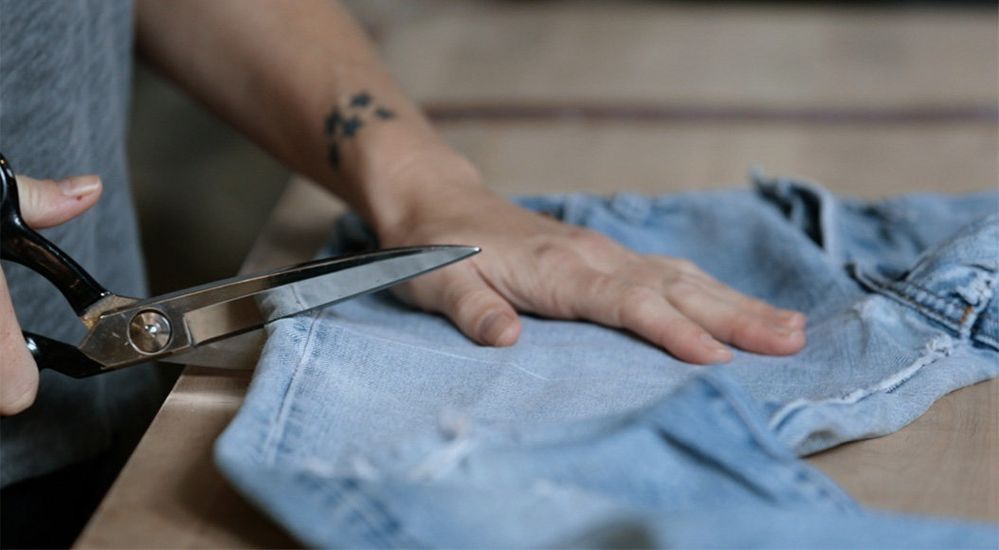 Step 4 - TEAR

Slightly tear off the edges. Do not overdo it, always try them on to see if you are satisfied with the result.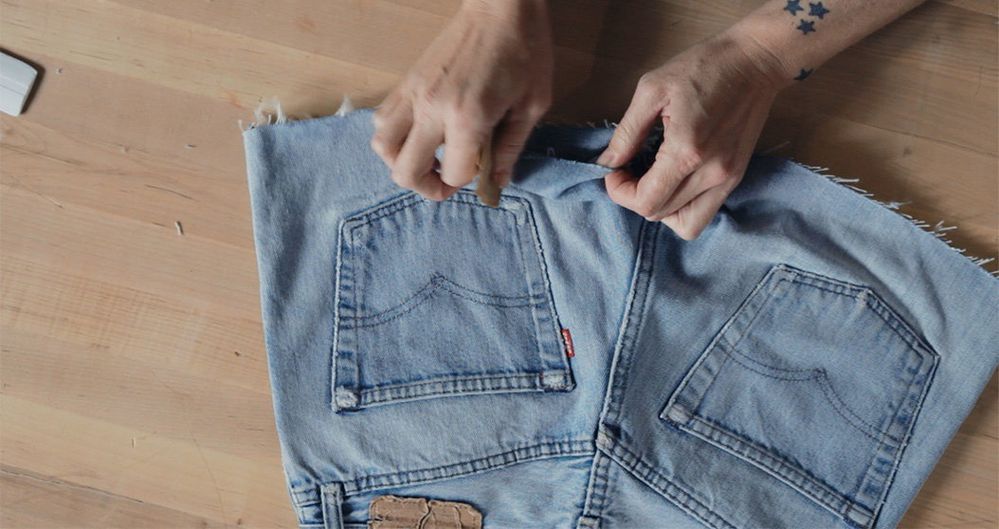 Step 5 – FINISHING UP
Wash your shorts in the washing machine to finalize the look.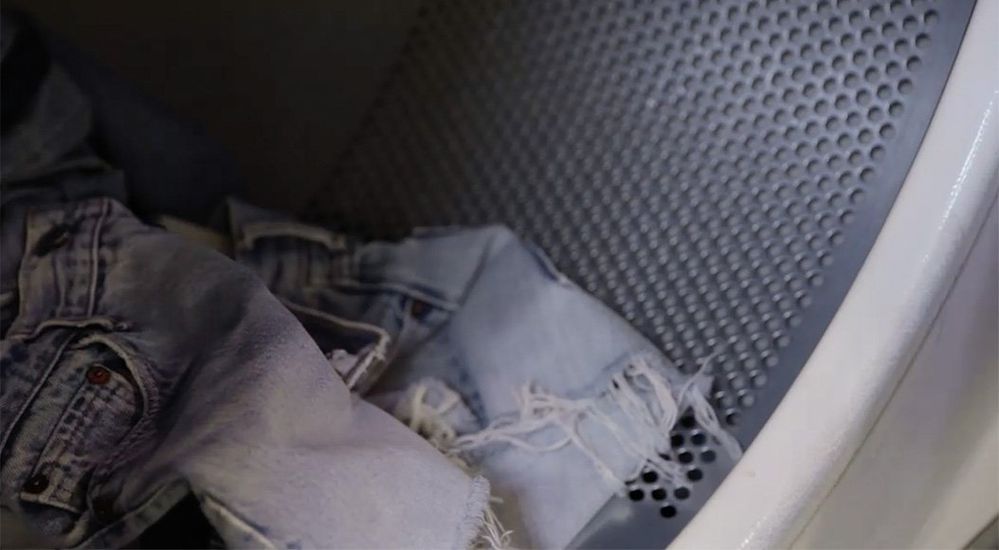 Step 6 – ENJOY

Here you go! Your old damaged pair of jeans just got a new life! Now there is no need to worry because you are sure that you are going to be comfortable in them.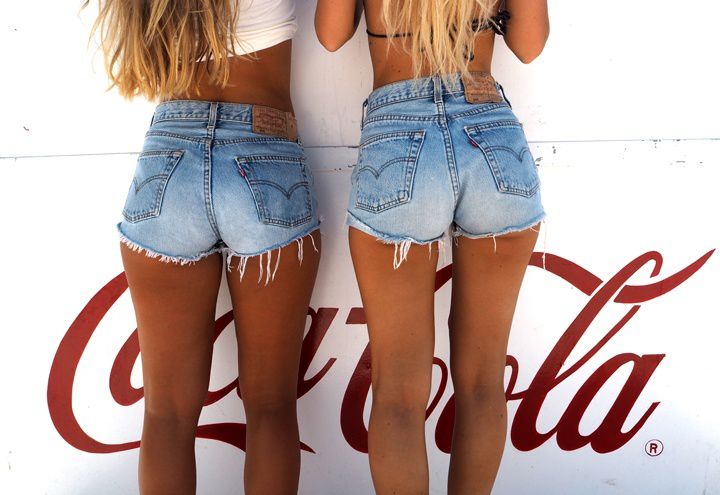 If you love designing your clothes as much as I do you can also cut a few holes, add some beads or color it is up to you.

Like and comment this post if you would like to see more tutorials on how to decorate your shorts or jeans.
Thanks for being with me ♥
Source: levi.com, manrepeller.com, pinterest.com