DIY Metallic Pink Bunny Sweater
April 19, 2017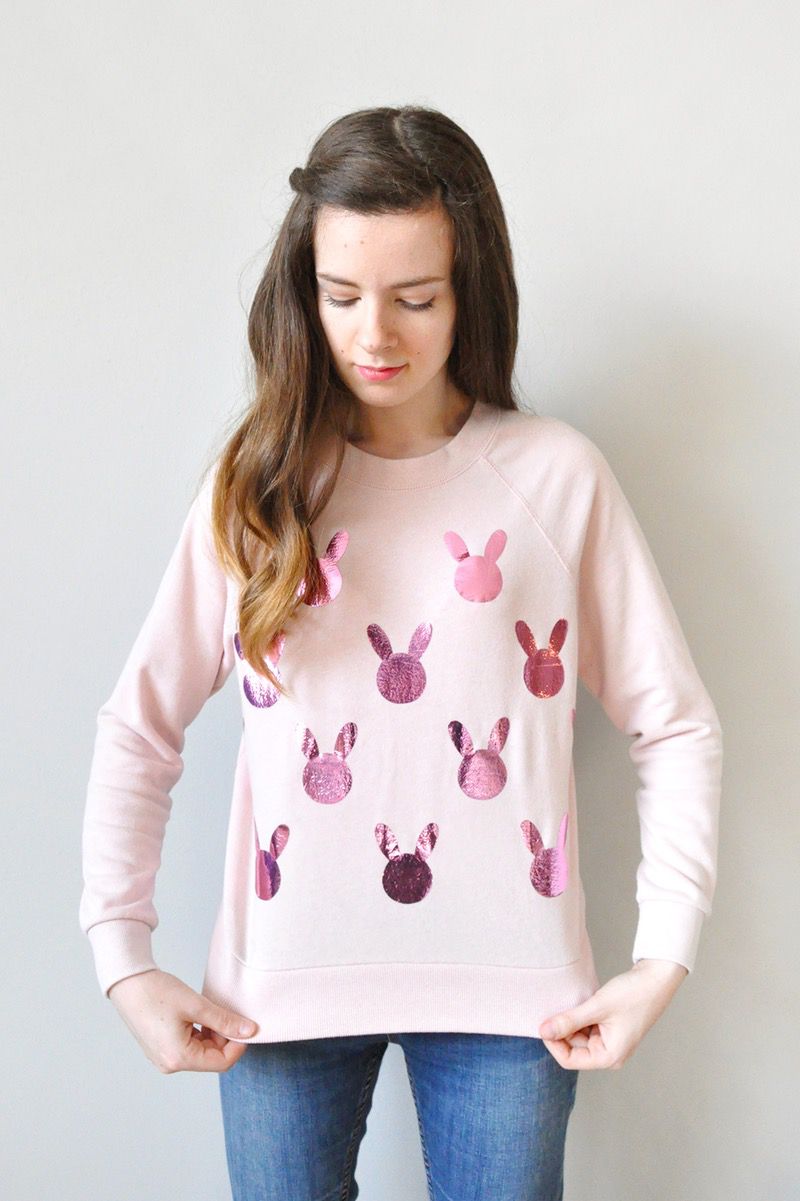 Hello guys!
Last weekend we all were celebrating Easter. This year the date for the catholic and orthodox Easter were the same, which made the holiday spirit even stronger, because we all have friends all around the world, right? I hope you all got a great time with your families and friends.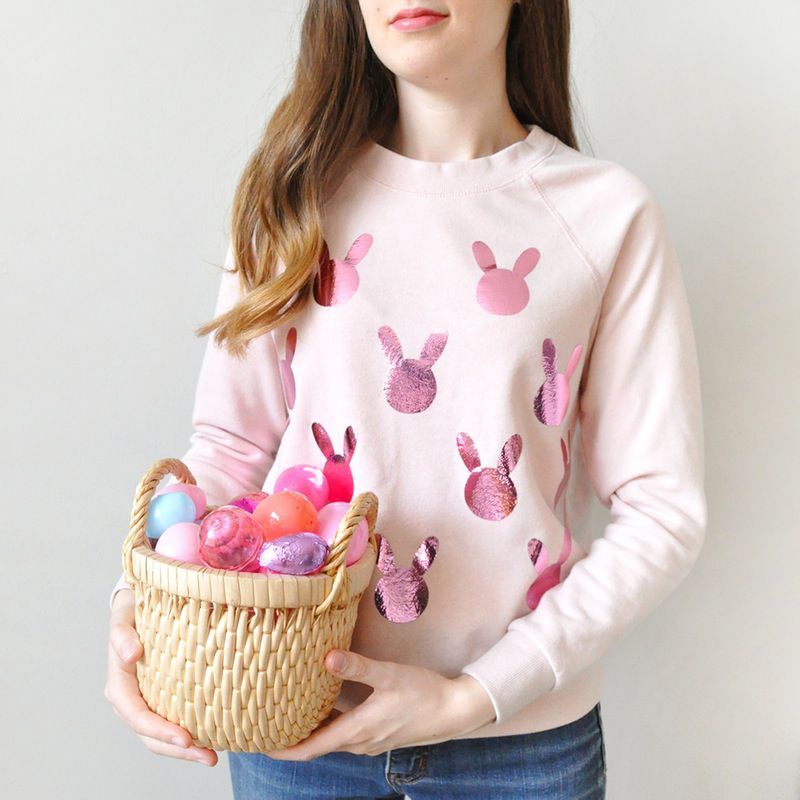 Imbued with a festive mood I decided to share this cool tutorial on how to make Metallic Pink Bunny Sweater. It looks cool and will be good not only for the holidays but for everyday outfits (or pajamas).
Here is what you will need:
- plain sweatshirt
- mylar
- scissors
- iron-on adhesive
- pencil
- iron
- ironing board
- press cloth
- bunny template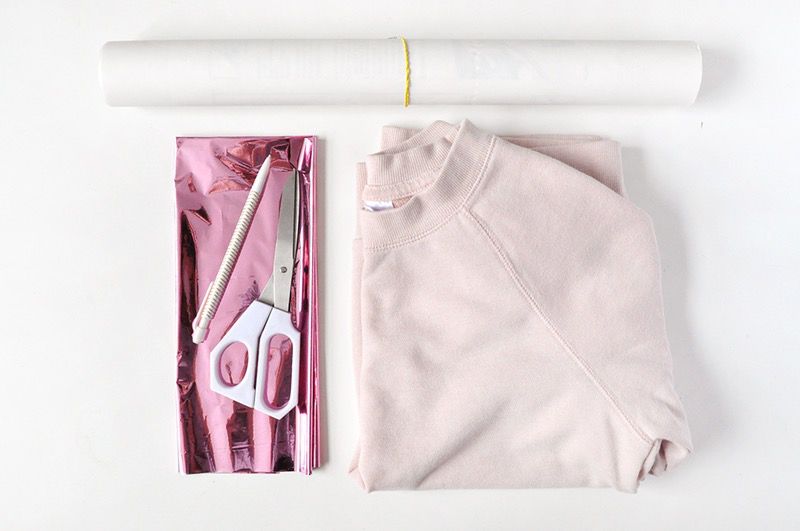 Step 1
Prepare the ironing board and lay a piece of mylar on it with the colored side down. Cut a piece of permanent iron-on adhesive a little bit smaller than mylar and lay it on top of the mylar with the paper side up. Following the instructions on your adhesive press it with the iron.
Step 2
Print and cut the bunny template. Imprint it onto the iron-on adhesive paper side.
Step 3
After cutting the shapes, peel the paper backing off of the mylar, leaving just the adhesive.
Step 4
Lay down your sweatshirt. Arrange the position of your bunnies on it to see how it will look like. Use a ruler if needed and mark the places so you will not be lost later.
Step 5
Now it is a time for the most important part. Place a press cloth on top of the shapes and press your sweatshirt with the iron. Be careful and don't forget to follow the instructions on your adhesive.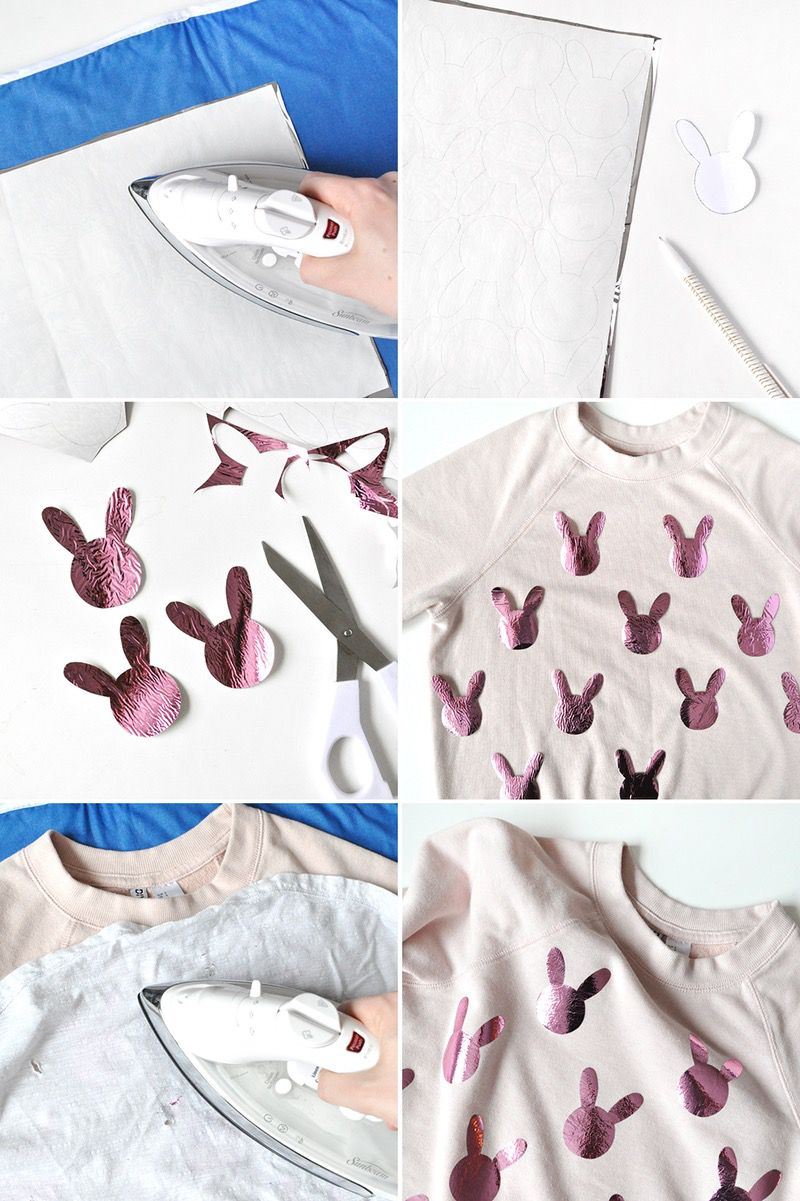 Step 6
Repeat all the steps to decorate the back of your shirt or just leave it with only the front done.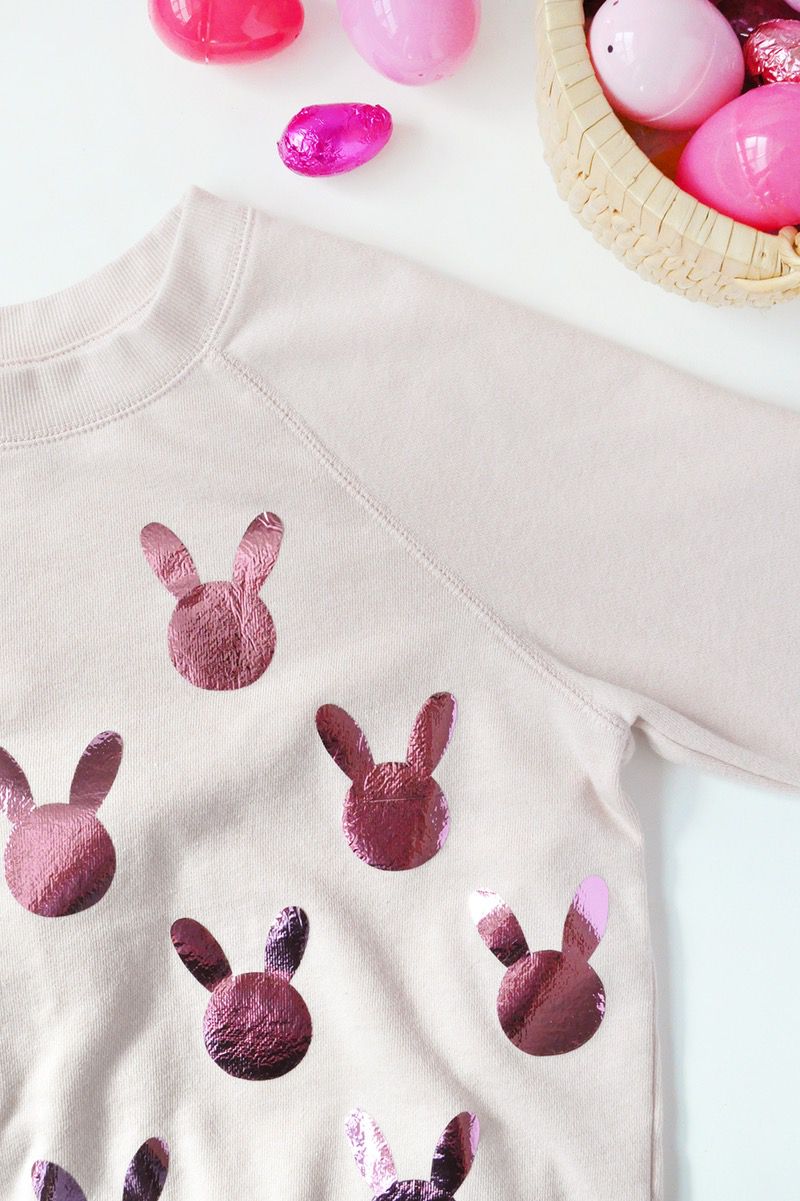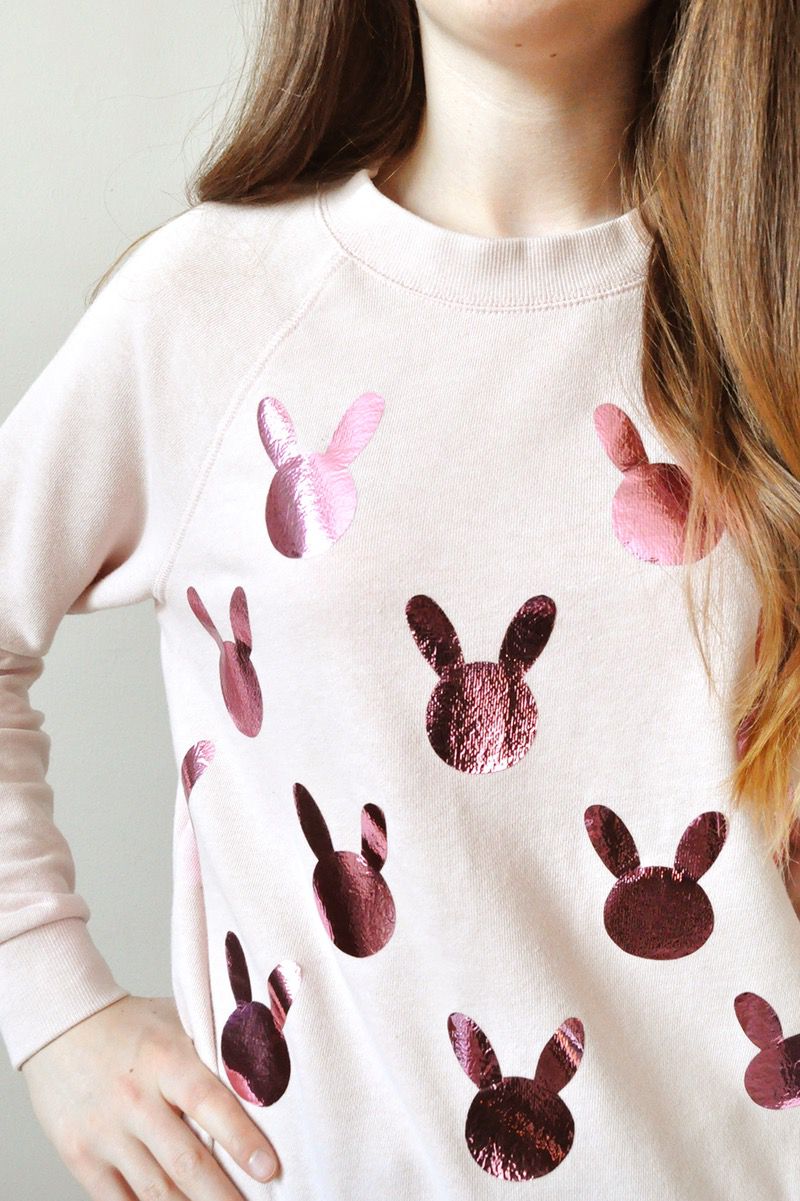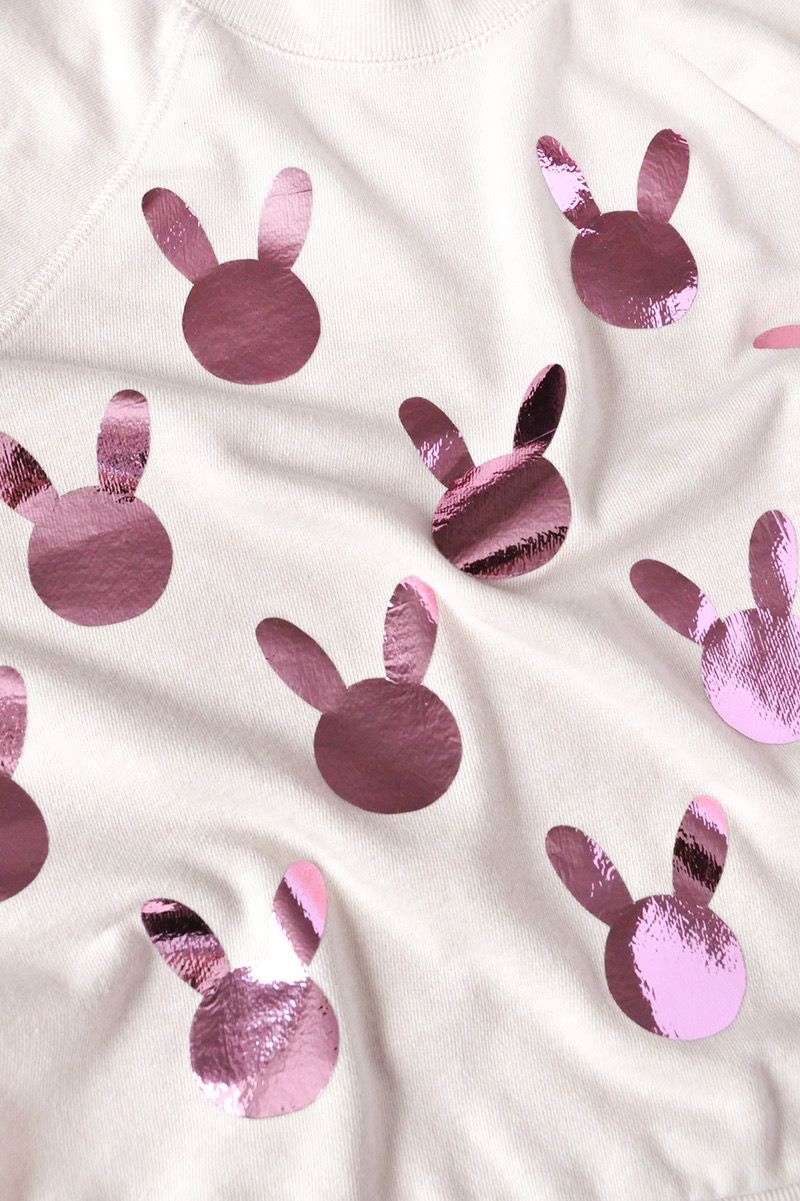 Voila! Now this sweatshirt looks so fancy. This one will be a great present for your friend and will be especially amazing for the kids! Attention, you might fall in love with it and keep it! Looks super nice and so easy to do. Enjoy!
Source: www.brit.co