DIY Lip Printed Scarf
May 19, 2017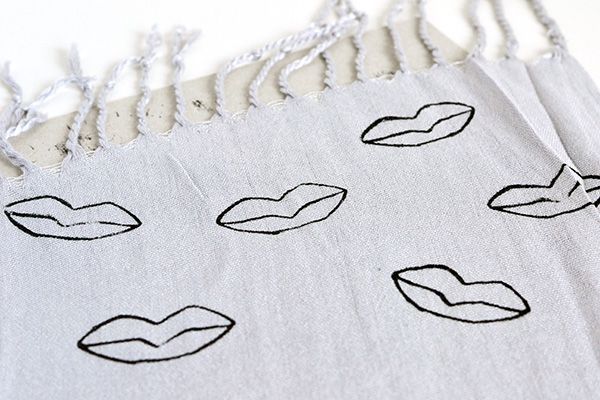 Good evening!
I have been looking for the lip printed items for so long that I don't even remember when it all began. The thing is I have never got anything from the store simply because there are no items with a good quality of the material or with a decent lip print. I was searching and searching and after a while I got so busy with school and work that I just forgot all about it. And a few days ago I found this amazing and yet so simple idea on how to make your own lip print! Take out your scarves, t-shirts or blouses and let's start.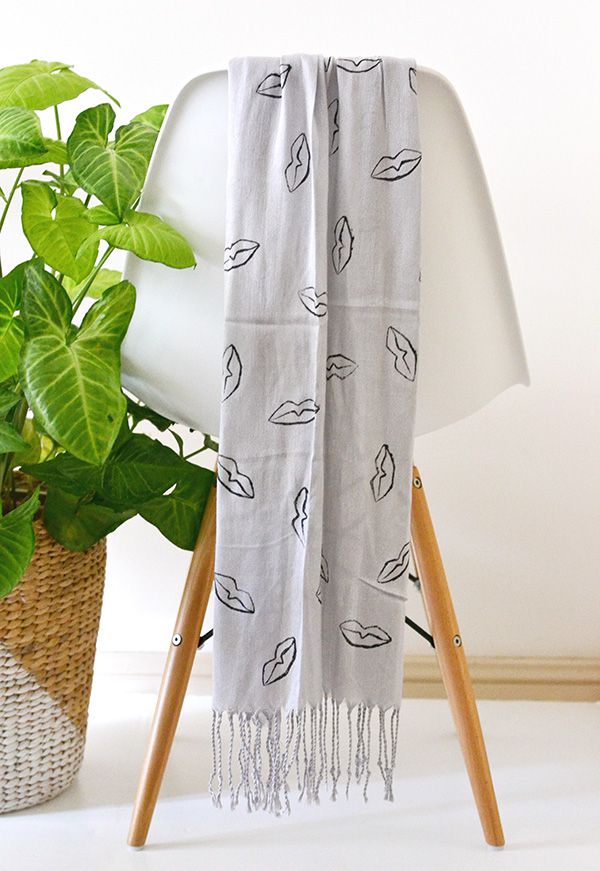 Supplies:
- A scarf
- A toilet paper roll
- Black fabric paint
- Scissors
- Glue/tape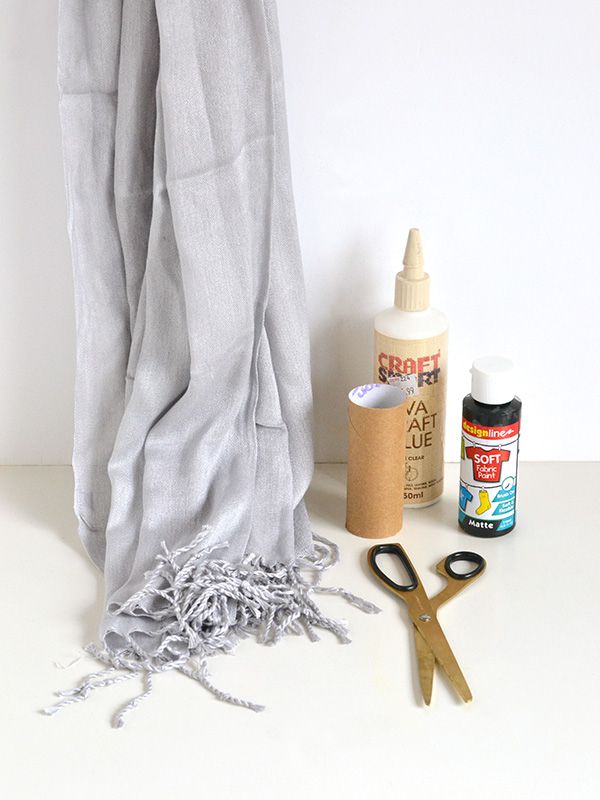 Step 1
Squash your toilet roll flat and then cut it in half.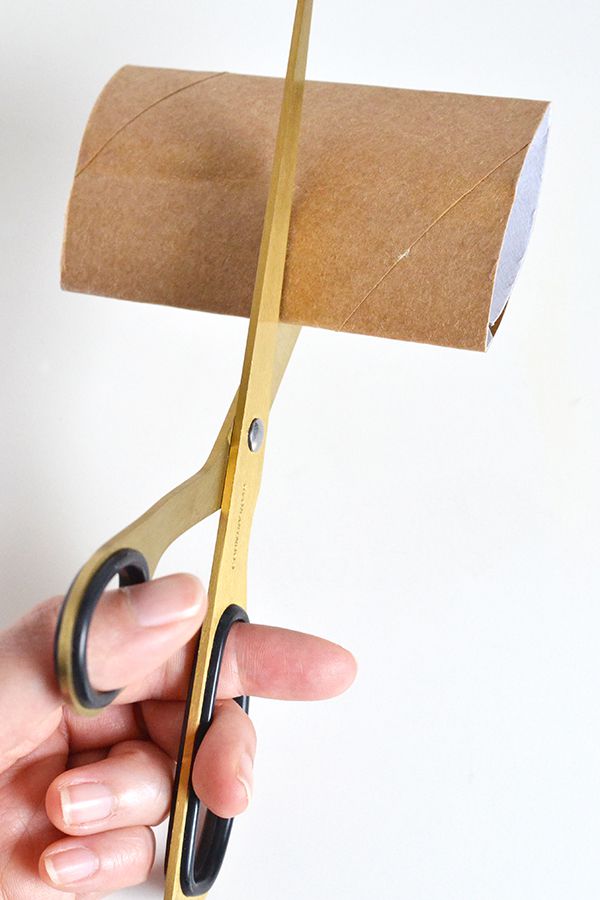 Step 2
On one half of the toilet roll, pinch the top so that it forms a lip shape.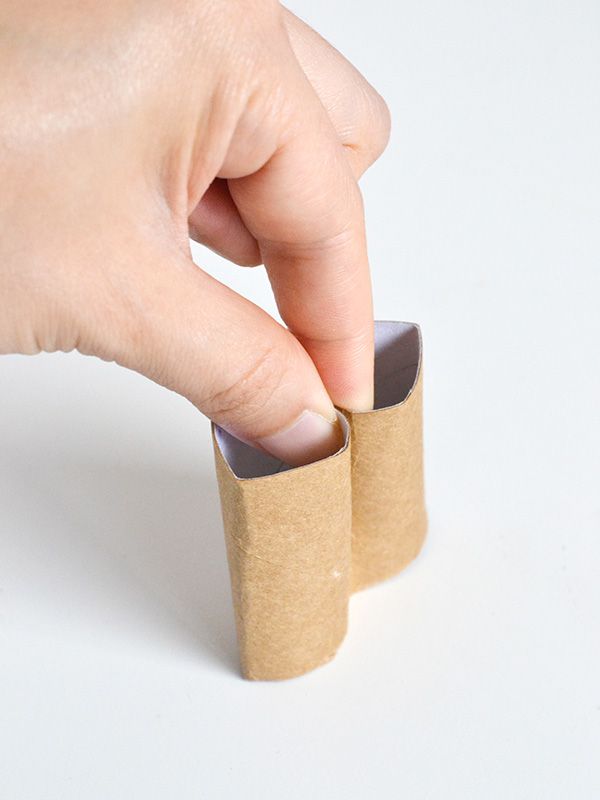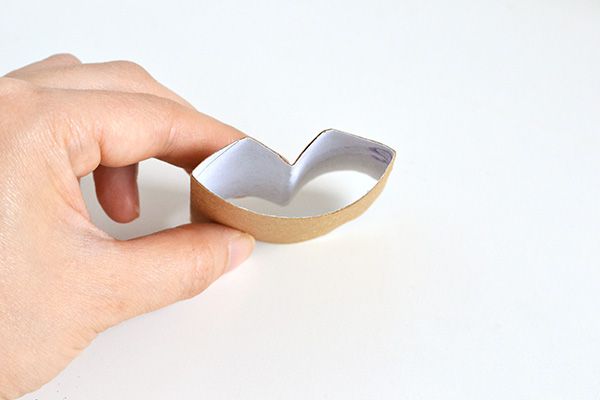 Step 3
Cut a piece from the other half of the toilet roll and then insert it into the lip shape you created in Step 2. This piece will be the line that divides the top and bottom lips on your lip stamp. Make sure the inserted piece is flush with the rest of the lip shape and then fix it in place using glue or tape so that it doesn't move while you're stamping.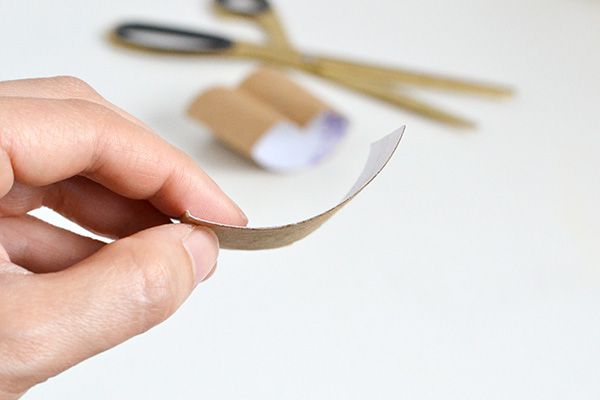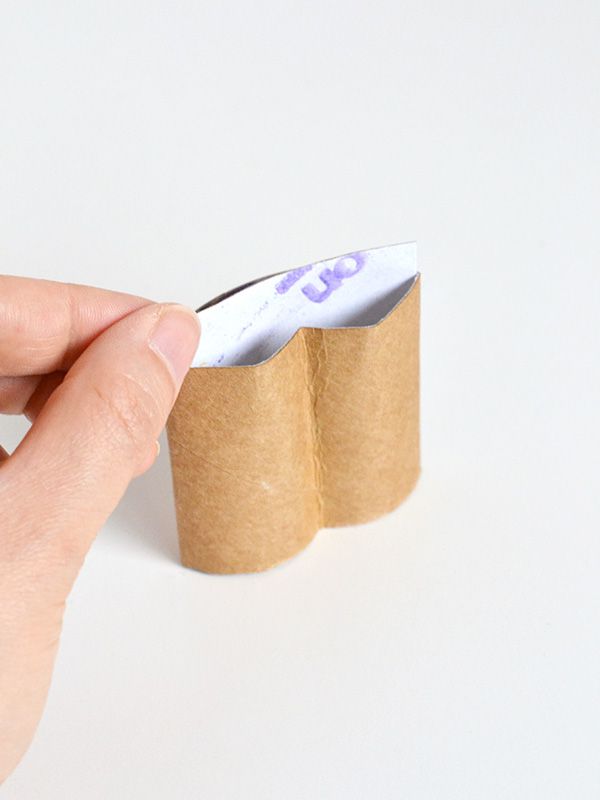 Step 4
Give your scarf a good wash and iron to prep it for painting. Then lay it flat and place a piece of cardboard underneath it to protect your work surface. Dip your lip stamp into black paint and start stamping it randomly all over the scarf.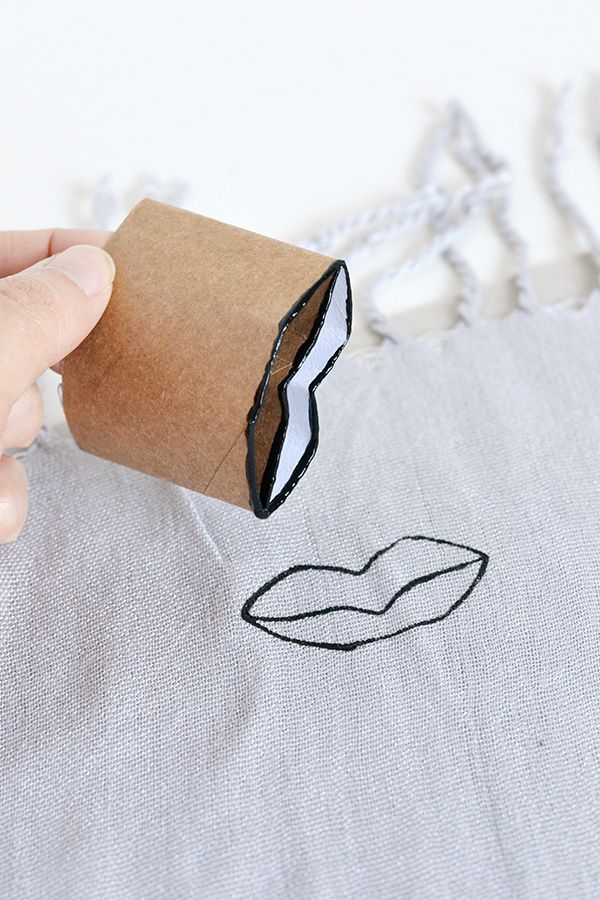 Step 5
Once you have done printing leave your scarf for 24+ hours for the paint to dry. Then iron it and you are all set.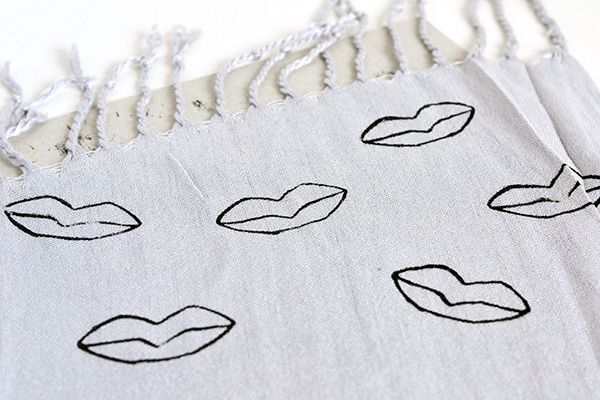 Voila! Like any kind of stamp, this one lends itself to all sorts of uses, so go nuts and be creative! You could stamp lips on a shirt like I'd originally intended, on cushions, on a wall hanging or anything else you'd like to decorate. And it's very easy to mix up the colors to suit your decor or wardrobe – the sky is the limit! Enjoy!