DIY Vegetable Print Tote Bag
May 19, 2017
I have a lot of tote bags, and I love them! In fact, my drawers are filled with almost any color, pattern and size that you can imagine.
But, given that I throw everything in these bags when I go out the door, including gym clothes, glue for crafts and other items that I do not want anywhere near my food, I thought it was time to reserve a bag just for my Fresh fruits and vegetables. Click to grab a file to print and decorate your own bag!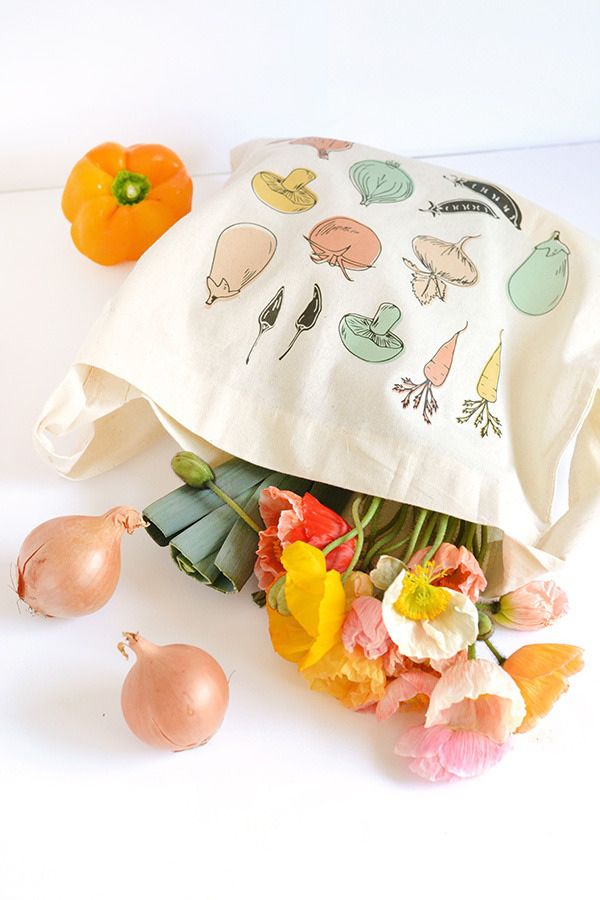 This DIY project is one of my favorite so far because it only takes up to 15-20 minutes to do and you can play with the patterns and designs. If you have your own idea about the picture for your tote bag instead of this vegetable one feel free to print it out and make your unique bag.
Supplies:
- Printable vegetable sketches
- Iron-on transfer paper
- Plain tote bag
- Scissors
- Iron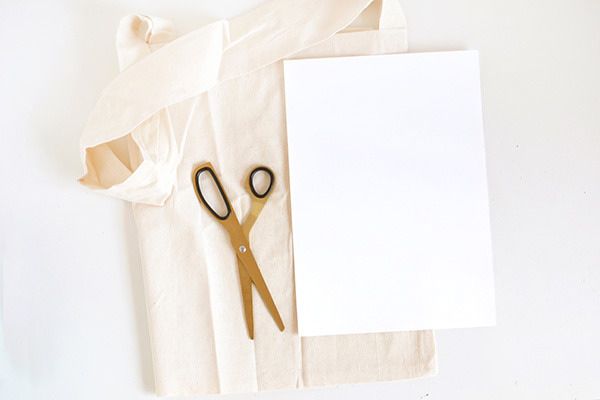 Step 1
Lay down your tote bag and iron it to clear the creases.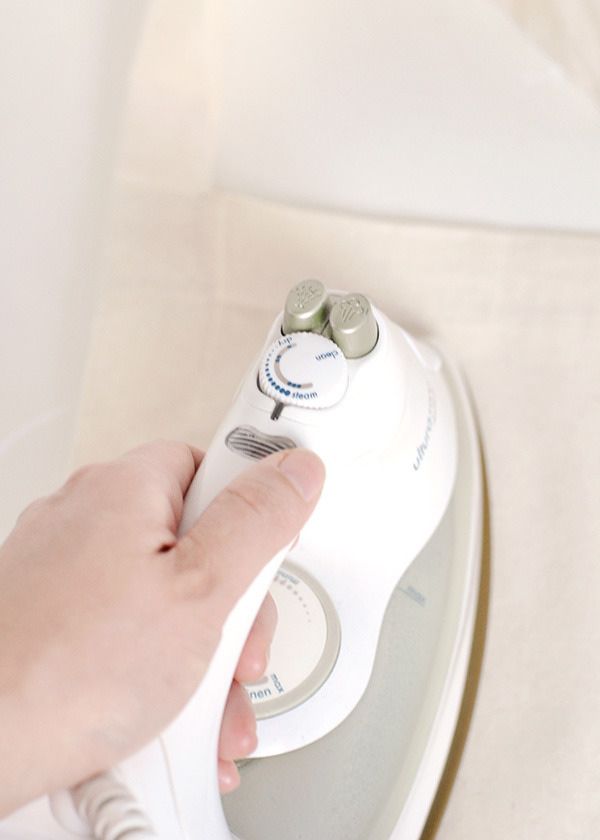 Step 2
Download the printable vegetable sketches and print them onto iron-on transfer paper. Cut around each one with a pair of scissors (leave a border of around 0.2 inches / 5mm around each sketch).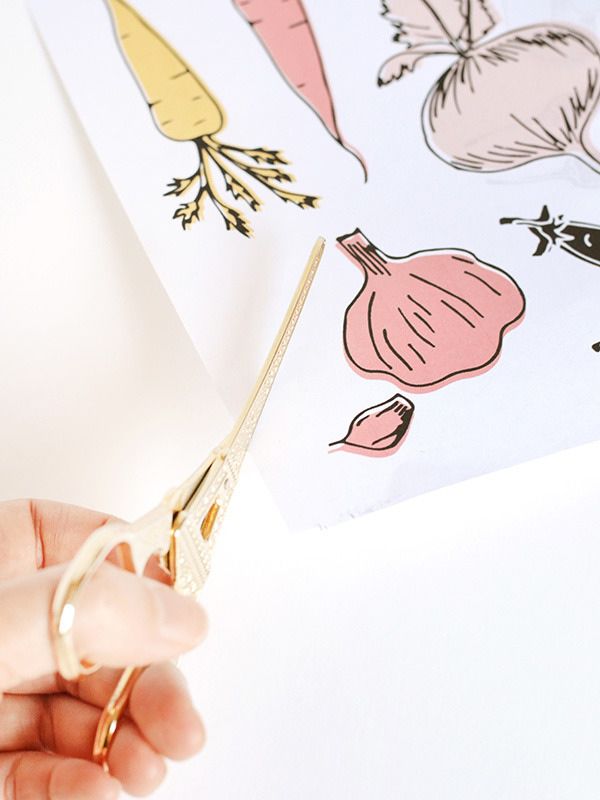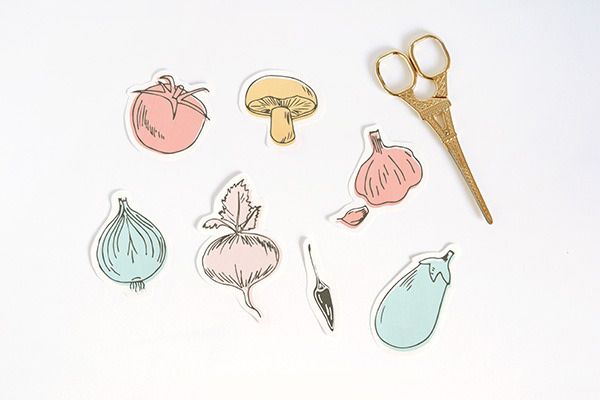 Step 3
Assemble your design by placing vegetable stickers on the tote bag then turn each of your vegetables face-down on your tote bag before ironing them in place.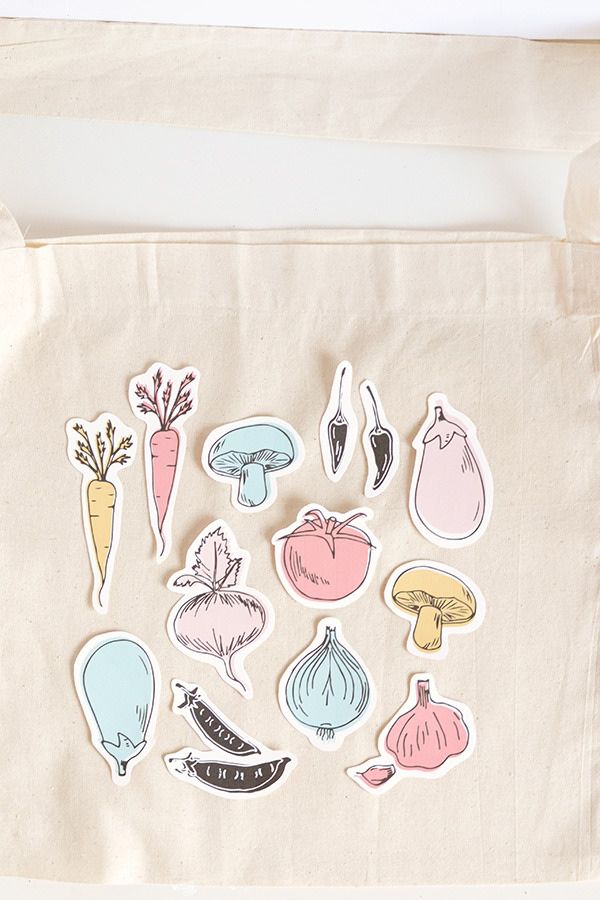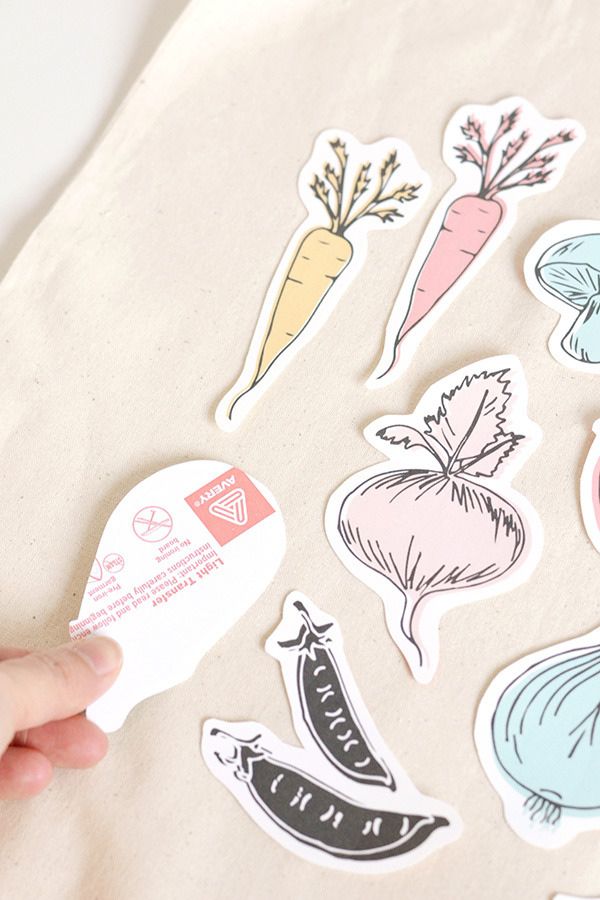 Step 4
Following the manufacturer's instructions on the iron-on transfer paper carefully start to iron your stickers onto the bag.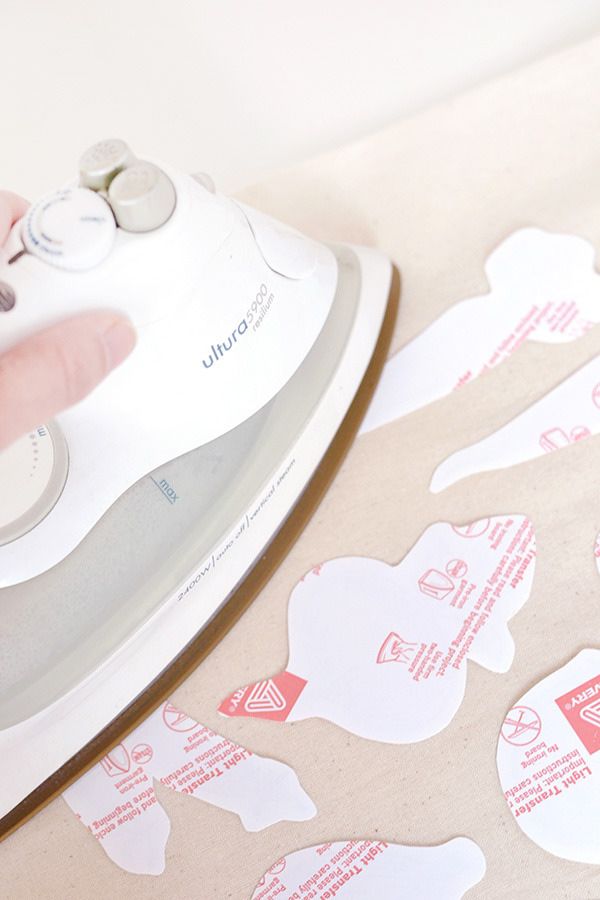 Step 5
Wait for the bag to cool, then remove the backing paper to reveal your printed tote bag.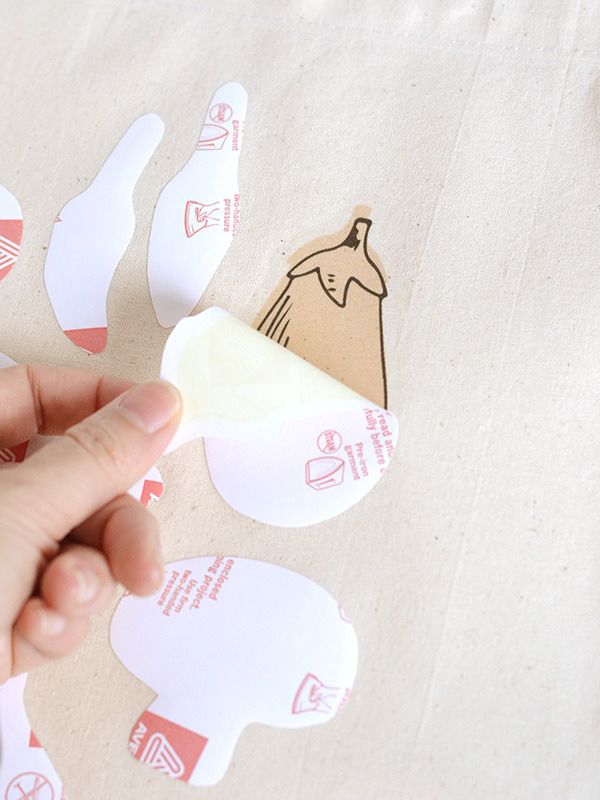 Voila! That is it! Not bad for a 15 minutes project, right? I am so in love with this one! After making it I was so satisfied and I decided to make one more for my mother and one for my little sister as well. I changed a size and a position on each tote so they would kind of look the same but different on the other side. And for sure will make more of those with different designs.