Bleach Dyed Chambray Dress
April 29, 2017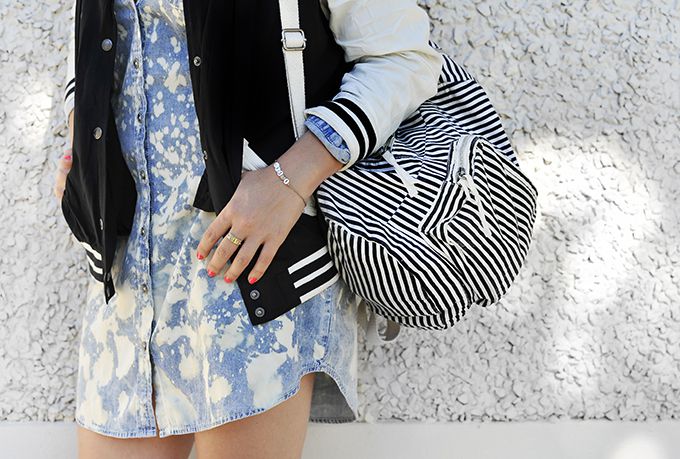 Hello ladies!
Rain, rain, go away because we all are so excited for the summer that is so soon! Now it is a perfect time to refresh your wardrobe. Oh no don't be scared I am not talking about spending tons of your savings on the new items, I am talking about refreshing some of the old clothes. Today we are doing to DIY Chambray Shirtdress with bleach.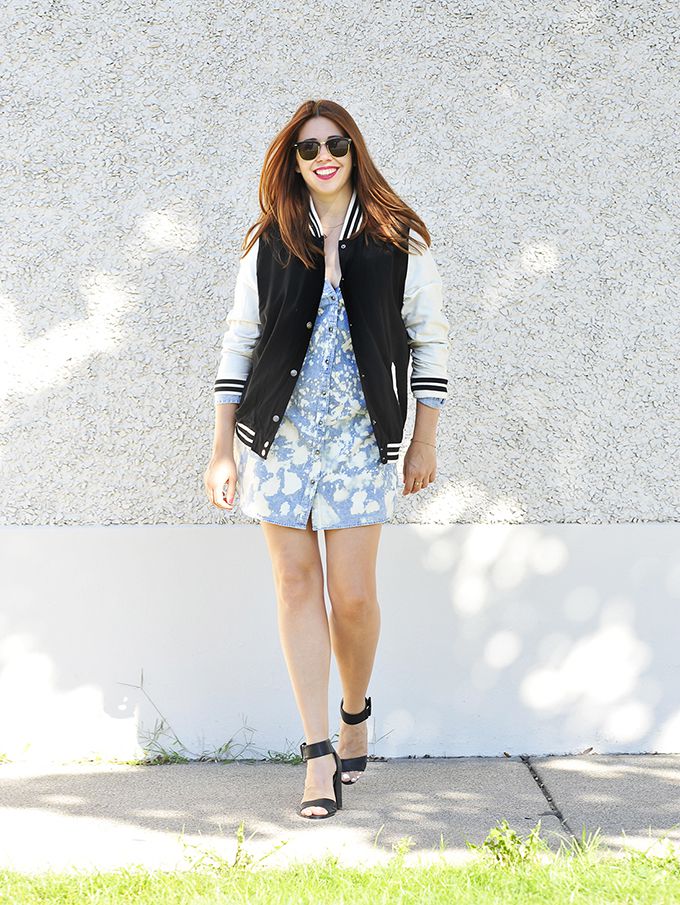 Here is what you will need:
- Chambray Shirtdress
- Paintbrush
- Bleach
- Glows
Not much of the supplies, right? Let's get started.
This DIY is very easy to do but first of all you need to prepare your working space. The most important part is to have a well-ventilated area because of the bleach chemicals. The best way is to do this outside but if not make sure you have enough fresh air. My mother suggested me to wear a mask while working with the bleach. Don't forget to wear the clothes that you won't regret to damage as the bleach can get on it. And also wear glows to not to ruin your manicure.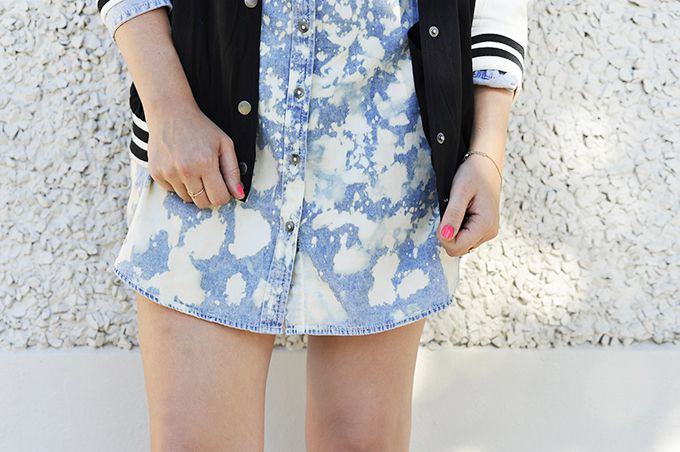 This is one of those DIYs where you can absolutely customize the design on your dress by adding more or less of the bleach. You may do this not only on the dress but other items as well.
Step 1
Cover the workspace so you won't damage it. Lay down the dress on it. You can also put some foil or plastic bags inside the dress to separate the front and back.
Step 2
Dip the brush into the bleach and splash it on the dress. Concentrate more towards the bottom. Don't add too much at first better to add more later if necessary.
Step 3
Leave the dress for around 30 minutes for the bleach to soak into the fabric and change its color to white.
Step 4
When front have dried flip the dress and do the same actions with its back. Take a final look at the dress and add more bleach if needed.
Step 5
Leave to dry for an hour then hand wash the dress. Let to dry then iron.

Voila! So easy, yet, so cool! This outfit will rock your summer. Enjoy!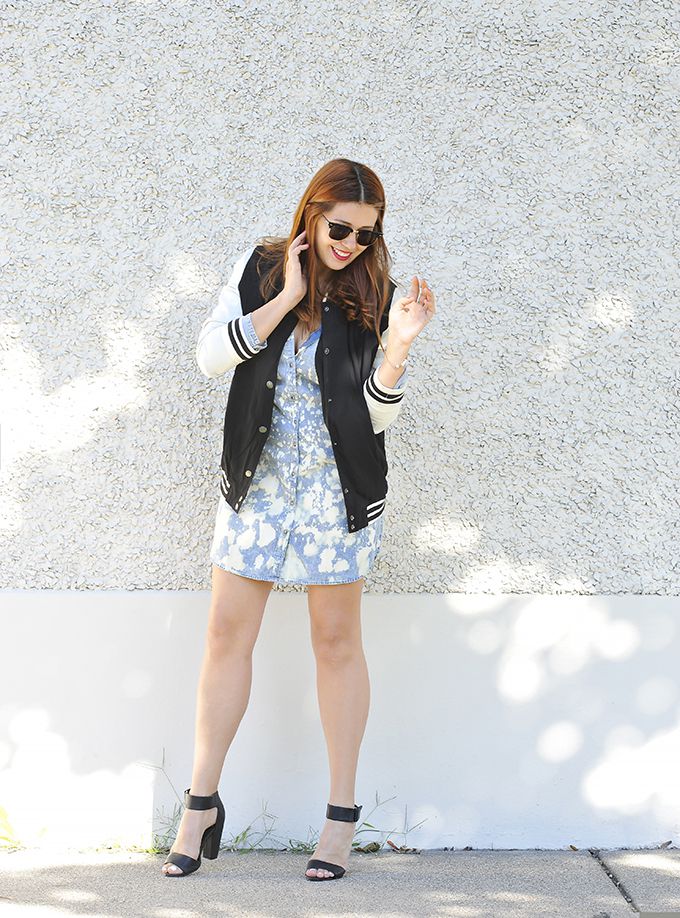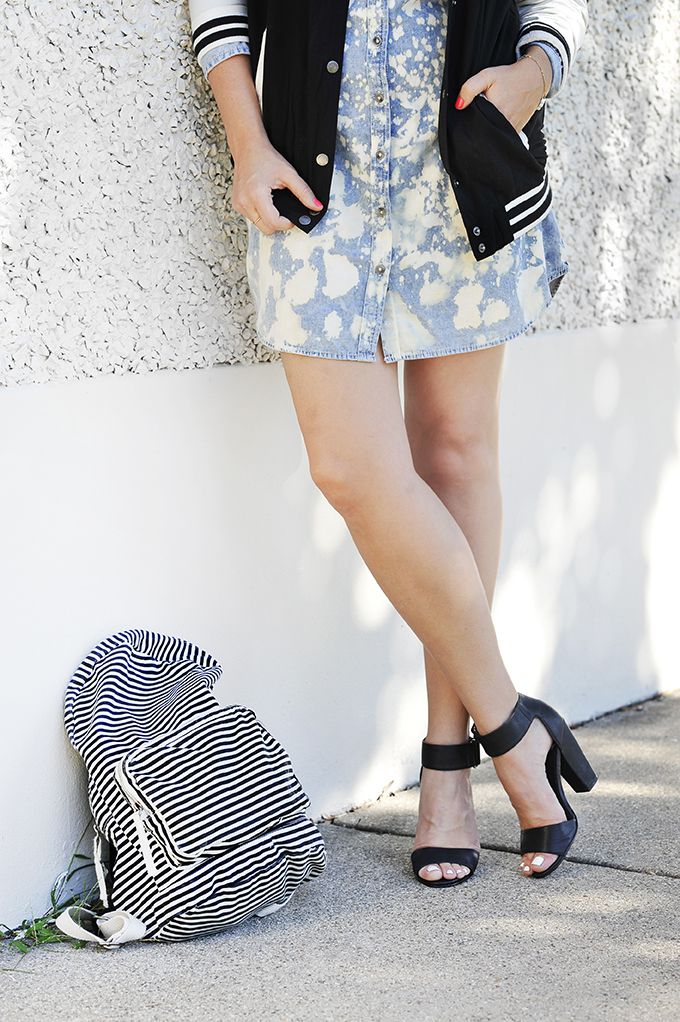 Source: ispydiy.com