QUICK DELICATE COCONUT COOKIES
October 29, 2016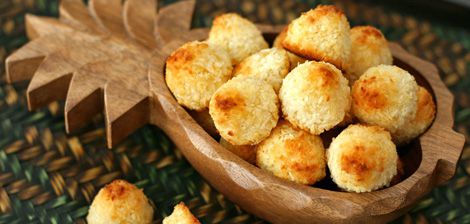 Do you want something sweet and very, very tasty? I have a great recipe of something very delicate, which fragrance just drives crazy, and taste is so delicate and light that it is impossible to stop and not to catch another sweet little thing.. I have found this recipe a long time ago and I've saved it for those, who is such a coconut fan as I am! To be honest, I love the smell and taste of coconut in everything - in pastries, yogurt, baked goods, decorative scented candles and even shampoos and creams ...
By the way, the cookies (or even cakes..you call them as you like), made according to this recipe, are so divine and melting in the mouth, that even if you can not call yourself a coconut lover, believe me, they will win your heart! And you will want to cook these treats again and again ... Especially because it will take you just a couple of minutes!
So, let's get started!)
You will need:
- 100 gr of flour
- 100 gr of sugar
- 200gr. of coconut flakes
- 2 pcs. of eggs
- 1 tsp of baking powder
So, now to the cooking:
Whisk the eggs with the sugar, add the coconut flakes and mix thoroughly. Then pour there the flour and baking powder and stir again.
Put the finished dough in the refrigerator for 30 minutes. After that, with wet hands, make the cookies out of the dough. Bake them in oven for about 15 minutes at 180 C. Bon appetit!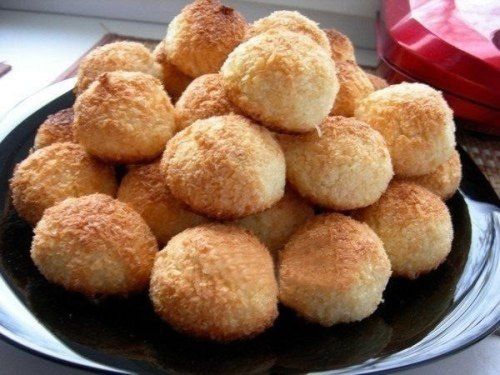 Photos by http://eda.ru/avtory/1813478?f...