"Salted Caramel" Sweets!
November 3, 2016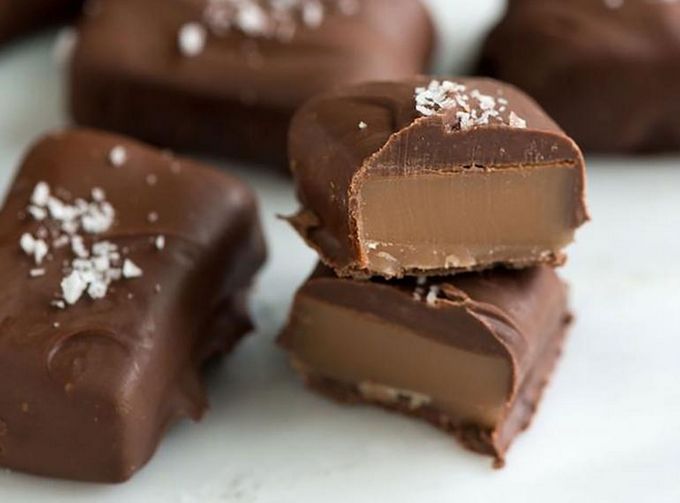 This seemingly unusual combination of sweet caramel and salt, lately has become  familiar and well-known almost to everybody. Now the are on the limelight all sorts of desserts, ice cream, cocktails, etc., in which these two ingredients are certainly mentioned next to each other!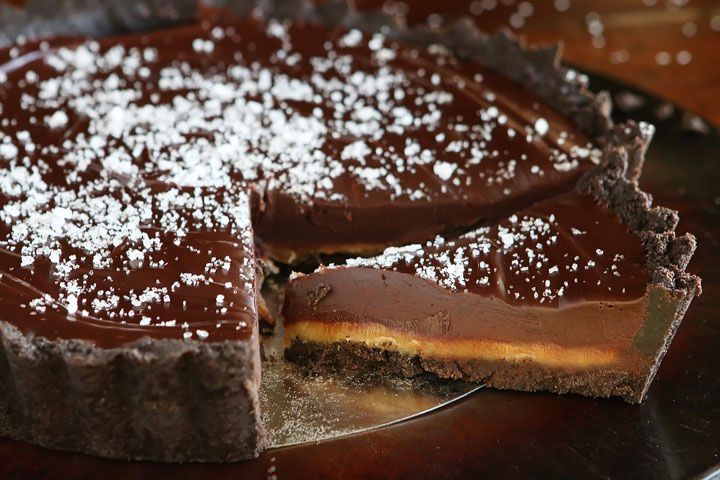 So, for fans of such a combination, or for beginners who haven't been lucky yet to try it, I have a delicious idea for which you will need:
⦁ 450 g of chocolate
⦁ 200 g of sugar
⦁ 140 g of butter
⦁ 120 ml of cream 35-40%
⦁ 60 ml of corn syrup
⦁ 3 tbsp of water
⦁ 0,5 tsp of coarse sea  salt
⦁ a little bit of vegetable oil
Cut butter into cubes and melt it together with cream by gas.
Mix corn syrup, water and sugar in another pot. Bring the mixture to a boil and cook for about a minute, so that the sugar is completely dissolved. Then you need to reduce heat and cook for 5-10 minutes, then pour the cream mixture there and cook  it duting the same time. 
Pour the caramel into a mold with parchment inside, which must be pre-greased. Leave the caramel for 3,5-4 hours to cool. After that remove it from the mold and cut into cubes. Leaving 75g of chocolate, melt the rest it together with butter, then add the pieces of the chocolate that you've left. Dip each caramel cube into chocolate and put on a flat surface.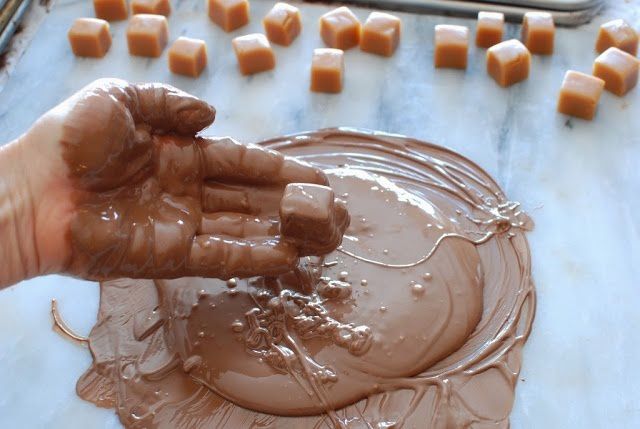 Sprinkle some salt on top and leave your sweets to solidify. Yummy! Bon Appetit!
Photos by  http://www.mtbkhna.com/?mod=ar... http://eva.ru/passport/67844/p... https://www.google.com.ua/url?...