How to knit a cardigan for a kid
March 31, 2017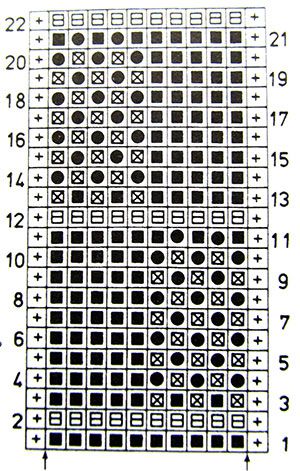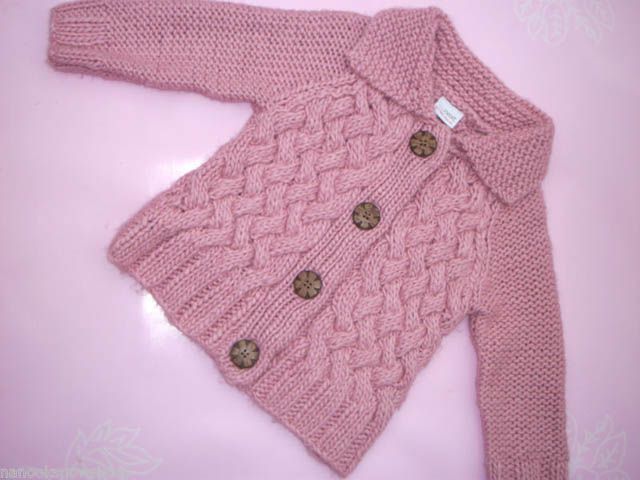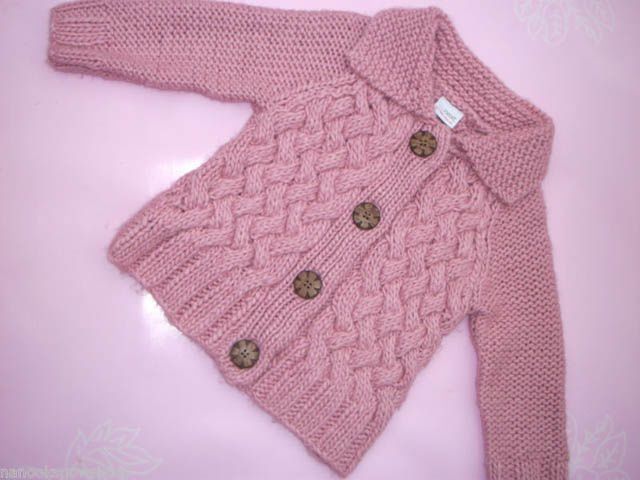 To knit this cardigan you will need:
4 skeins of semi-woolen yarn
knitting needles No. 6
4 medium-sized buttons
scheme of knitting
garner stitch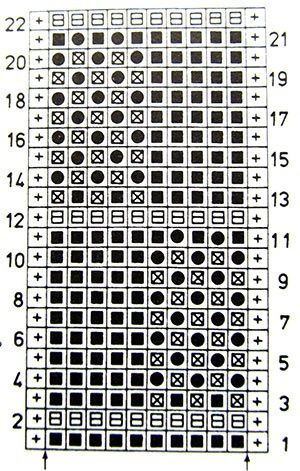 Directions:
How to knit the back of the cardigan:
Gain 47 loops and knit the first row with purl loops. Start knitting according to a pattern attached (begging from the third row on scheme).
After you knit 26 centimeters - close 5 loops, and close 5 loops at the begging of the next purl row. Now you have 37 loops in total. Knit 14 cm more and put your knitting aside. Note: do not close to loops.
Knitting of the right side:
Gain 28 loops. Knit the first row with purl loops, and continue according to the instructions:
·         Knit the first 6 loops by a garner stitch and continue knitting according to the scheme attached (beginning from a third row)
·         Knit 26 cm, close 5 loops and continue knitting. Now you have 23 loops on needles. When you reach 69th row you have to knit outside 2 loops together. Unfold the knitting and lay 6 loops aside on a straight pin.
·         Now continue knitting according to a scheme and knit together the last 2 loops in every fourth row. Now you have 11 loops on needles, leave the knitting aside.
Knitting of the left side:
The left side is knitted the same as a right side but with the holes for 4 buttons. Make the first hole for a button.  Knit together the 21th loop of the main pattern and 2 outside loops of a plank in a fifth row. Make the following three holes in every 16th row.
Knitting of the sleeves:
Gain 27 loops with needles No 6 and knit according to the pattern. Add one loop in every 10th row (you will have 43 loops on needles). Knit 36 cm and close the loops.  Sew the sleeves and make the side seams. Sew the buttons and this cardigan is ready to wear!
Advice: if you knit the cardigan for a girl you may decorate it a brooch in a form of flower bouquet.
Picture for an article is taken from: http://knity.ru/