Geometric Wire Wrapped Beaded Necklace
October 16, 2016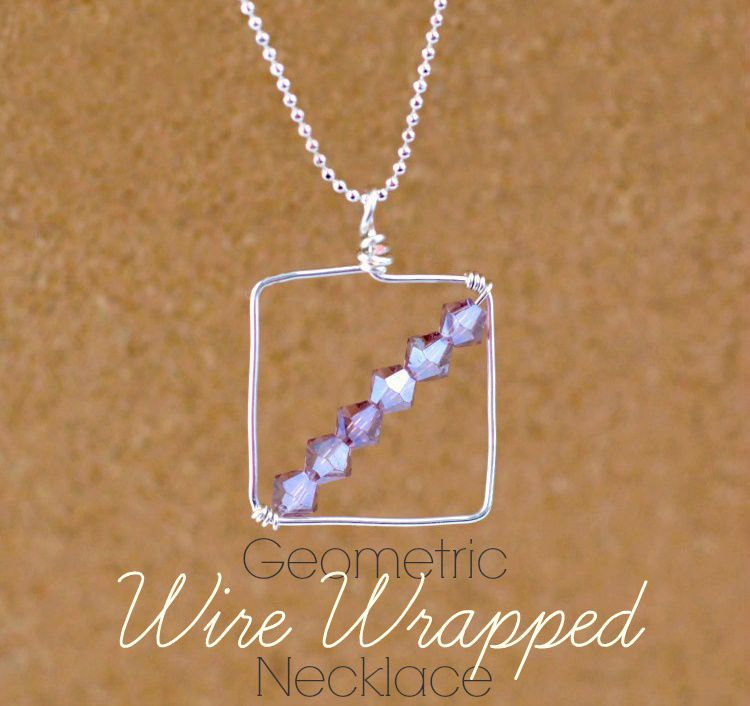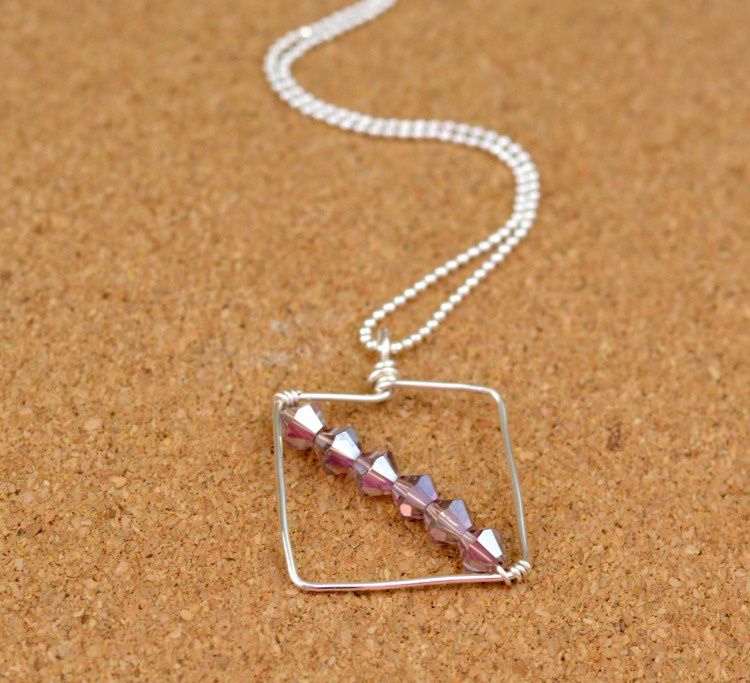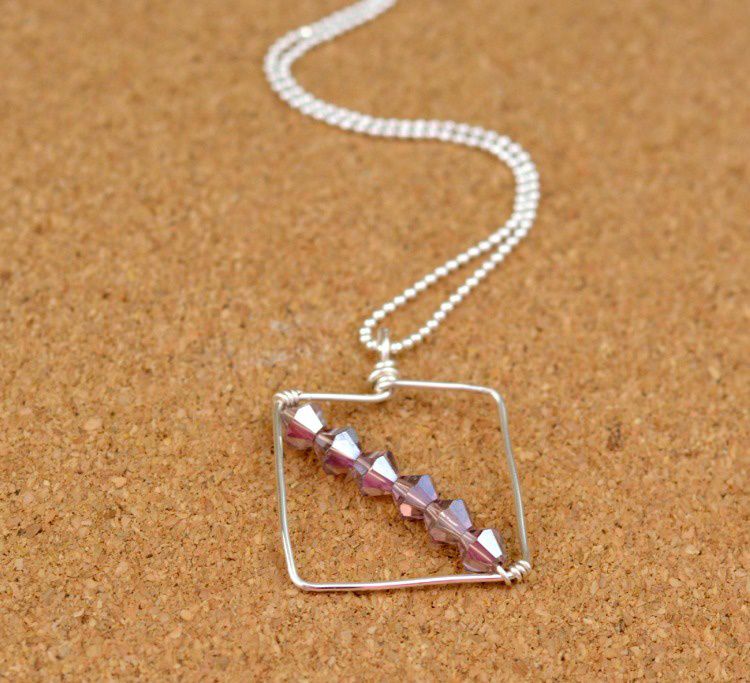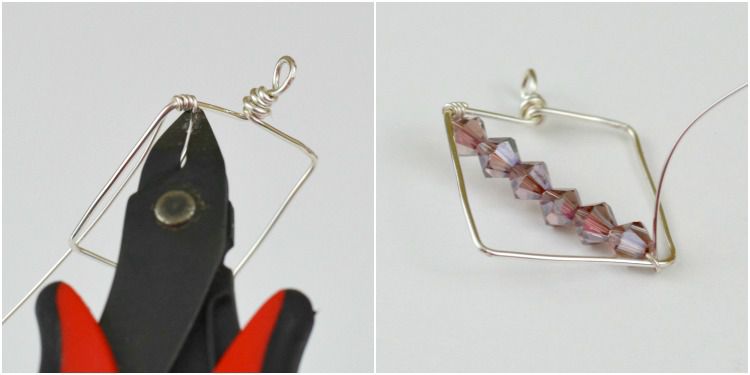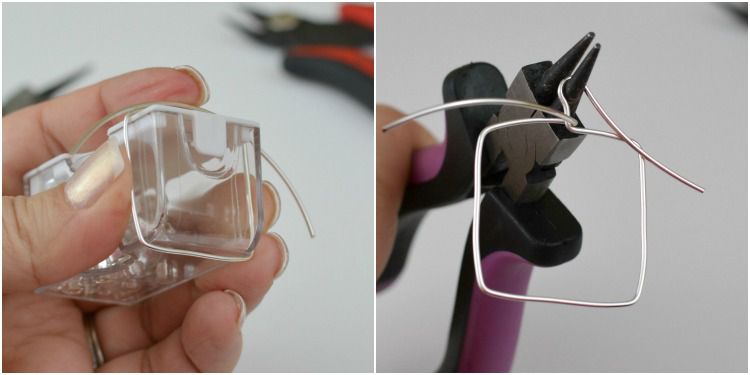 If you're just getting start in wire wrapping, this easy project is perfect for you! This simple geometric designed necklace looks very pretty in its elegant minimalistic style. You may add beads or pendants of any shape and style here to make it more charming.   You can make several pendants with 2 coils of wire and one strand of beads, so it's a great way to make gifts!  You can personalize them with your friends' or family member's favorite color or named tags.
Here are the supplies needed:
18-Gauge Silver Plated Copper Wire
22-Gauge Silver Plated Copper Wire
Jewelry Pliers
Wire Cutters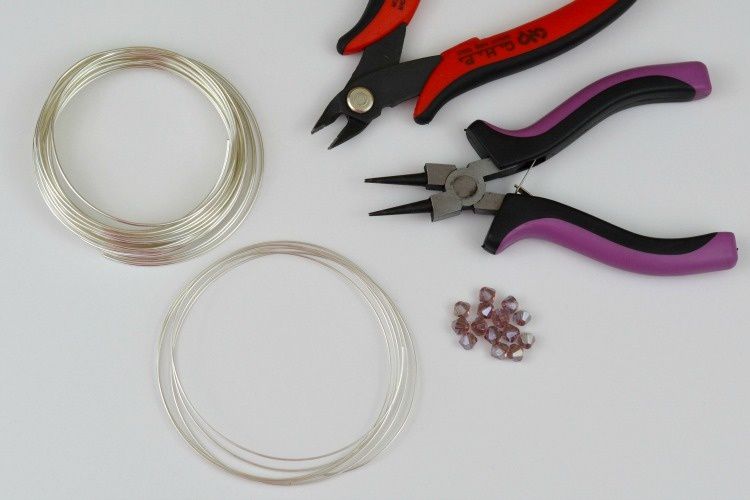 I've got a niceidea howto make the properform for the necklace. Just find something that's the same shape and size you want your pendant to be. You may use any smallbox or even a bottle cap. Just look around!  You're sure to find something just right.
Cut 8-10 inches of 18-gauge wire, and wrap it around your object.  At the top, bend one end upward, and wrap the other wire around the vertical wire.  Then, wrap the vertical wire around the pliers to form a loop.
Next, wrap both wires tightly around the bottom of the loop, and cut them off with the wire cutters.
Really it'squite easy if you careful enough and don't bend the wire fast and hard. Be attentive with the process and don't hurry. Even if you're not so good at wire wrapping, this is a good chance to start new hobby and make one beautiful item, at the same time.
Next step is to choose a beautiful pattern to place beads.  Just cut a few inches of 22-gauge wire, and wrap 2-3 times around the frame.  It's easiest if you leave about a 1/2 inch tail, and wrap the short side.  Cutoff the excess wire.  Add your beads, and wrap the opposite end on the other side of your frame 2-3 times.  Beautiful pendant is ready!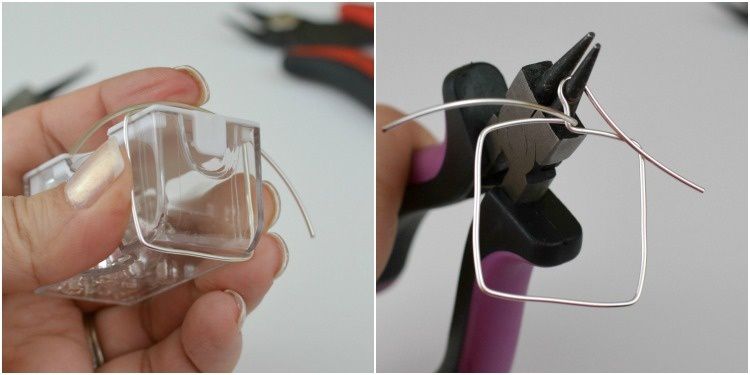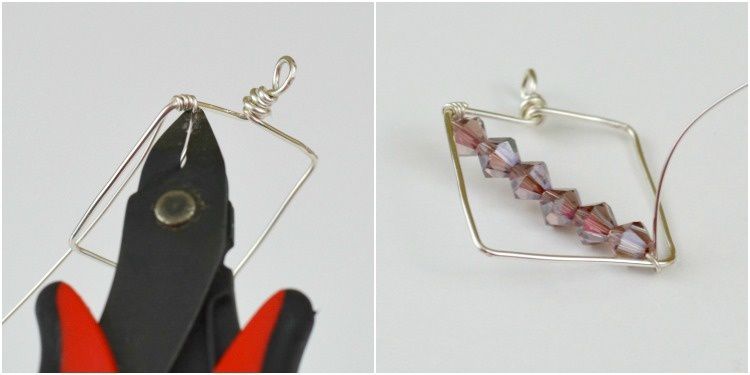 Hang it on a chain and give to someone or keep to yourself and enjoy your brilliant wire wrapping skills!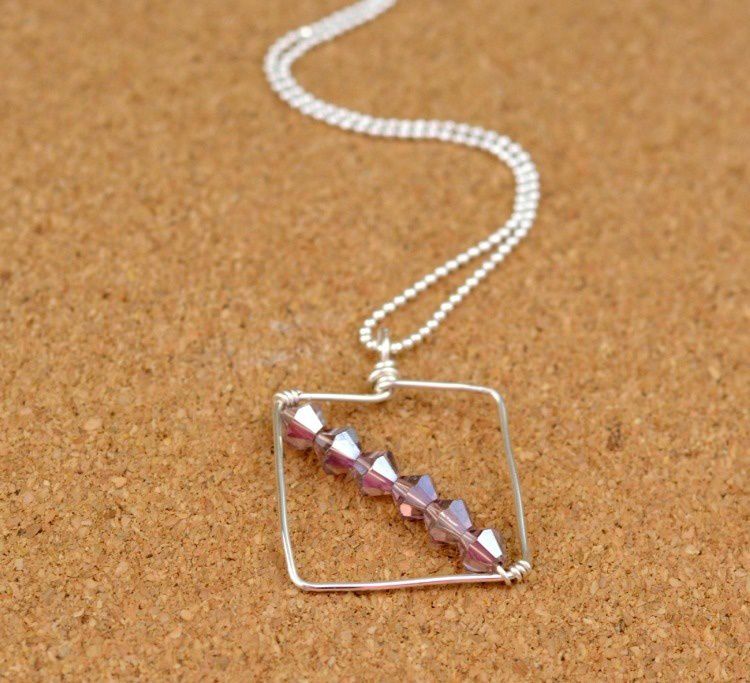 By the way, here is a nice pendant idea: romantic bird's nest necklace. Awesome! Recommend to check out this tutorial if you're going to be a real jewelry artisan! :)