Fabric tulips handmade
March 3, 2017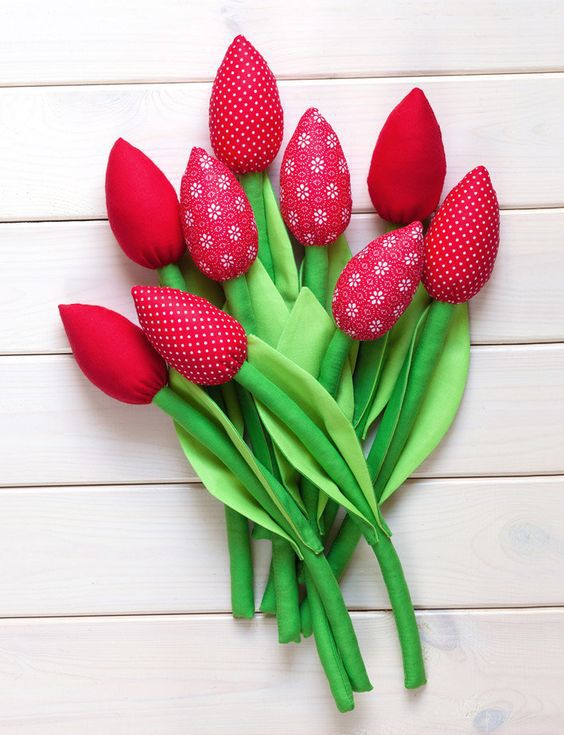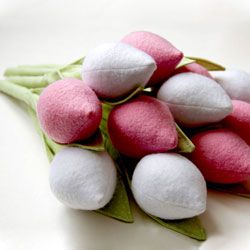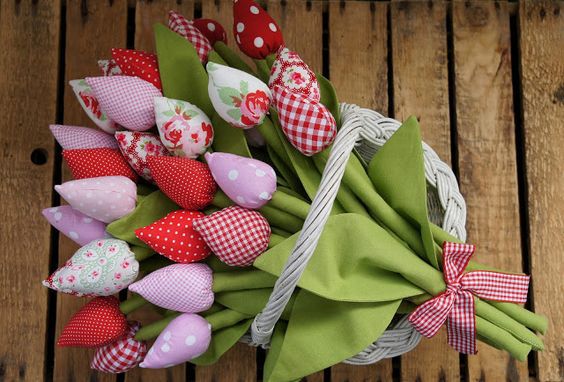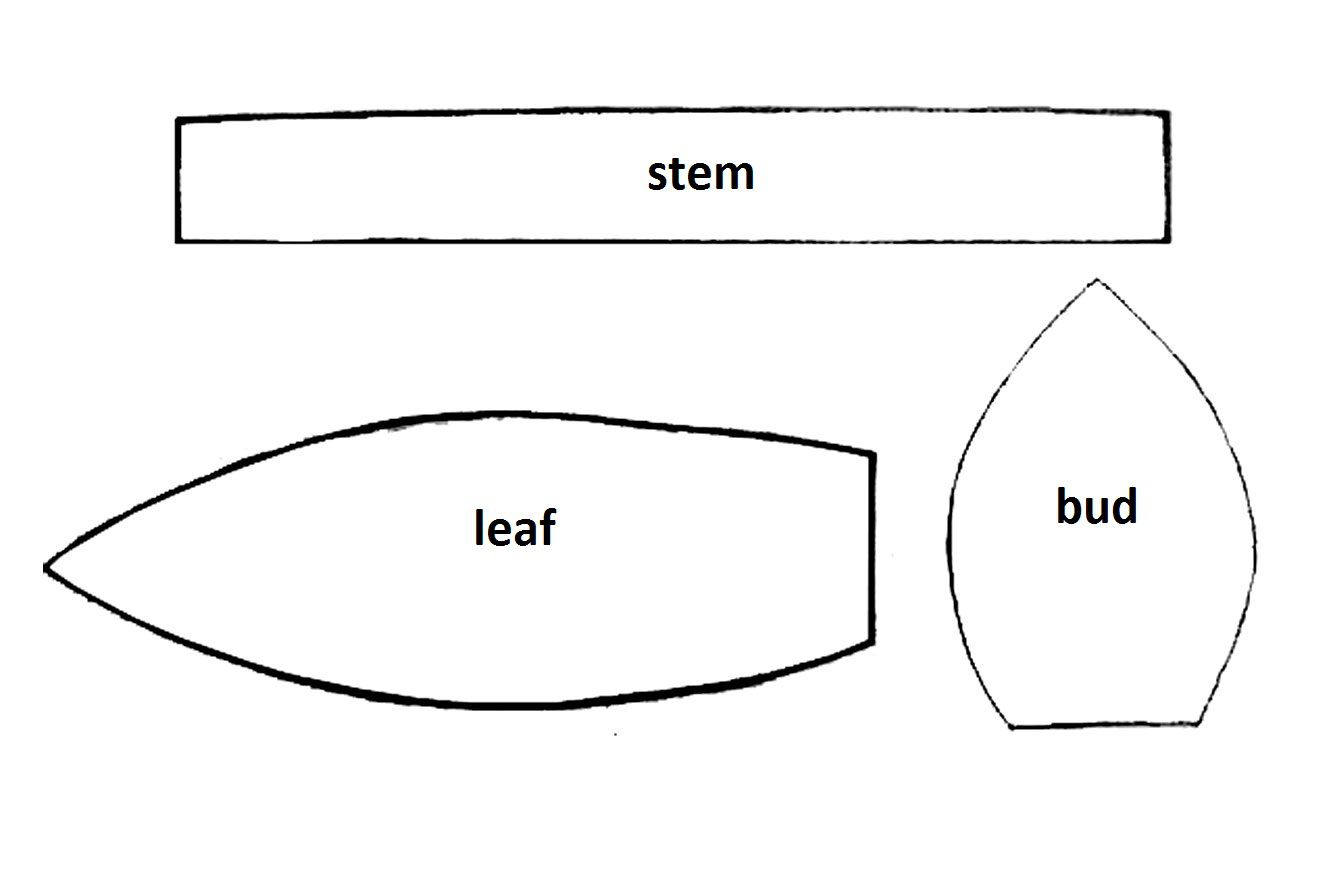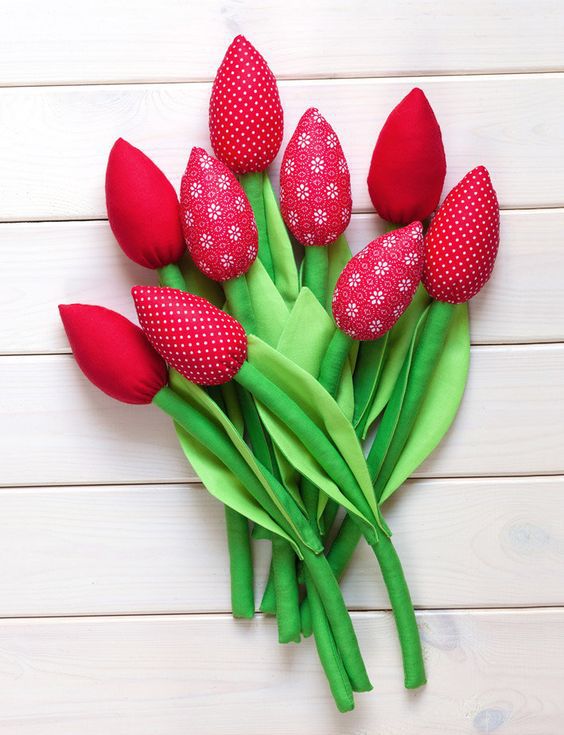 On the next week it will be International Women's Day! The symbol of spring, feminity and beauty! If you're looking for some gift ideas – amazing fabric tulips could be the right thing you've been looking for! Here's a detailed instruction on how to make fabric tulips DIY. Follow it and welcome new Spring!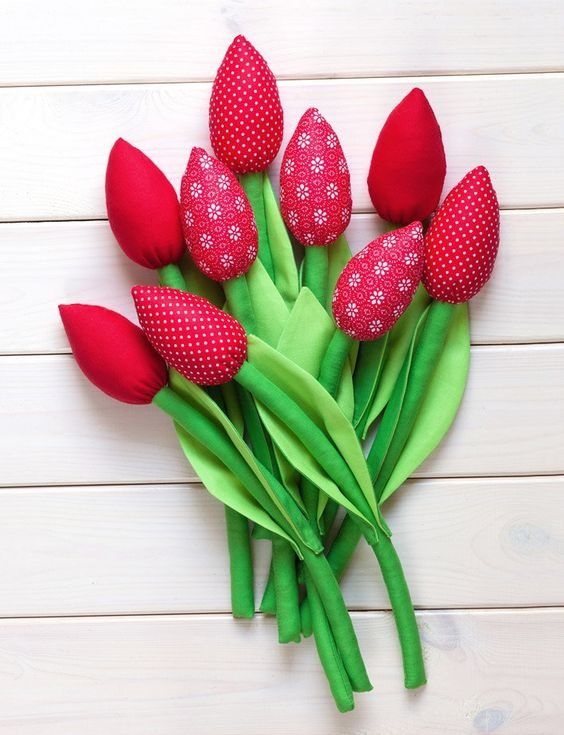 To sew fabric tulips you will need:
Fabric for the buds. Choose the color that you like. Very nice looking will have white, pink and yellow tulips, and also bouquets of colorful tulips (very useful if you have different fabric from previous times).
Cloth stems and leaves. Of course, it should be green. Although, no one forbids you to experiment here.
Needle and thread (the same color as buds and stems).
Scissors.
Material for stuffing (for example, hollofayber sintepon).
The wand or pencil for printing (as a base of the stem you can also use something solid: a pencil or a pen, etc.).
Sewing machine (if you do not know how to handle it, you can make these flowers and manually).
Pattern.
Cut out the details of our tulip pattern.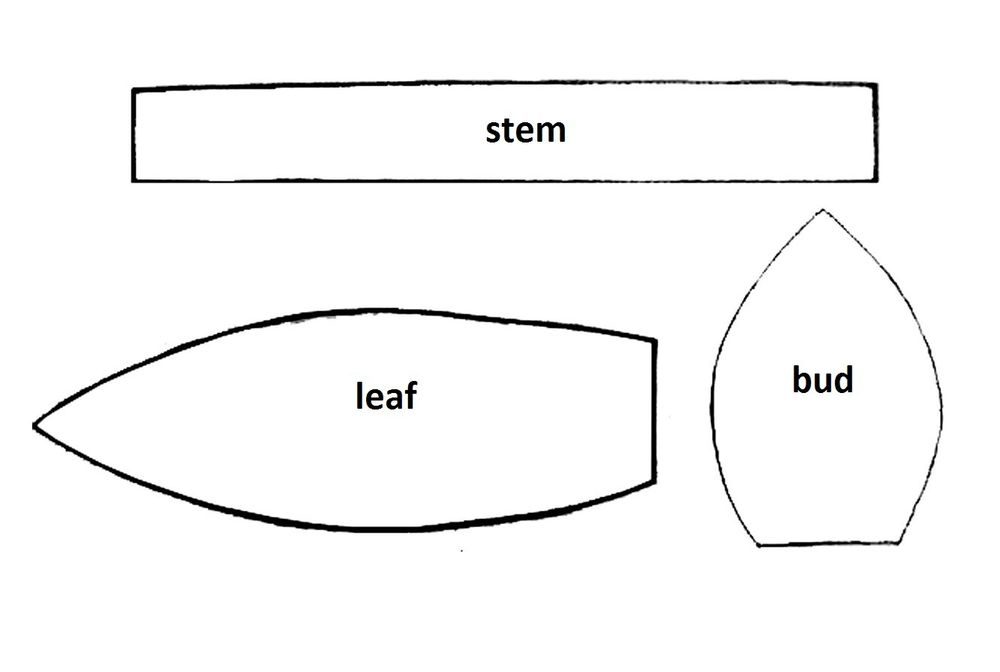 Exemplary dimensions bud 9 cm high, 5.2 cm at the bottom and 5.5 cm in the middle. The sheet may be 16.5 cm long and 5.5 cm wide (the middle). Stem -. 20 cm to 2 cm.
Do not forget the seam allowances.
Making the stem: bend the narrow rectangle, sheathe it, leave an opening for eversion. Then cut off the excess fabric.

Wrench the stem and tightly fill it with a stick, pen or pencil. It can be strengthen by means of the wire.

Now take up the sheet. Carefully sew the two halves of the sheet (bottom not sewn), gut-wrenching.
 


You can make a line along the edge of the sheet - it will look more elegant.


Finally, we are coming to the bud. Sew half of the bud. Wrench it and tightly fill.

Sew the bud to stem.

Then sew a hidden seam to the stem leaf: about in the middle.
Your tulip is ready! And you are ready for Spring!
Photos: pinterest.com