DIY bouquet of corrugated paper
March 30, 2017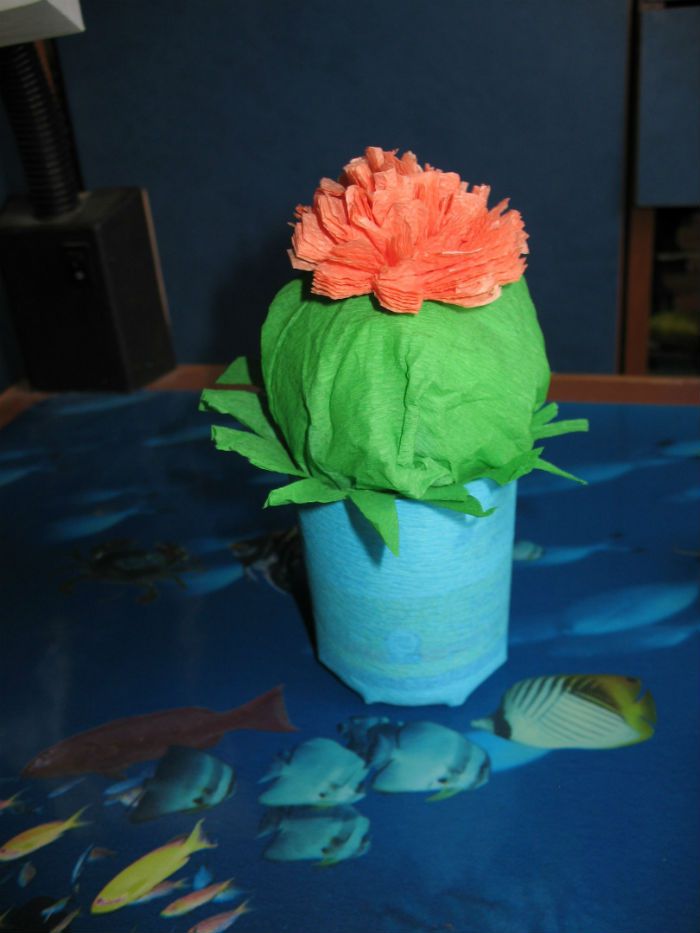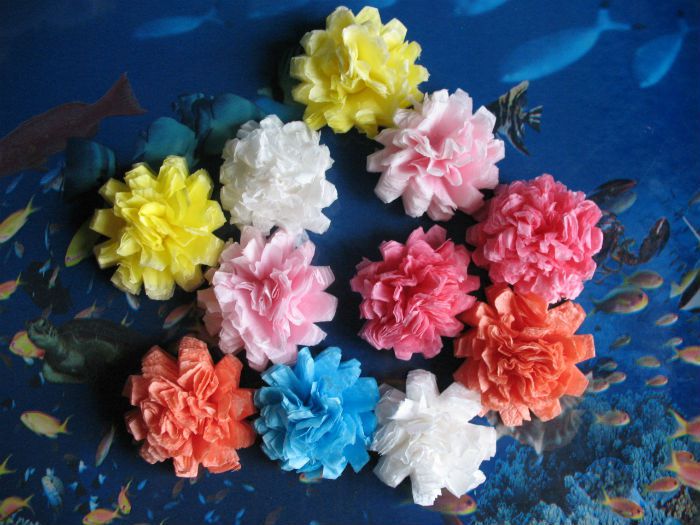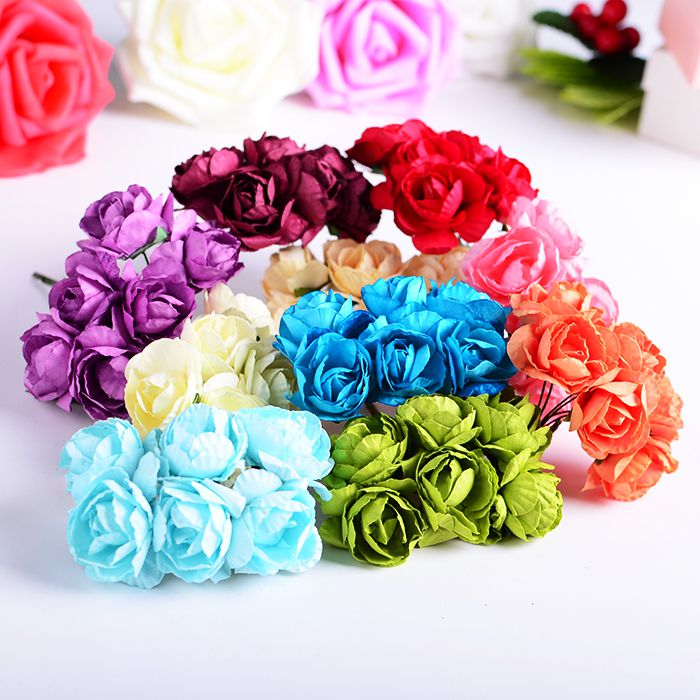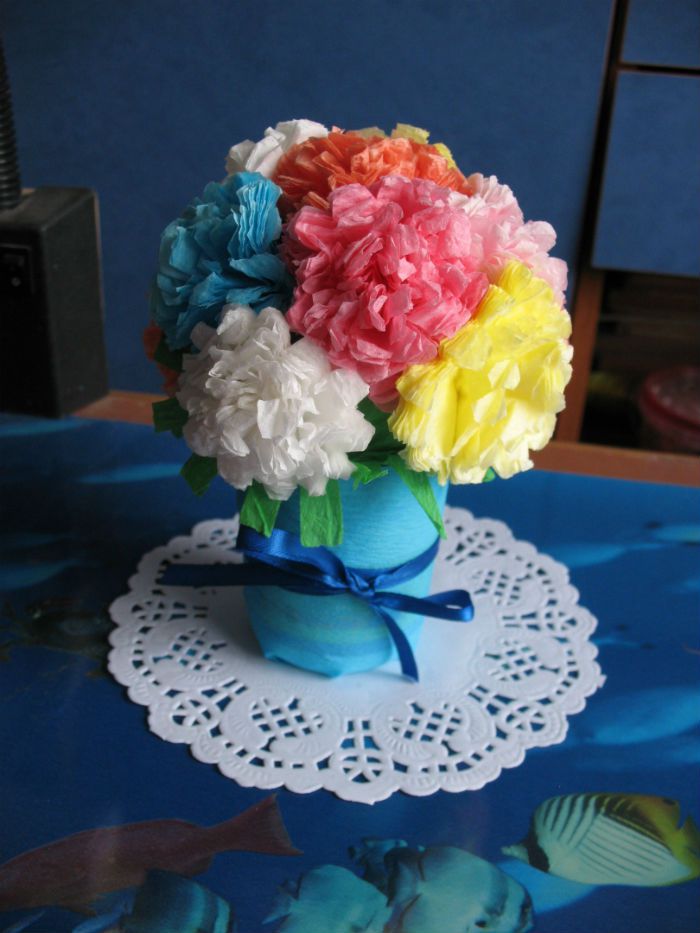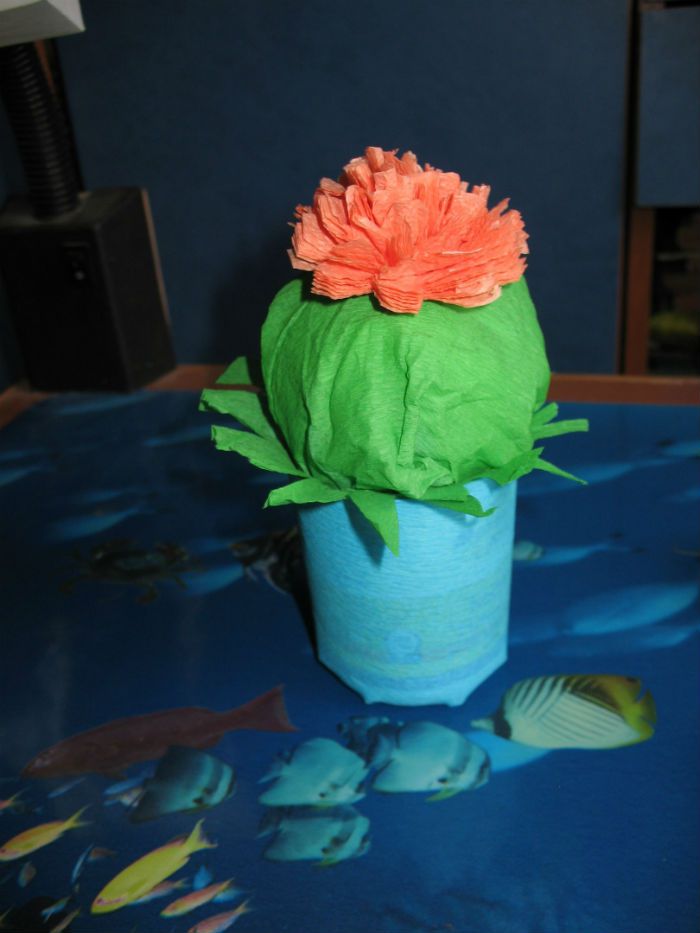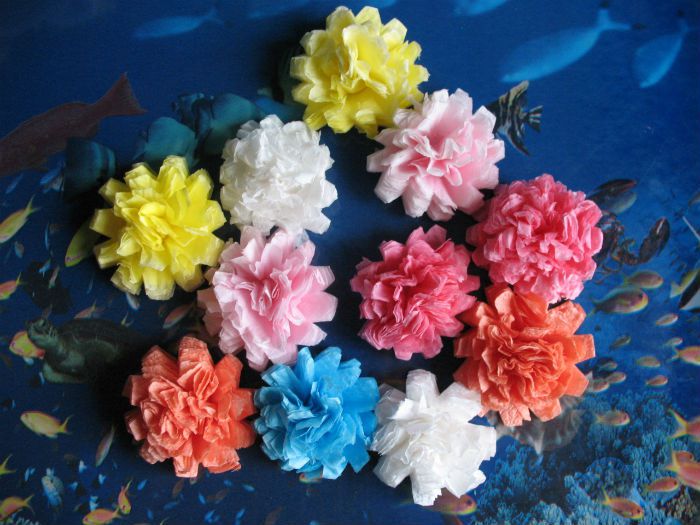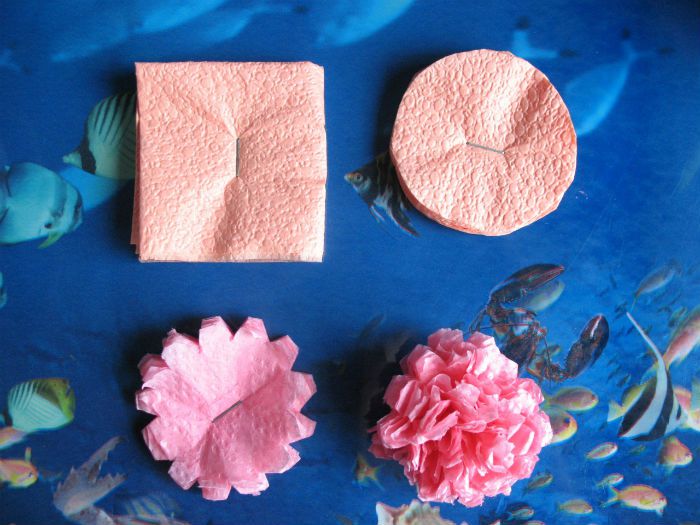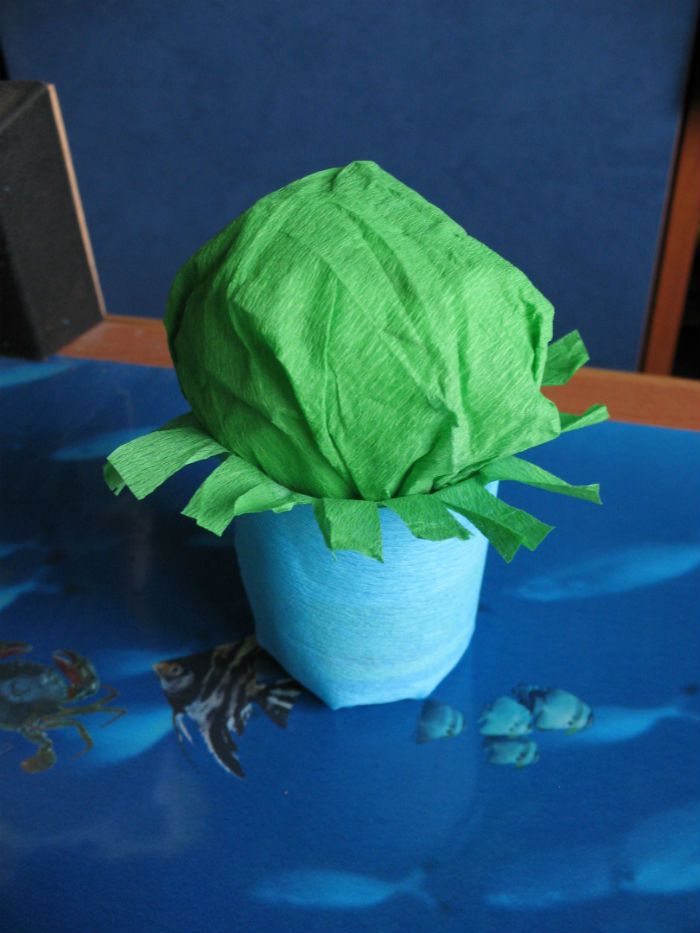 Live flowers are an elegant decoration for any living room, but they lose their freshness so quickly ... Add some spring to your home interior - make a handmade luxurious bouquet of corrugated paper. Bright lights of the flowers you have made will delight you for a long time. And everyone will be pleased with such a colorful spring gift!
You will need:
A small plastic cup;
2 sheets of newspaper;
Colored paper napkins;
Corrugated paper of green and blue colors;
Glue;
Stapler;
Scissors.
Let's get started!
One sheet of the newspaper crumple well and put it on the bottom of your plastic cup. This is necessary for the stability of our bouquet. You can use other materials.
The second sheet of the newspaper crumple into a ball. Cover it with a piece of green corrugated paper (beautifully and smoothly) and glue it. Do not try to smooth all the wrinkles, let them stay. They will give a bouquet spirit of naturalness.
Next glue the cup with blue paper. You can first cover the cup with a white napkin, so it will look nicer.
From the strip of green paper we'll make a "grass" and glue it to the edge of the cup.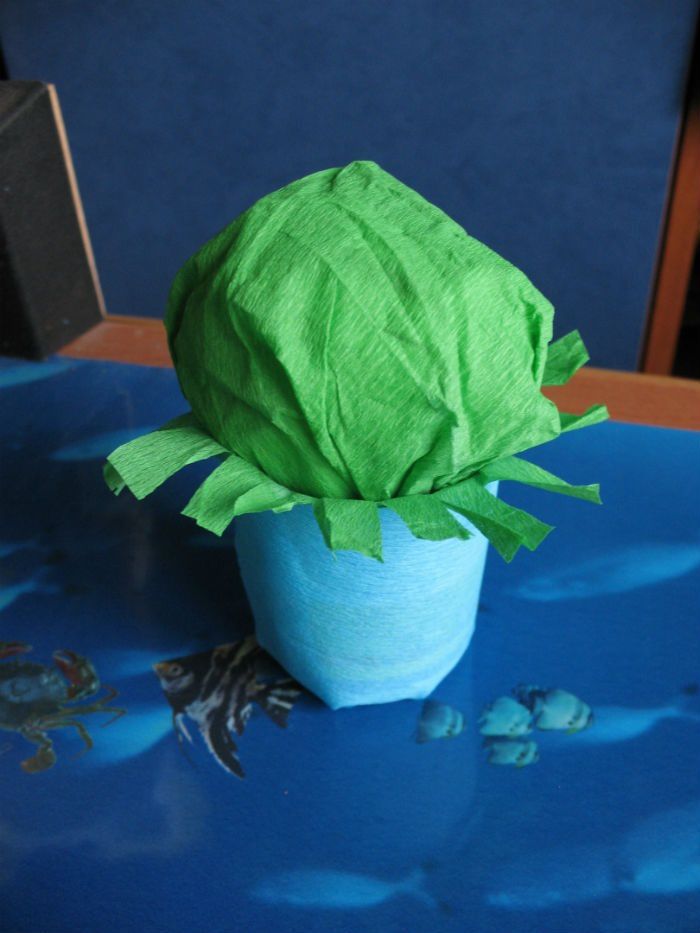 Let's start making flowers. It's very simple! We take a napkin and fold it four times. In the middle we fasten the stapler. Crop the edges to make a circle. Additionally, you can cut triangles around the edges. And then just lift the layers of napkin up to "fluff" the flower.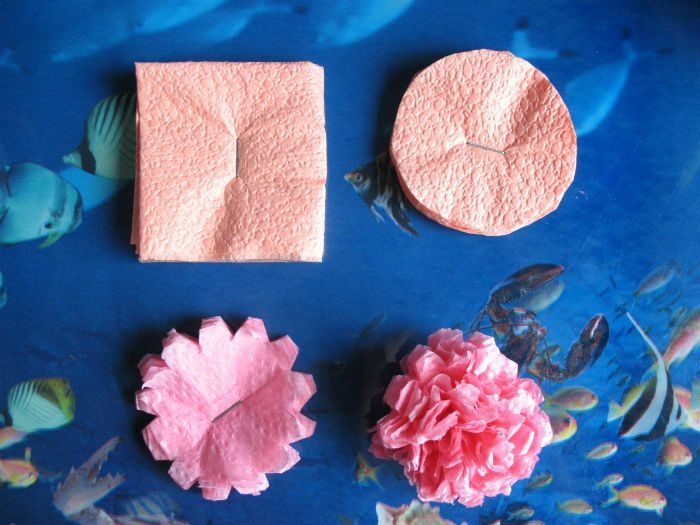 We make10-12 flowers. You can use napkins of the same color, but you can take different as well.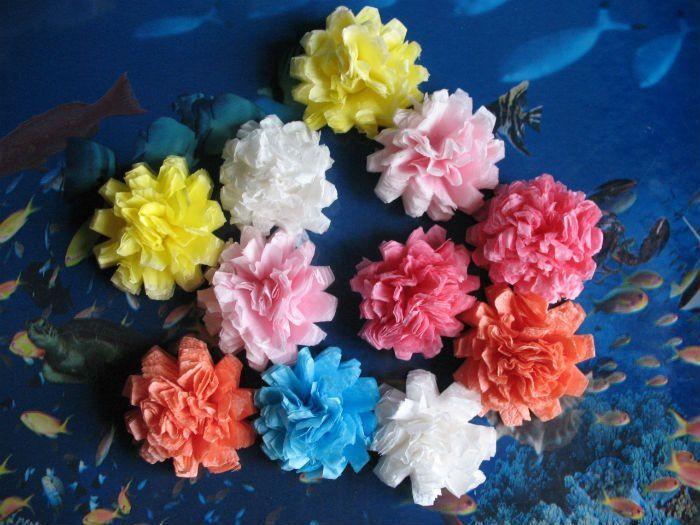 We begin to glue the flowers to the base. It is better to do this starting from the top.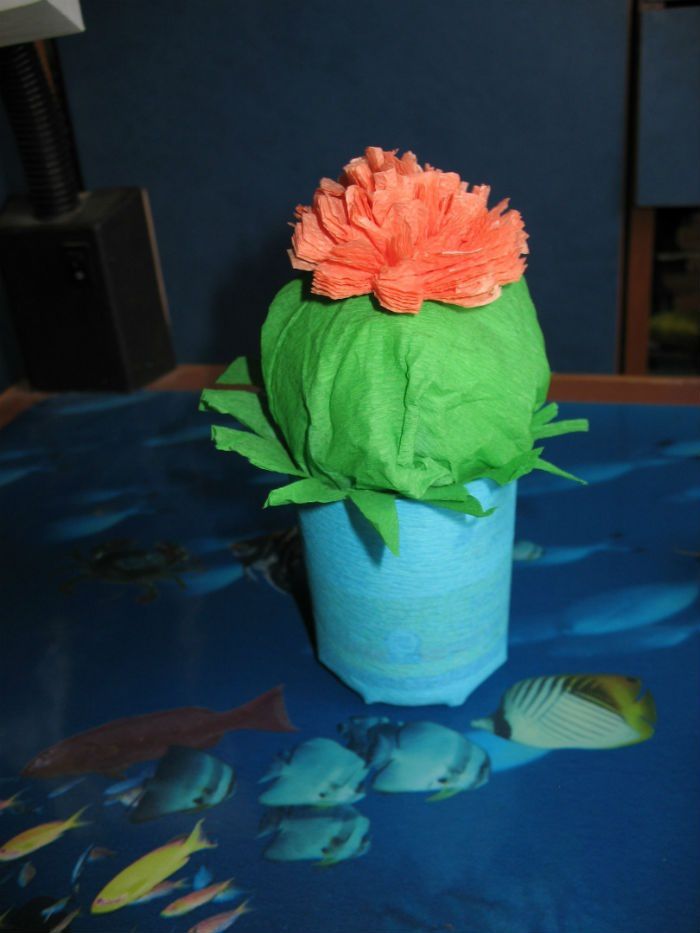 The following flowers glue close to the previous. Handmade flowers from corrugated paper are ready to give spring mood to their owner. It remains only to tie a beautiful ribbon and give the original gift, made by your own hands.