DIY White and Gold Wreath
March 18, 2017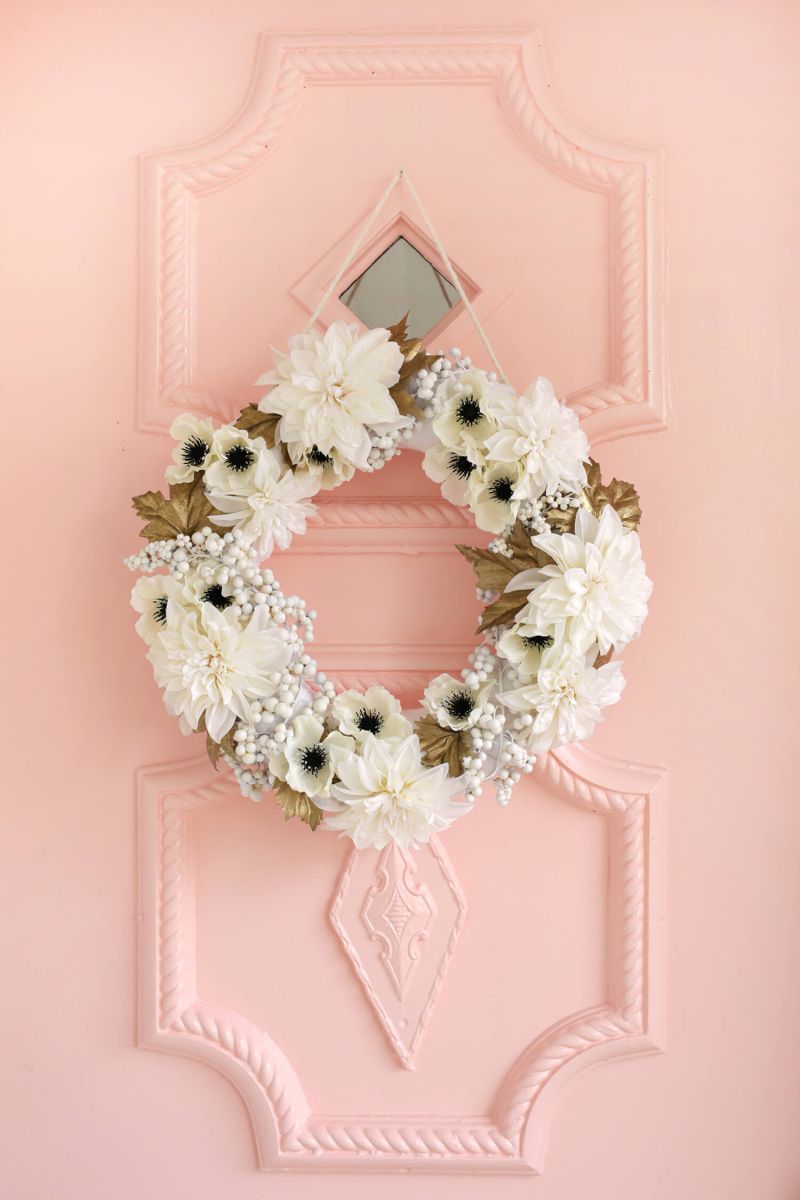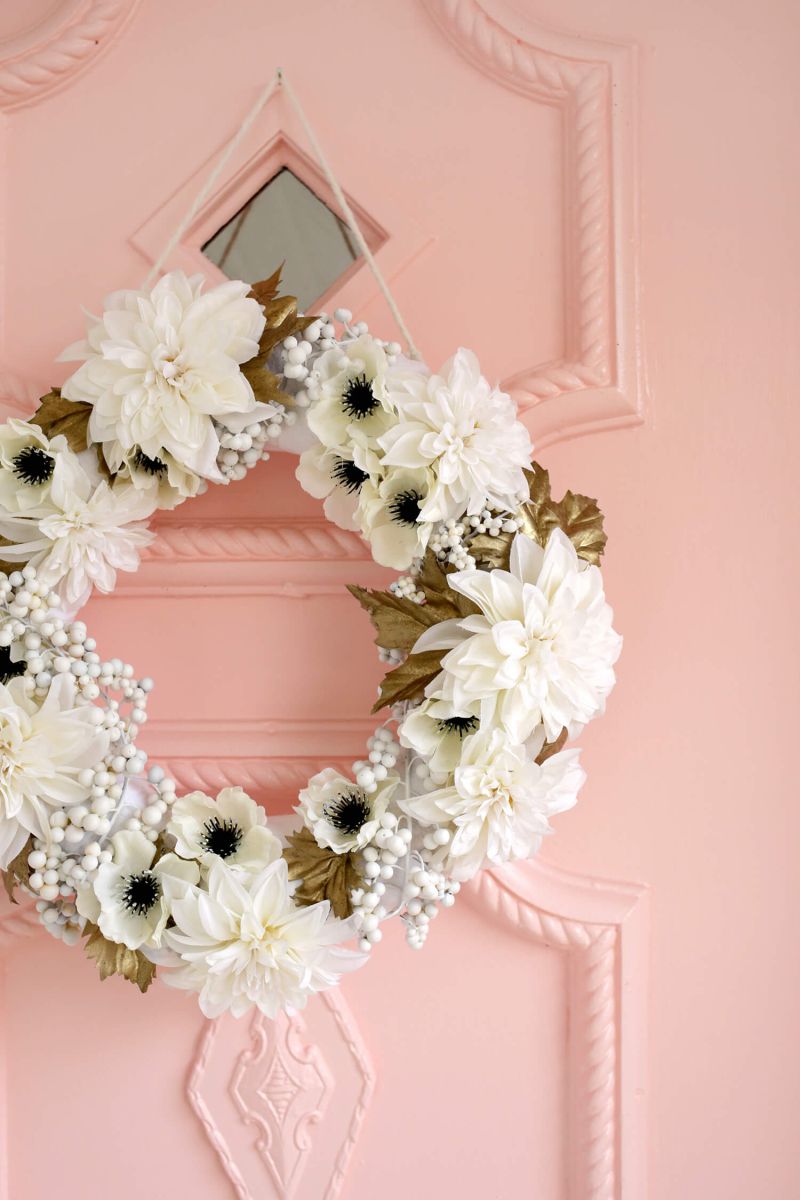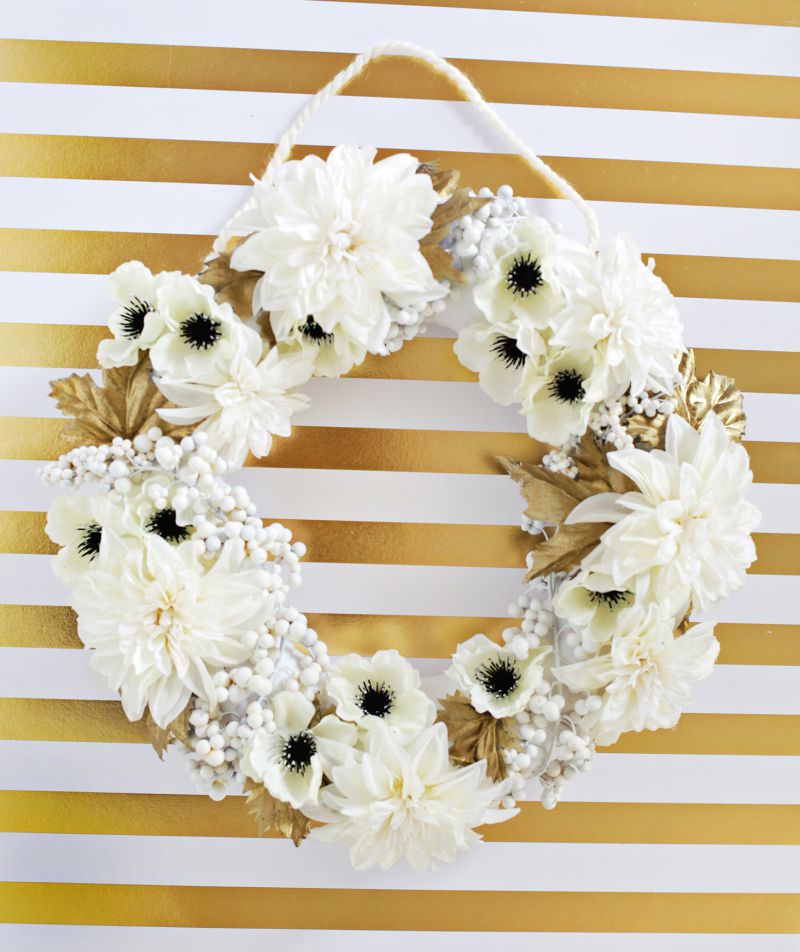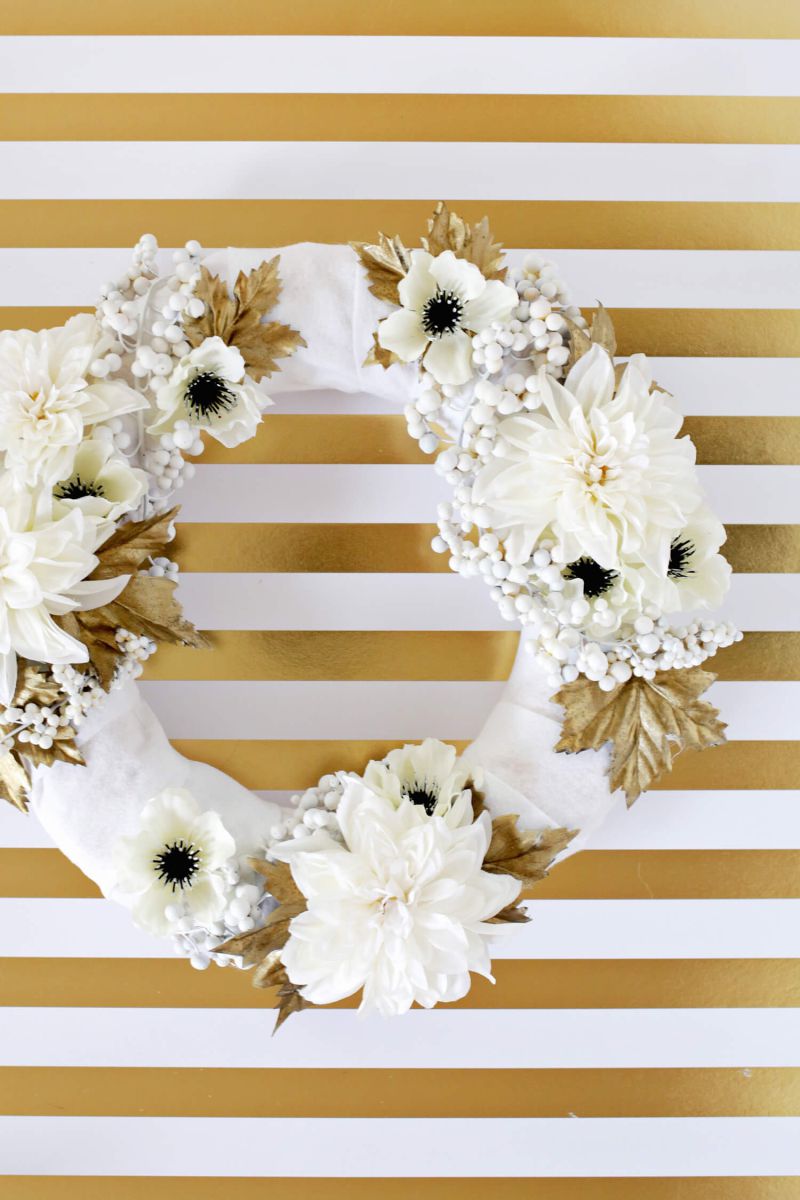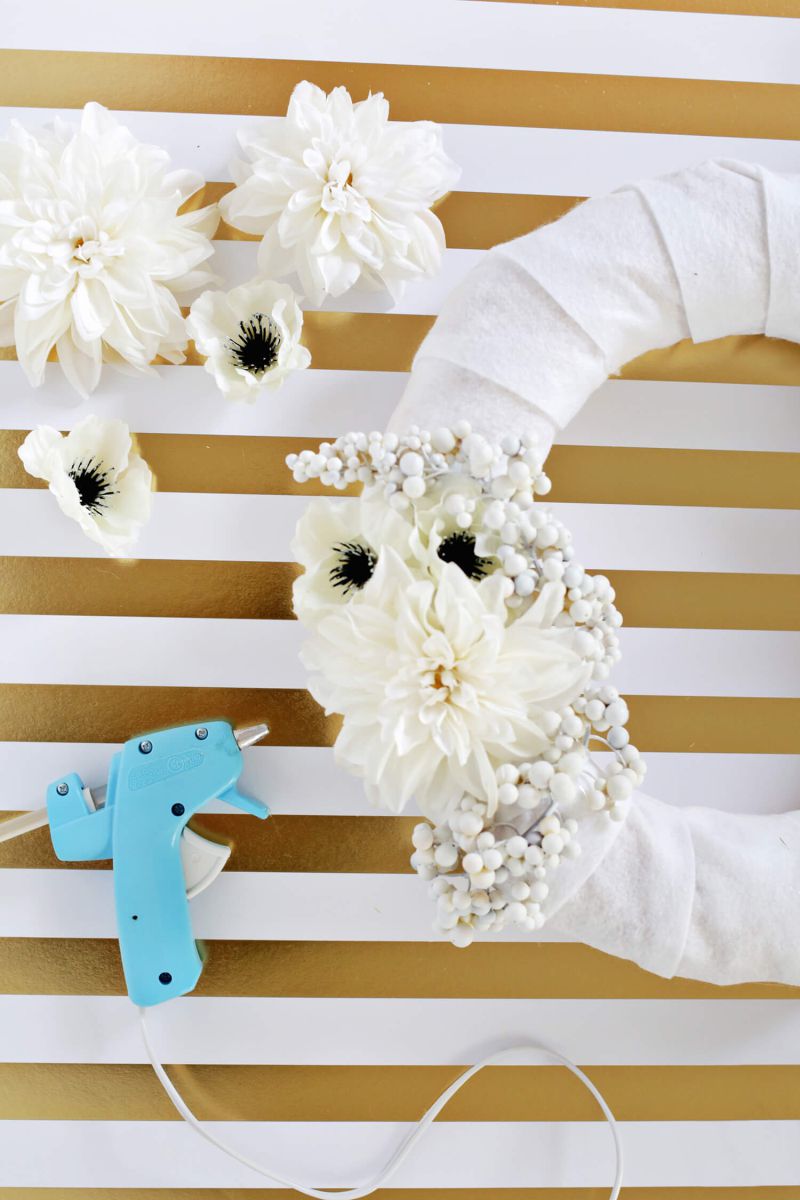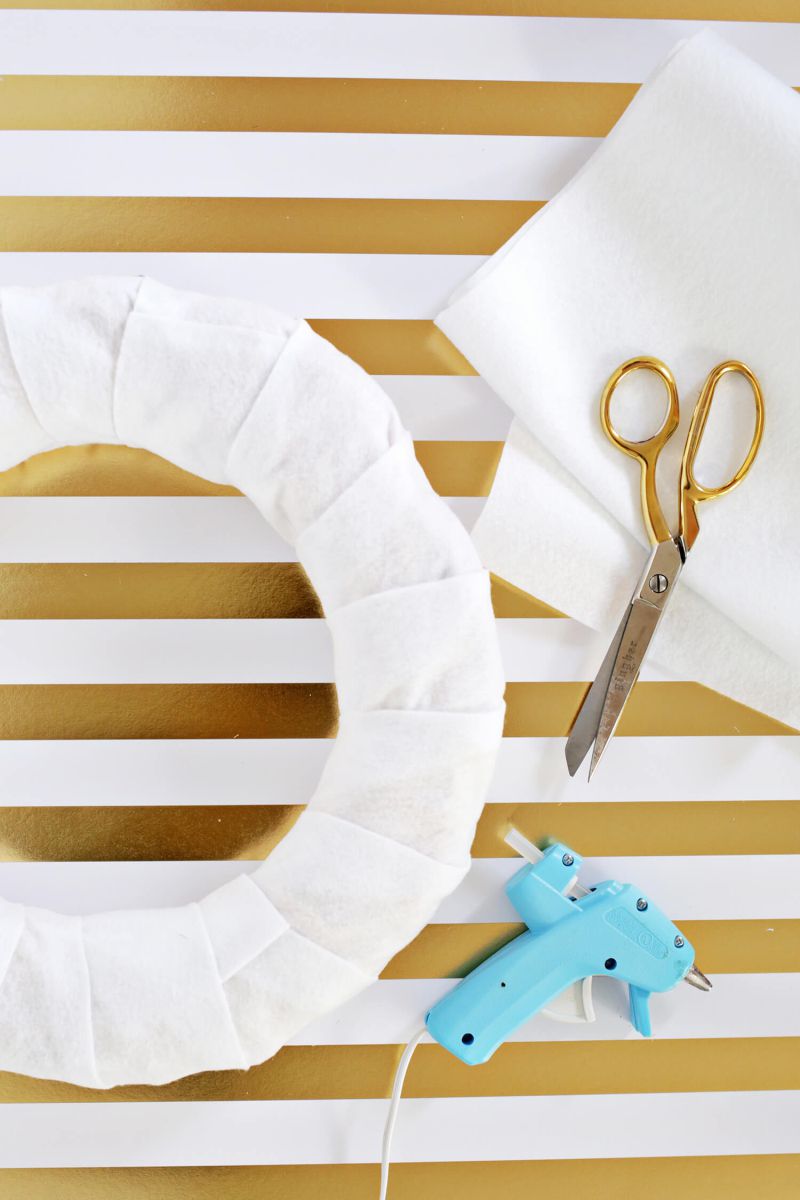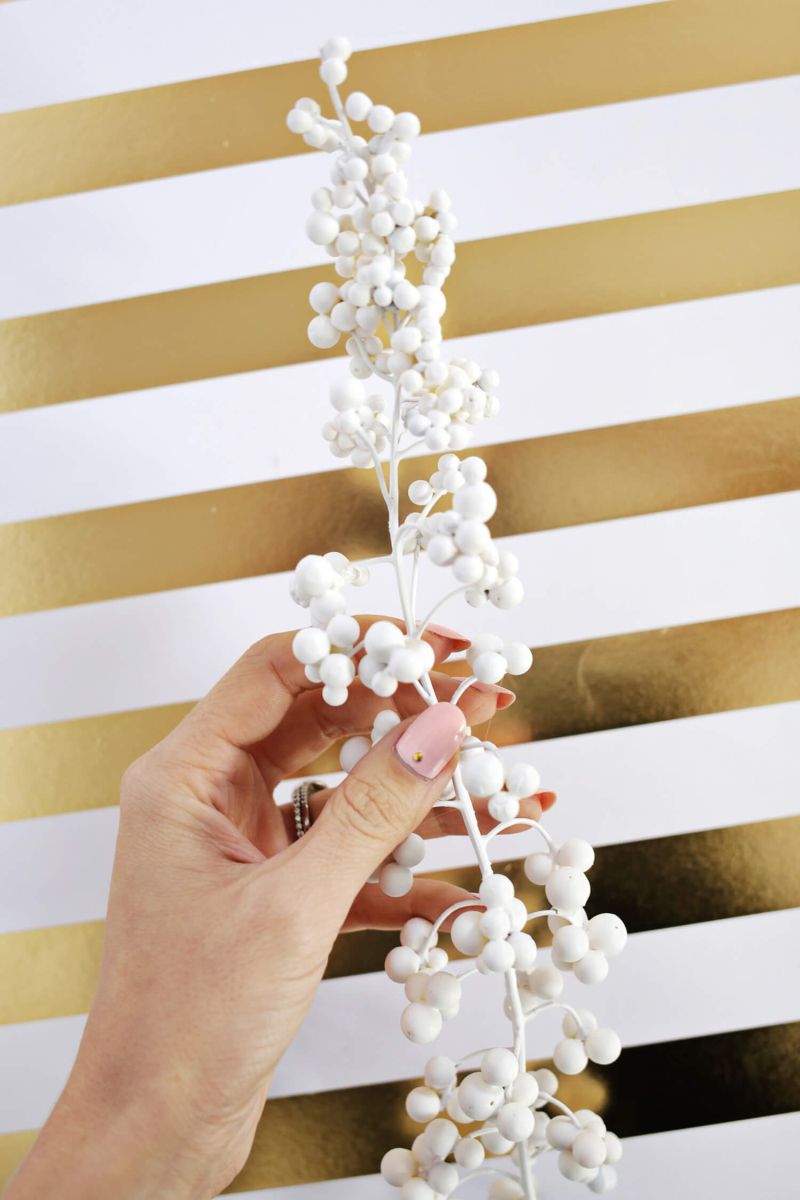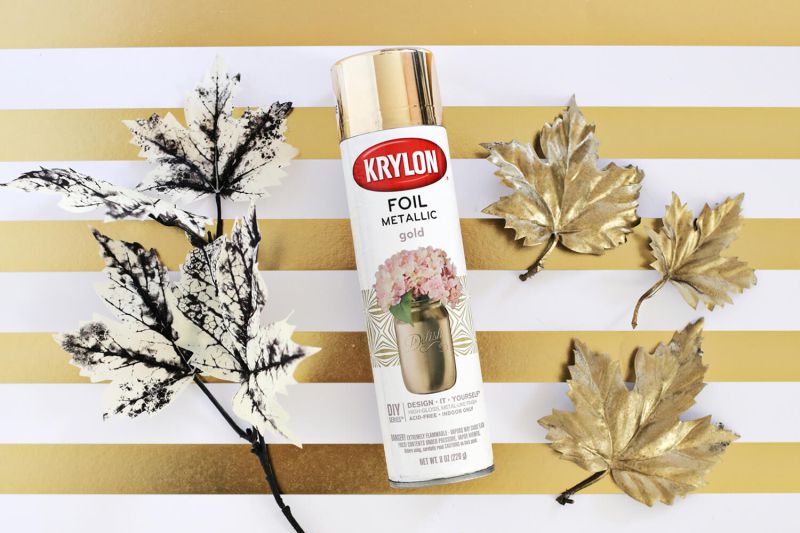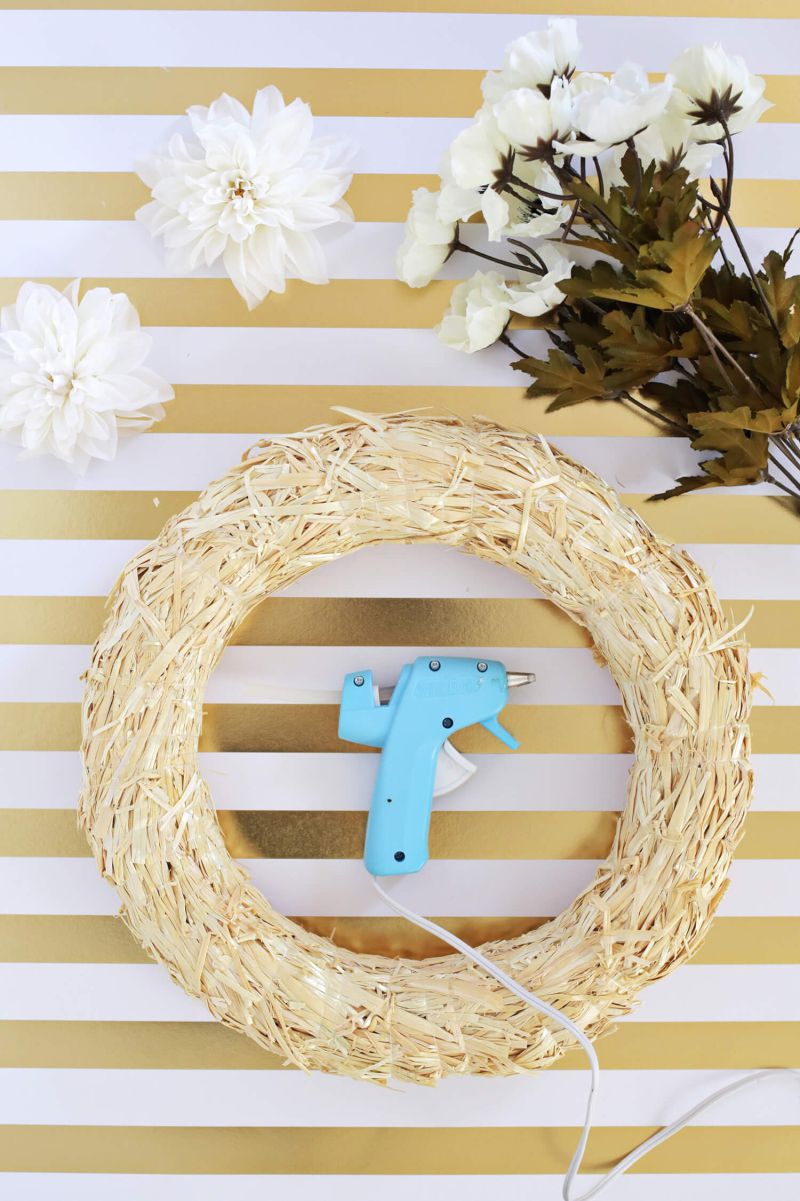 Hello everyone!
Today I have decided to go with the outdoor decoration and share this cute white and gold wreath DIY for your lovely home. Because of the colors this wreath differs from all the green ones that you can see in the stores. It is also a great way to bring some holiday spirit into your home. If you have kids ask them to help you choosing the items for a wreath I am sure it will be lots of fun.
Here is what you will need:
- white faux flowers
- faux leaves
- faux berry stems
- wreath base (hay or styrofoam is fine)
- white fabric
- white and gold spray paint
- hot glue gun (super glue can be used as well but be careful, use gloves)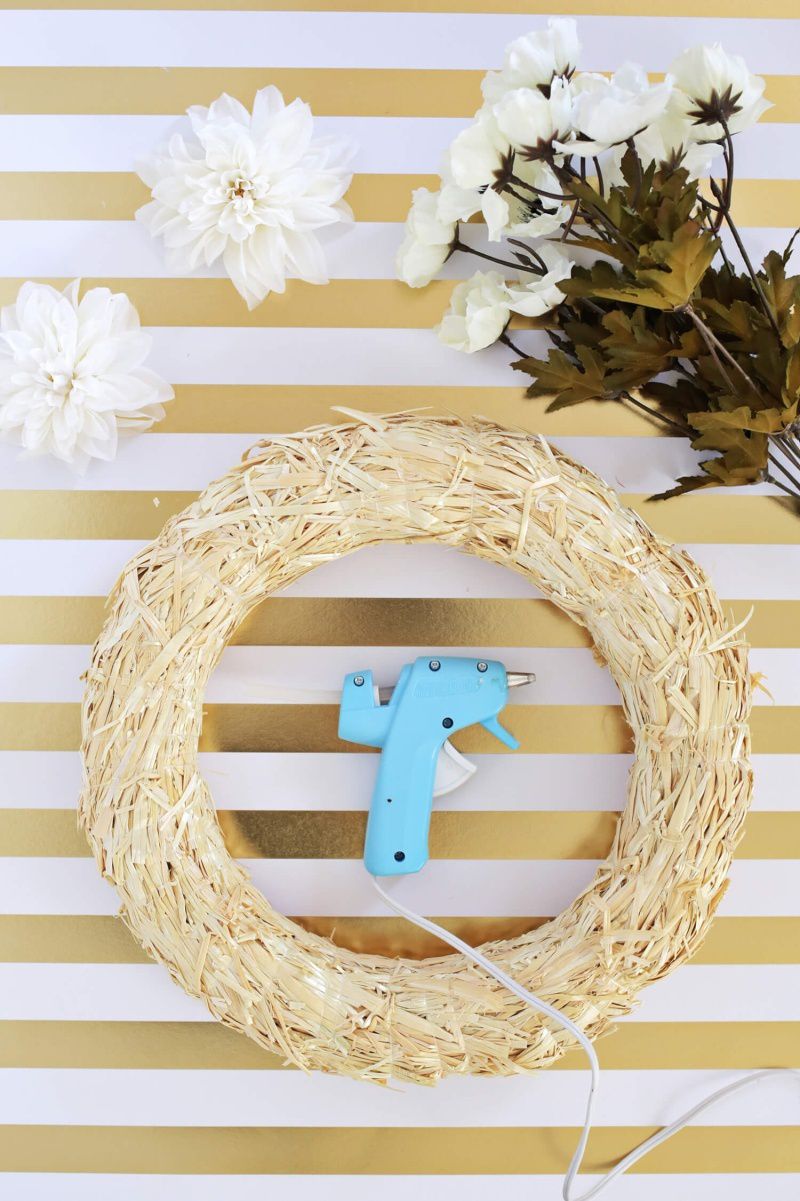 Step 1
Prepare flowers and leaves. You may find already painted ones at the store so then you won't need to buy paint. If not just get the sprayed paint and put some white and gold colors on the leaves. Simple :)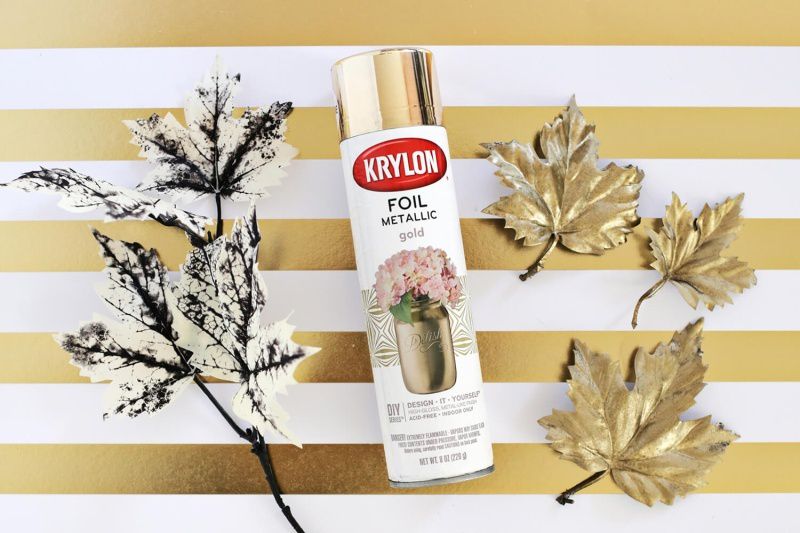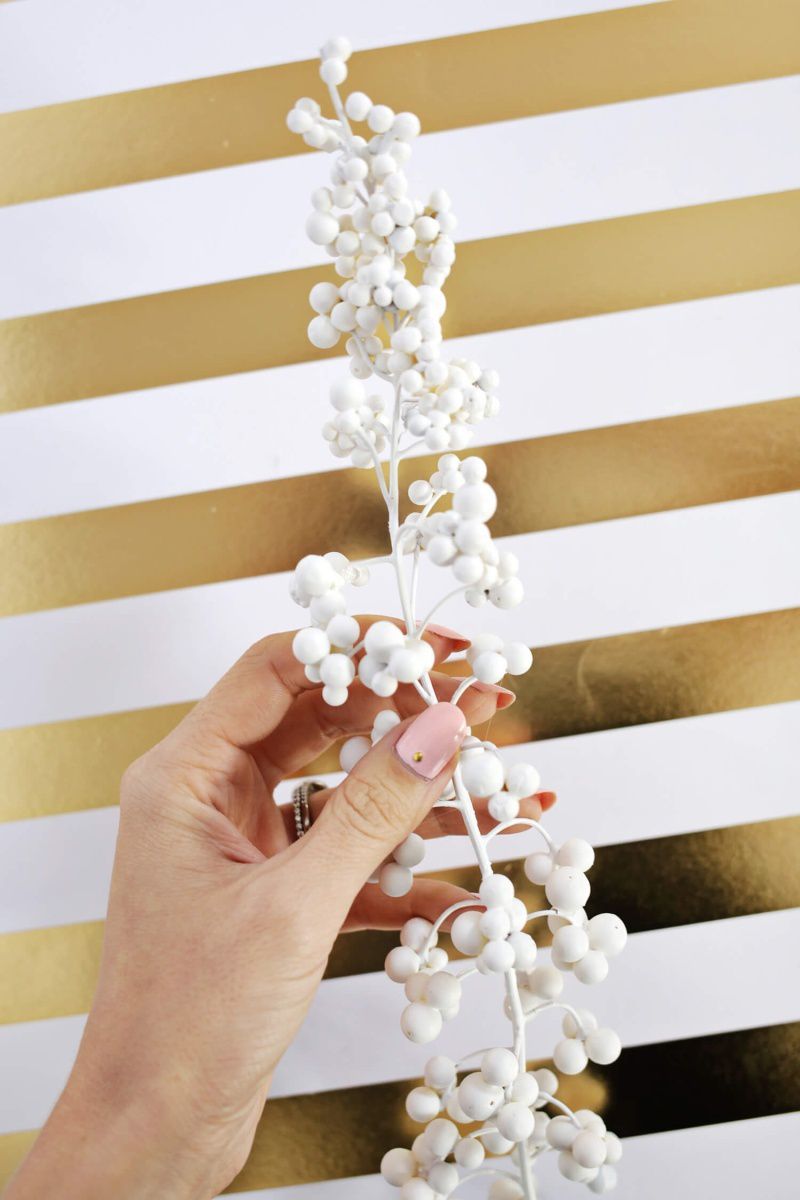 Step 2
Cut some long strips of white felt and wrap your wreath with. Slightly glue them so they won't fell off. We need this because of our white palette – this way the parts that aren't covered with flowers and leaves will blend into the general picture.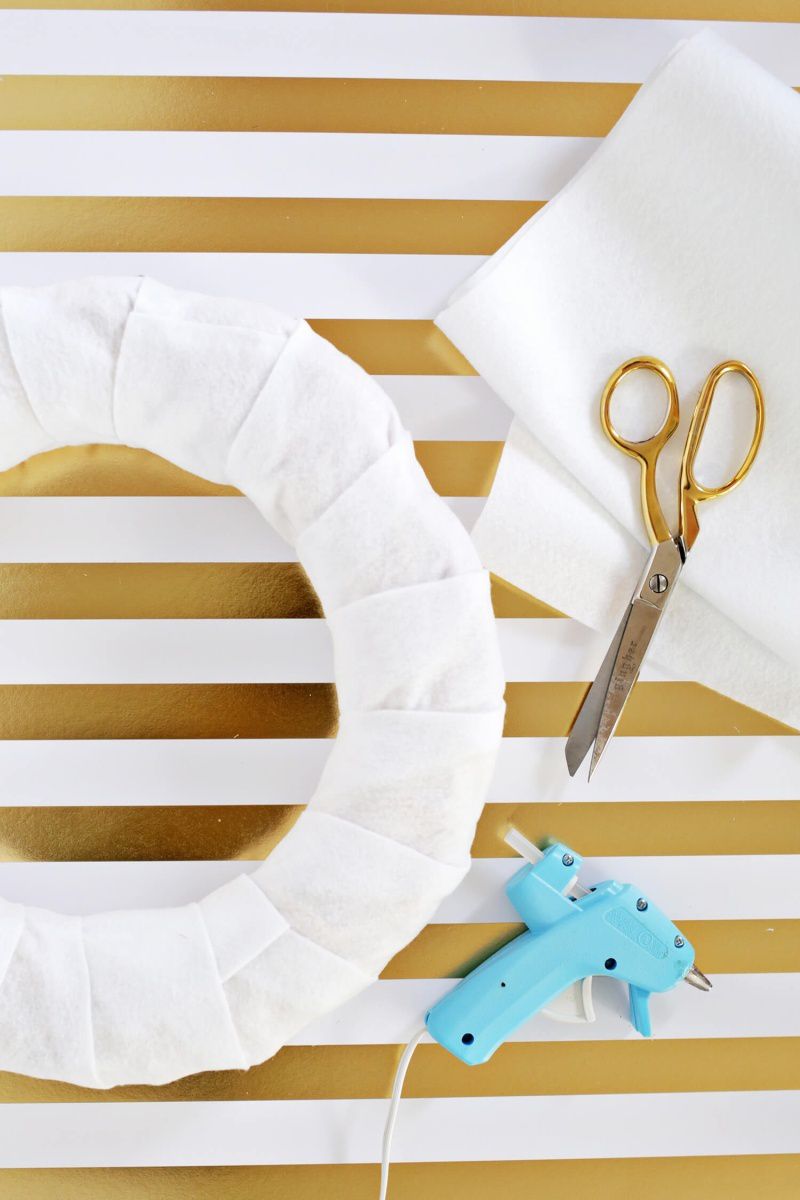 Step 3
Now we are coming to the main process of gluing flowers and leaves. I recommend arranging everything before you will start so that you will see the picture of how it will look like. Mark a few main parts which will be on the wreath and start gluing when you are ready.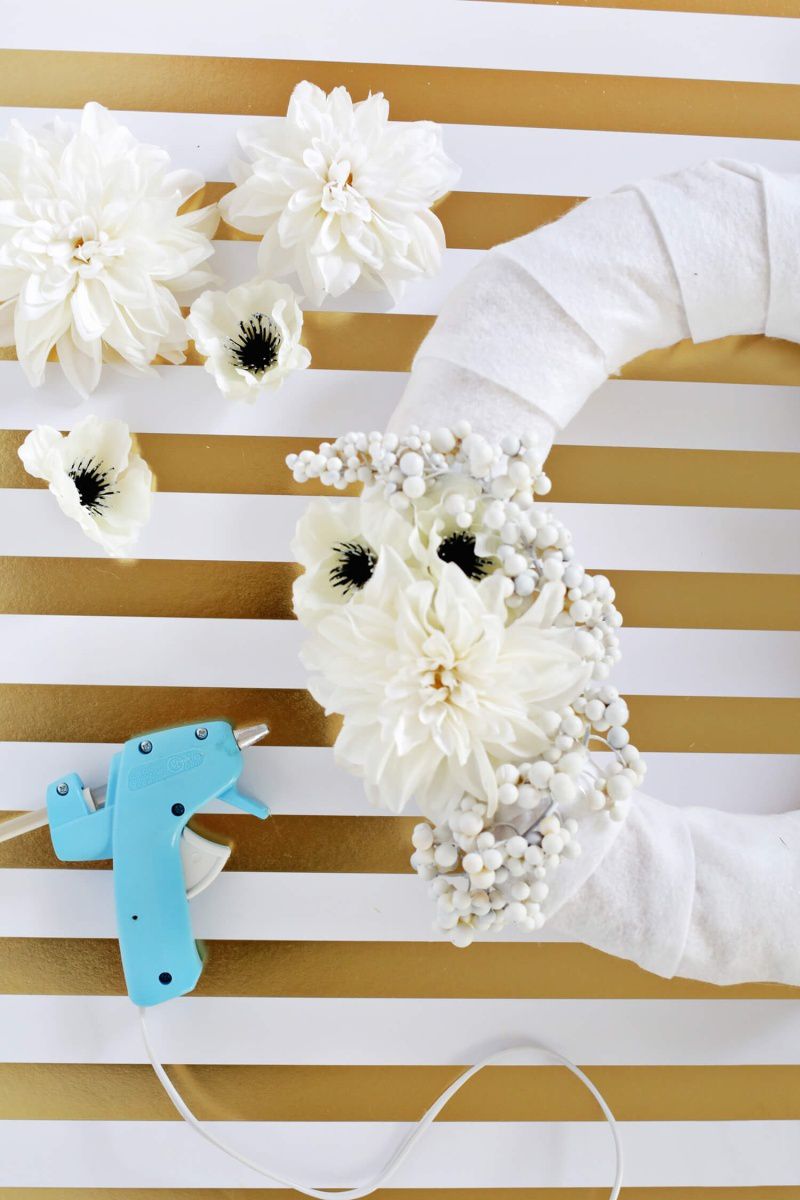 Step 4
Wrap berry stems around for wreath to look realistic and glue them. Continue gluing all the items until finished. Try and look at your wreath from the distance, this way you will see what is good and what is missing so you can fix it if necessary.
Step 5
Now we are making a pendant. Tie some thick white yarn around two spots at the top to create a loop to hang the wreath. Check its strength.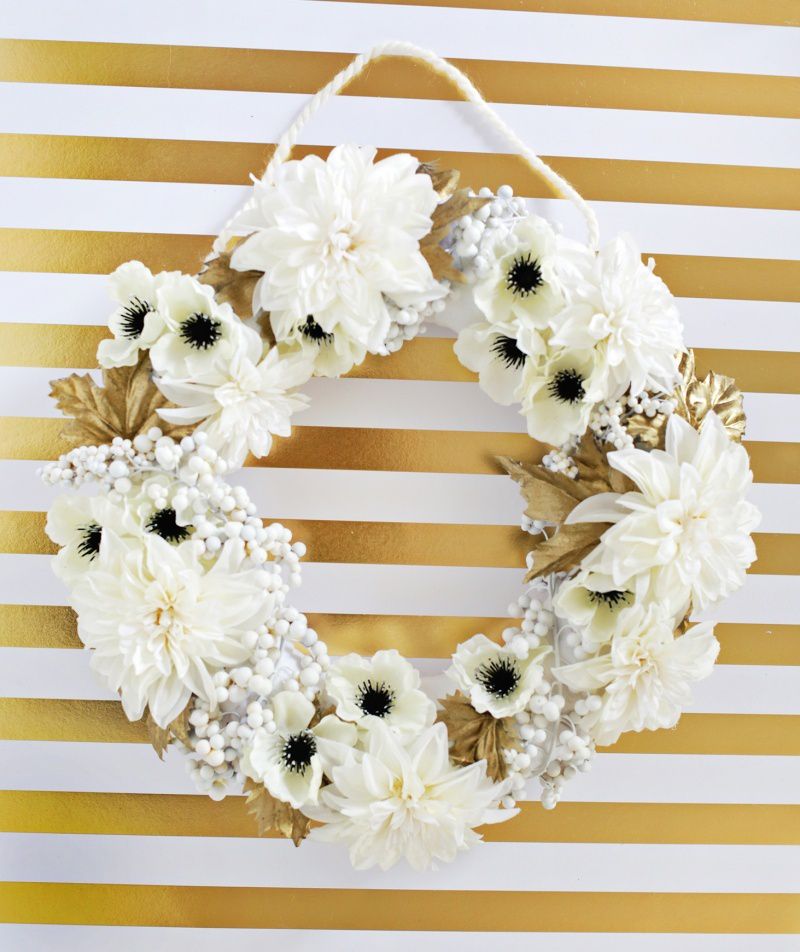 And we are done! Hang your wreath at the front door. I guarantee this decoration will impress all of your neighbors and guests.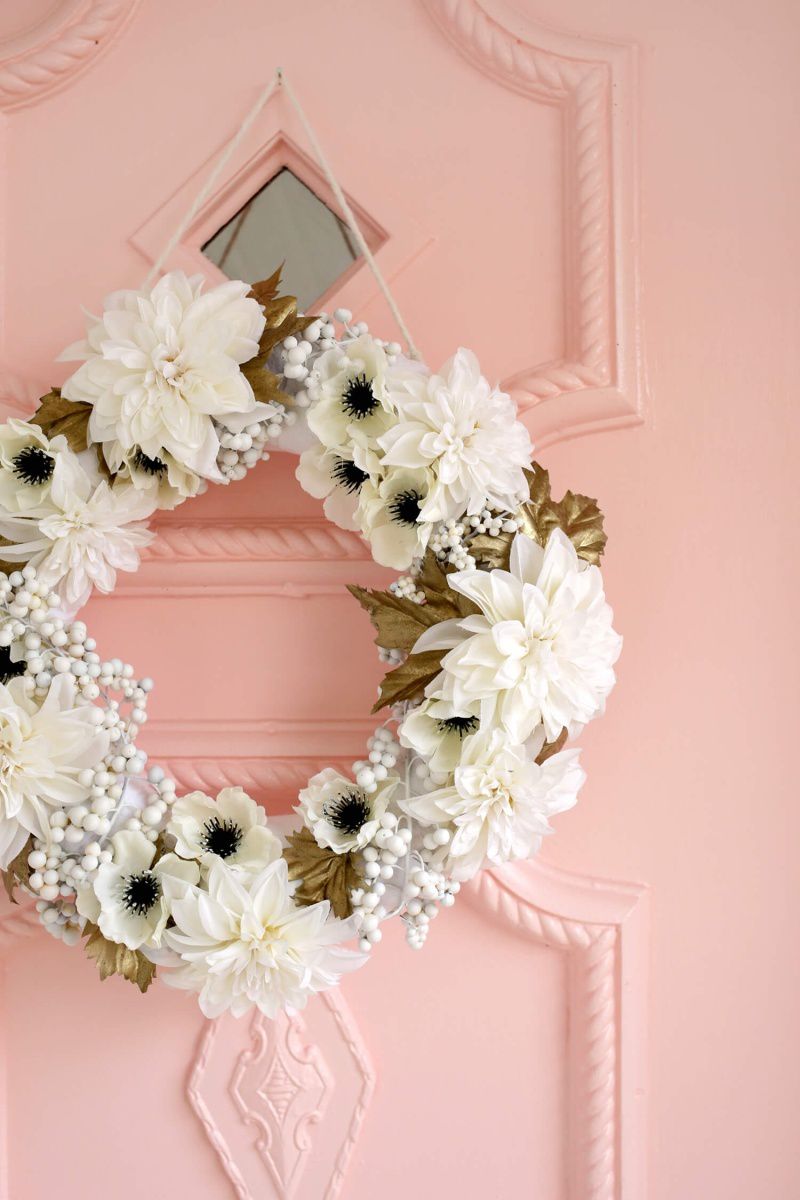 Source: abeautifulmess.com