Living room for sure is the most decorated room in a house. It's where we spend much time at home, that's why desire to decorate our living room perfectly is normal. Remember that trill in your heart and mind when you've just got a new house and don't even know how to decorate living room in it, but want this most of all?
Let's take a look at 10 living room designs below. They are pretty gorgeous. A lot of them can be copied with the same materials very easily at your own home.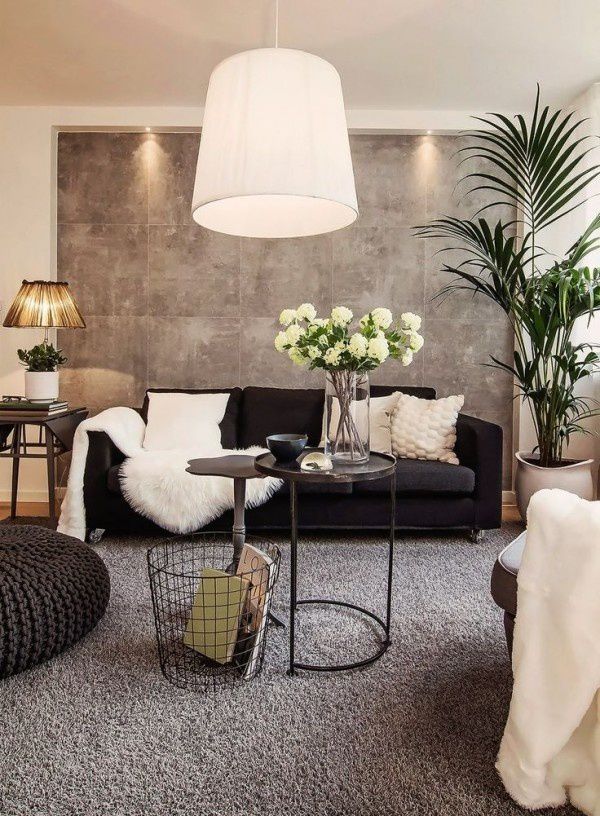 1. There's one common thing with all these living rooms: the color scheme. Almost all of them are decorated in grey and blue pastel gamma. Such a palette is at the heart of this room decor, and only plants add some pleasant mix of colors.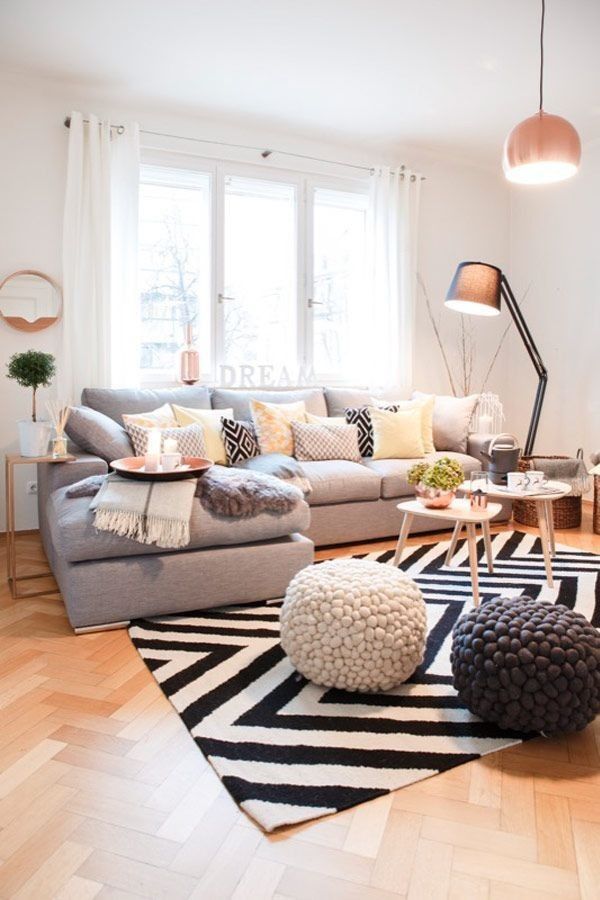 2. Metallic lighting fixtures, vases and trays are used as outstanding detail in this neutral décor style. The printed rug and exclusive pillows really revive the room.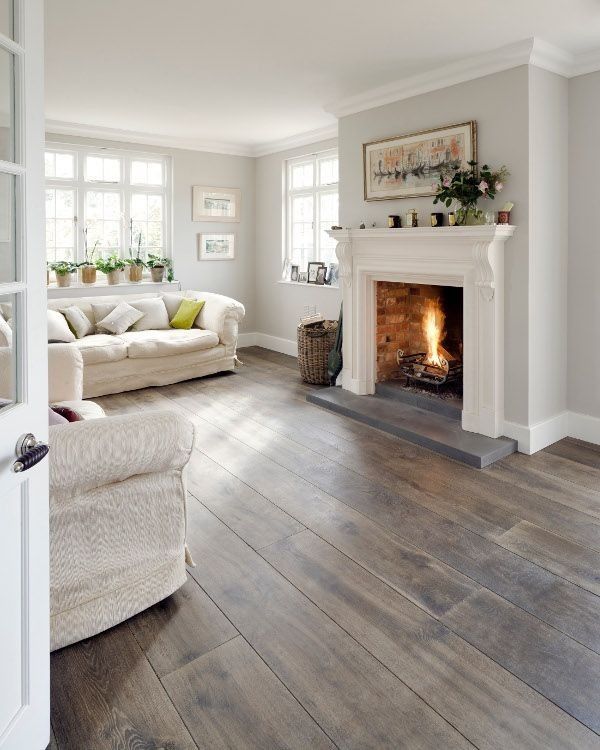 3. Again soft grey is all around. Here we can see a kind of traditional living room, with white sofas and fireplace. The washed out grey floor is another popular feature that we'll notice later in other designs.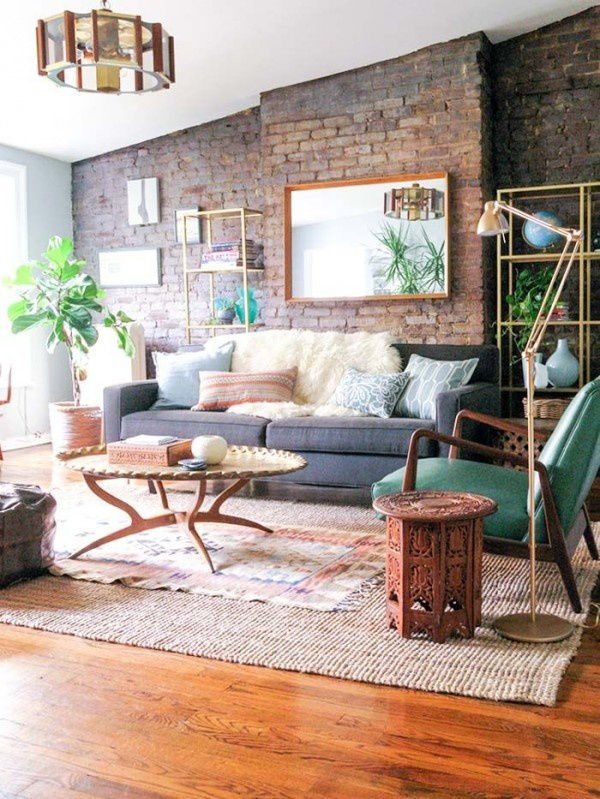 4. Brick walls are still trendy in home décor. They go well with metal and lighting accents. The romantic rural style prevails in this living room, and wonderful rugs warm it up.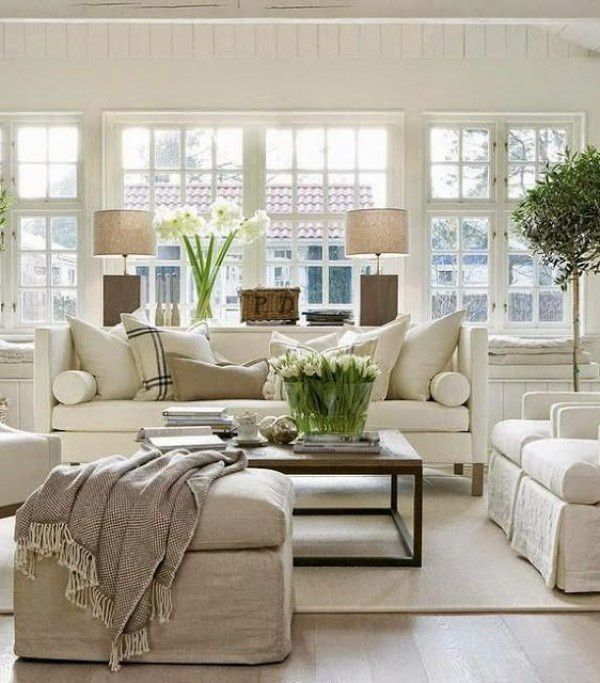 5. Another pretty variant of a classic style design with a lot of greenery. White sofas are the best!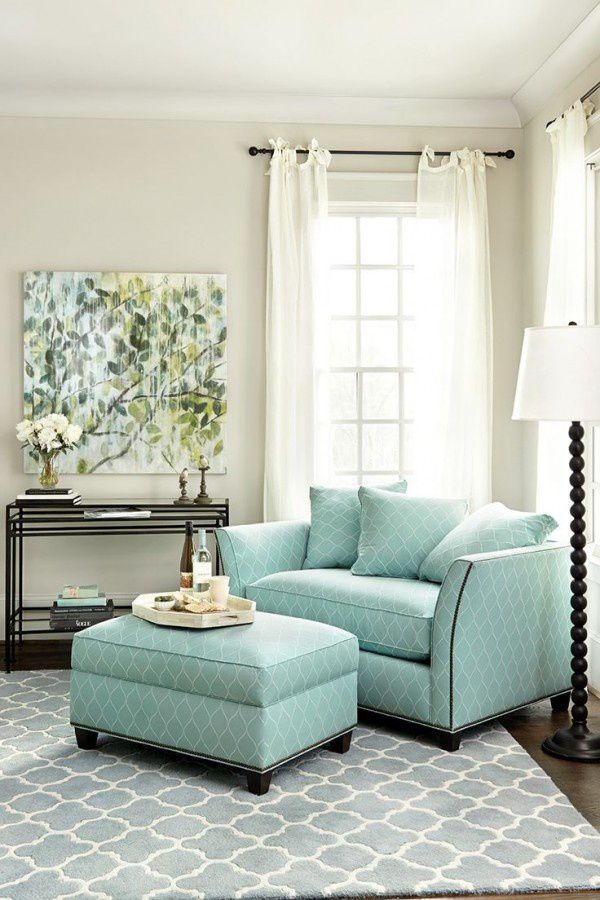 6. Light grey isn't the only color that can be used for living room. The main color is soft blue (almost turquoise) here. In light white and dark wood surroundings it looks quite bright and unusual.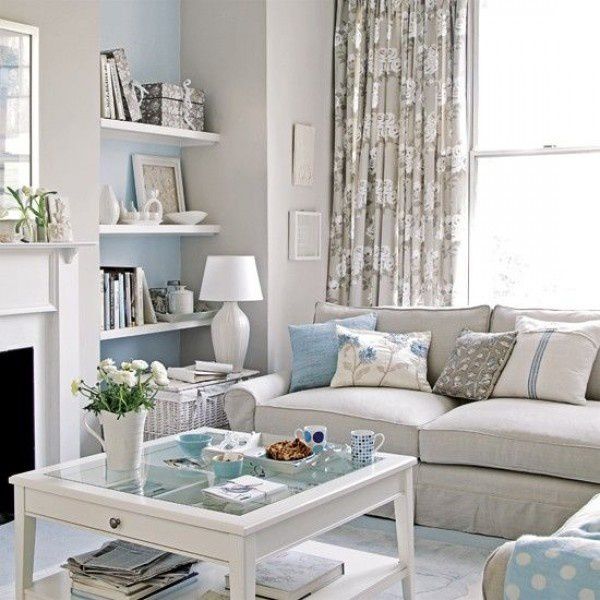 7. Patterns are mixed well if they're used in one design with soft colors. Here we can see floral, polka dot and geometric pics in the same space. They fit each other very nice and harmonic.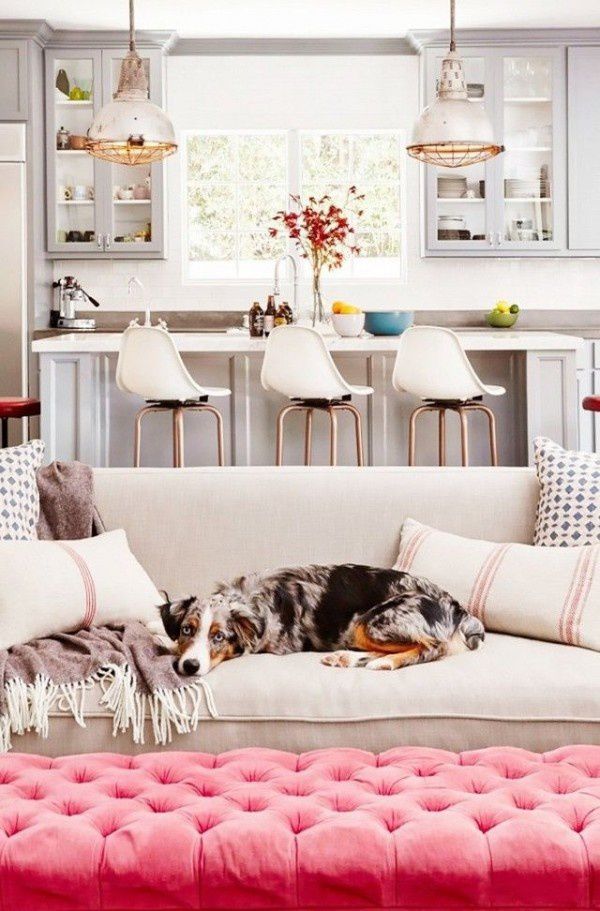 8. This design is perfect for a small house, where you connect kitchen and living room. Look at this bright pink. It soothes the difference between areas. The living room area uses pretty fresh patterns and color.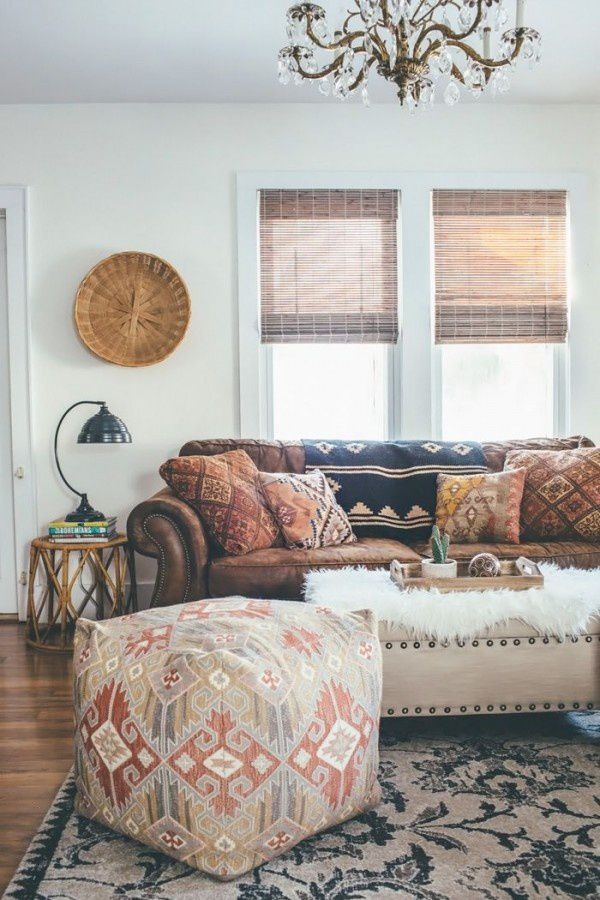 9. Bohemian décor is also an eternal trend in living room décor. Here we can see lots of patterns (really lots!), though colors are of the same pallete. Fur fits this living room very well.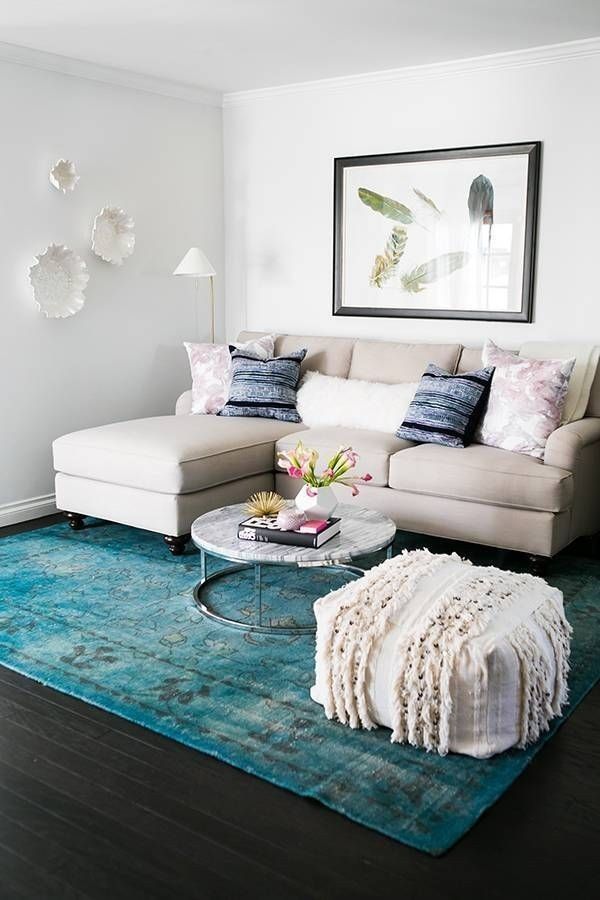 10. In the end of our list there's a wonderful blue rug in combination with traditional white sofa and dark floor. The trick is choosing a rug that combines the entire color palette of the room and revives the proper space.